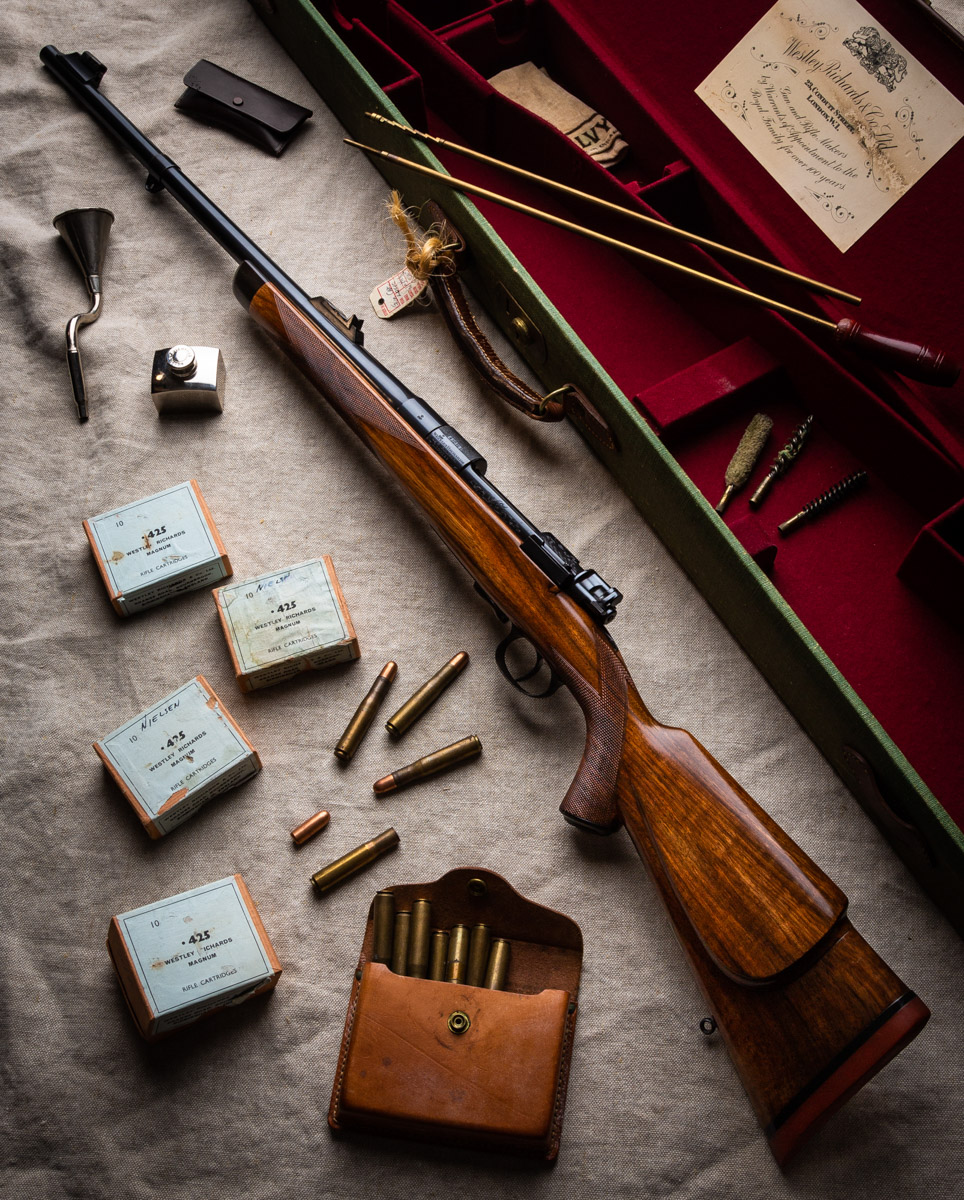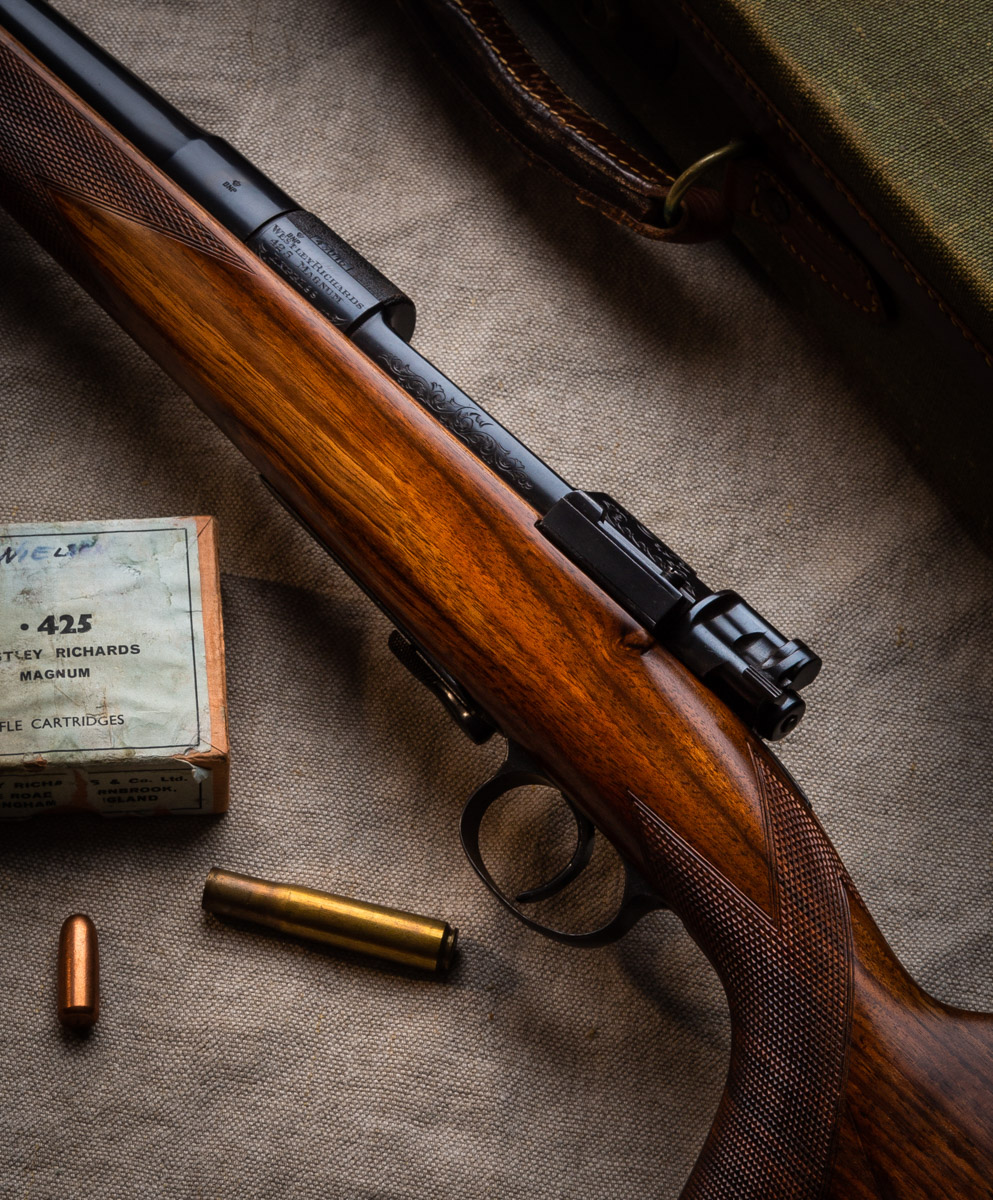 Solid wall Mauser based action.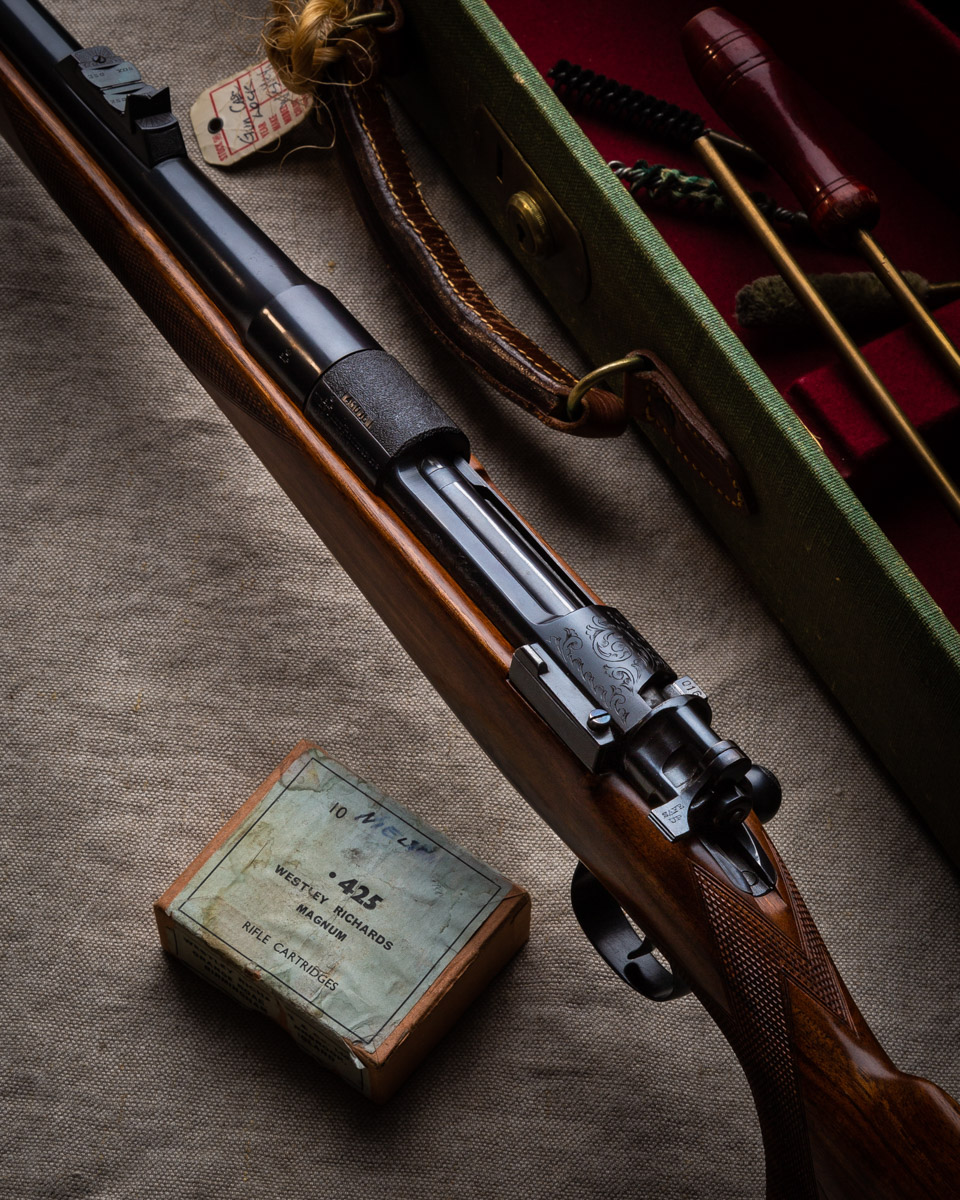 The rifle is a Westley Richards .425 Magnum Express Best Quality Mauser bolt action built circa 1955. The rifle is still paired in its original maker's case with the original accoutrements still wrapped in their tissue paper. During the 1950's, Westley's was supplying a rifle of a similar format, albeit with much less finish, to Game Scouts in Kenya and Rhodesia. However, this rifle was bought by a sportsman, is engraved and has a Monte Carlo cheekpiece, a stock shape that rose to prominence in America after World War II. Many of the top tier English makers adopted this stock shape to cater to the U.S. market that was now the largest sporting gun market in the world. This was also the time period when rifles were increasingly fitted with telescopic sights, especially those built for American clients. It is unusual that the rifle was never drilled and tapped and quite remarkable that it has remained unaltered for all these years.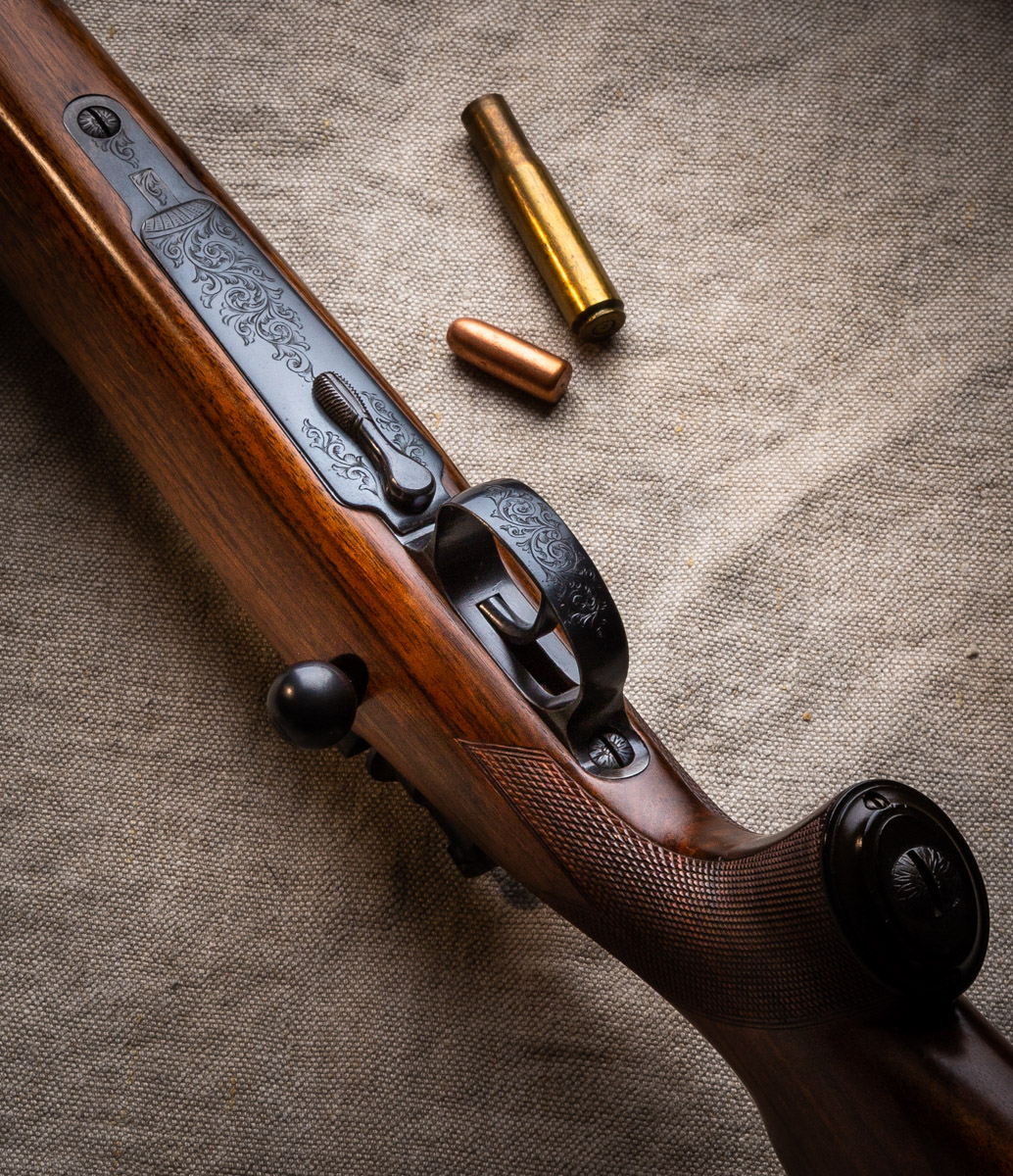 Lever release floorplate with elegant house scroll engraving.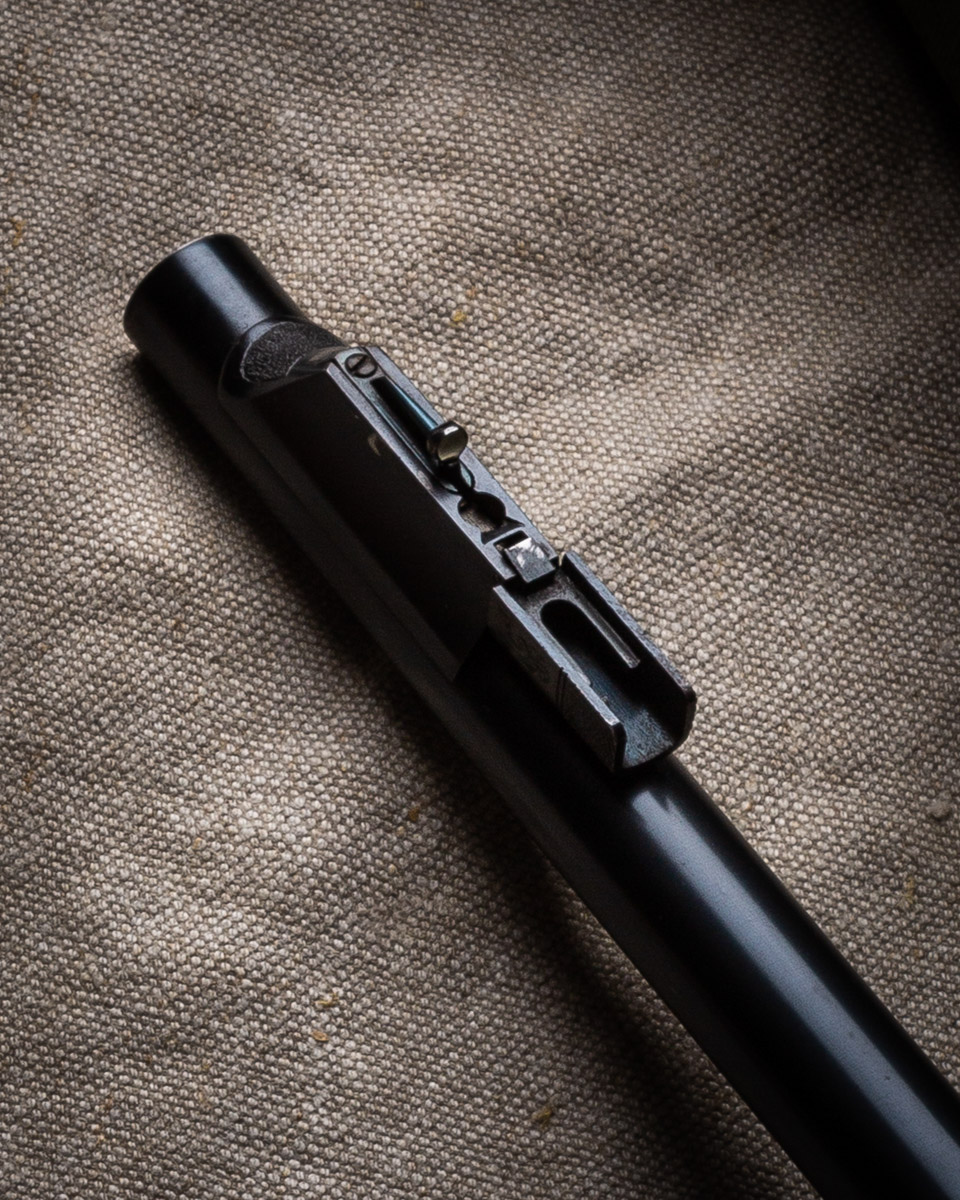 Westley Richards classic and distinctive combination foresight with patent flip over protector.
As if the lovely condition of the rifle isn't enough, there is another interesting part of this rifle's story. In the early 1970's, the original owner used the rifle to successfully take an elephant that body size eclipsed the world record at the time. The gentleman's record can be found in various record books of the period and you can still see his name, written in pen, on the boxes of ammo. One box includes a few empty brass cases; 6 to be exact. It would stand to reason these are the same 6 rounds Mr. Nielsen mentions in his retelling of the fateful trip. Remarkably, the rifle shows little to no signs of its travels and remains in top form, making it a very viable candidate for anyone's next dangerous game hunt.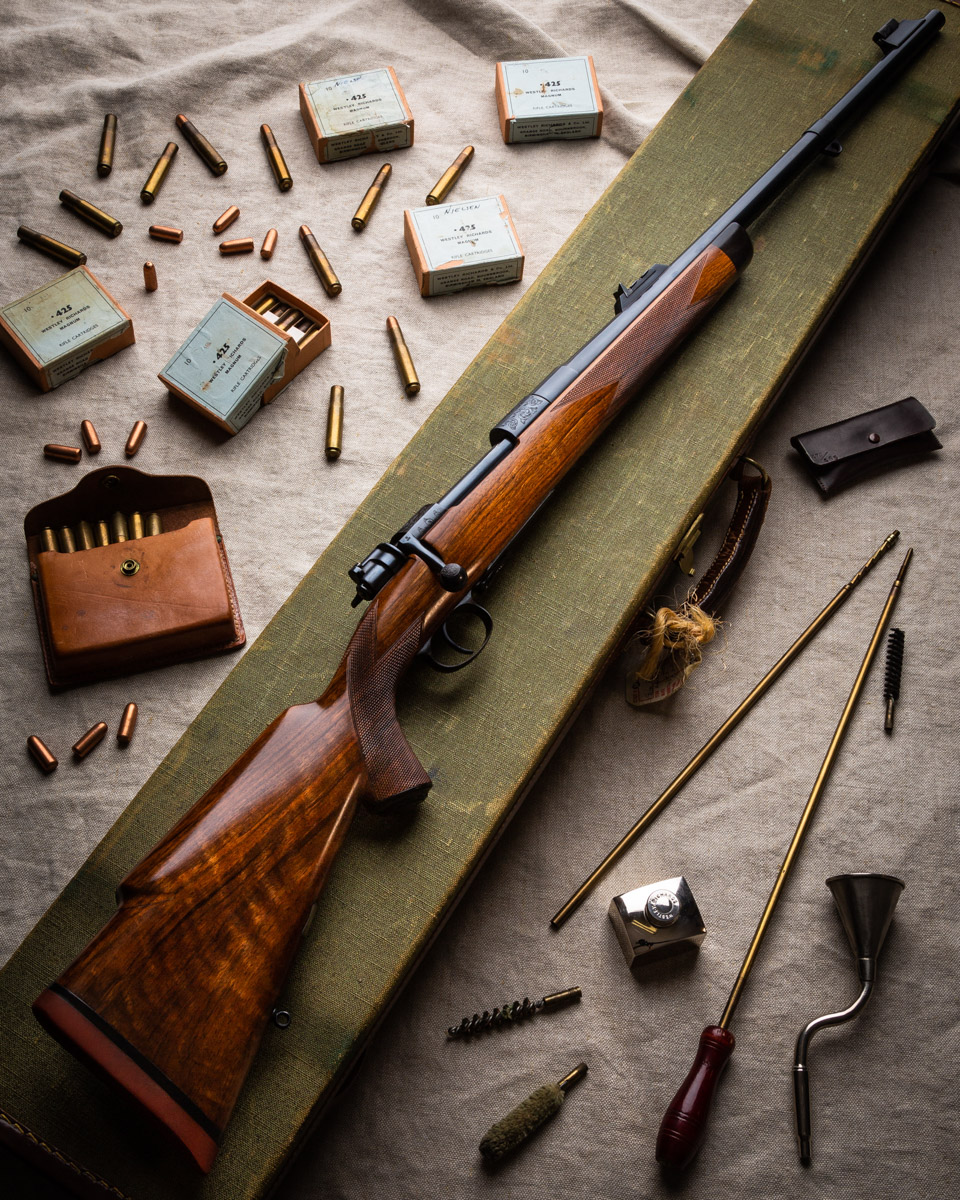 Contained in its original case the rifle is one of those wonderful finds.