Bolt Action Rifles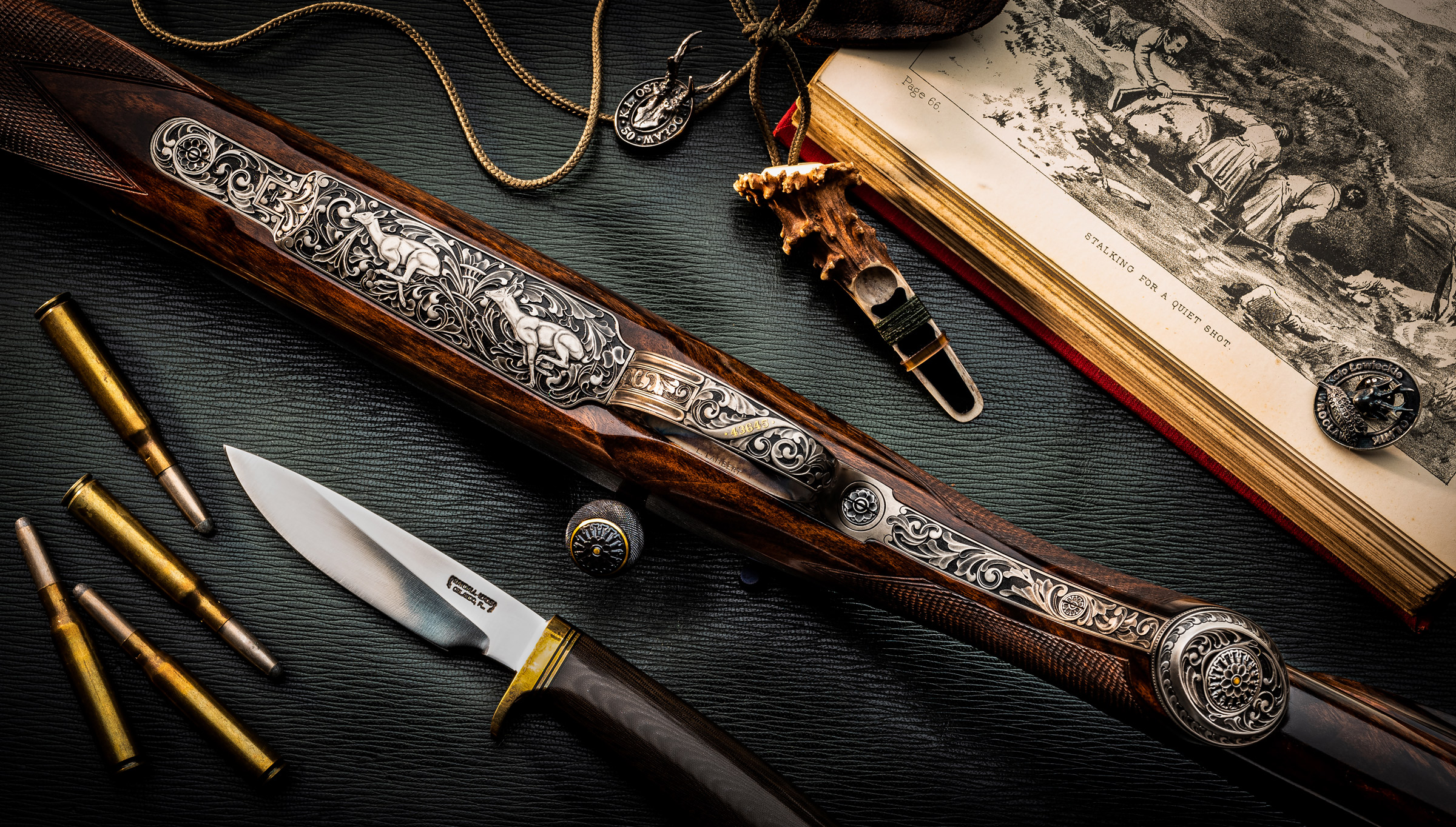 Attention to every detail
Many sportsmen will have at least one bolt action rifle in their battery - a classic type that has remained largely unchanged for more than a century. At Westley Richards we believe that a bolt action rifle bearing our name must be as elegant as it is strong, reliable and accurate. Our bolt action rifles - whether for stalking deer, plains game or the most dangerous species - are built on one of the four appropriately scaled Mauser '98 actions: Short, Intermediate, Standard or Magnum. Our attention to every detail when building your rifle means you can expect to gather years of sporting memories, wherever in the world the hunt takes you.
An elegant solution
We know that the pursuit of big game often necessitates arduous and lengthy international travel, and transporting a rifle can be a concern. Conventional rifle travel cases tend to be long, obvious and can be susceptible to damage in handling; not exactly a recipe for a stress-free journey. Our take-down big game rifle offers an elegant solution to your worries. Breaking down neatly into a compact package, we can ensure the accuracy of your rifle, no matter how far you roam. Our carefully designed system of technical threads ensures a solid lock up, time after time, whatever calibre you have chosen.
Rigorous standards
We apply the same rigorous standards of construction to both formats of bolt action rifle that we manufacture here in our factory. By taking great care and pride in regulating all of our rifles in our indoor electronic range, we can guarantee supreme accuracy. Ultimately, one shot is all you might ever get or need, so we would like to be sure that every rifle leaves Westley Richards with the advantage firmly in your hands. We actively encourage our clients to visit and shoot their rifle for added peace of mind.