Today the construction of a fixed lock rifle here in the factory has been largely superseded by the hand detachable (droplock) design. That makes each fixed lock rather special as we get to complete one every couple of years. This particular rifle is in the fabulous .500 3" nitro express calibre which has proved itself a great tackler of thick skinned dangerous game.
As with every gun and rifle built here at the factory, this rifle caters to the new owners particular tastes which in this instance include a fine dotted border around all the metal parts. Combined with the gold naming and vivid case colour hardening this adds a subtle touch to a simple and beautiful rifle. May its new owner enjoy many years of hunting success.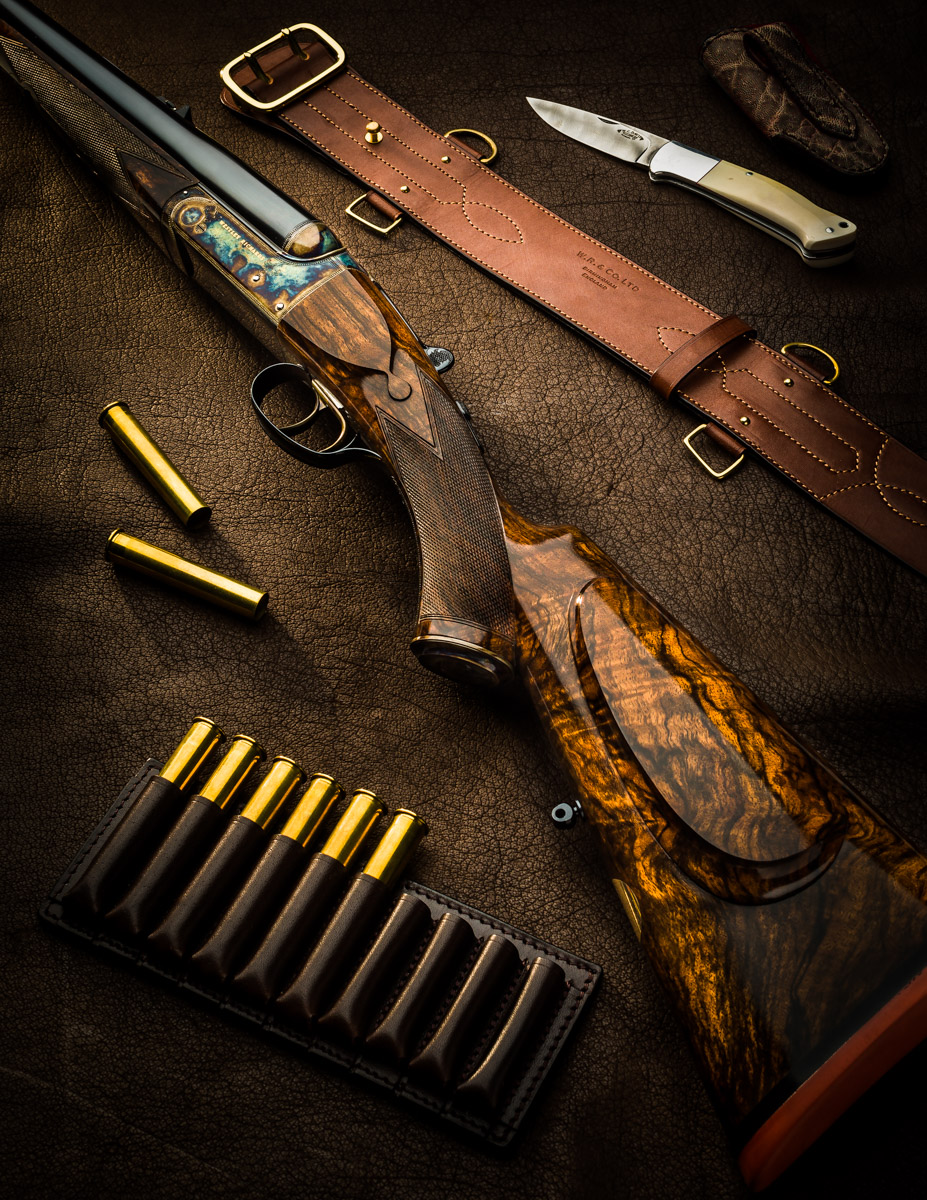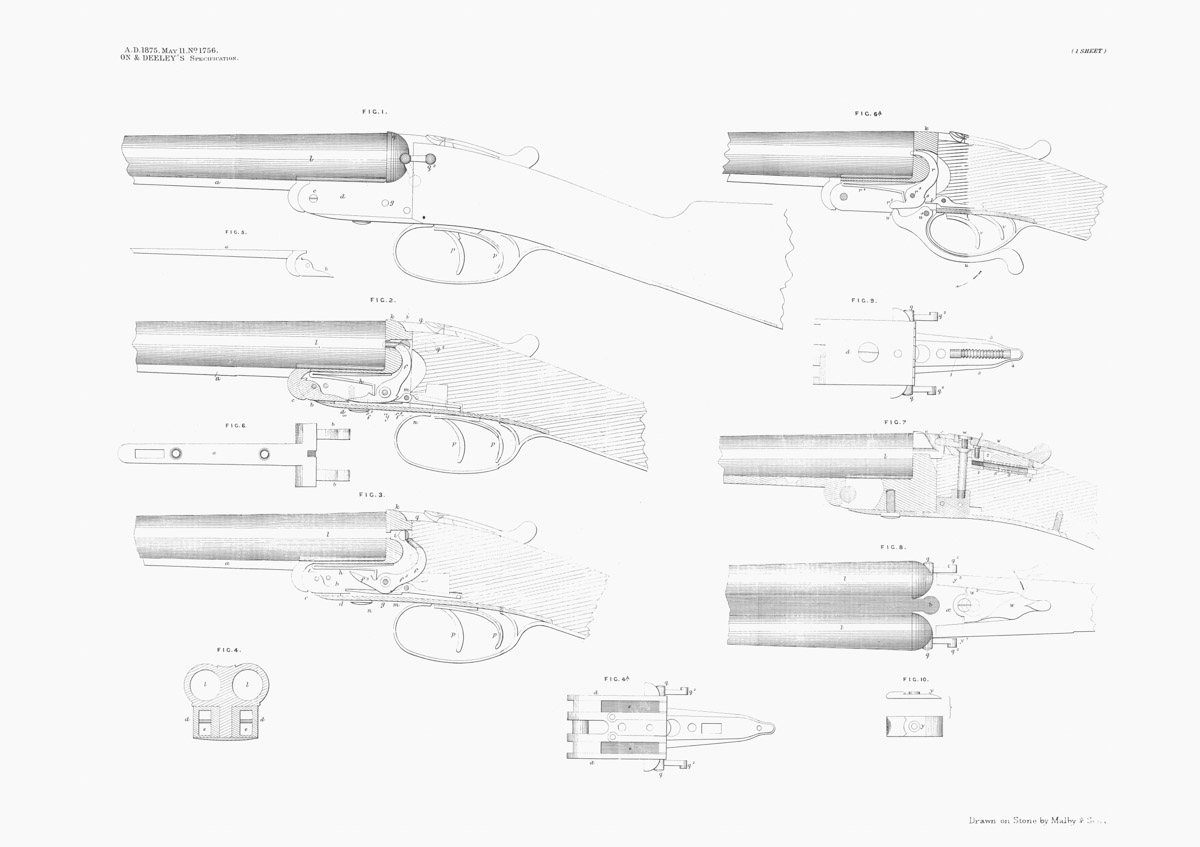 The original patent drawing for the 1875 fixed lock design. This design revolutionised the gun world.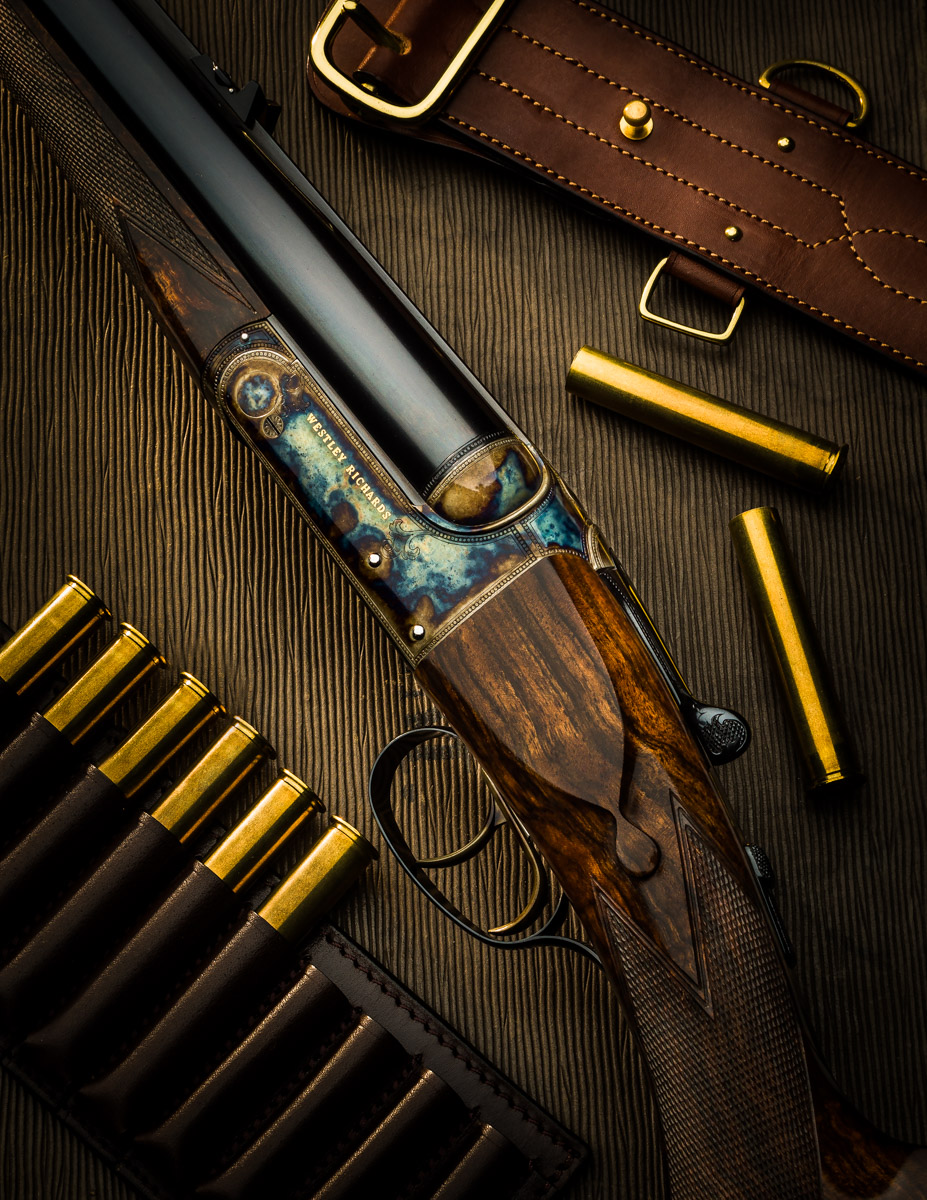 Vivid case colour hardening by the St.Ledger brothers is a real feature of this rifle.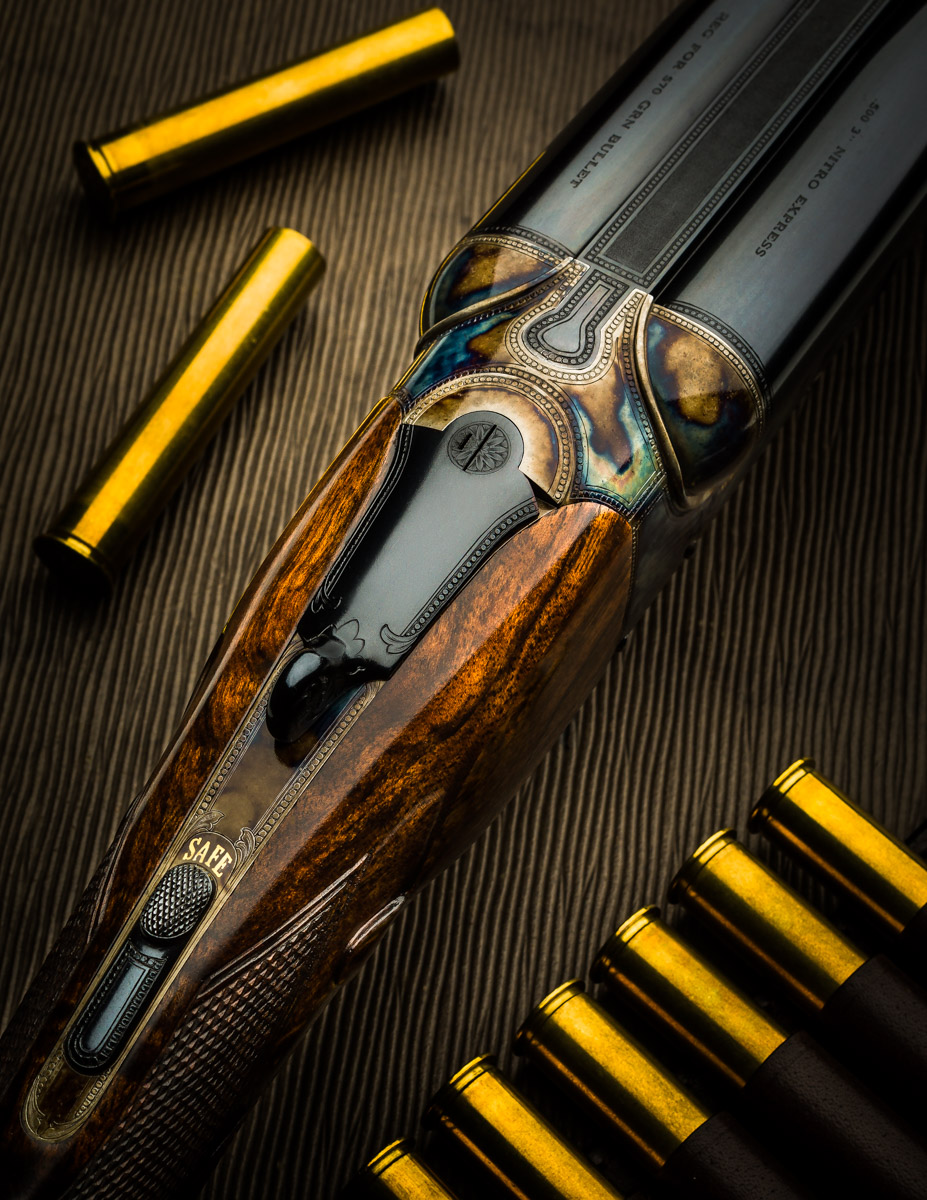 The beaded border pattern adds a geometric element to the rifle, something a little more than the classic 'Gold Name'.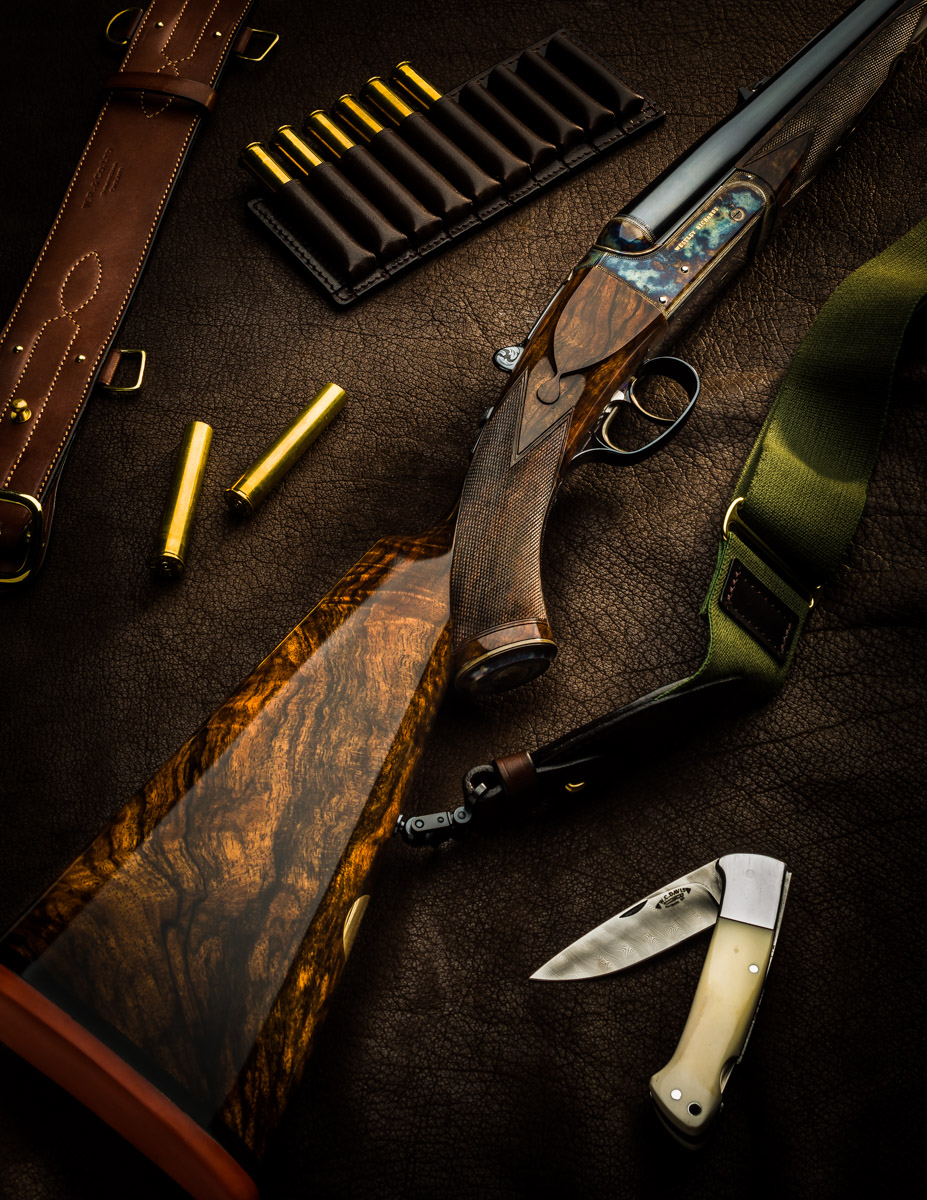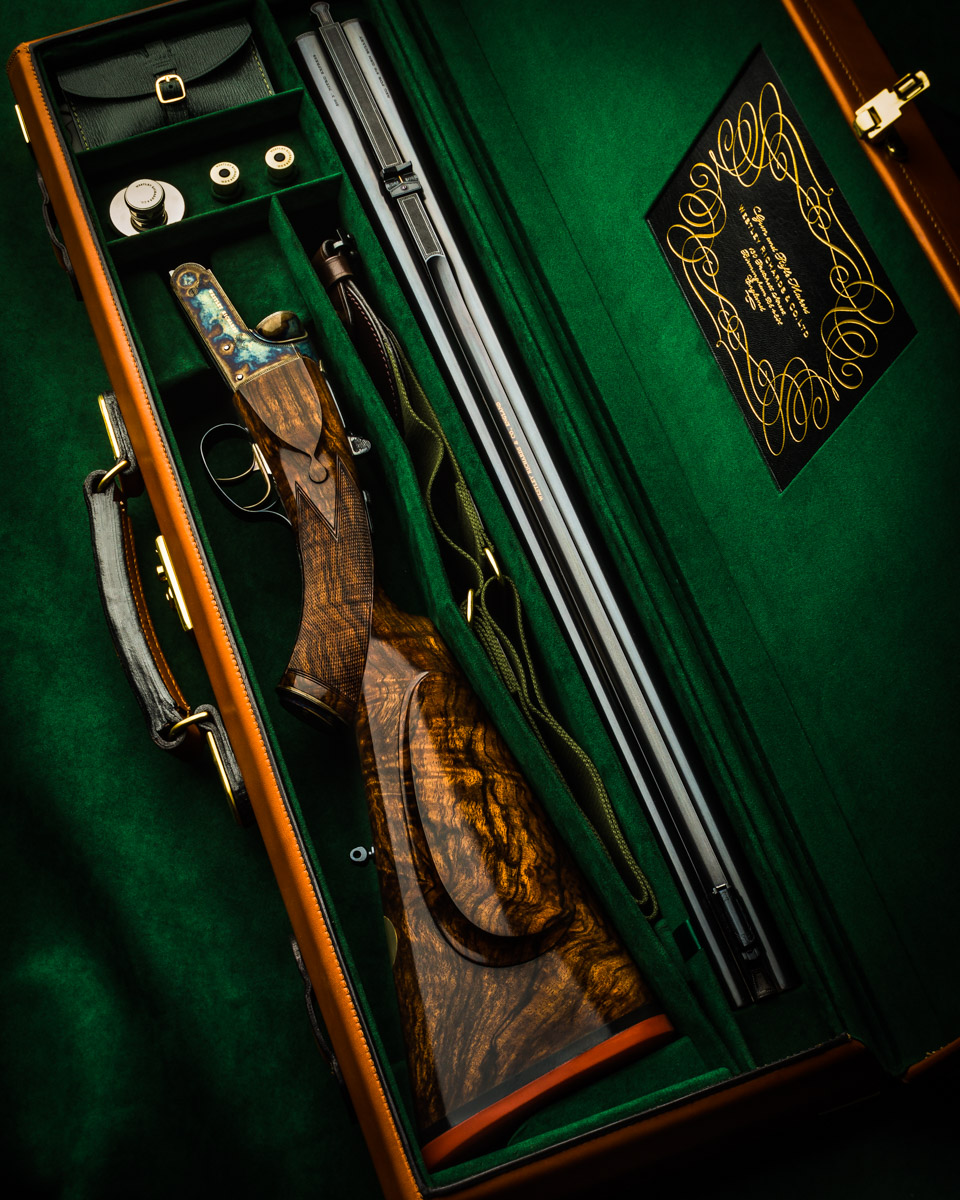 Complete in its lightweight leather case with traditional complement of tools the rifle is ready to set foot in Africa.