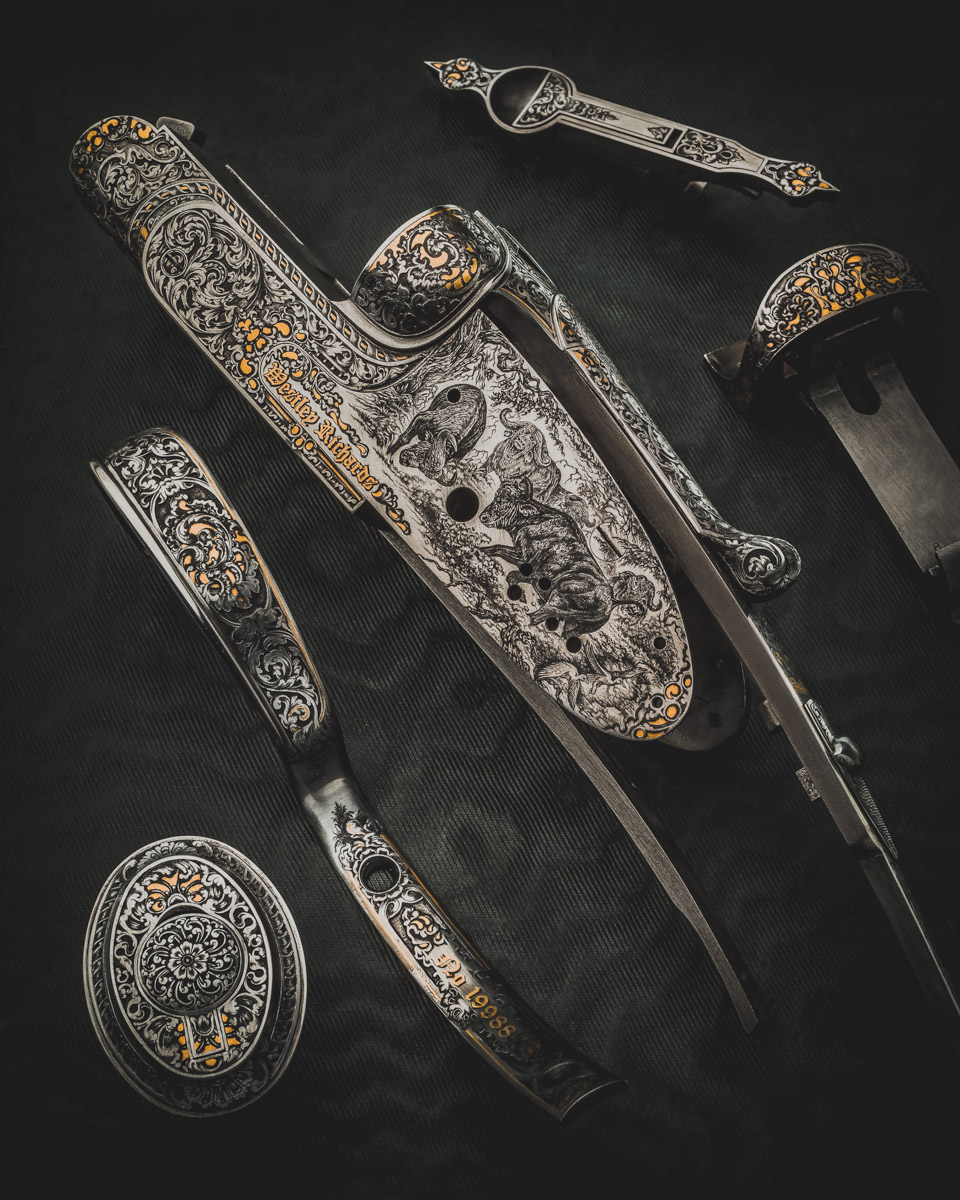 In this particular instance, we have a fantastically proportioned .375 H & H Magnum calibre double rifle which has proved to be a great platform for this exceptional engraving. The design combines elaborate scroll with gold inlay and impressive scenes of elephant, buffalo and lion. The scenes have real movement about them which adds genuine character to the rifle and gives the whole design a unique flow.
Our sidelock double rifles have really proved in recent years to be the basis for many great museum-worthy projects including the 'India' and 'Africa' rifles, with several more exceptional pieces already in the pipeline. We will keep you posted as these projects progress as some exhibit embellishment techniques not seen since the days of the Maharajah's.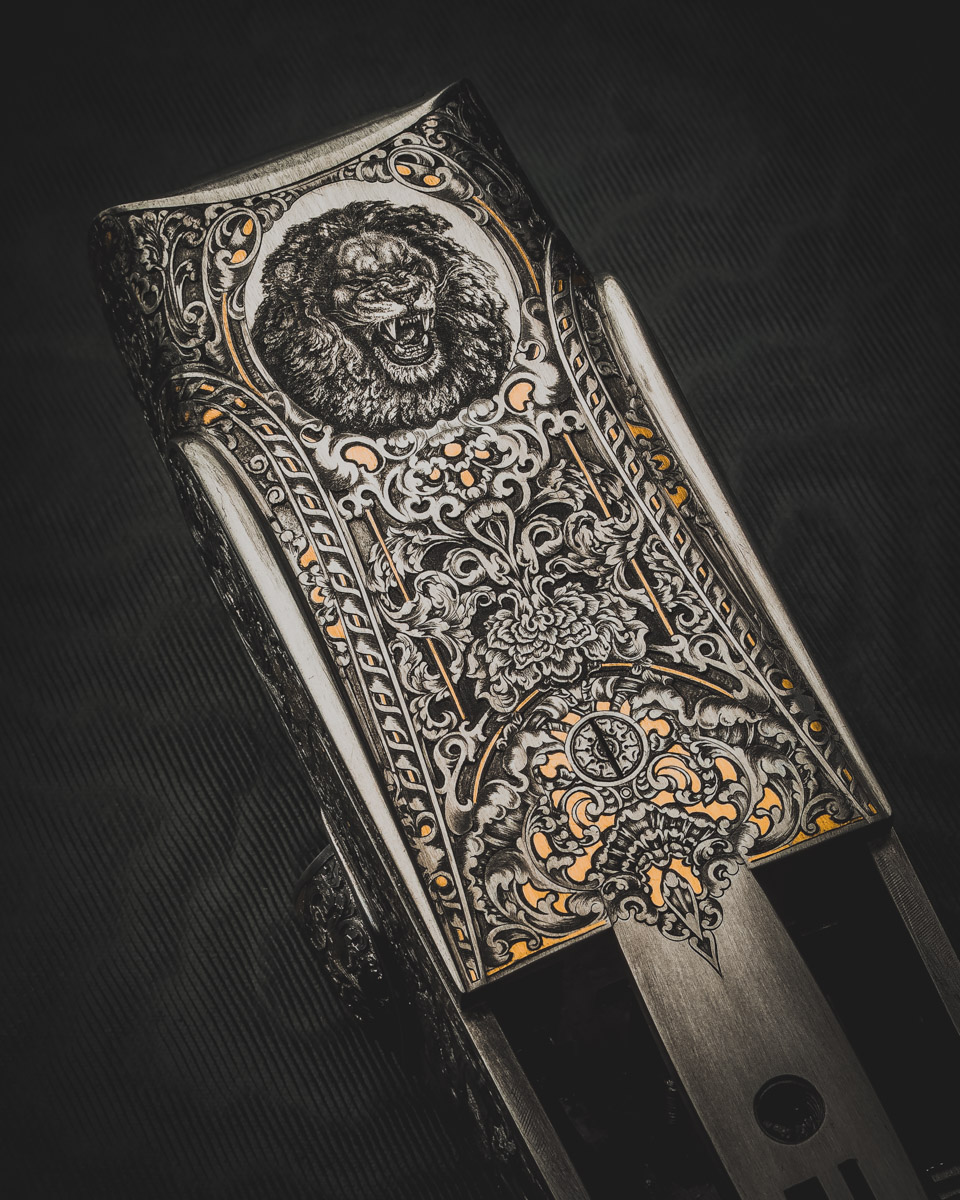 A lion snarls out from the underside of the action body.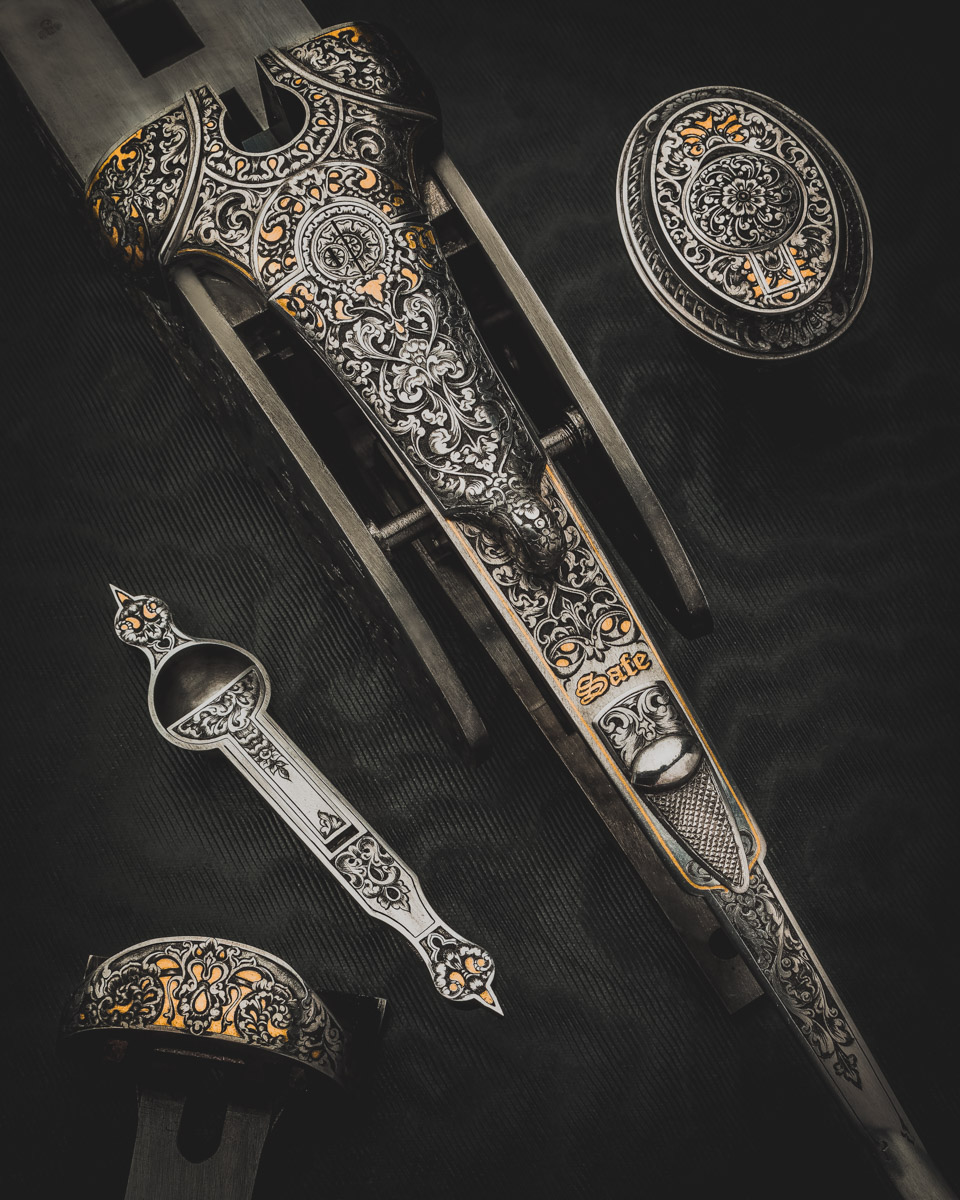 Wonderful gold detailing adorns the elaborate scroll. Our sidelock in unique to Westley Richards in that it incorporates our famous model 'C' dolls head fastener and snap action lever work.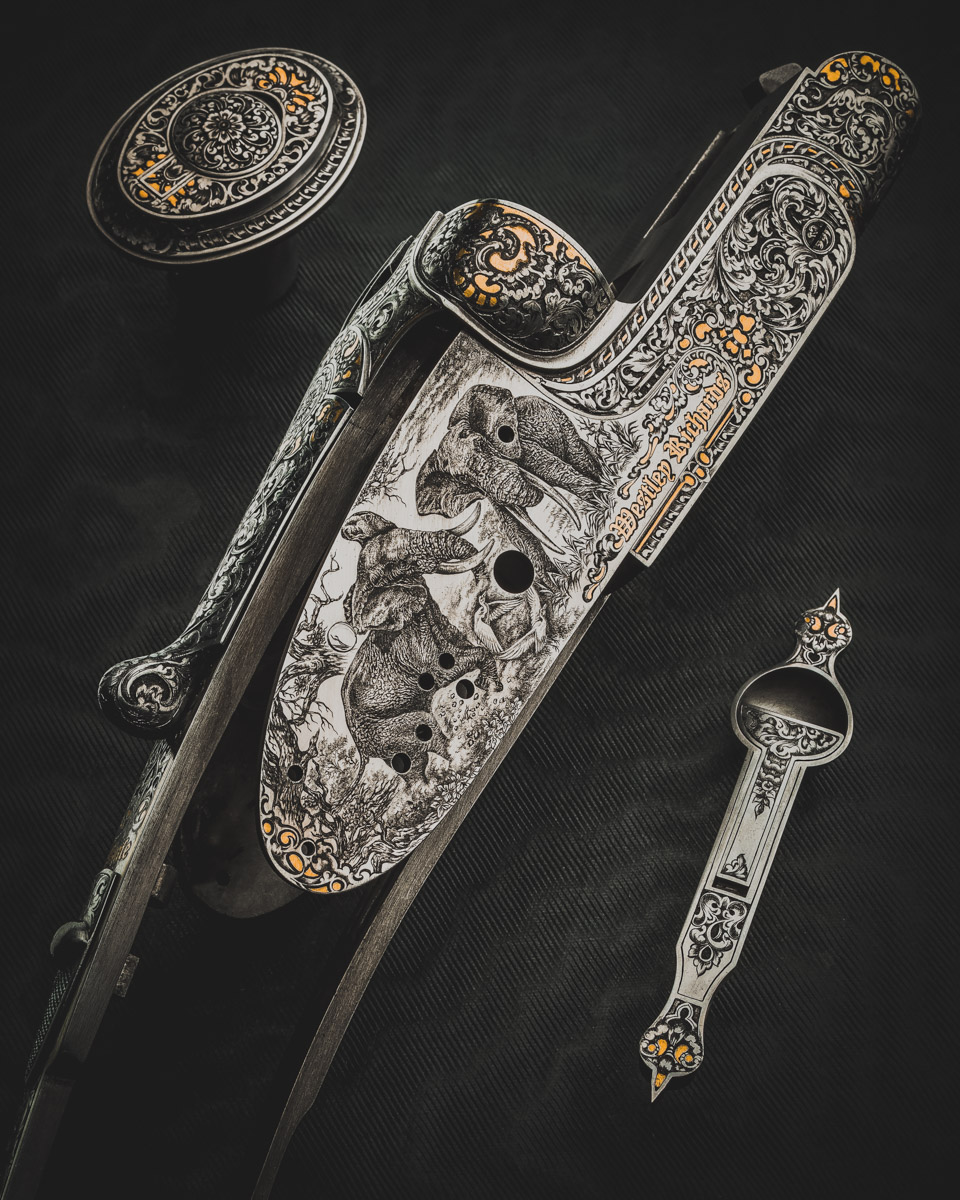 Bull elephants in battle adorn the right lock plate.