Sidelock Double Rifles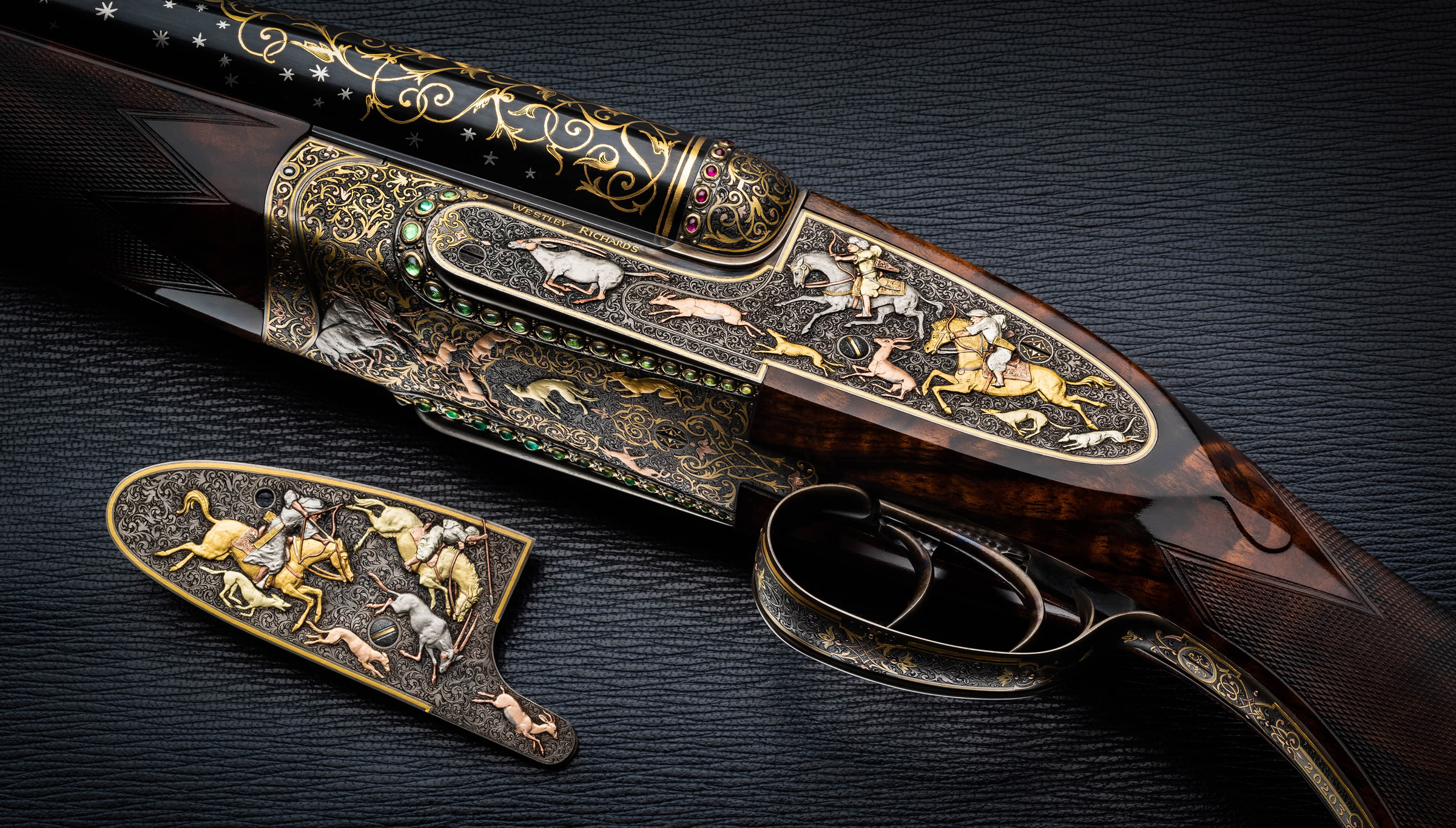 Classic attributes
To complement our range of hand detachable lock and fixed lock double rifles, in 2005 we revised and re-introduced the sidelock double rifle model. Our aim was to build a beautiful sidelock rifle that still incorporated the classic Westley Richards features such as the model 'C' doll's head fastener and snap lever work, patent combination foresight with flip-over hood, and Deeley forend catch with horn tip. Most importantly, we wanted a robust yet aesthetically pleasing rifle that maintained the classic Westley Richards attributes of fine handling, superb accuracy and sublime workmanship. The resulting rifle speaks for itself.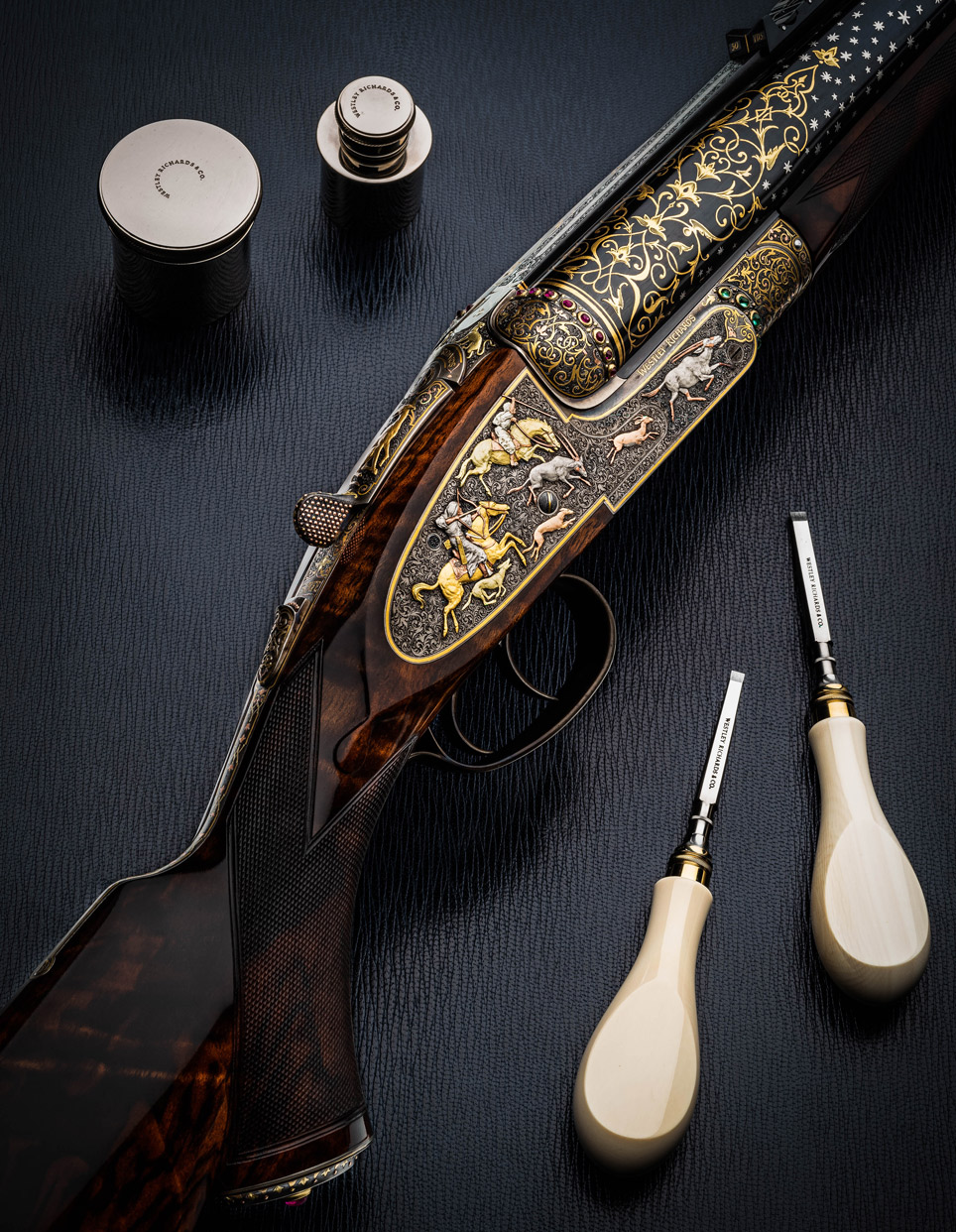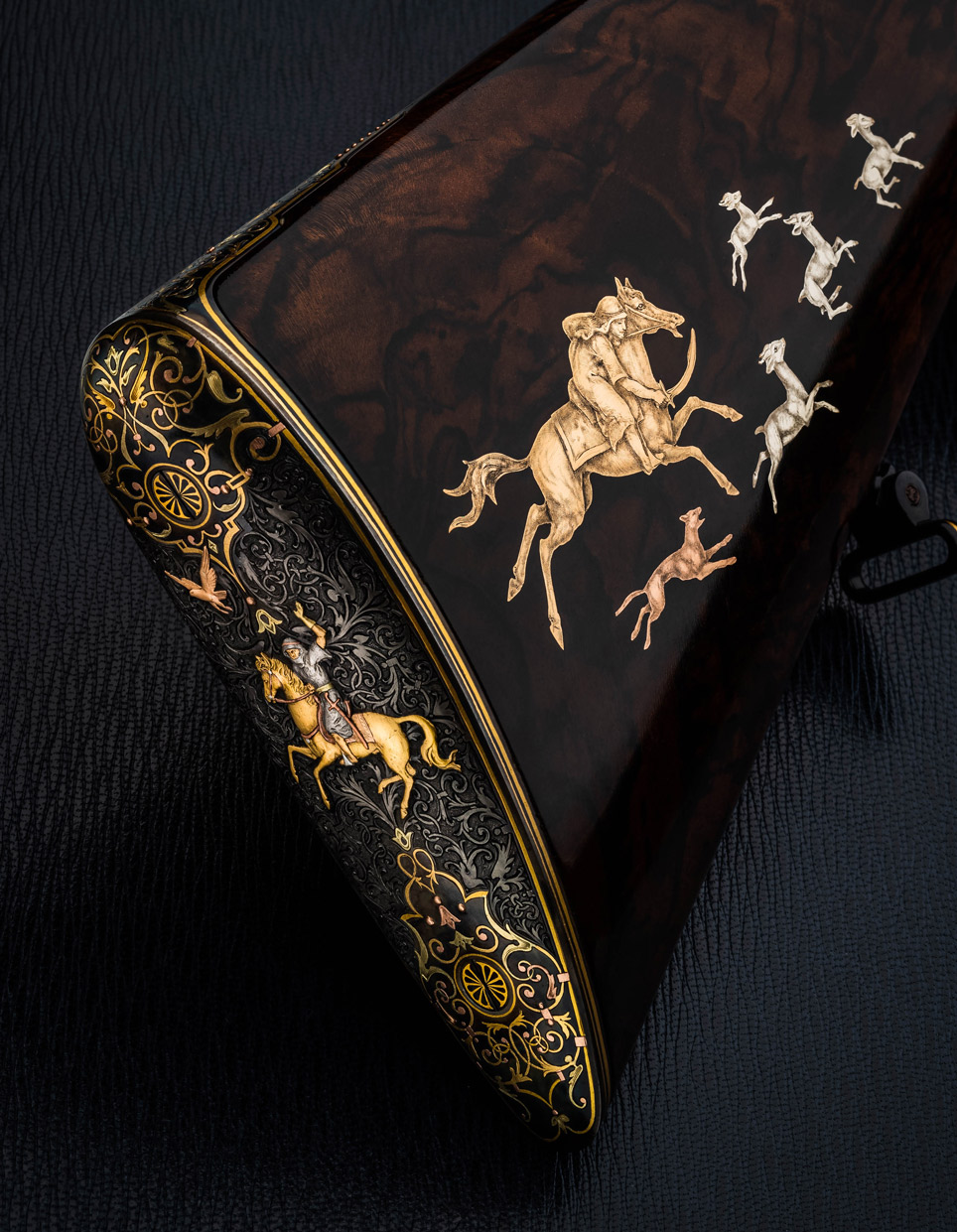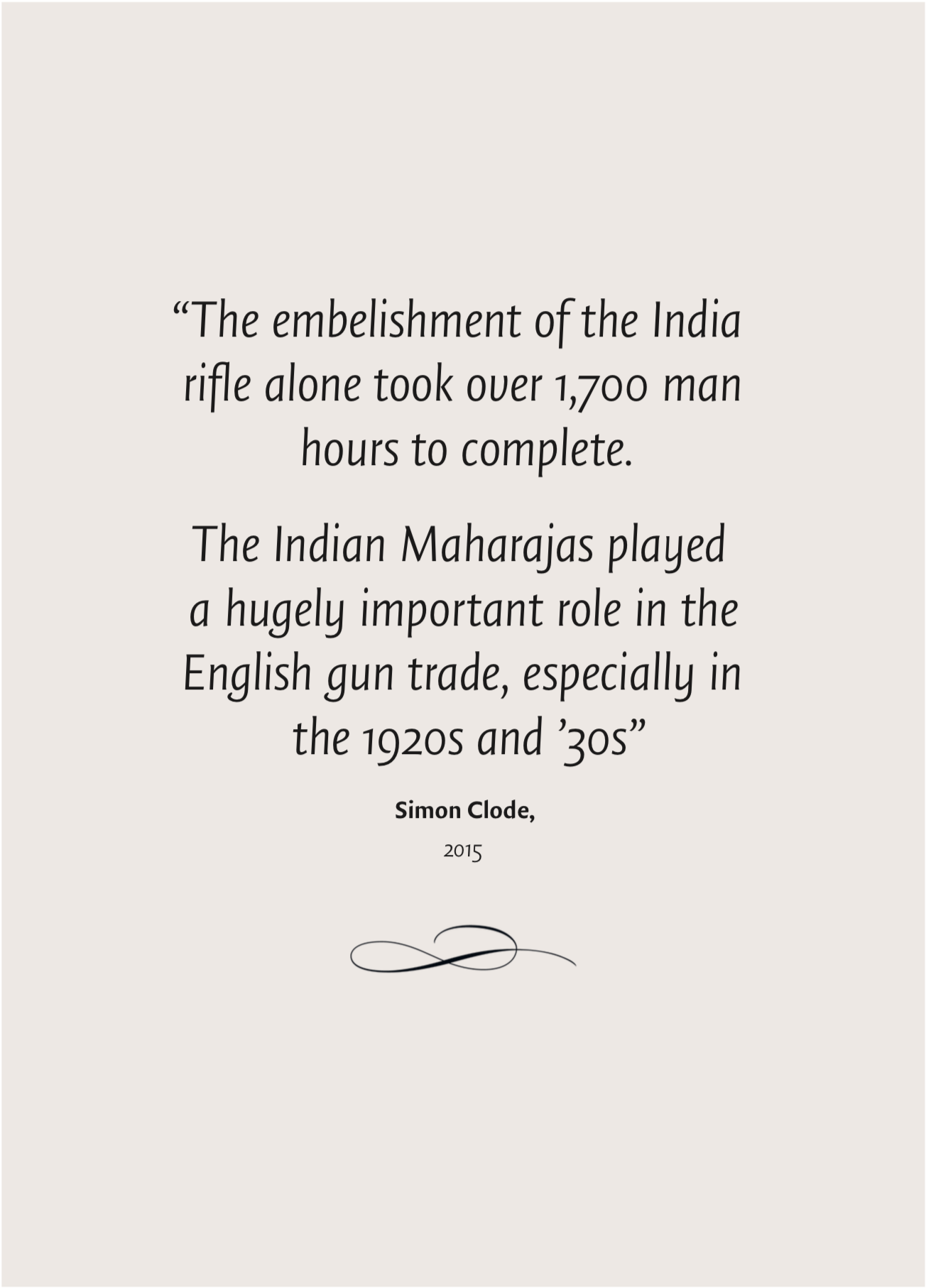 Dynamic handling and assured accuracy
Our sidelock double rifle has allowed us to indulge in some of the finest special projects we have ever worked on. Both the India and Africa rifles were projects started several years ago to celebrate two of the most important continents where Westley Richards guns and rifles have historically been used and collected. Built on our perfectly-scaled .600 NE sidelock action, these rifles represent the finest craftsmanship seen anywhere in the world today and showcase the finest embellishment in gold and precious stones.