Droplock Double Rifles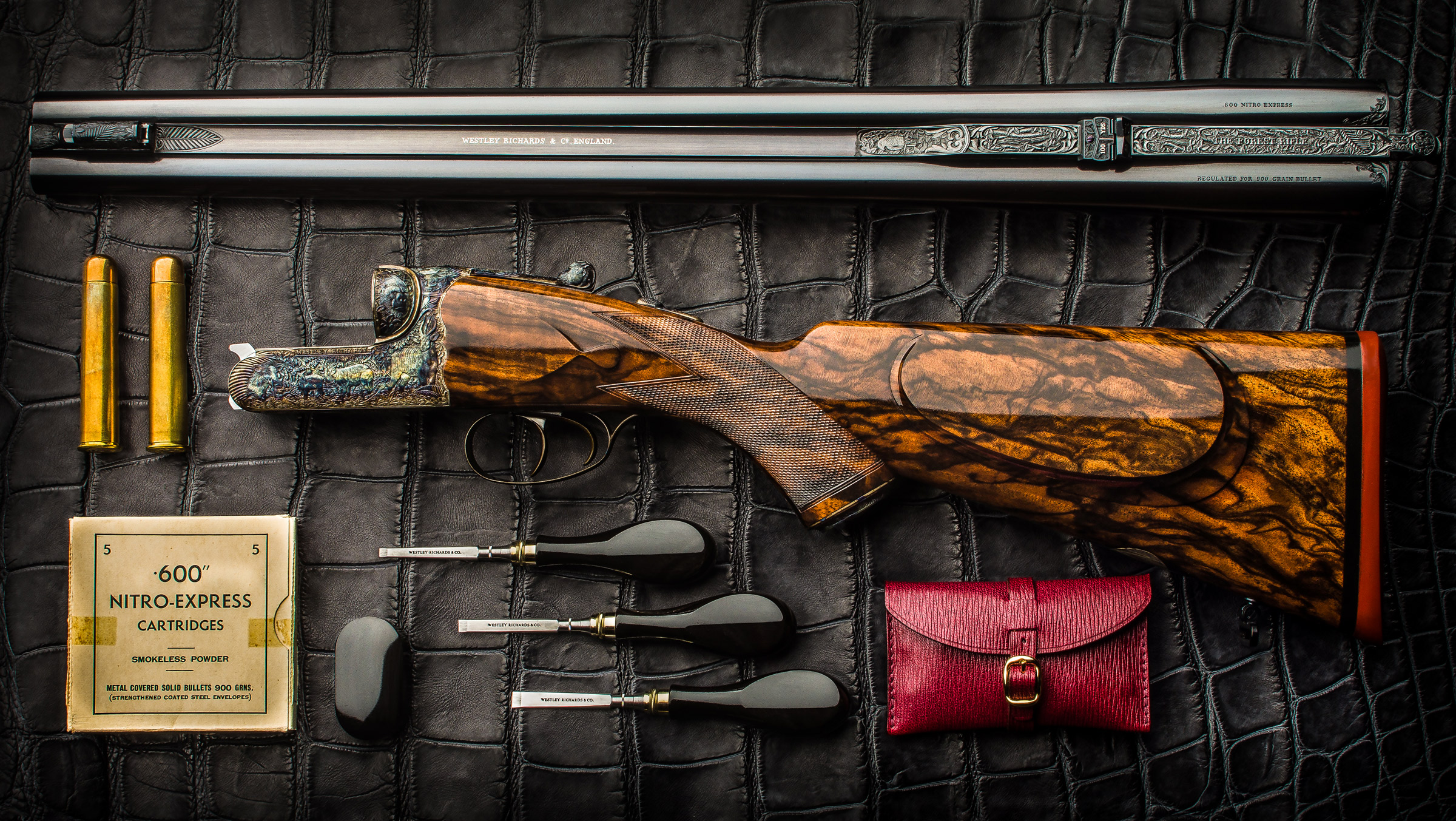 Strength, reliability and accuracy
Experience dictates that strength, reliability, accuracy and ease of maintenance can never be more important than when hunting big and dangerous game, and that's where the Westley Richards hand detachable lock action - or droplock - designed in 1897, stands out from its rivals. The challenging environment encountered in the bush can push both man and equipment to their limits, with dust and moisture being especially hard on firearms. This is where the ease of cleaning and maintenance offered by our hand detachable lock double rifle offers you the peace of mind you need to stay focused on the challenges and excitement of your hunt.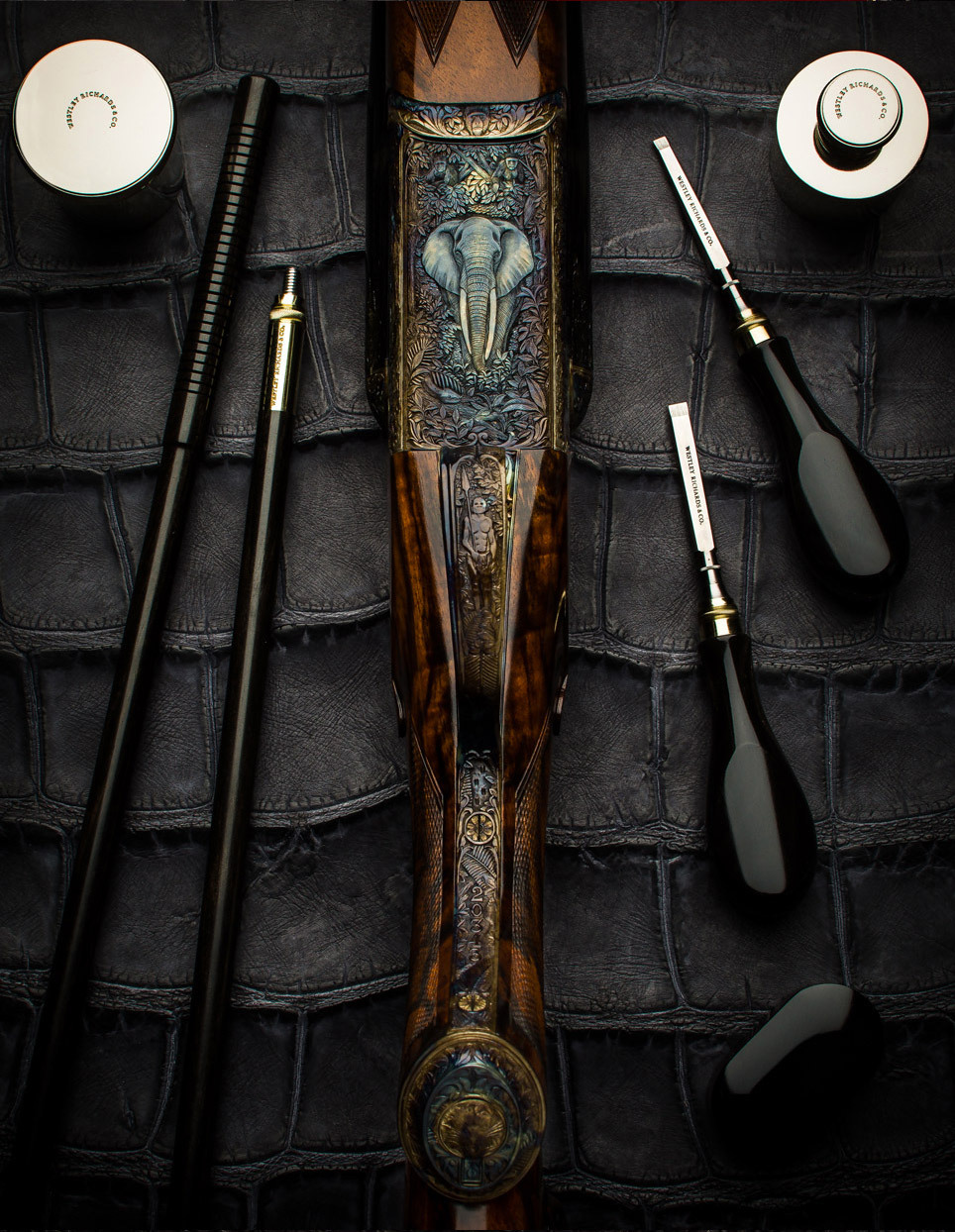 To understand unequivocally
Westley Richards has been privileged over the years to work with some of the finest professional hunters that have ever lived. This has helped us to understand unequivocally the requirements expected of our rifles and to build into them today a pedigree that is without question. Ivory hunter Captain James Sutherland was a staunch advocate of our heavy calibre hand detachable lock double rifle fitted with single selective trigger. Modern day professionals like Johan Calitz, appreciate the fast handling and in-field practicality offered in our rifles. Whether past or present, professional hunters have entrusted their lives to us for generations.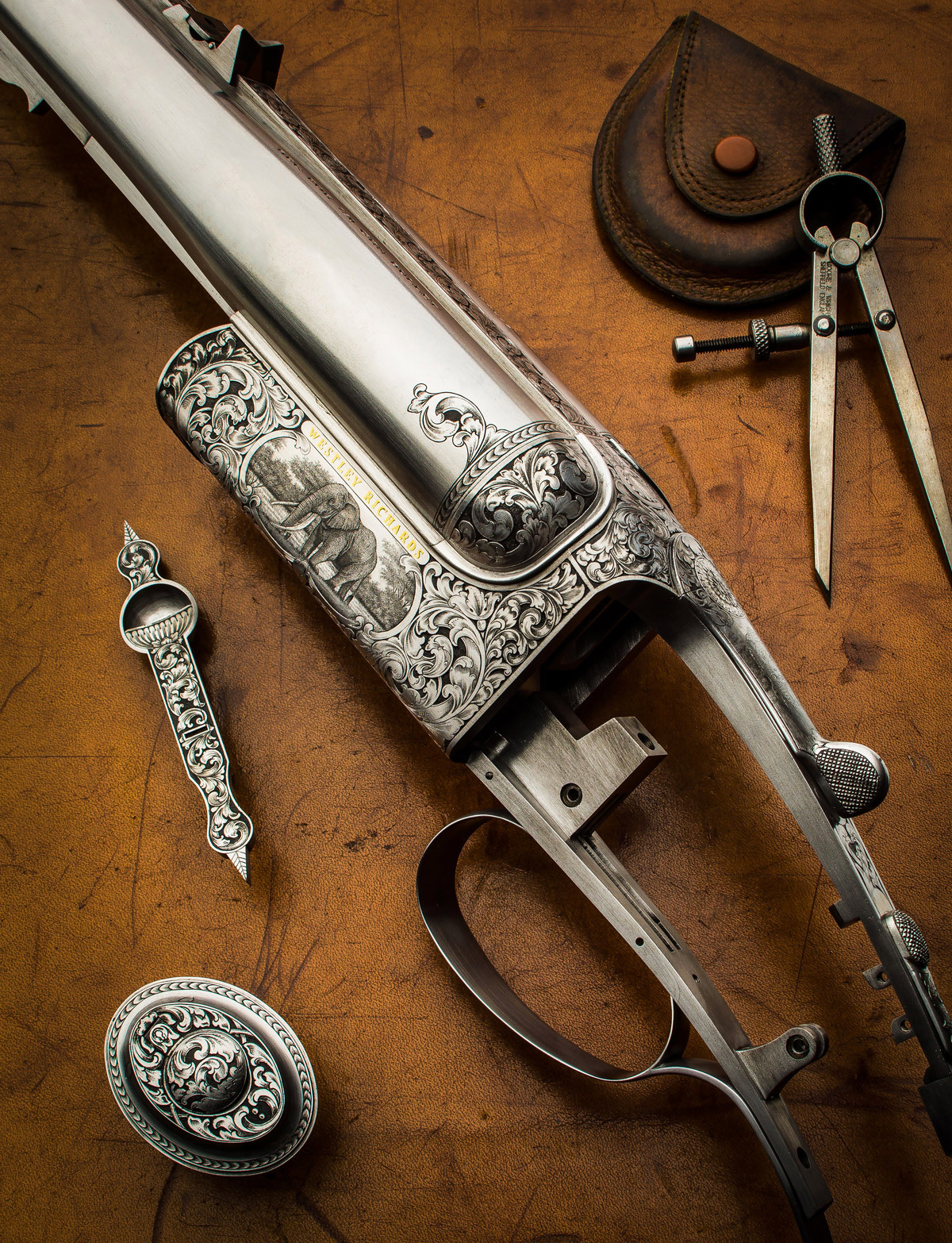 We have built more big game double rifles than any other British maker
Unique among gunmakers, Westley Richards has a staff with diverse hunting experience, much of which has been obtained in the African bush, hunting dangerous game in some of the toughest conditions. In this environment, the double rifle stands out as the ultimate hunting tool, and Westley Richards has built more large bore double rifles than any other gunmaker. We can humbly say that we know what we're doing and understand exactly what the client requires in today's hunting field.