Gun & Rifle Engraving
We have never been a company to compromise in what we do, nor are we a company that is content to sit still and trade on our rich history. To continue thriving, we understand that we must keep building guns that are relevant and exciting to the sportsman of today, and not simply historical curiosities. By combining proven age-old design with modern craftsmanship and embellishment, we believe that the modern era is producing some of the finest guns and rifles that have ever carried the 'Westley Richards' name. We are privileged today to work with and commission some of the finest engravers in the world, many of them exclusively.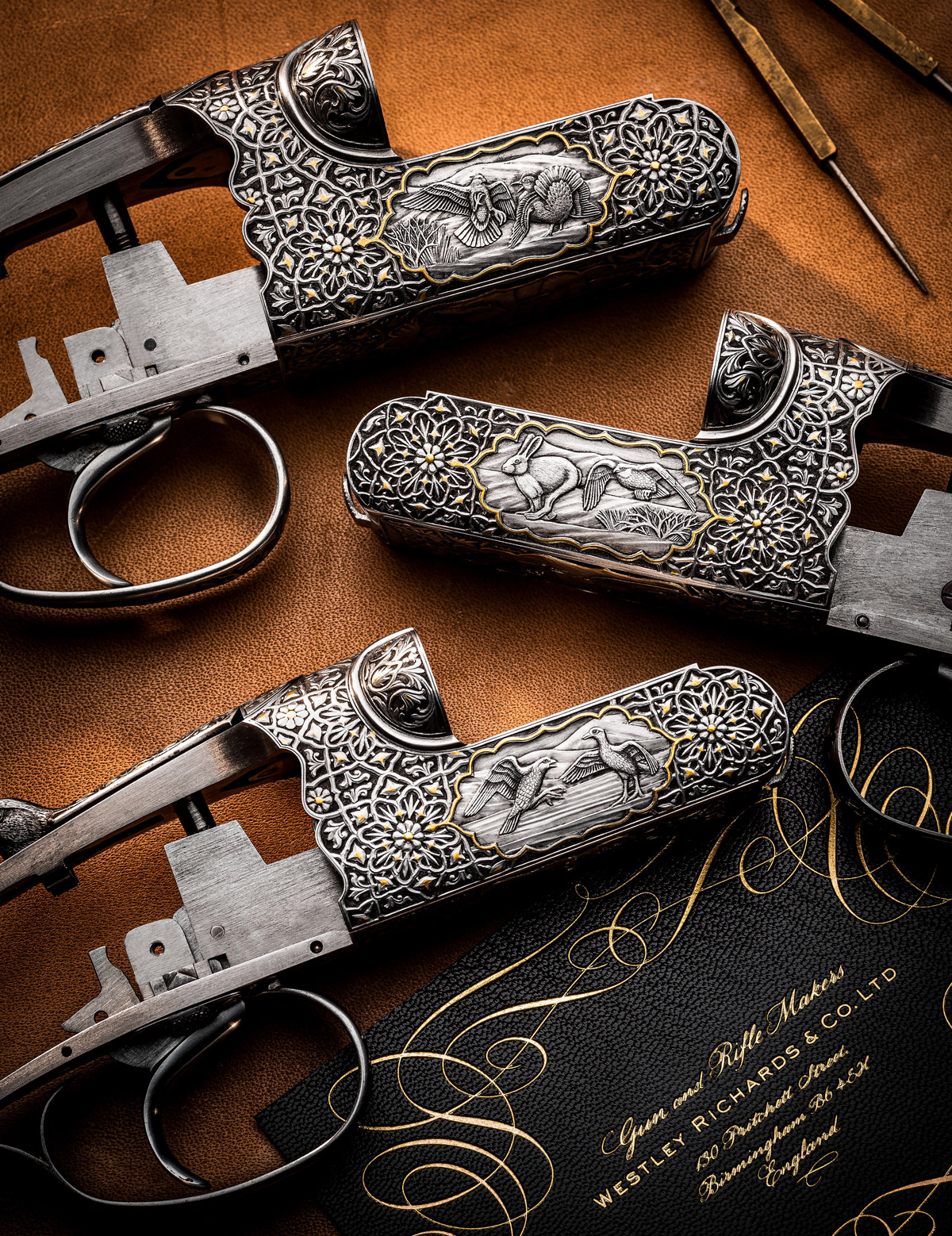 Consistently high standards
The variation in execution is such that we can offer everything from the great traditions of the house scroll, all the way through to game scene carving, relief scroll, gold inlays and the setting of precious stones. Few other gunmakers in the world can deliver such diversity to such a consistently high standard. As with the whole gunmaking process, we actively encourage our clients to participate in the creation of their individual masterpiece. Every gun, to our eye, should be a truly unique piece.