Droplock Shotguns
Ingenious simplicity
Proficiency and hard-won skill play a huge part in the enjoyment of any sport, and keen bird shooters take particular pride in performing well in the field. To match the beauty and agility of a chosen quarry, hunters must have confidence, not only in their own abilities but in the gun they carry. Since its introduction in 1897, the Westley Richards hand detachable lock design has won countless plaudits over the years for strength and reliability through ingenious simplicity and design.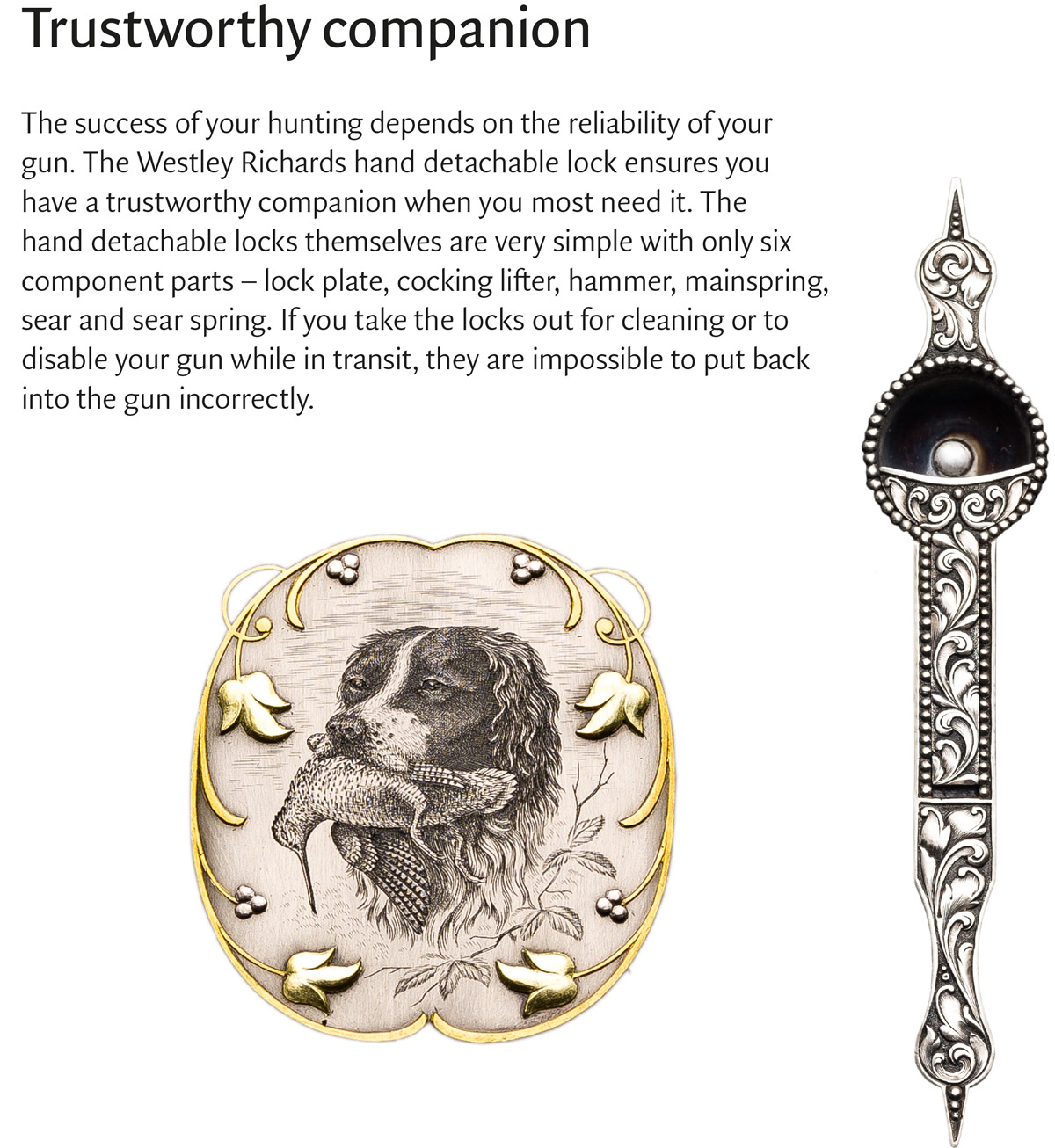 The perfect sporting gun
Whether in a favourite woodcock covert or shooting grouse on a rain-swept Scottish moor, the hand detachable lock gun allows you to insert replacement locks in seconds, and without tools, in the unlikely event of a problem; a feature that can literally save the day. You can also quickly dry out and protect a rain-soaked gun or remove the locks for total security when transporting your firearm. Elegance of line combined with simplicity and reliability – the perfect sporting gun.