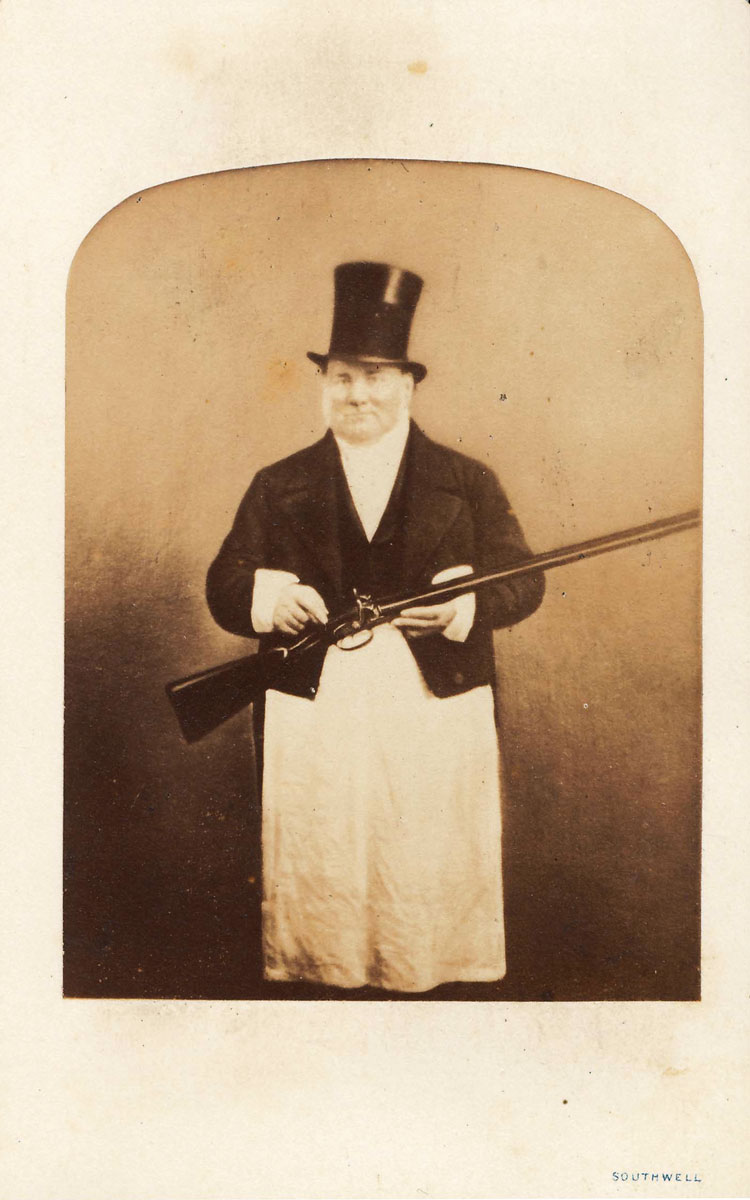 Known colloquially as 'The Bishop of Bond Street', Mr Bishop was clearly a master salesman who mesmerised the young bucks of Mayfair, organising races, boxing matches or cock fights. As Mr Taylor wrote: "the young bloods, officers, fashionable country squires, in their idle moments could always find a cure for ennui at the Bond Street rendezvous." These figures obsessed about his foibles and were constantly asking him why he always wore his hat, indoors and out, to which one young nobleman was given the cryptic reply: "because . . no one else's fits me". Stiff wagers were lost and won on the chance of catching him without it.2
Mr Teasdale-Buckell gave a striking portrait in words of the experience of encountering 'The Bishop' for the first time: "A large and roomy man, old Bishop, sitting in front of the old white mantelpiece …his gouty leg up on a chair before him. Dressed from head to foot in the blackest of black, a huge white frill proceeding from his breast, and an enormous pair of shirt cuffs turned back over his coat sleeves, and a neatly brimmed hat, which no mortal eye had ever seen off his head. A truly right reverend and Episcopal figure, and worthy of the only Bishop who had ever passed an Act through Parliament, as it was his wont to boast concerning the Dog Act, termed Bishop's Act."3
This act of public spirit was inspired by the one-time theft of his adored pet dog, Tiny. He was aghast to discover that a man could go to jail for stealing a dog collar but not for stealing a dog, so he threw his weight behind a bill which outlawed the stealing of dogs.4 He put £1,000 of his own money behind it and it was the occasion of the passing of this bill into law in 1845 which led friends to commission the full-length oil portrait of him. When Tiny died, Mr Bishop erected a marble monument with a full inscription on the front of the New Bond Street shop (which is now housed in the Birmingham factory).
Mr Teasdale-Buckell continued: "If you were a stranger calling upon him for the first time, the odds were that he would show no more cognisance of your presence than if you had been in the next parish. After sufficient time had been allowed for this to do its work, the foreman would probably take some opportunity of making the great man informed of your propinquity, when you would be suddenly discovered and greeted with condescending affability."5 Mr Bishop, a consummate performer, occupied his position of agent and salesman for the company for over fifty years and died in 1871, aged 74. He was also a close friend of Col Peter Hawker, one of the great Regency shots, who was a faithful client of Westley Richards.
A legendary figure across the entire sporting world ( in his own life time ), 'The Bishop' remains an essential inspiration to the sales approach of Westley Richards & Co. today. I sees a very close link between the knowledge of our team and the passion for the sport of shooting shared by our sales team, gun makers and clients together.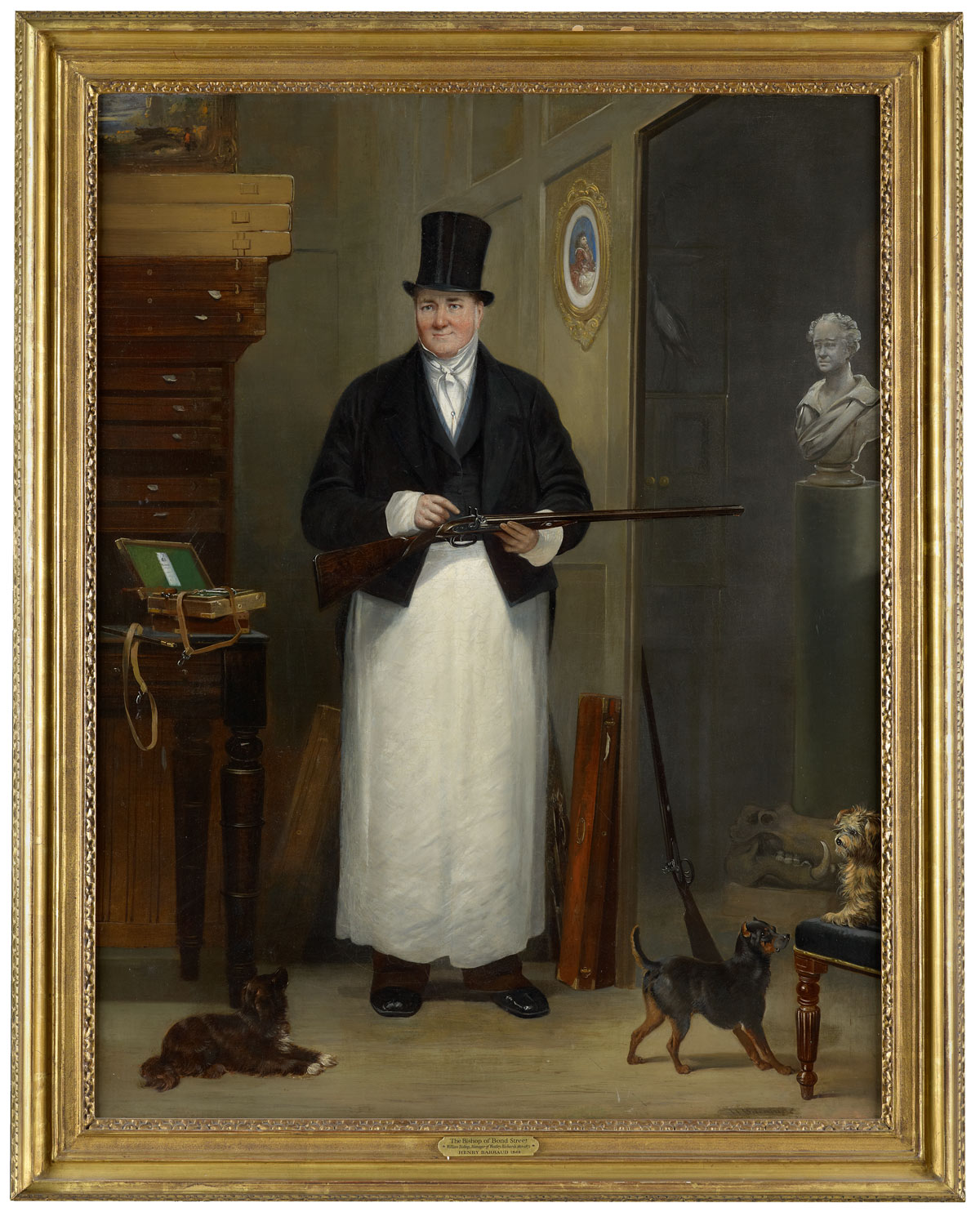 I am very grateful to Richard Kilby for sharing the photograph of William Bishop which appears at the top of this post. It is the only known photograph of the Bishop and one which evidently the portrait above was painted from.