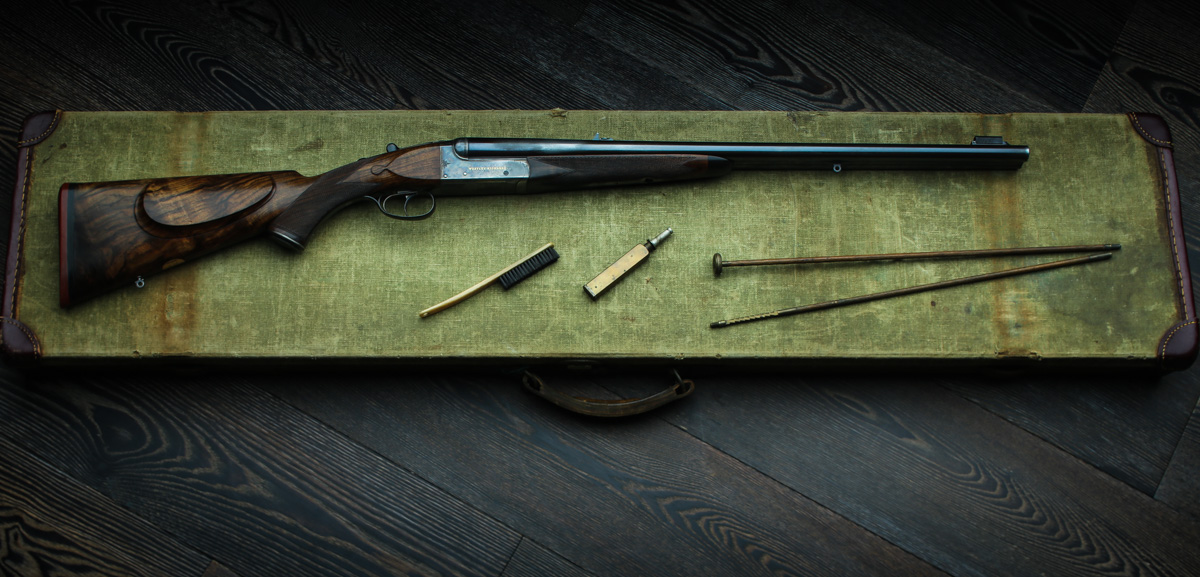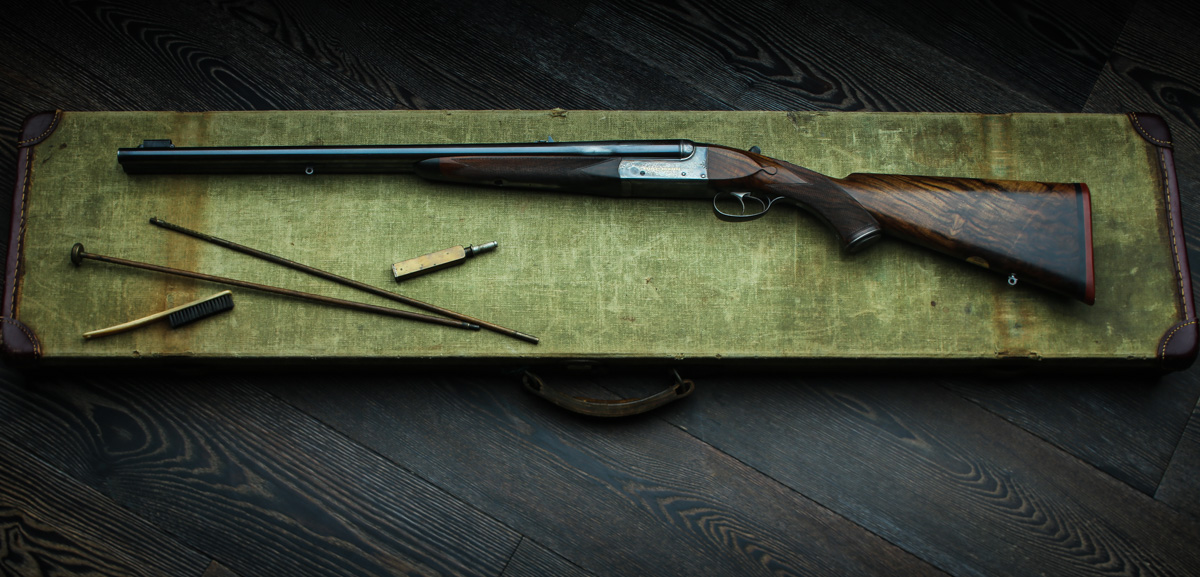 Westley Richards .500 'Fixed Lock' Anson & Deeley Double Rifle.
Some years ago we re-introduced one of the double rifles which no doubt played a big part in making our name as a maker of double rifles. It is the Gold Name Anson & Deeley boxlock double rifle, complete with model C bolting and Westley ejector work and sights. It is a rifle we have made during our history in the 100's and which, in it's basic format provides everything a big game hunter requires. Build quality, reliability, accuracy, balance and pride of ownership. Built by the same team and with the same passion as our droplock and sidelock rifles it is the 'entry point' into the world of Westley Richards double rifles.
I introduced this rifle with the aim of making it possible for professional and other hunters to buy a rifle which would last their careers, and either give them a return at the end of their time in the bush or be something they could pass down to their son if he followed in their footsteps. It is a rifle built for generations not for a period of years.
The rifle has not sold in huge numbers but has fulfilled everything I wanted it to do. It is in the hands of both great professional hunters and great enthusiastic hunters, is carried with confidence and has steadily increased in value.
The Westley Richards fixed lock model is available in .470, .500 and .577.