Westley Richards was, naturally, among the forerunners and one of the first successful models adopted here was the Mannlicher Model 1893, produced in Austria by Steyr. The M.1893 (actually originally listed as the M.1892) was first adopted for military use by Romania and was chambered for the rimmed 6.5x53 cartridge, which could be loaded into the straight-feed magazine in clips of five.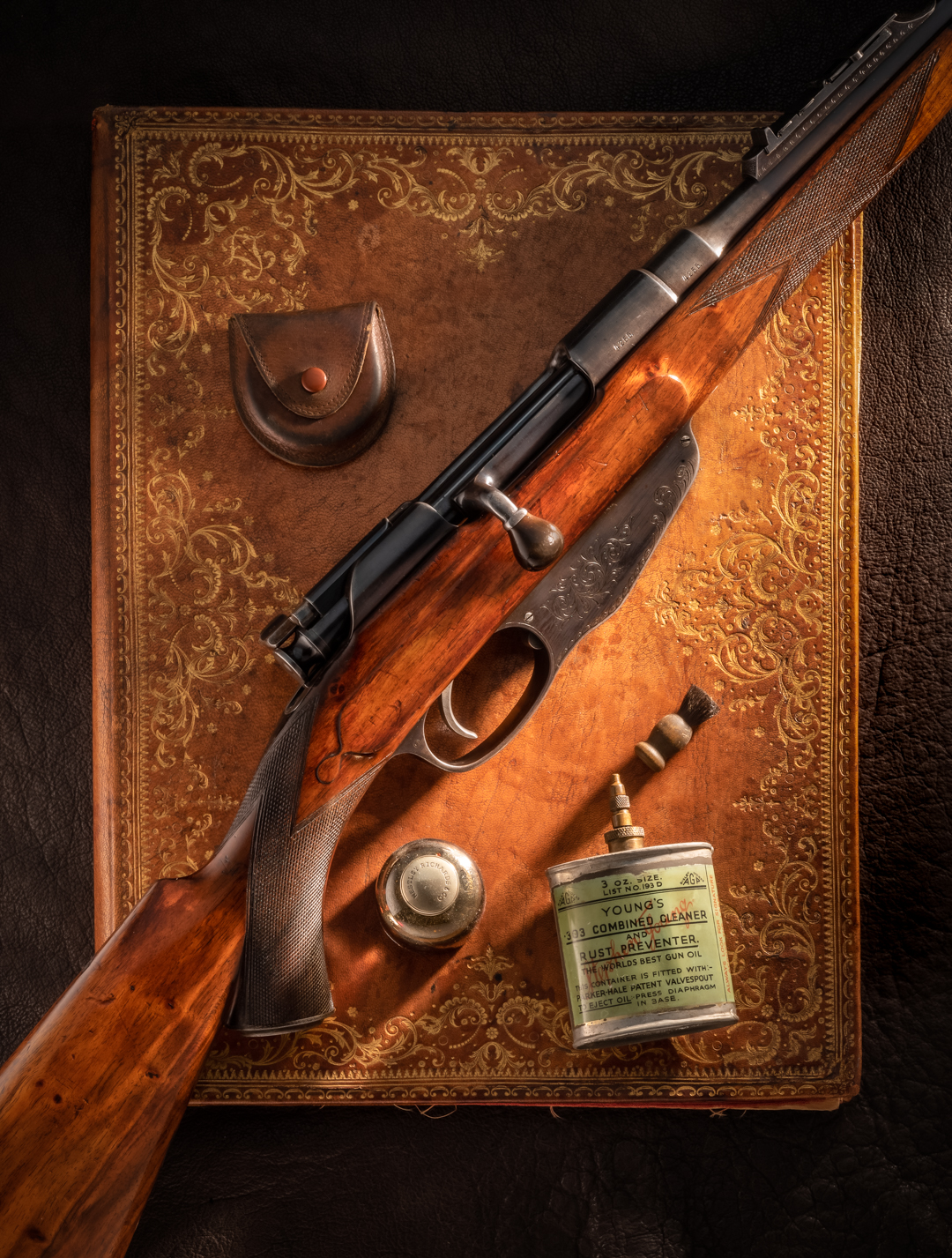 Although the (more famous) 1903 Mannlicher-Schoenauer with its rotary magazine and butter-knife bolt handle superseded the 1893, (using rimless cartridges) for two decades, the rimmed cartridge, and its more conventional-looking bolt rifle, gathered plaudits as a very capable stalking rifle.
As was the custom, the 6.5x53R was given a British classification and became known as the .256 Mannlicher. Typically loaded with a 160-grain bullet, propelled by 31 grains of Cordite and fired at  up to 2.350 fps from rifles weighing around 7 1/2 lbs, it was 'handy' and powerful. The long bullets, with unusually good sectional density, proved effective even on lion, rhino and elephant in (very) practiced hands.
The rifle shown here is a Westley Richards (Steyr) Model 1893. It has a half-length stock, 27" barrel and engraved magazine, trigger guard and rear-sight ramp. The stock has a cheek-piece, a side panel with drop point on either side, and a steel butt plate. The case-hardened pistol-grip cap incorporates a trap.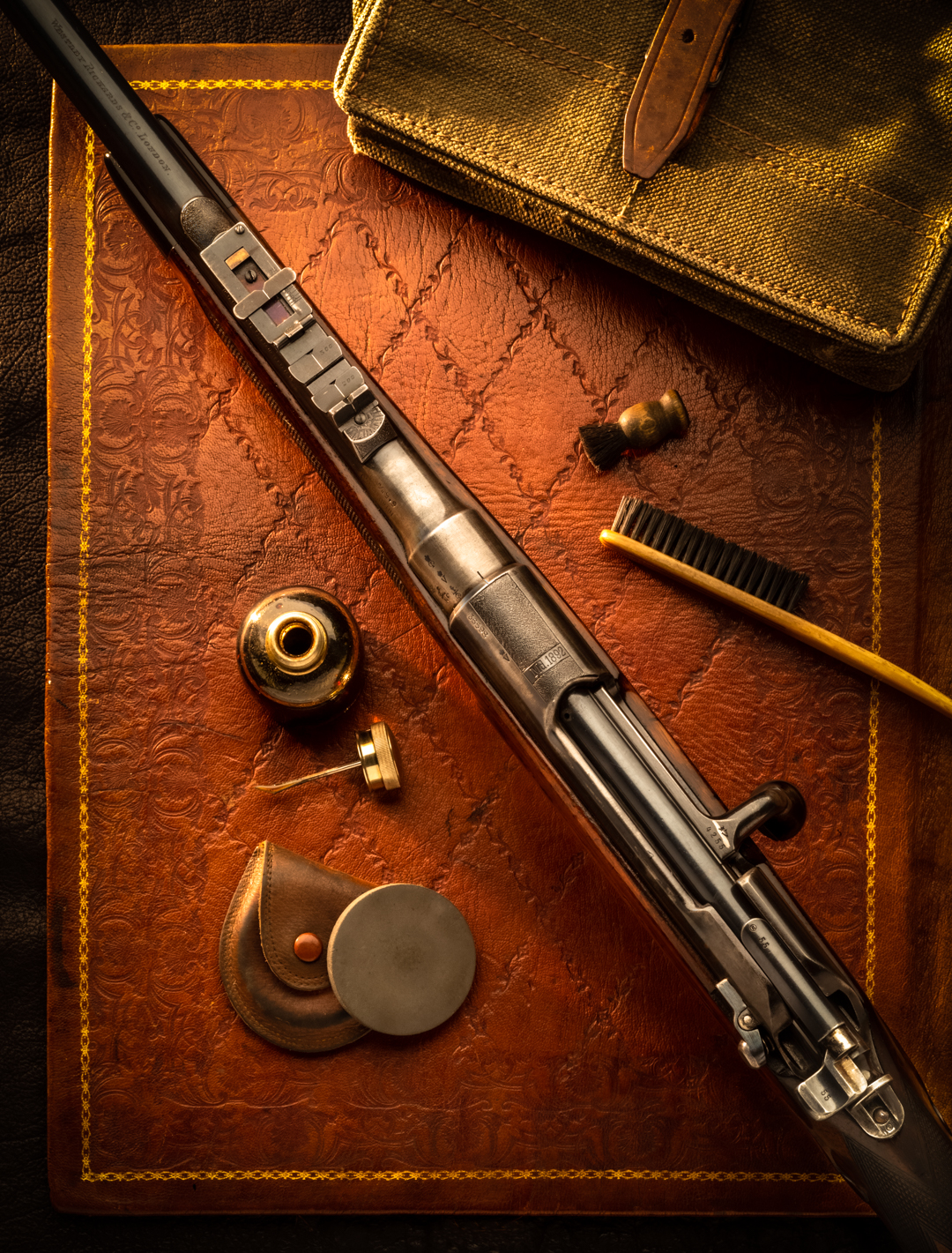 The sights are a folding ladder at rear and a hooded fore-sight. The functional beauty of these rifles is the perfectly smooth bolt-action, which has a flag safety and a horn bolt knob.
This is a rarely encountered, best-quality, version of the 1893 Mannlicher, which is mentioned in early 20th century Westley Richards catalogues and priced at twenty-five pounds, which was ten pounds more than a Medium grade version of the same rifle. It was also a third of the price of a comparable (best) double rifle with hand-detachable locks, which cost seventy-five pounds.
Stocking, sights, engraving md other work would all be done in-house by Westley Richards gun-makers. Cheaper versions were largely imported and sold as they arrived, from Austria, perhaps with the name of the retailer engraved or stamped on the barrel.
Ammunition supplied by the company (soft nosed or solid nickel) was priced at eight pounds per thousand.
The serial number 36598 dates it to 1907 in the Westley Richards order book.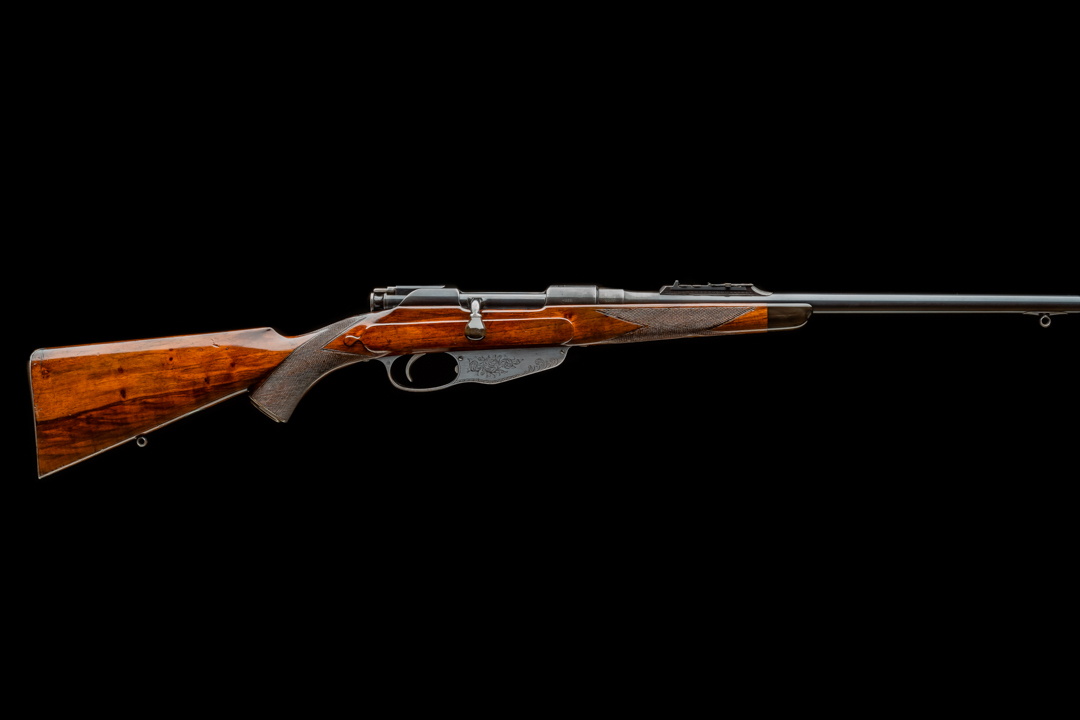 Remarkable not only for being an uncommonly encountered best quality version of the .256, this one remains in unspoiled condition. The blacking is original and the lettering on all parts is crisp, wear is even and light.
The stock carries a few dents and creases from moving from place to place and the chequer has been cleaned out but all the original finish remains un-restored and correct. It looks 'right'; a vintage rifle with the patina its age bestows but nothing out of place and little evidence of serious use.
In the hands it feels lighter than its 7lbs 11oz and sits steady in the hands when brought to aim.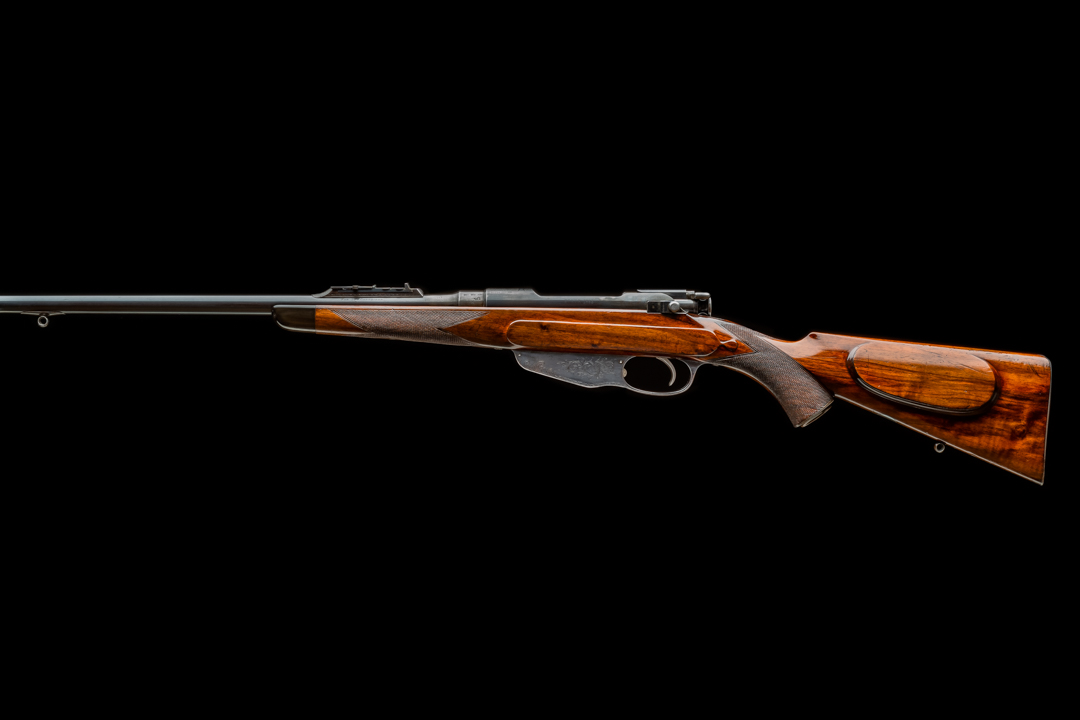 Ammunition is hard to find today but a keen home-loader can use 160-grain Hornady interlock bullets and 36 grains of Alliant Reloader -22 to mirror original Kynoch loads (2,310 fps). Bertram cases are available from Henry Krank.
To build a copy of this rifle at Westley Richards today would be a very expensive prospect. We could do it but we could not put on the patina or inject the authentic early 20th-century aura that rifles like this carry with them. You may see another like it one day.
But you probably won't.