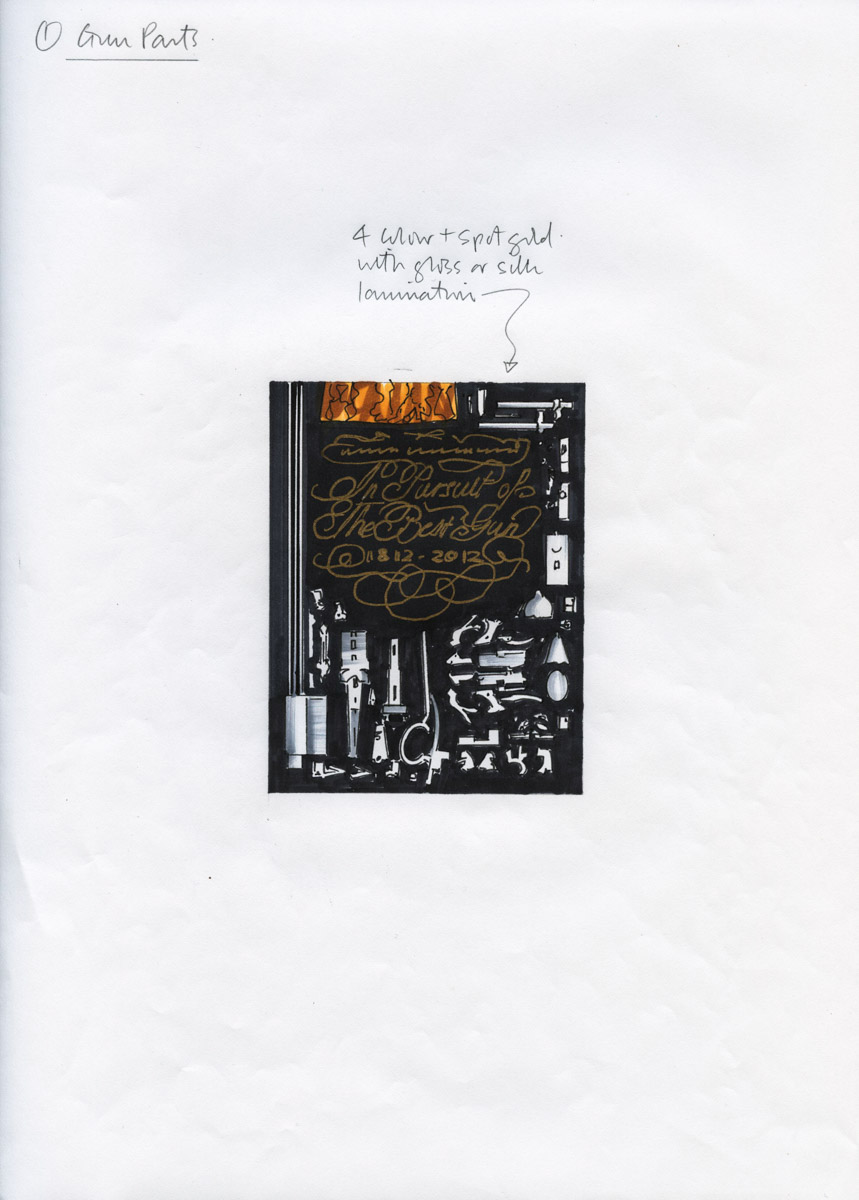 I first met Colin 20 years or so ago whilst he was creative director at Zappia & Zappia, a design group here in the Midlands. Colin has worked with me now for most of my time at Westley Richards, time he has spent casting his superb eye over most of the things we do. I have heard whispers that he cannot understand why on earth he continues to come in to work with me under the ever increasing demands, criticism, general abuse and disappointment when his ideas are summarily dismissed. I guess it is a sort of love hate relationship we have endured over the passage of time! Certainly from my side I rely heavily on his judgement and the quiet polite manner of his telling me 'no Simon', it doesn't actually require words, it is a look.
Colin was responsible, amongst many other things, for the design, layout and production of our bicentennial book, a book which received widespread acclaim and was certainly unique amongst the histories of the gunmakers so far. It was certainly a publication we were very proud of.
A designer of the 'old school' Colin is barely able to use a computer, certainly when we started the book he couldn't and I have always thought that a good thing. We have always put everything we have worked on together based on his wonderful, traditional, felt tip 'scamps', such as you see here. Each and every 'scamp' is a little piece of artwork, one which immediately conveys a mood and message so much better than the computer generated versions of the modern designer ever could.
So today Colin brought in these 8 designs for the 2nd Edition book cover, they had no doubt taken him some days to produce and it took 10 minutes to decide which direction we would go from these.
I hope you like seeing the process behind the design and that you like our choice when you see it. The new edition of the book which we aim to release later this year will have an additional 32 page chapter, one that will show the guns we hadn't quite finished when we went to press last time and will discuss entering our third century as we exited the great recession of 2009!
Of course you still have time to influence our choice so please do so in the comment box below! Me may listen.....!