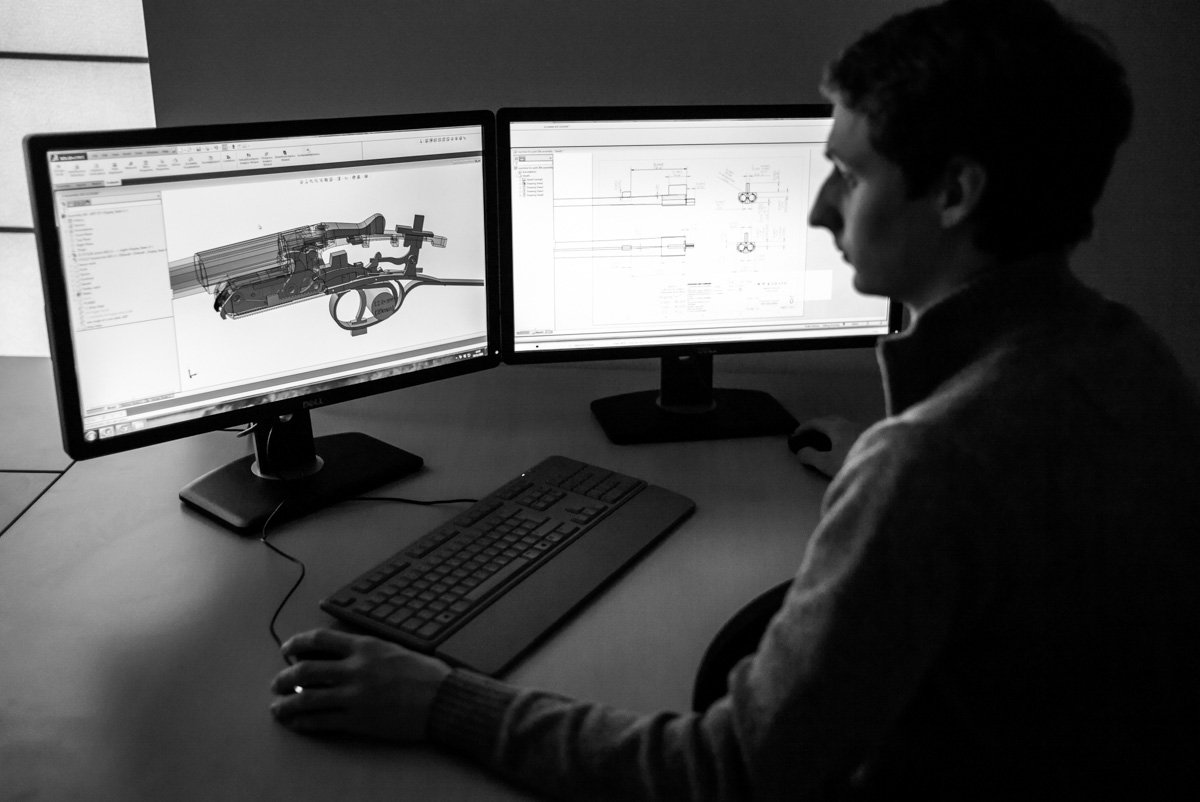 Lloyd Fox at his Solidworks CAD.
The starting point for each and every gun we make  is on the CAD, the Computer Aided Design system. On this computer we keep a live model of every gun we produce, any alterations to the machinings and parts we require are updated here on an ongoing basis, this way, every different size action produced always incorporates these latest changes. This system is run and kept current by Lloyd Fox, a young, enthusiastic designer with a passion for both guns and fieldsports. It is Lloyds job to keep the gun workshop filled with actions and parts, his job also to keep the gunmakers happy with the quality of the parts he delivers, this, I can assure you, is no easy task, the gunmakers being notoriously grumpy and demanding about these items!
From the CAD drawings the components are then individually directed to the various machines we use for their manufacture. We primarily use 4 types of machines, CNC milling, Wire Erosion, Die Sink EDM and surface grinding. Some parts use one machine and others all four. There is a total of between 220 and 260 hours machining, both manned and unmanned on a full set of parts for our guns and rifles, a considerable amount of time perhaps, but when you take into account there are 90 or so parts perhaps not. We do not, actually never have, batch produced our actions. We could with no doubt produce them much more cost efficiently in batches, but being a bespoke gun business it has always seemed preferable to have control of the action sizes from the very start and I have no desire to stock 100's of different size, perhaps obsolete, action bodies.
So armed with a set of parts from the engineering shop, our next stop will be the barrel filers bench where we will see the barrels made and continue the process of making a best gun.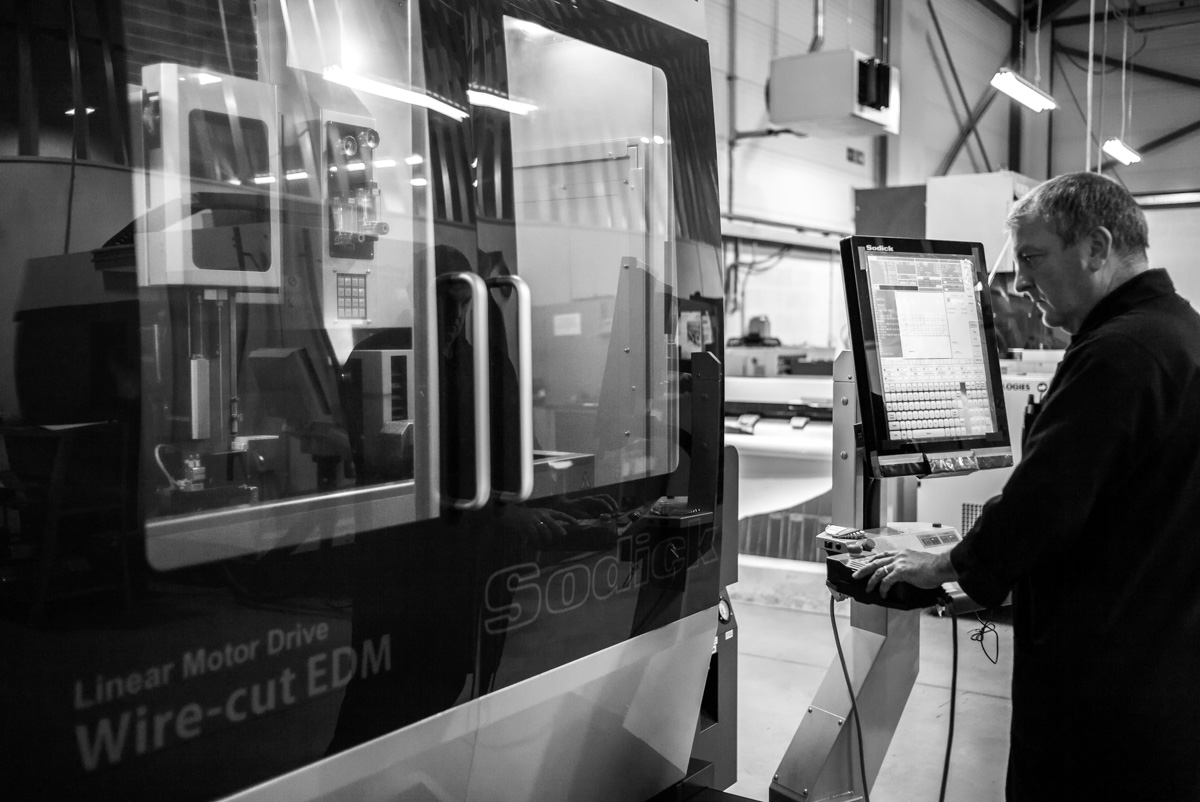 Martin McKee arrived last year with the new Sodick Wire Cut EDM machine which we use alongside a Charmilles wire cut.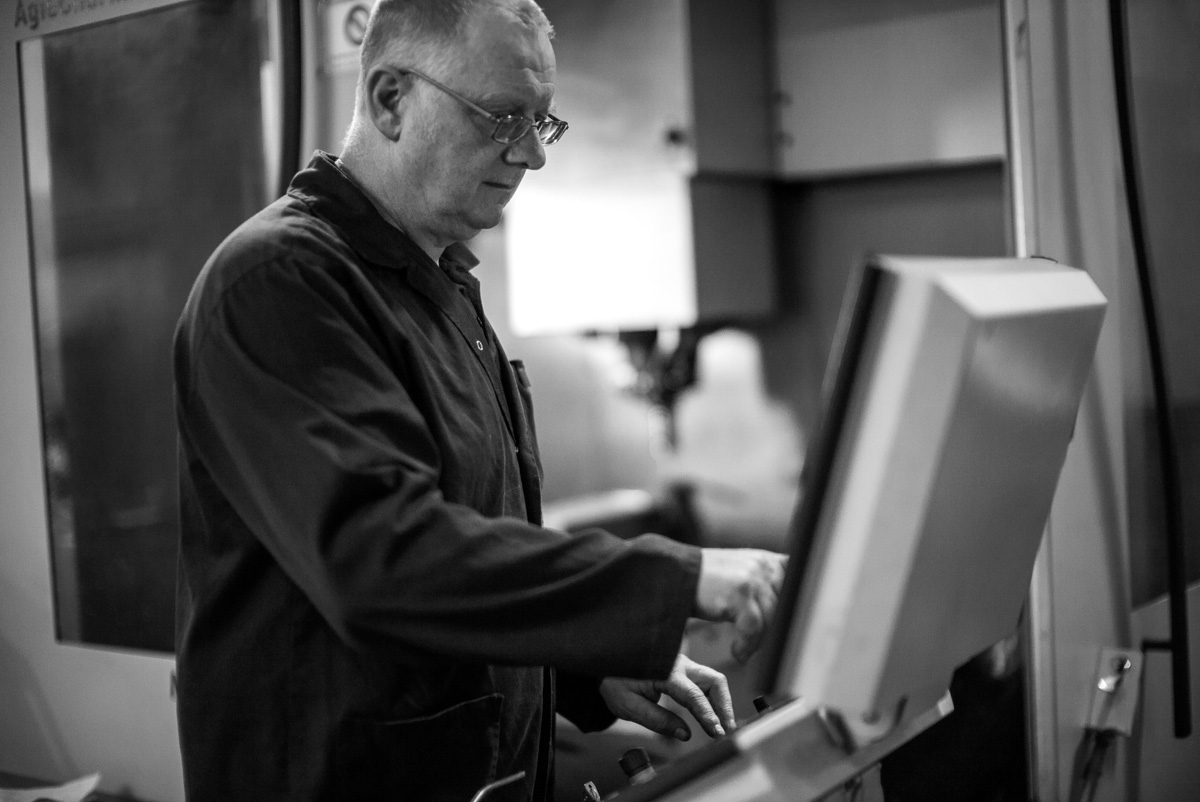 Andy Hudson on his CNC Mikron milling machine. Andy has been working on the gun parts since we started with the .410 droplocks in 1990.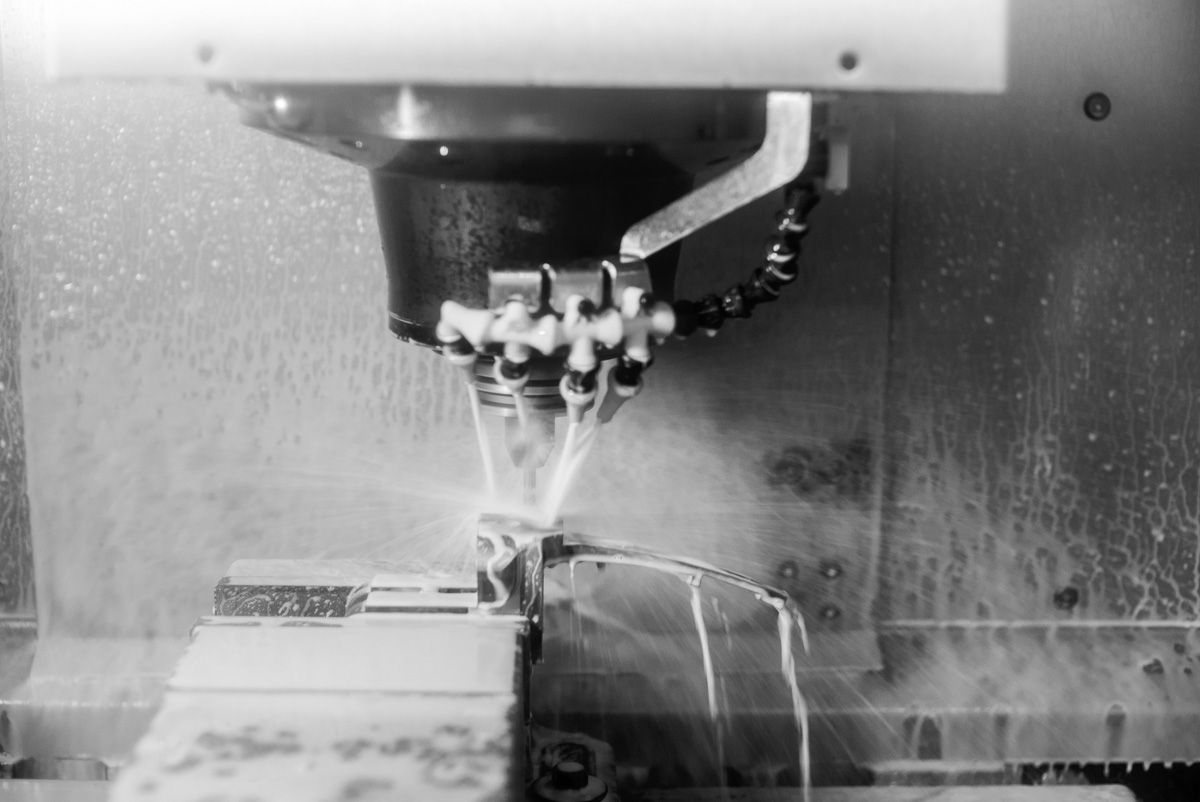 Mikron CNC Mill working on a double rifle action.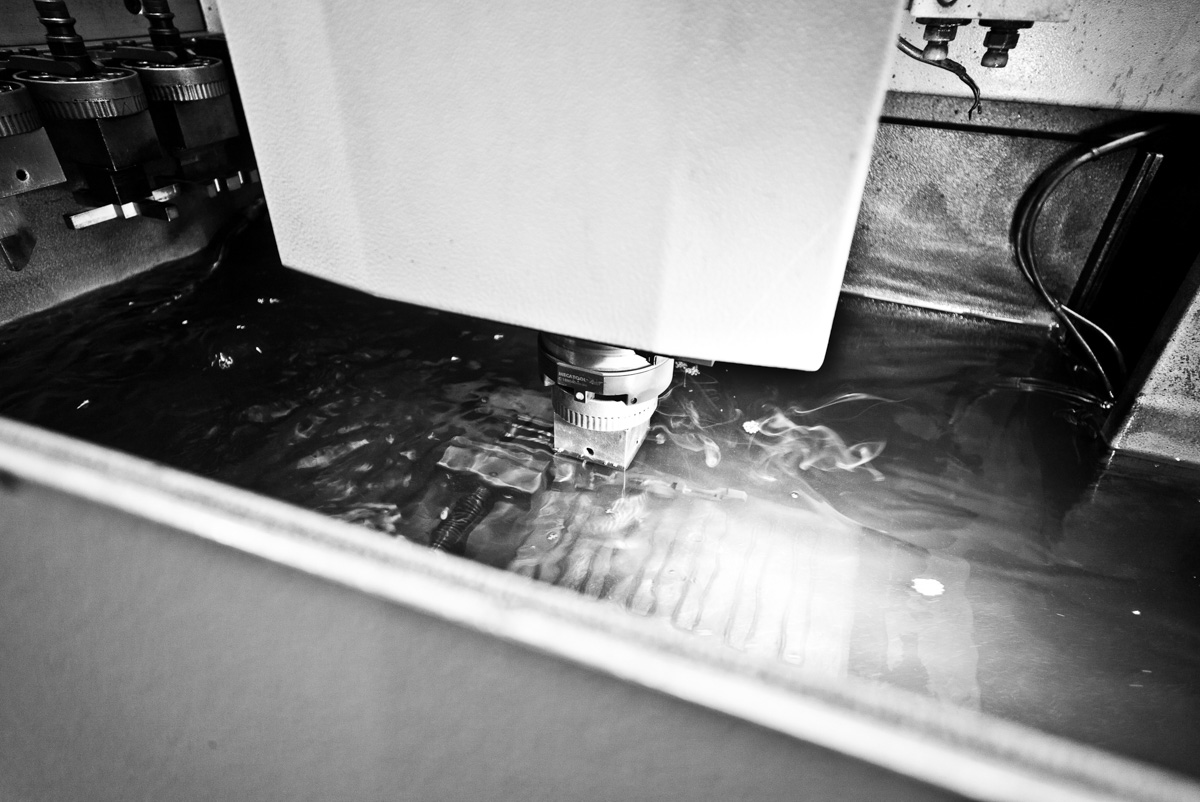 Charmilles Die Sink EDM machine which is run by Ian Ball.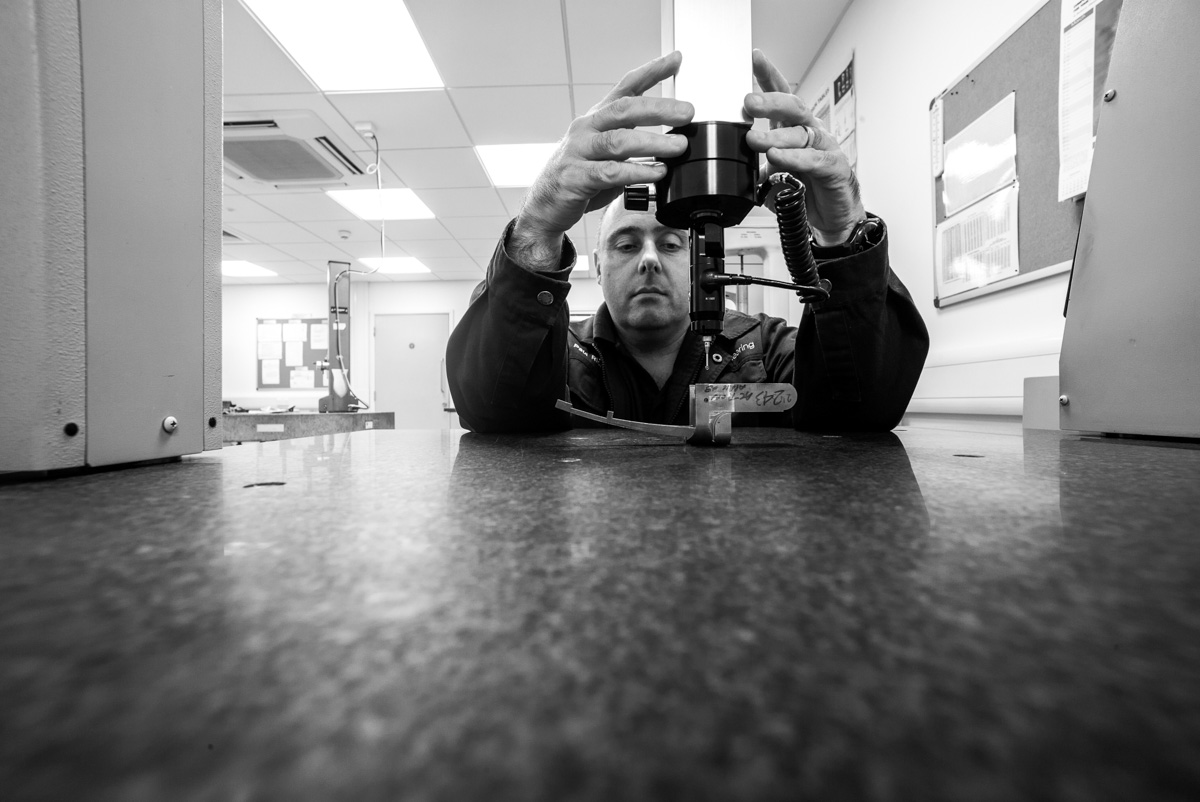 Paul Richards has been the Quality manager at Westley Engineering for 15 years, seen here inspecting an action on the CMM. The company holds ISO 9001, ISO/TS 16949 and we are currently renewing our Aerospace quality standard AS 9100.