Completed in 1983, the catalogs of the same era listed the bolt action as The Stalker Magazine Rifle. It is based on a standard length Mauser action with a 4 round capacity that feeds smoothly and reliably and is easy to load. Stocked in a very sturdy walnut stock with a trap grip cap, single recoil bar, and beaded cheekpiece. The straight comb of the stock is reminiscent of the pre-war rifles as opposed to the hump-backed Monte Carlo shaped stocks that grew popular in the 70's and 80's.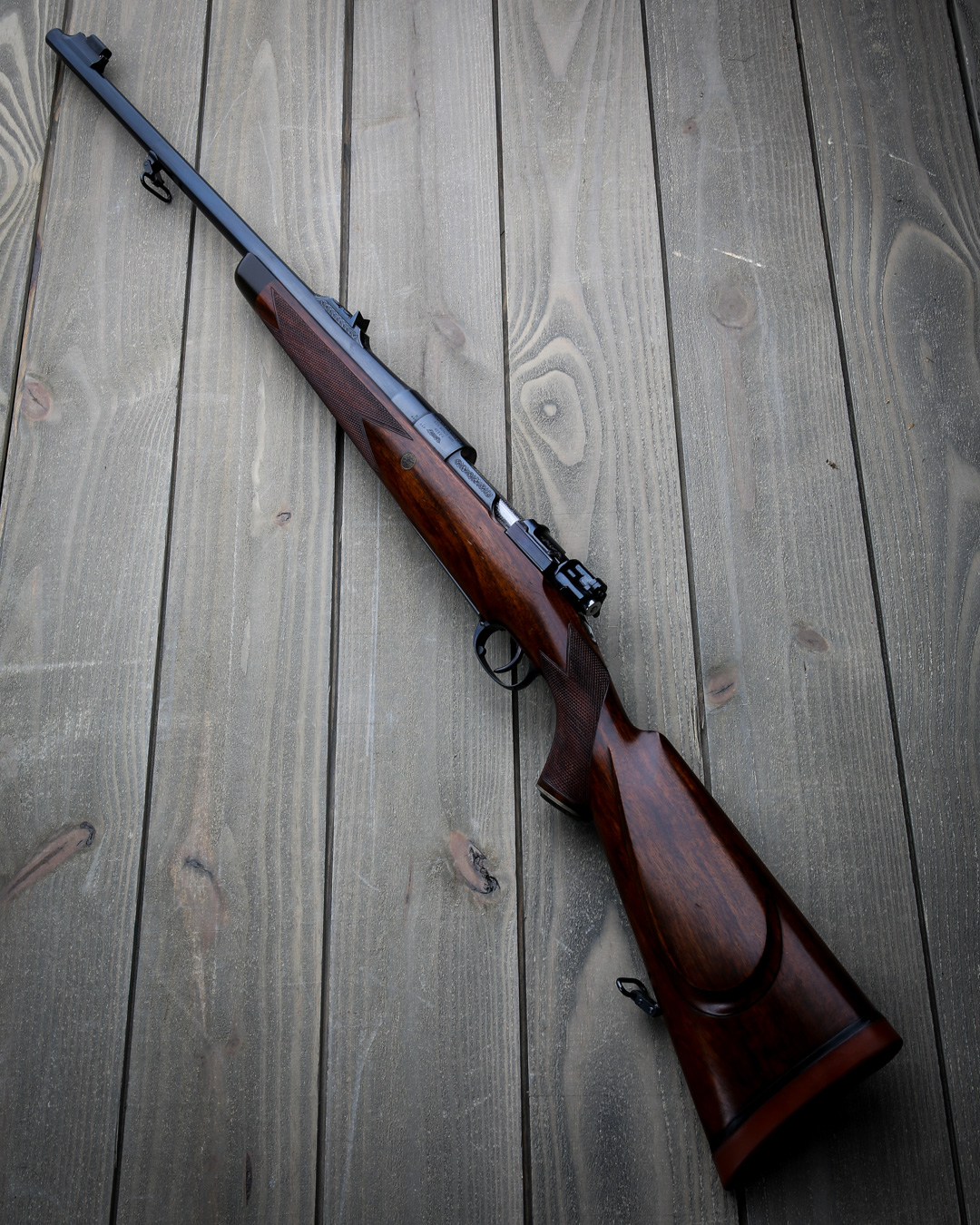 One reason the classic stock shape is the rifle has iron sights only and remains all original, never having been drilled and tapped for scope mounts. A rare feat for a rifle built during the "scope" era. The fact it has not been drilled and tapped somewhere in its history, is also a clue that this rifle has spent most of its life put away.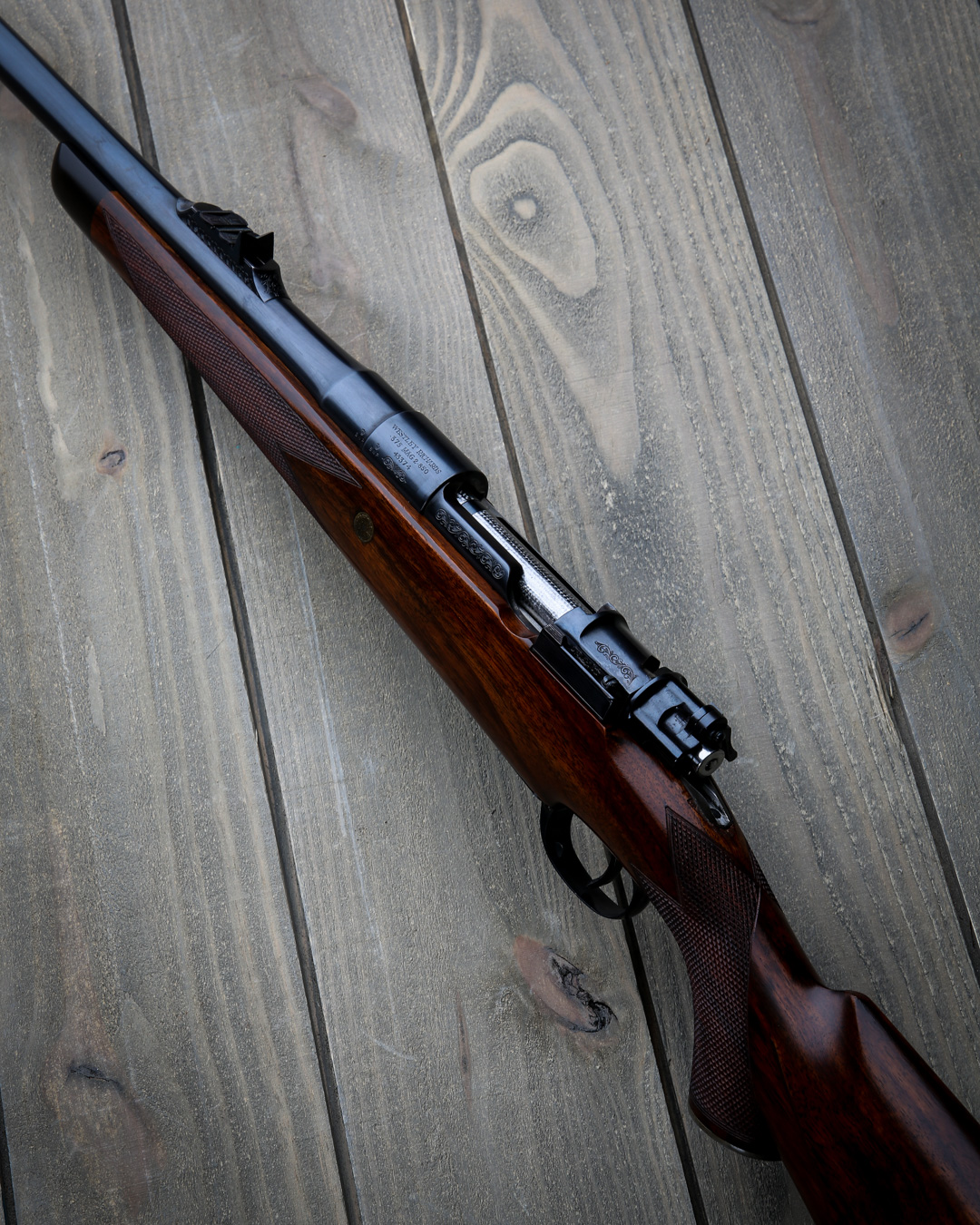 The 24" barrel has a nicely shaped island rear sight with 1 standing Express sight and two folding leaves (50, 100, 200 yds) and Westley's patent combination foresight and folding hood.
The rifle is also nicely engraved in a traditional scroll pattern on the bottom metal, recoil bar, grip cap, action, and sights.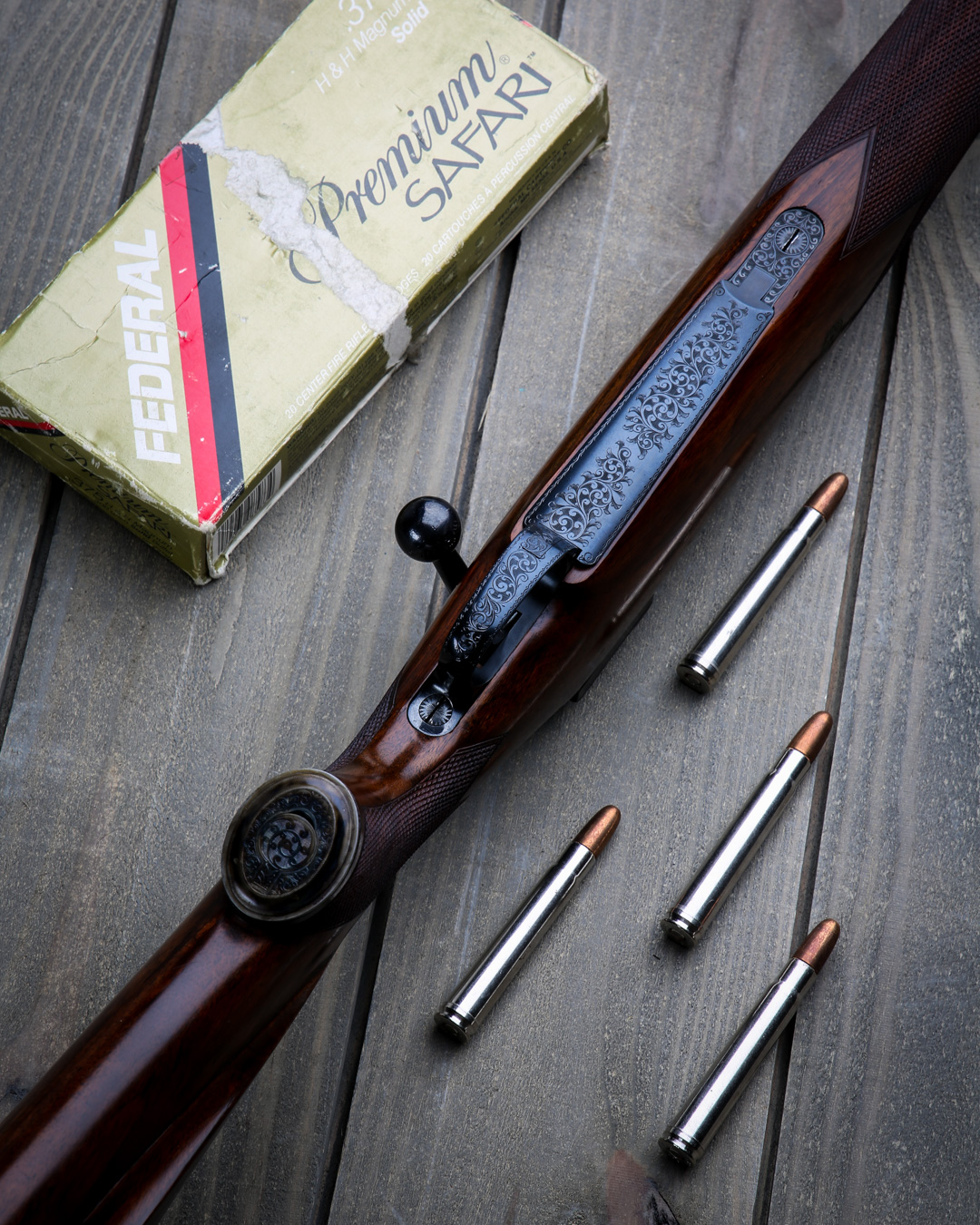 This rifle is for sale at the Westley Richards U.S. Agency and available on the Westley Richards Pre-Owned Rifle Site
https://www.westleyrichards.com/usedguns/view/rifles/
Also, please feel free to contact me directly at 850-677-3688 or by email: ld@westleyrichards.com