Looking forward to a less restrictive year ahead with the hope fieldsports roars back into action, here is our latest fit for purpose apparel for those looking to enjoy the coming spring and summer out in the great outdoors.
New additions include the Game Scout Technical Shirt, designed with a pioneering body cooling fabric, and the Pathfinder Collection, offering a more casual tone to your next expedition.
For Collections 2021 we have taken the opportunity to showcase our remarkable home in the heart of Birmingham, England, the world's original centre for gunmaking. Our factory and flagship store all sit under a single roof, and for the lucky few who reach the building's top floor, there is the chance to visit The Apartment. A place where the Westley Richards connoisseur can truly soak up the spirit of the company, embodied in the seamless melding of old trophy room atmosphere, safari retreat and modern industrial loft-apartment chic.
For well over 200 years Westley Richards has championed the best of times in the world's finest locations and landscapes, whether on local soil or in far-flung exotic climes, and long may that continue.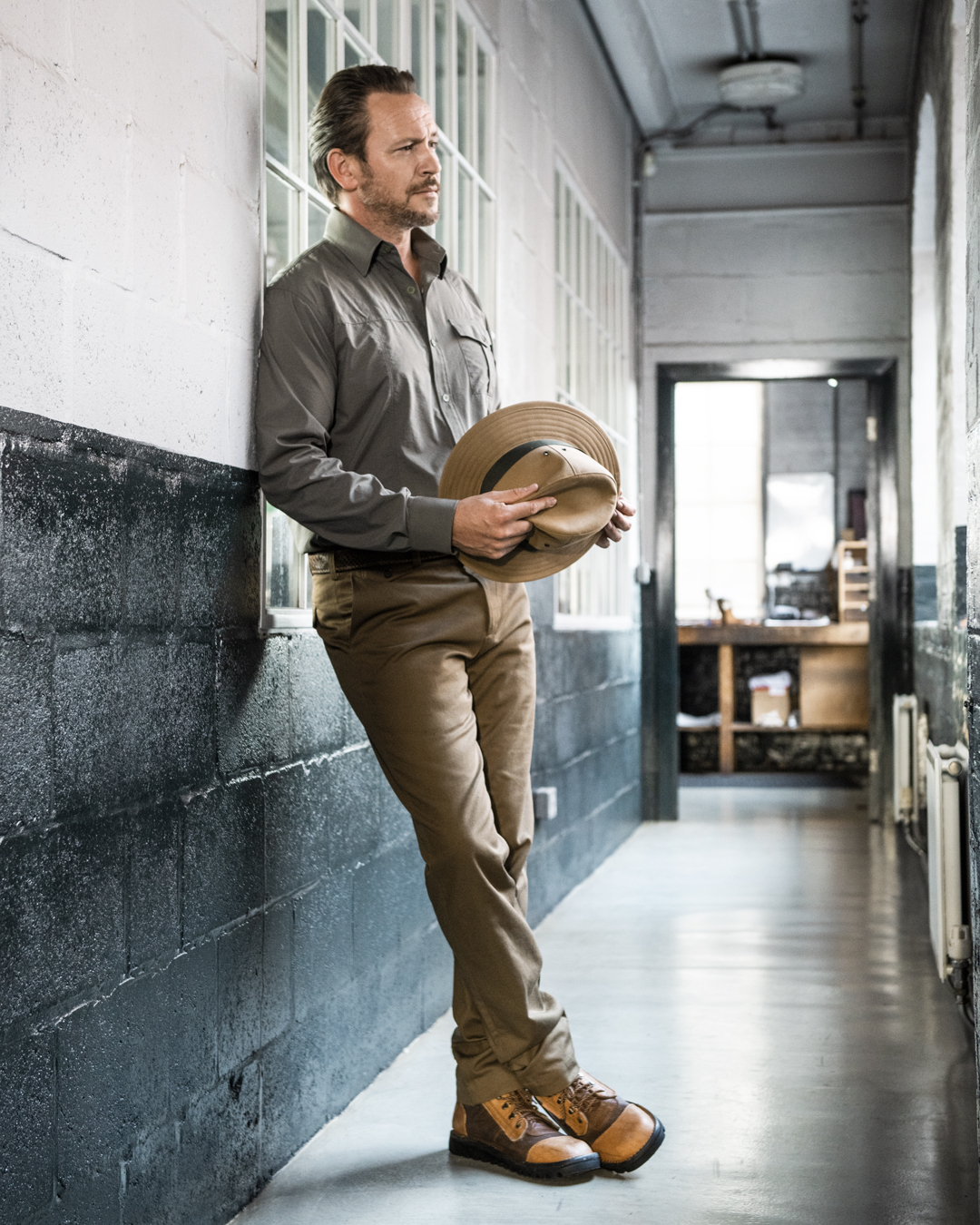 Westley Richards became the USA & UK importer of the exclusive range of Courteney Safari boots in 1998 and continue to this day to have a very good working relationship with the factory in Zimbabwe. The Courteney range of footwear is built to be comfortable and to last, very similar to the philosophy behind our guns, which makes this a great partnership.
Our latest brochure featuring more from the Leather Collection along with our Country & Safari Collections is now available. To request a copy of the Collections 2021 brochure, head to the below link and fill in the form:
https://www.westleyrichards.com/request-a-brochure/