Efforts were started in the state over 100 years ago to establish the Ring Neck Pheasant as a game bird. This, in conjunction with its vast stretches of land used for crops and livestock that happen to make excellent habitat for the birds, South Dakota consistently has the highest counts and harvest numbers of any state in the U.S. This year's count was estimated to be over 7 million birds.
According to the South Dakota Historical Society Foundation, pheasants were introduced to the United States in 1881 by U.S. Consul General in Shanghai, Owen Nickerson Denny and in South Dakota, private parties introduced pheasants in the early 1900's. In 1911 South Dakota Department of Game and Fish (SDGF) mounted a concerted effort with the state's farmers and ranchers to establish the pheasant as a game bird. Between 1911 and 1919 SDGF released about 7,000 birds on farms and ranches throughout the state in conjunction with awareness campaigns to let locals know what the strange bird was, should they encounter one. On October 30, 1919 the first pheasant season was held in South Dakota, which was a one day event in Spink County. Through the continued efforts of sportsmen, farmers, ranchers, and the SDGF, there was finally a statewide season in 1934 and, in 1943, the state adopted the Ringneck Pheasant as its state bird.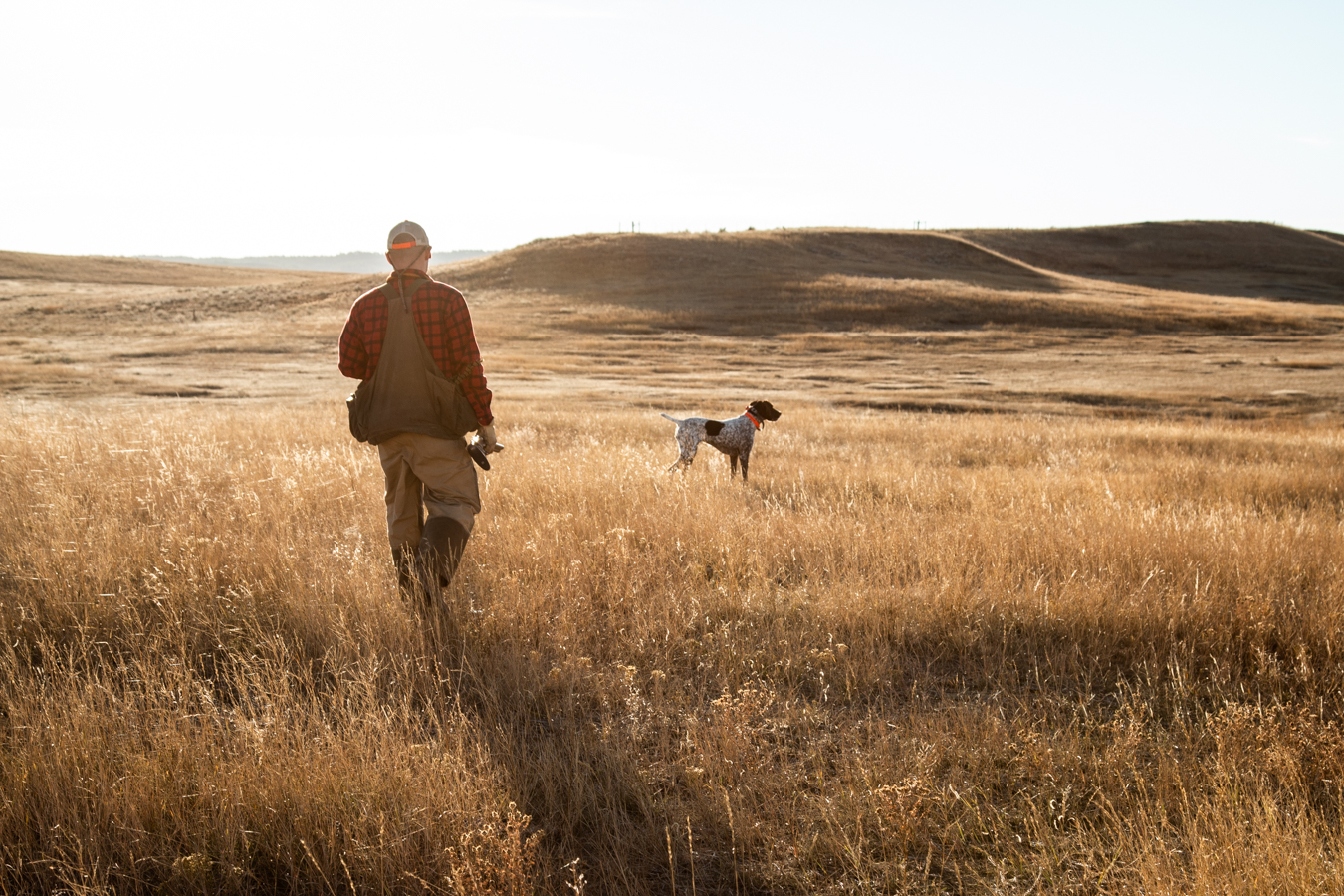 With over 77 million square miles and a population of just under 900,000 people, SD is a place of wide open spaces. Bisected by the Missouri River, the prairies of the East River side give way to the Bad Lands and Black Hills in the West River region. Primarily known for corn and wheat farming, the state's most popular destinations are in its central and eastern parts, places like Pierre, Winner, Chamberlain, and Mitchell. However, my favorite place to visit is in the state's northwest corner, where locals refer to it as the "high plains".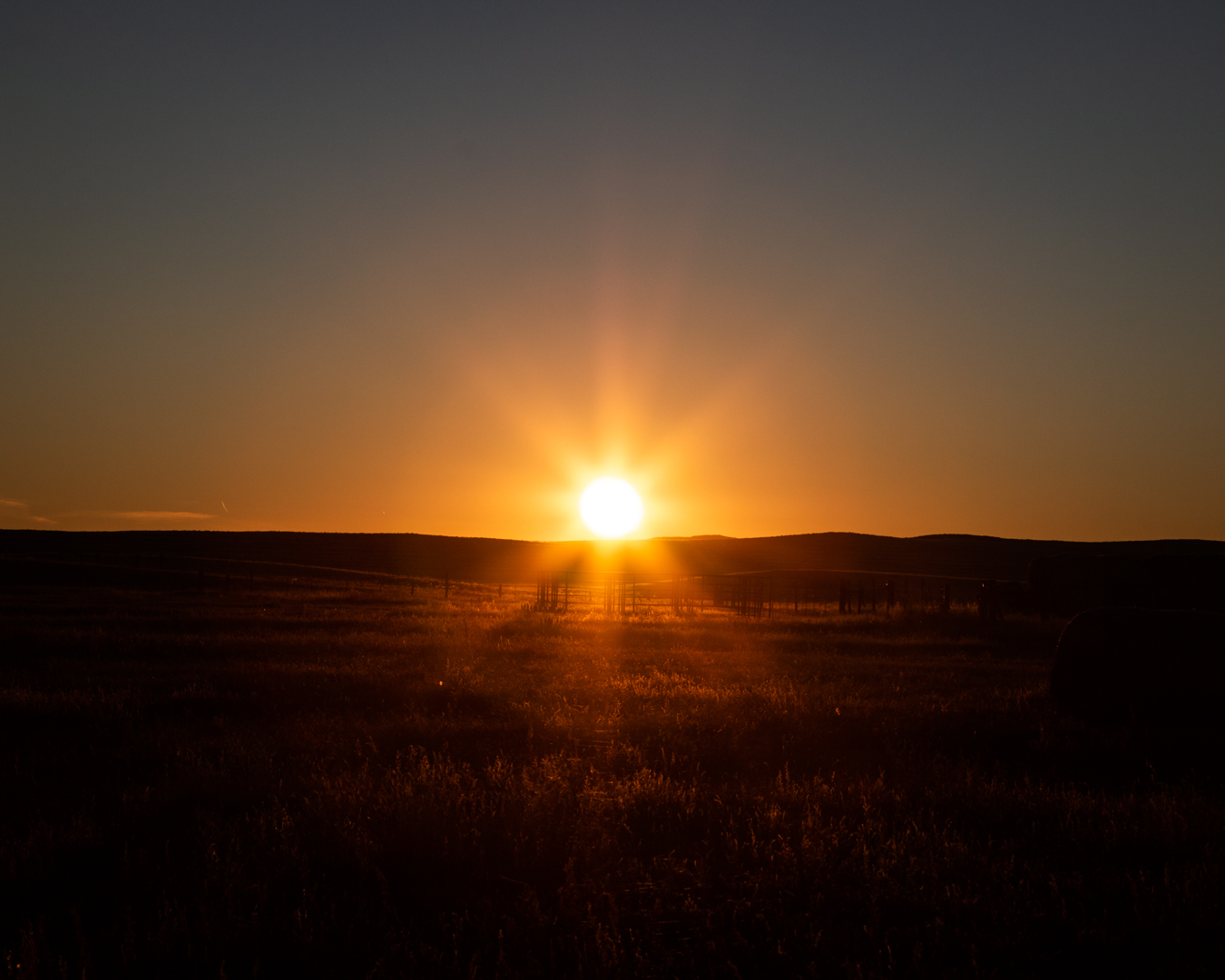 This part of the state is seldomly visited by outsiders and it is certainly not a top destination on any internet hunting list. Wammen Ranch is a 5th generation cattle ranch nestled just north of the Slim Buttes, 50 miles from the closest gas station. The Wammens operate JB Outfitters (JB is their cattle brand) and have been guiding bird, deer and antelope hunts for almost 30 years. In just a few minutes, any doubt about the hunting opportunities here subsides as you wind down the long road from the gate to the house.
This is where dinosaurs then bison once roamed, where the Lakota Sioux once lived, and where outlaws hid out. The land here is carved with wet weather creeks that are lined with cattails and shaded by Cottonwoods and Ash. There is an abundance of native wildlife here from whitetail deer, mule deer, pronghorn antelope to sharp-tailed grouse. There are also the introduced species of game birds, the Hungarian partridge and, of course, Ringneck pheasant.
This part of SD is quite different from the East River's long stands of corn, wheat, or sunflowers where hunters walk abreast of each other, flushing up the birds with "blockers" at the end to catch any runners, smart enough to flush when the cover runs out.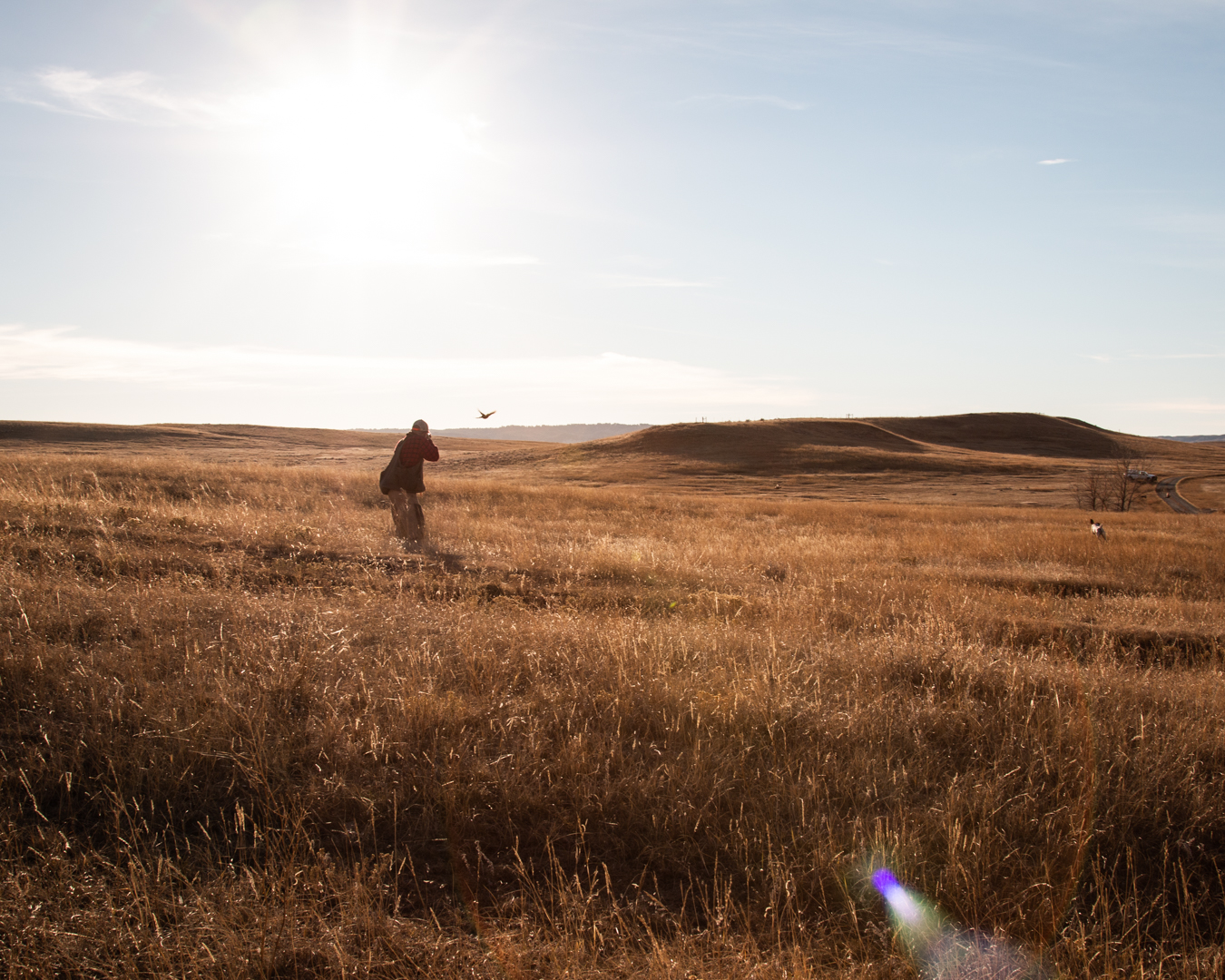 Out here, there are no giant fields of row crops, just rolling plains carpeted in thread leaf sedge, a native upland sedge, a grass-like plant, that grows naturally over most of western North American, from Alaska to Mexico. Pointing dogs were tailor-made for hunting in this kind of habitat. The low cover gives a front row seat to the work the dogs do while making the birds hold better to a point, with little cover to sneak away in. However, uniquely there are lots of trees and creeks (for this part of the world) running throughout the landscape offering habitat diversity that supports Huns, sharptails, and roosters. They are anywhere and everywhere and the best strategy for hunting here is turning the dogs into the wind and following them.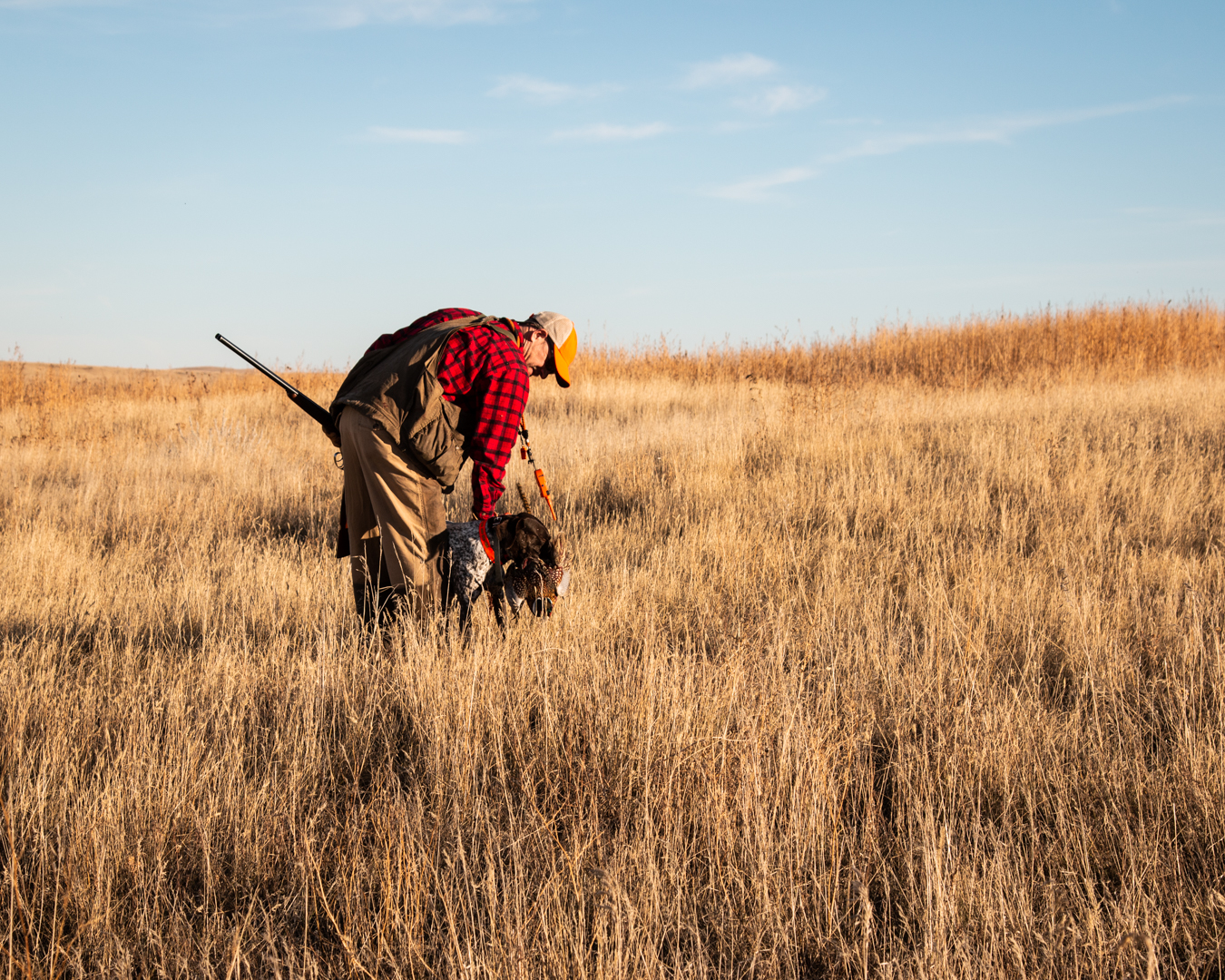 Like any good hunting destination, the hosts here make you feel a sense of relief for being back, even if you have never been there before. This is a destination with world class wing shooting that has the warm and familiar feeling of being at a favorite aunt and uncle's for the holidays. No wonder that my first trip here a little over 15 years ago became an annual event.
With such a variety of game birds to hunt, stunning views and diverse terrain this is one of the hidden gems of South Dakota bird hunting. But, as great as the hunting can be or how spectacular the scenery is, it is the friendships I have forged while walking the "cricks", working dogs, or plucking birds, that are the real reasons I come back again and again.
In a year so far from what most would consider normal, I am acutely aware of just how important these kinds of moments are.