Panama hats actually originate from Ecuador and they have gradually become part of our summer wardrobe, since they started gaining popularity in the 1850's.
Ecuadorian dealers set up stores in Panama to catch passing trade and sold hats to travellers, who invariably told admirers they got their distinctive hats in Panama. So, the Ecuadorian straw hat has always been known in the West as a 'Panama'.
Hand woven from straw by skillful crafts men and women, they come in a small variety of styles and have graced the heads of royalty, American presidents and people of all classes and nationalities since the beginning of the 20thCentury.
In Britain, they have long been a staple of garden parties, tennis tournaments, seaside towns and game fairs. Teamed with a lightweight summer suit, a Panama serves as a stylish sunshade.
Westley Richards Panamas are un-bleached and retain their natural straw colour, complemented by a chocolate hat-band, with bow. Men can choose from a snap-brim or a down brim style, while the ladies' version is a wide down-brim, with the same hat-band.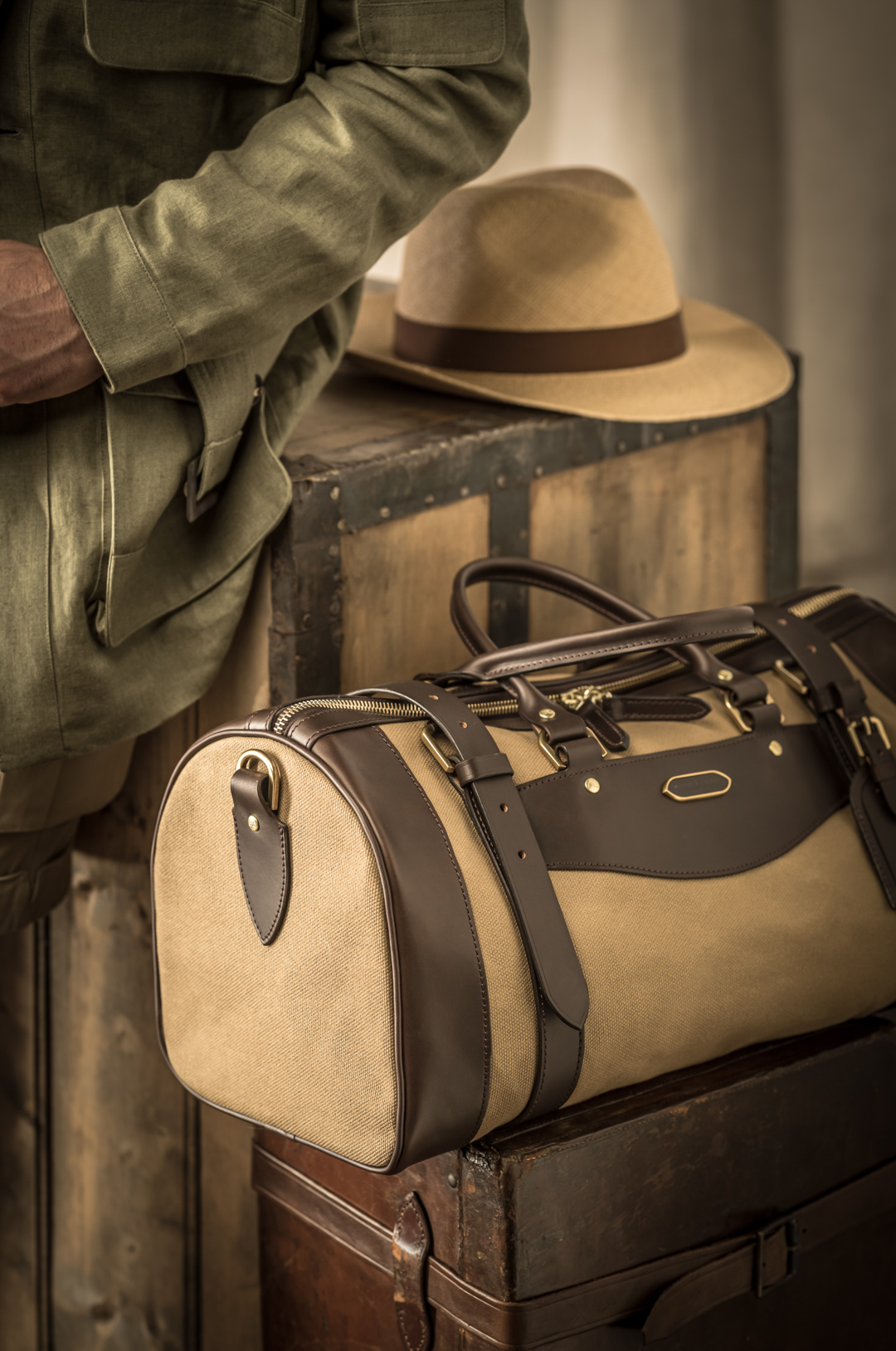 We expect to see our customers wearing these stylish, lightweight Panamas at the summer's game fairs, while fly fishing, gardening or simply lounging in beer gardens on long, hot summer afternoons.
Sometimes, when the sun is high in the sky and a gentle wind blows warm, nothing else will do. Every sporting gentleman and lady needs a Panama on their hat rack for these occasions and Westley Richards have picked just the right kind.
Hand woven in Ecuador then shaped, blocked and finished in England, these are genuine Panama hats and will look and wear beautifully for many summers to come.