Schneiders clothing is proudly Continental in its imaging. The traditional styling and luxurious materials represent a particular refinement and style not readily available.
For this spring and summer we are stocking a wide range of new Schneider lines; each one unique and beautifully constructed.
The Austrian shape and cut of the Manfred is immediately apparent, with its classic cut, rounded collar and decorative metal buttons. The fantastically soft and supple, lightweight, sand, goat suede is the ultimate in luxury and contrasts neatly with its forest green linen trim and liner.
Meticulously stitched and detailed, the quality speaks for itself, making a clear statement in any casual or semi-formal setting. Quietly self-assured, distinctively individual.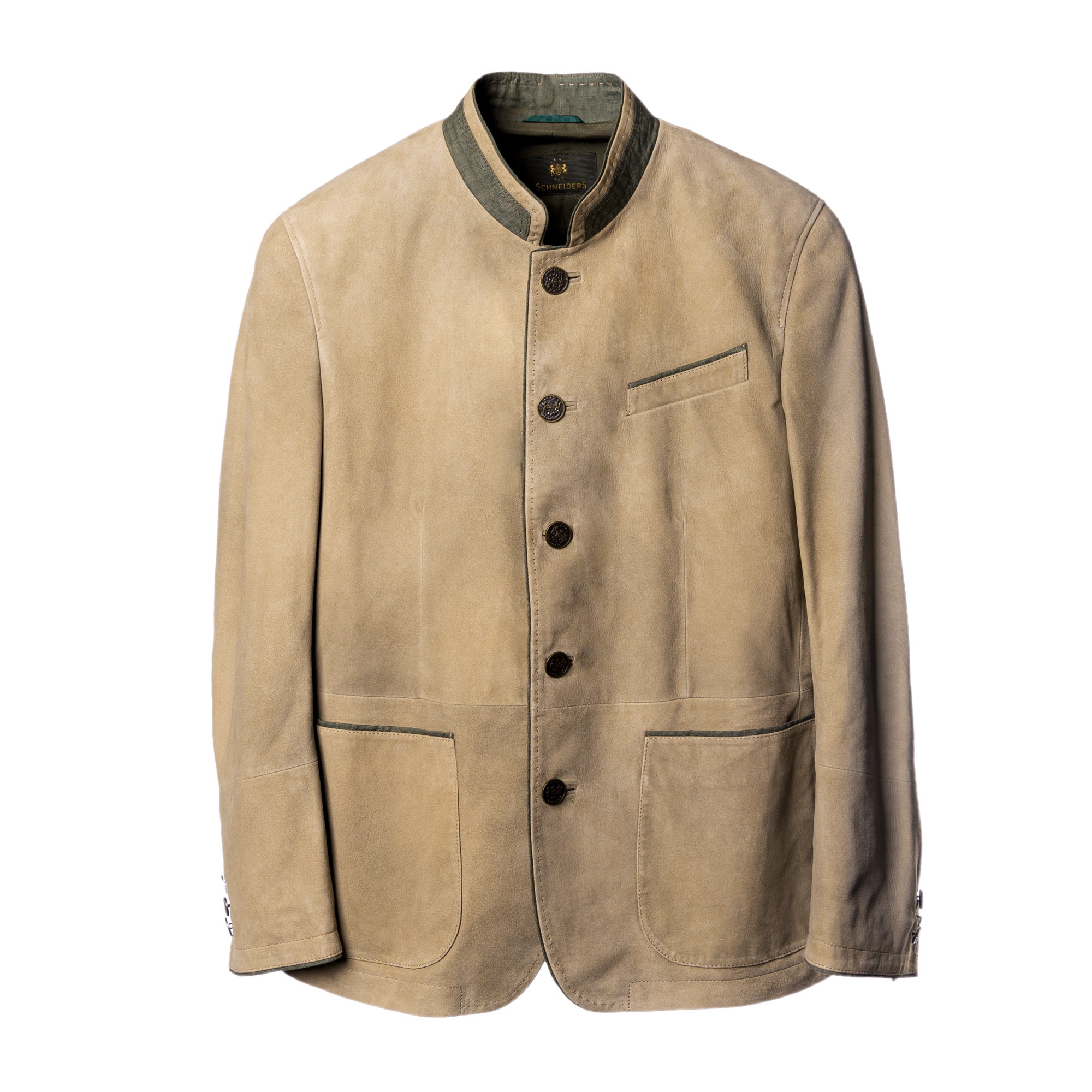 The Outdoor range is beautifully constructed and stylishly cut from aged and distressed fabric to produce an instantly wearable and relaxed garment for outdoor adventure.
Showerproof, with beautiful build quality, these lightweight classics take inspiration from hunting and military lines of the past to create an evocative yet modern style that fits well in active or social settings.
Fine, tightly stitched seams, natural cotton linings to pockets and inside the garments themselves, branded metal buttons, cleverly concealed, smooth running zips; this close attention to detail sets Schneider garments apart.
Fit, finish and fabric combine to create the ideal partner for your pursuit of fur, feather, or fin.
A classic fit, deconstructed jacket in the safari style cut from the finest quality linen. The Caid has a draw cord wait, four patch pockets and fine cotton half-liner. Natural horn buttons, two inner pockets and a button lapel deliver a combination of authenticity and style, under-pinned by Schneider's unparalleled cut and construction.
This jacket sits flatteringly true on the shoulders and the beautifully soft linen makes for an instantly comfortable and easy-wearing jacket for spring to autumn wear.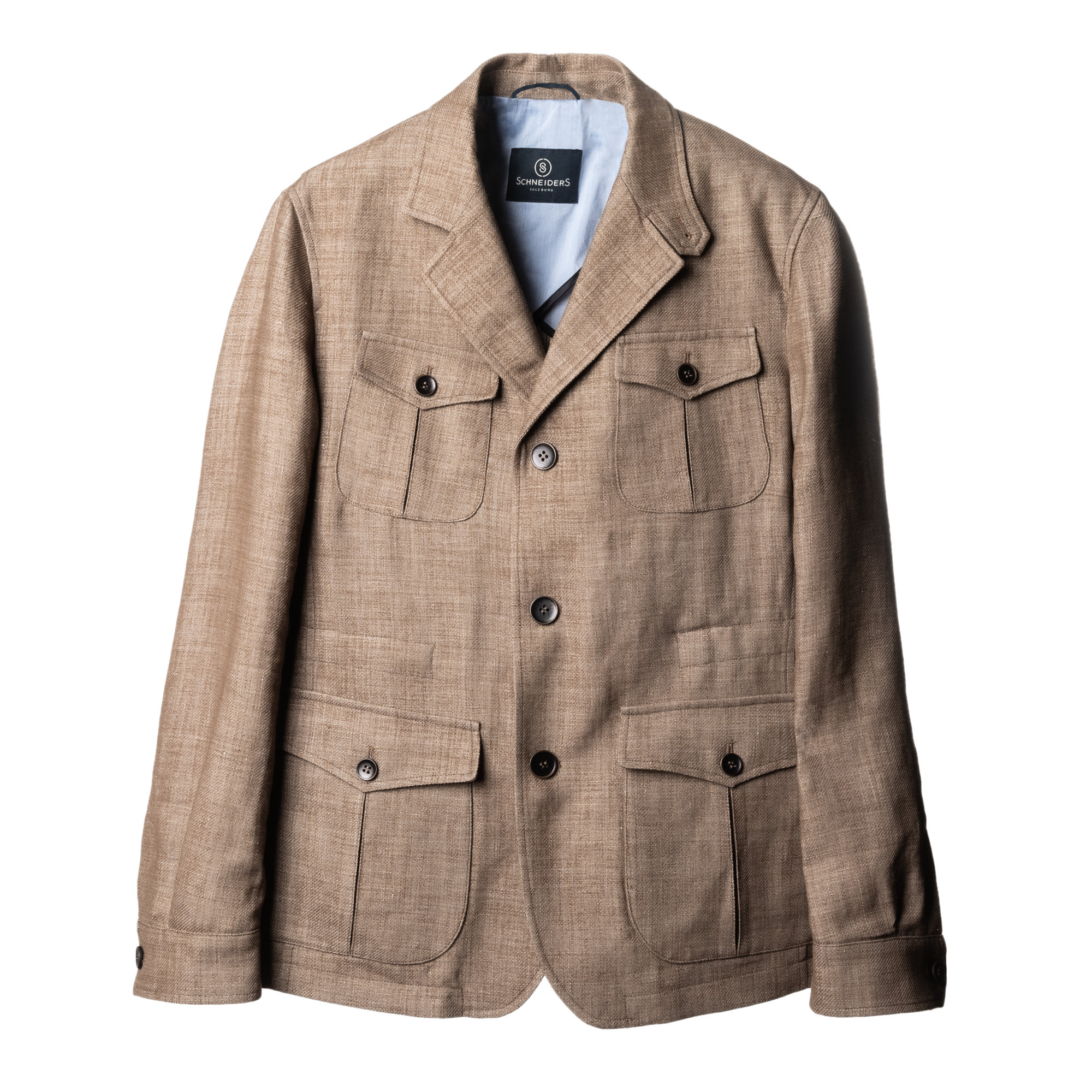 Cut from extremely refined and soft, light linen, the Katja is a beautiful summer suit for every social occasion. The safari inspired, half lined jacket and unlined trousers create a delightfully breezy, easy-wearing, yet unquestionably chic look that flatters and refines at any time of day or night, on every continent.