Clad in a classic safari shirt complete with cartridge loops, epaulettes and rolled-up sleeves, his slouch had is banded with leopard skin. Granger's kit gets more battered and torn by the scene, until he is wearing little more than a button-less waistcoat; all that remains of his, once tailored, long-sleeved shirt.
Granger's clothes, and those of his co-stars, were mostly of light khaki or light grey hue. The black and white images used for publicity made his shirts and hat look almost white.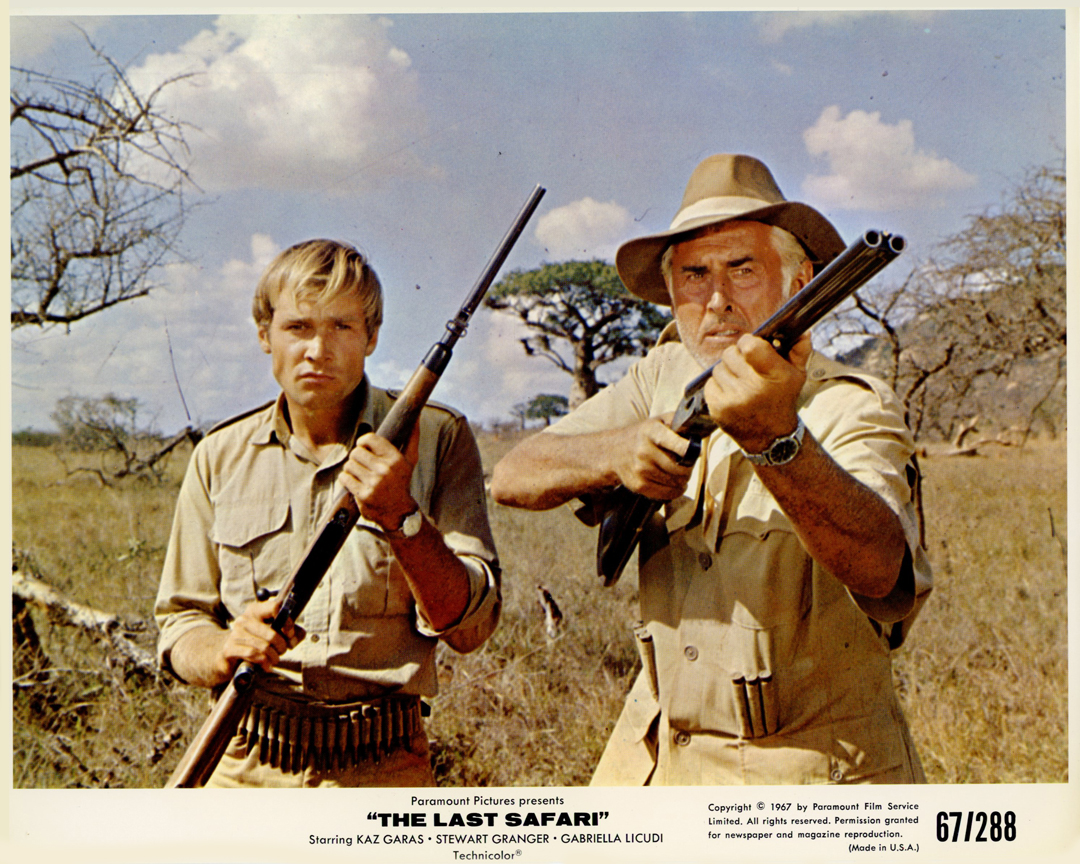 Jump from the 1950s to the 1980s and Out of Africa again got audiences relishing safari style, as modeled by Robert Redford, Meryl Streep and Michael Kitchen. Again, khaki dominates but shades run from off-white to dark olive drab.
So what colours best suit the conditions of an actual safari?
There is the camouflage aspect to consider. When stalking game, whether to shoot or photograph it, not being seen is a crucial part of the plan. Khaki originated when British soldiers dyed their white tropical uniforms with tea, to better blend into the local desert, while operating on the Afghan border with India.
Khaki was soon adopted as a standard colour for service uniforms. Its usefulness was equally applicable to hunting expeditions and much of the early hunter's equipment was either inspired by, or directly taken from, military kit.
To blend in well with the surroundings, take a look at the ground you will be walking. The Okavango Delta is bursting with lush green grasses, straw coloured dry grass and reeds.
Deeper greens are provided by the Mopani scrub of Northern Botswana or Tanzania and their tree trunks are as grey as the hide of an elephant. Add to the actual colours the effect of shadow from a high sun on the tree canopy, the glare of the sun itself on parched rocks or sand and the colour of the ground; which can vary from light sand to deep-red earth.
While the open savannah can appear overwhelmingly white or beige, tinged with various shades of green, the effect of bright sunlight on light cloth can make it stand out like a warning flag.
Many clothing stores offer white or very light safari clothing options. The choice of these for summer has always been popular. The theory is that light colours reflect the sun's rays back, rather than absorbing the heat. Thereby, keeping the wearer cooler.
Experiments by Japanese scientist Toshiaki Ichinose discovered that the surface temperature of a torso clad in a black shirt fabric was 20 degrees warmer than one dressed in a white fabric. White kept the body coolest but next in line were yellow, grey and red. Black was the worst but blue, dark green and light green all scored badly in the keeping-cool league tables.
However, cloth colour is only one factor. Studies have shown that the heat, once absorbed, largely stays in the cloth. If clothing is sufficiently loose, creating a gap between cloth and skin, which allows air to circulate, the body will stay cooler regardless of the colour of the cloth. In fact, many desert dwellers have traditionally worn loose, black robes.
So, it seems heat regulation is not a good enough reason to wear white on safari. The cut of the cloth and its breathability has a lot more influence on how warm a garment feels in the sun.
Some colours stand out in an African bush setting and are best avoided; blue, white, bright yellows, reds and greens. Stick with muted, earthy tones to blend in and give yourself a better chance of seeing more game.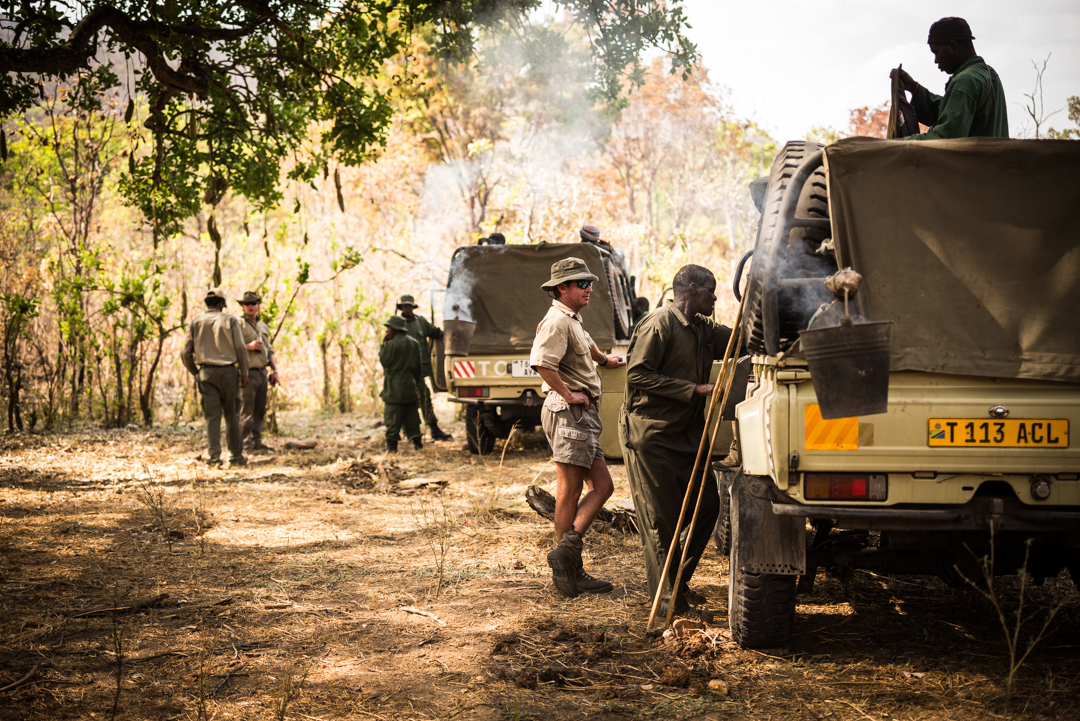 Another factor is practicality. Very light clothing shows the dirt and stains more readily. You will look grubby faster if you start your day in clean, white trousers and shirts. If your clothes are the colour of what will likely stain them, nobody will notice.
Westley Richards safari clothing comes in a beautiful array of earthy tones, from sand and stone at the lighter end of the spectrum to deep greens and browns at the darker. Whatever you choose, you can feel confident that we have put a good deal of thought into choosing them for you.