Considered by many aficionados to be the most elegant of the London sidelocks, they were famously once dismissed by King Edward VII as "bloody beautiful but bloody expensive". Guns too expensive for a King must have some allure to mere commoners and, indeed, they do. However, today, output is limited and accessibility even more so.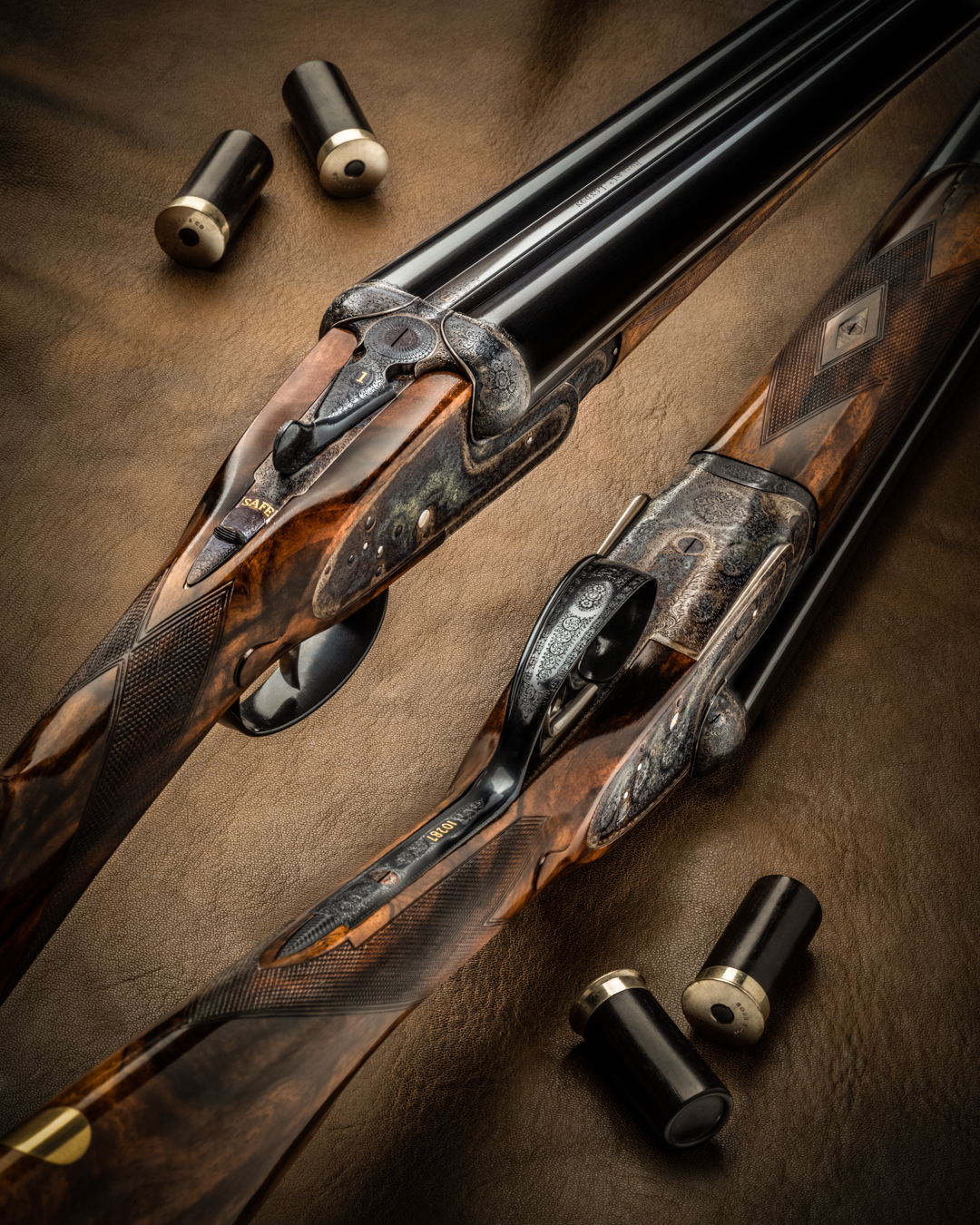 It is then, something of a rare opportunity when a true, original pair of best Boss sidelock ejectors arrives on the market. Cheap they are not; not in broad terms, but when compared to the cost of new, and available without the wait, they deserve the attention of any serious contender for their hand in sporting marriage.
Boss Serial Nos. 10286 & 10287 left the London Proof House in 2008 and were finished a year later with 26" barrels. A later set of 30" barrels were commissioned from the maker and are fully interchangeable.
The well-figured, straight hand stocks measure 15 ¾" from front trigger to centre of butt, with 16" to heel and 16 ¼" to toe. Finished in classic Boss style with drop points and fine chequer, these are modern iterations of the classic sidelock ejector made by the company for over a century.
Very fine rose and scroll engraving is a perfect expression of a classic pattern and fully in-keeping with the model and its history at the heart of early twentieth century English gunmaking.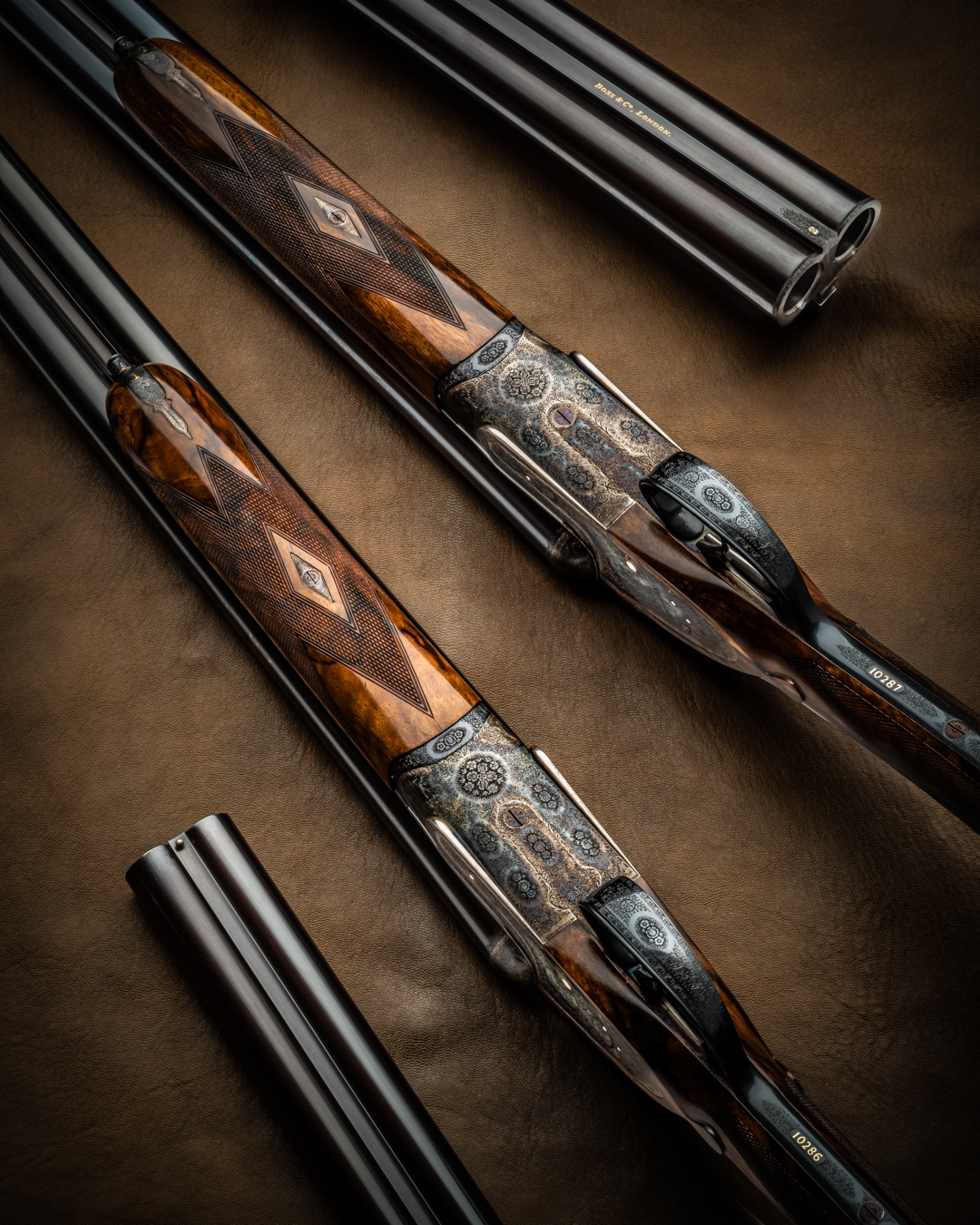 The truth is, that by 1900 the English sidelock ejector game gun had reached its perfect state. For that reason, Boss guns made today differ almost not at all from those made before the Kaiser became persona non grata at his favourite London club and the idyll of Edwardian Britain perished in the fields of northern France.
Very little of what was considered the perfect version of itself survives from that era but the Boss sidelock does.  Although orders in the intervening decades have seen fashions change and some of those reflected in the engraving styles applied to traditional guns, time has taught us that the patterns adopted by Boss and applied by the Sumner workshops at the turn of the century are the ones that most people want today. There is no messing with a good recipe. When it is right, it is best left alone.
All a modern gun-maker can do is to try and match his own skills to those of his forebears and seek to turn out a finished gun of which they would approve.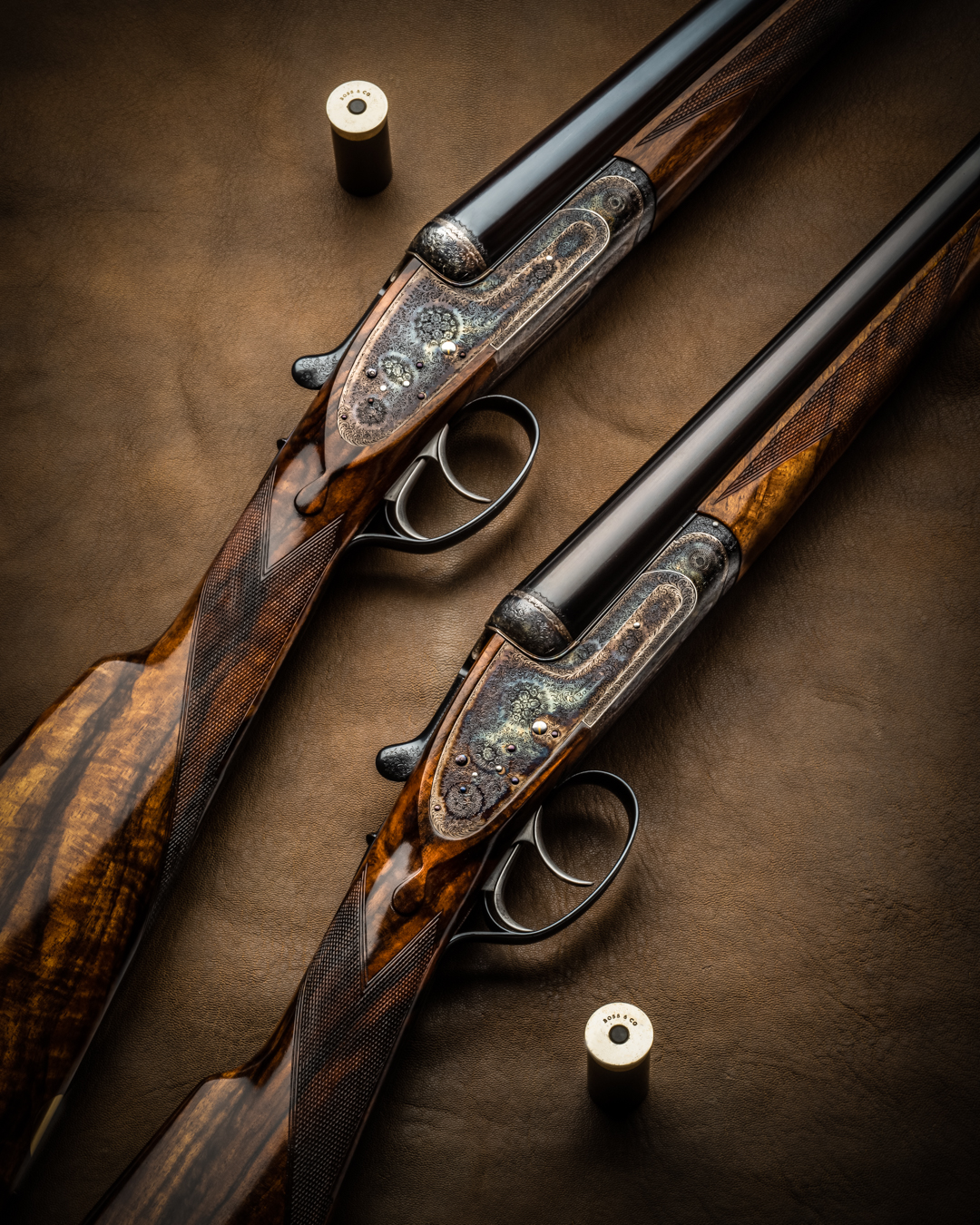 With their original finish still 100% in-tact, these 12-bores are as close to a new pair of Boss side-locks as one is likely to find for sale, ever. The fact that interchangeable 26" and 30" barrels of equal quality, fit and style are supplied as a package underscores that statement. Chokes are interchangeable to suit all eventualities.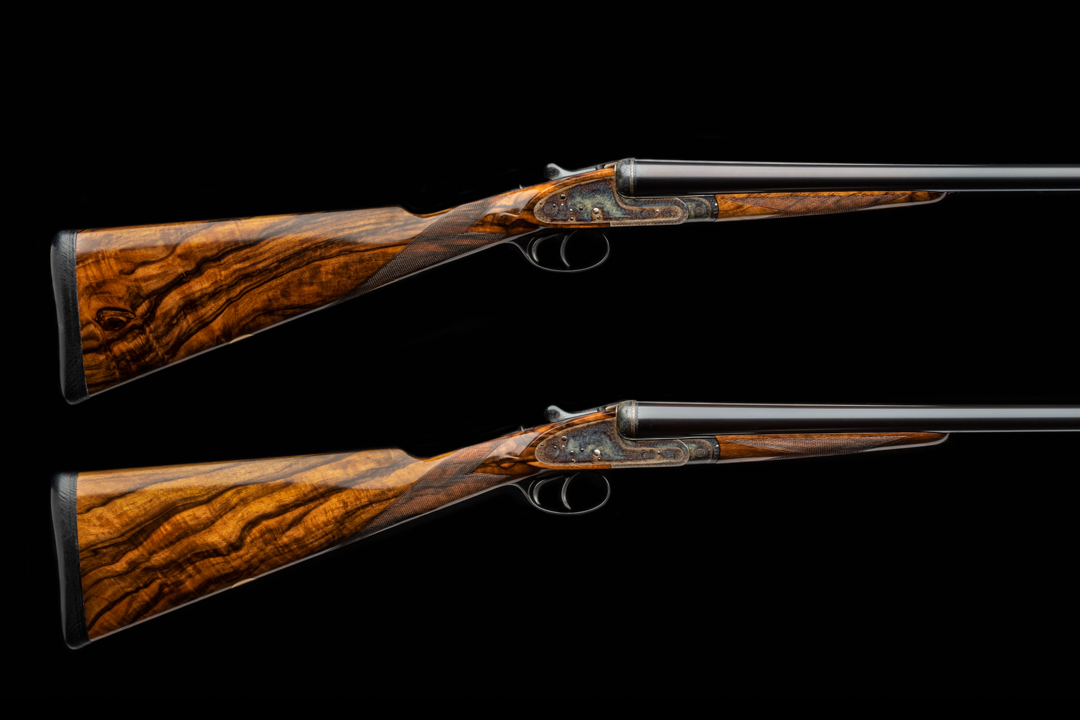 The stocks are finished with half-inch, soft rubber pads, covered in soft-grained leather. The gold ovals remain un-engraved. The actions, with their fine scrolls and rose bouquets, remain fully colour case-hardened and the gold inlay to the serial numbers on the guard straps, the word 'SAFE' and the number of each gun on the top-lever, adds luxurious highlights without detracting from the subtle, classy simplicity of the traditional decorative finish.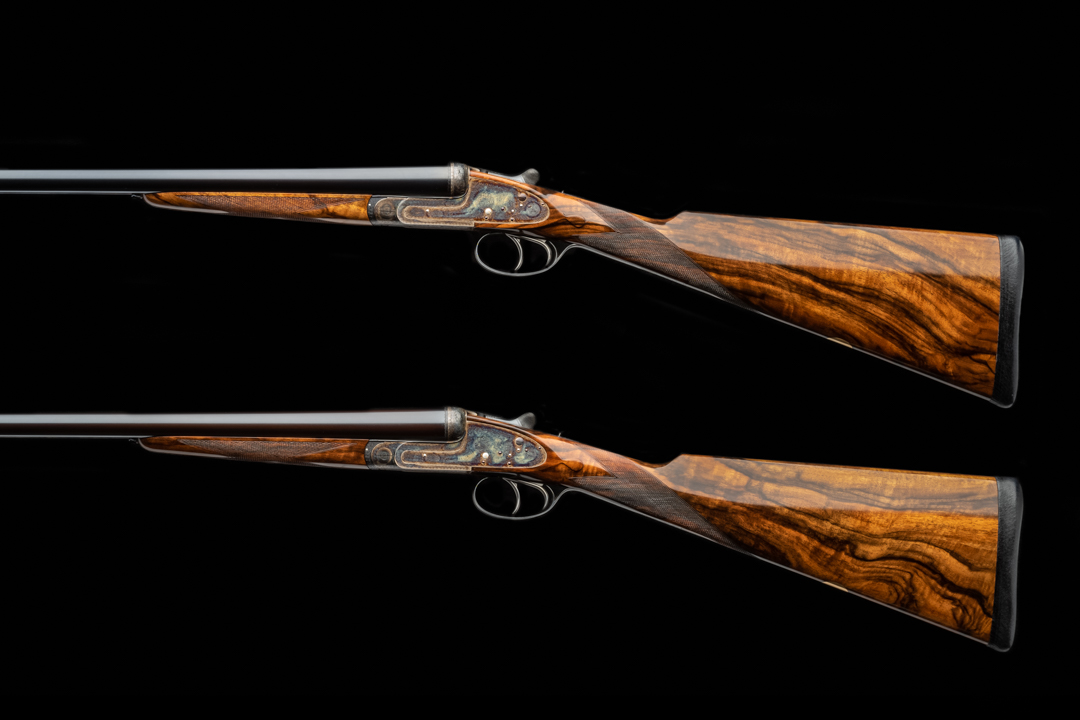 This pair of Boss 12-bore sidelock ejectors is available to buy from Westley Richards today. They might not be here for very long.