Younger sporting tweeds will remain sharp and smart for a few years. As time goes by and the garments get slightly crumpled or frayed around the edges, they get pushed from the first day of the Game Fair to the touchline of the rugby pitch or the shooting line on a drizzly Saturday.
Eventually, they just sit in the boot room waiting for a casual grab on the way out to walk the dog, go to the pub for lunch or roost-shoot some pigeons.
Tweed has been part of British cultural wear since the 1820s. Originating as a practical, sporting 'twill', its visual connotations of sporting life and rugged rural aristocracy, caught the imagination of wider society. The sartorial quirks of men like Sir Walter Scott, who was known for his loudly-checked tweed trousers, began to make an impression on society further south. The Victorians became very 'tweedy'.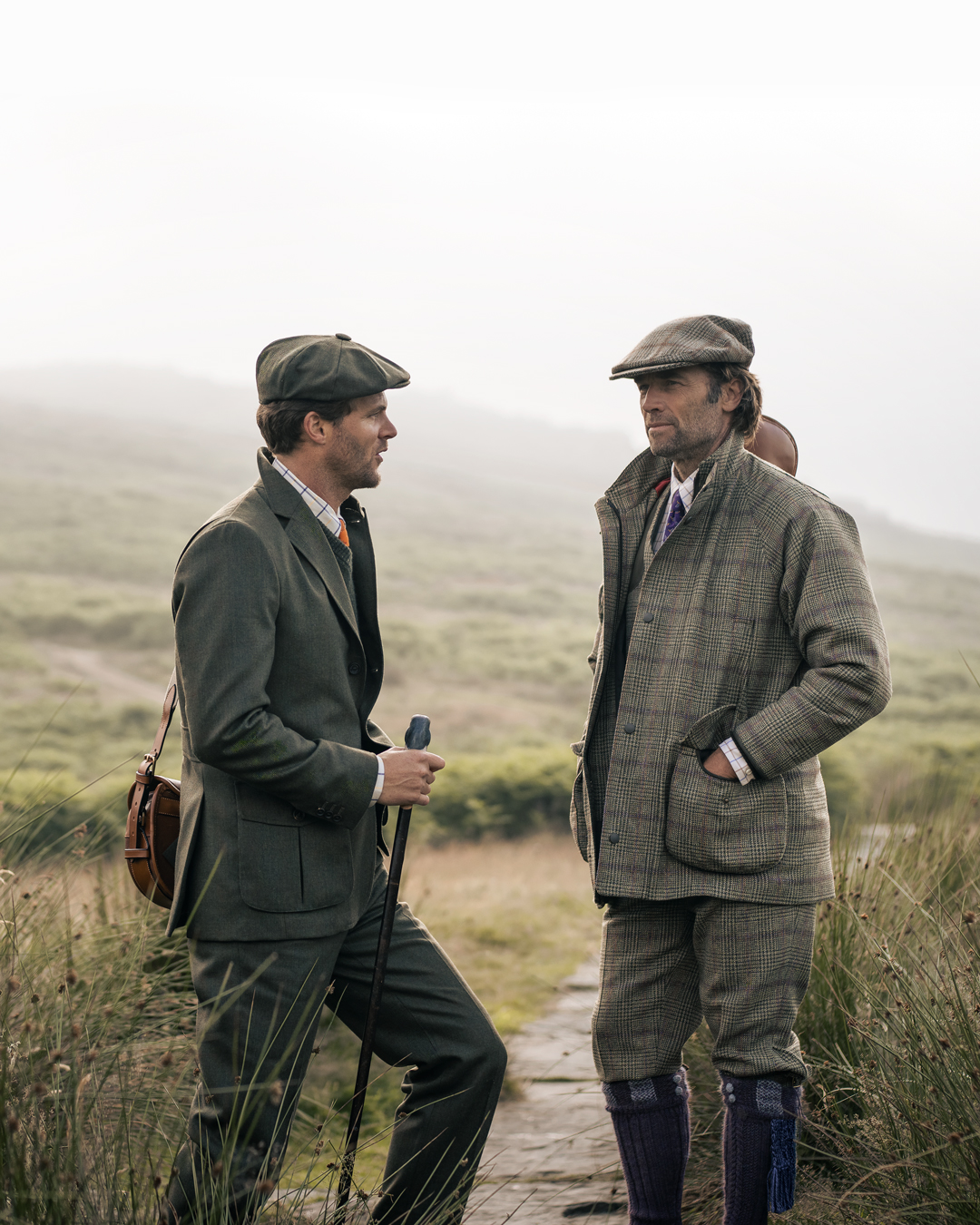 Two hundred years later, no country scene is complete without a bit of tweed.  In fact, in recent years, tweed has enjoyed another strong resurgence and has become an on-trend favourite with those not connected to country sports at all, as well as with more traditional wearers.
As a rule, a new shooting suit every five years is about right, to keep the pecking-order complete and ship-shape. Tweed shooting suits get shuffled from best, smart driven day, to walk and stand week-days, to rough-shooting or crawling around on the hill. They may get distressed, they may start to get miss-matched, as jackets and waistcoats outlast trousers or breeks, but they hardly ever die.
The new Westley Richards tweed collection is aimed directly at the top-of-the-line. Tweed wears brilliantly through the decades and one of its beauties is that quality remains evident throughout the lifetime of the garment. Quality tweed, best tailoring and detailed styling don't fade with the passing of years.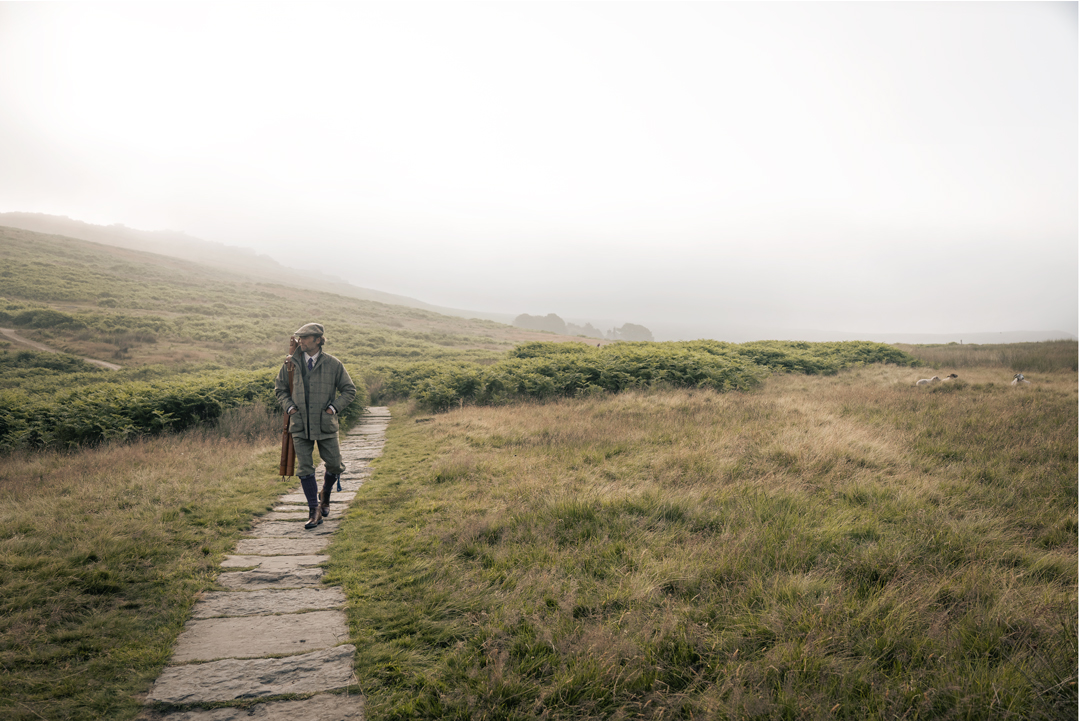 The medium-weight Westley Richards 'House Tweed' has been a staple for several years now and remains an ever-present. It is an easy-wearing 13oz and shows as dark green, with the subtle dark blue and orange threads blending into almost imperceptible background highlights.
The new tweed for 2021 is 'Rannoch', inspired by the M.D's favourite heavyweight (18oz) highland stalking tweeds, with a strong background of dark and sage greens and a flush of heather hues running through. Now, it is presented in a four-piece-set of breeks, shooting coat, gilet and trousers, with a formal shooting jacket to follow later in the year.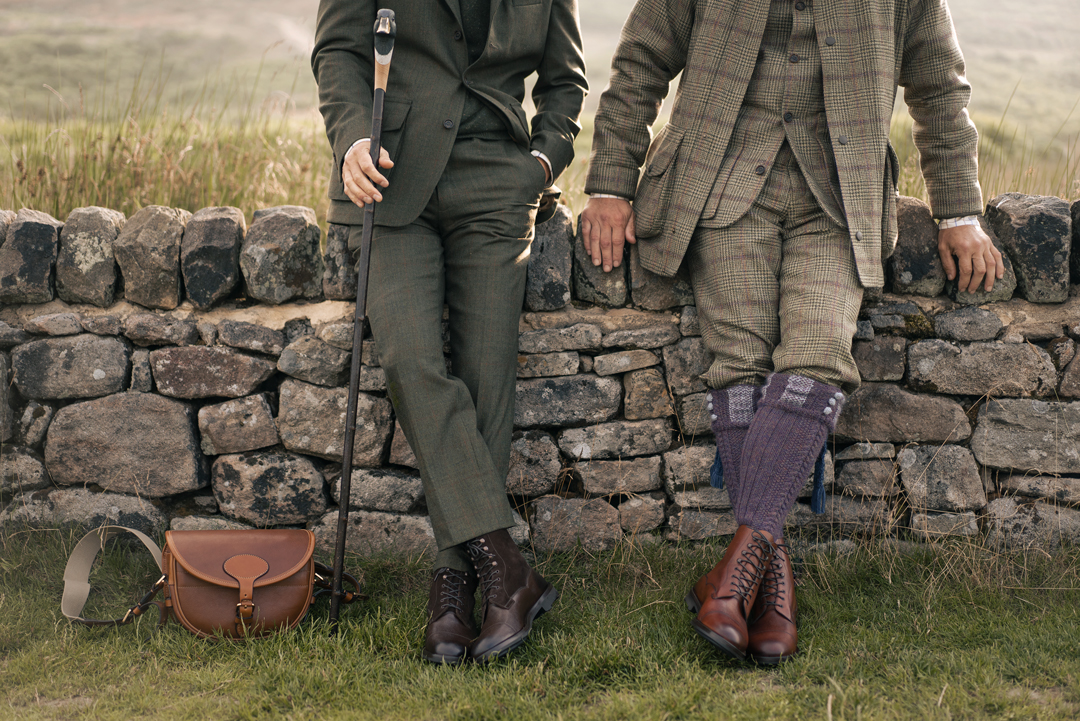 Between them, these 100% wool tweeds from the Lovat Mill cover every eventuality from early season grouse drives, through November pheasant shooting on the best estates to facing a late December afternoon awaiting incoming teal with snow underfoot and a nasty wind-chill factor to hold off.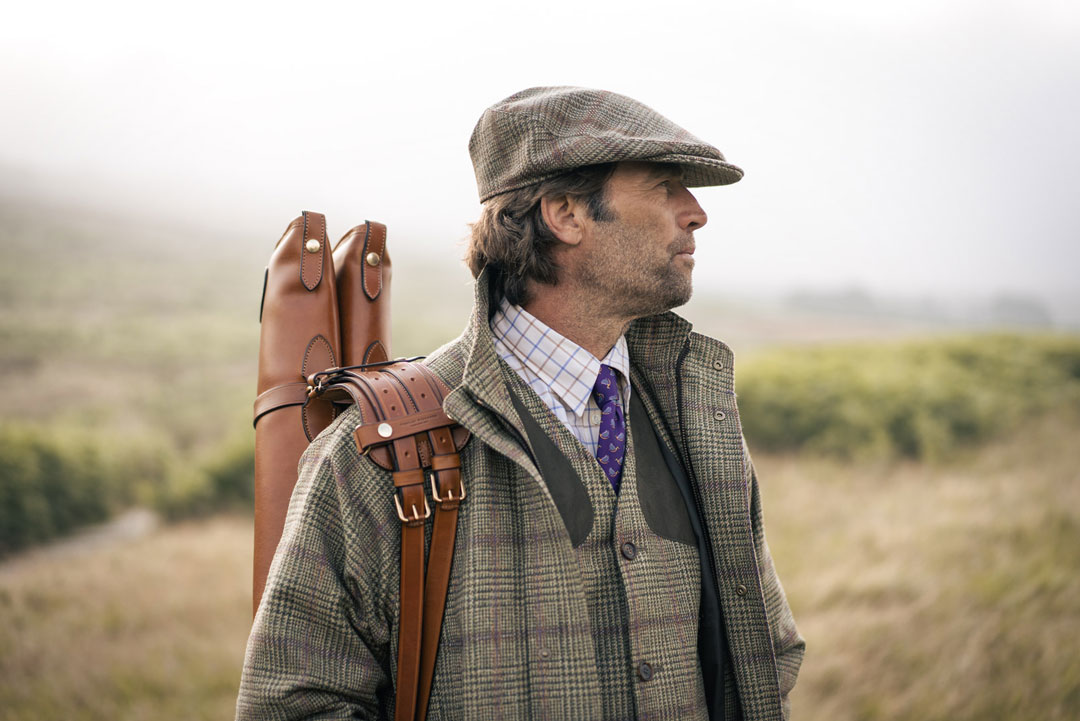 These premium tweeds will become heritage pieces in any sportsman's wardrobe. Fully-lined to ensure comfort in all weather conditions, each garment is hand-made in England by specialists who know tweed tailoring as well as your ghillie knows his patch of hillside.
Westley Richards Rannoch Tweed Collection - Available now. 
Exclusively from Westley Richards.