It is a formula that just works and has done since it was introduced in 1907 to replace the hugely popular .450 N.E, when that was no longer allowed by the British Empire in India and Sudan, for reasons of internal security.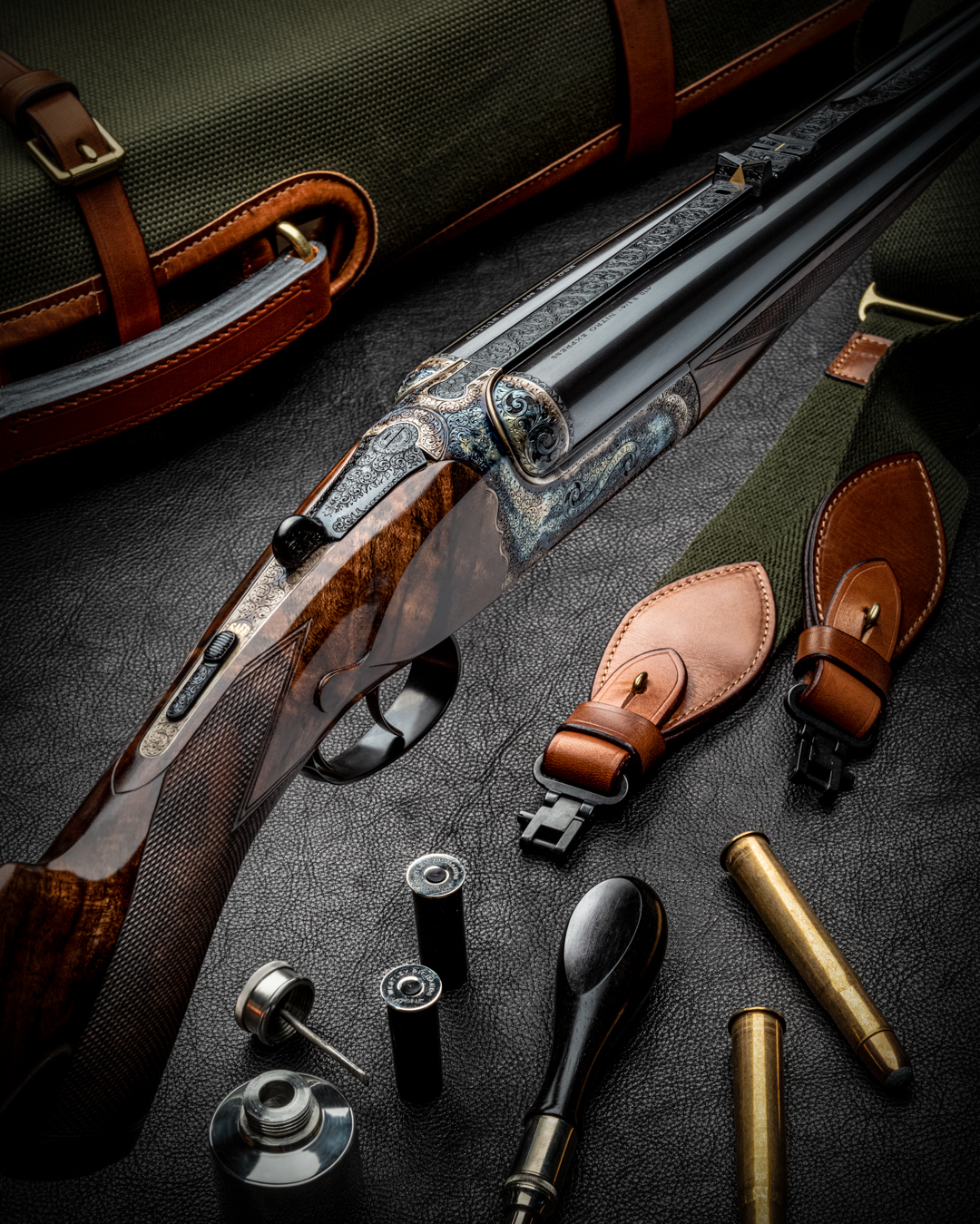 In reality, there is little more than a cigarette paper between the performance figures for the two rounds but the new chambering translated the desirable characteristics of the .450 into an acceptable round which quickly found favour with sportsmen, professional hunters and game rangers alike.
The big, flanged, bottle-necked case, packed with Cordite and gripping a 500 grain bullet, which it would launch at over 2,150 fps is very reassuring. There is nothing walking on four legs in Africa (or anywhere for that matter) that it will not handle with extreme prejudice. Today, modern ammunition options are plentiful.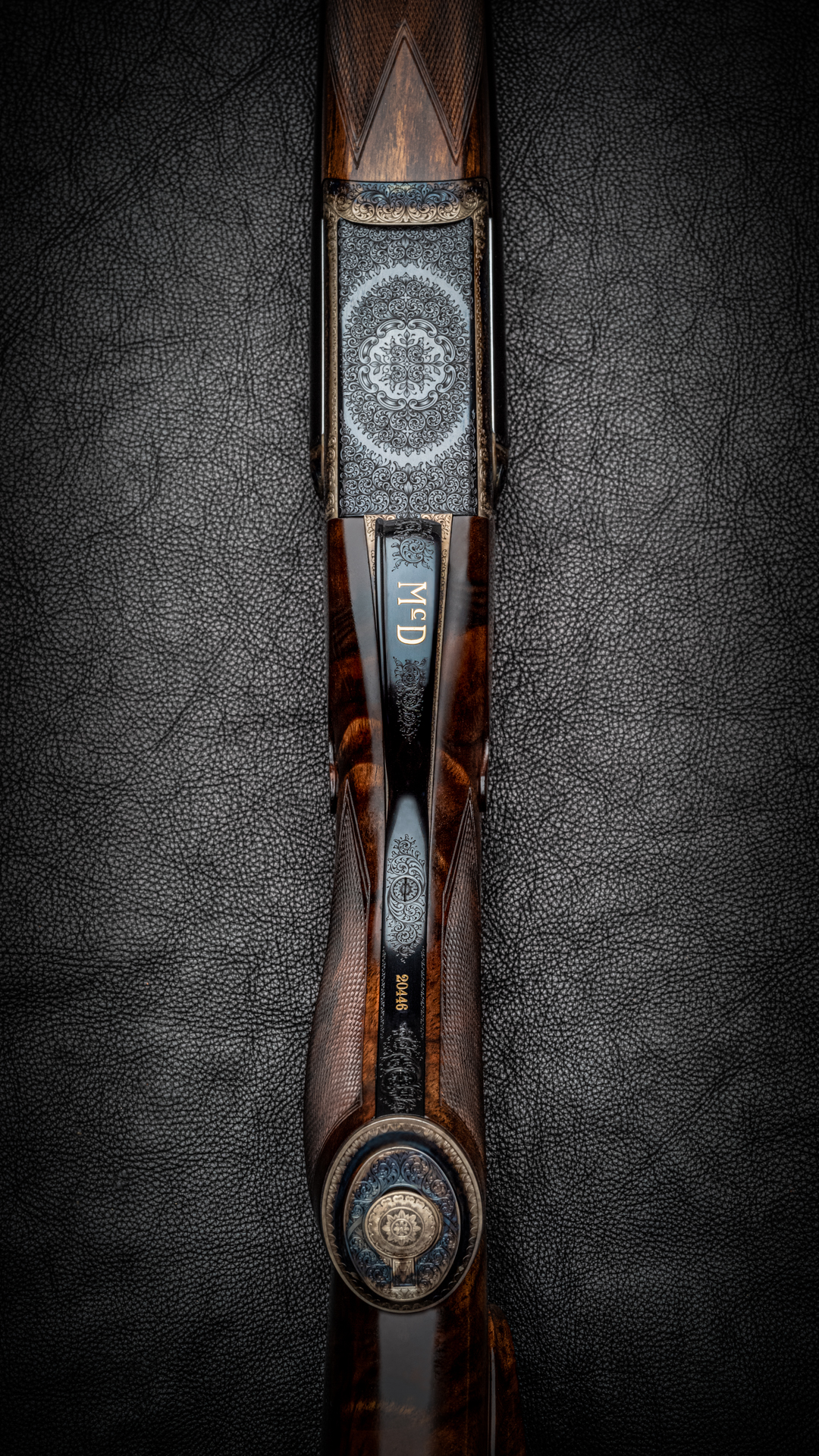 The rifle illustrated is a contemporary version of an old Westley Richards classic. Much of what you see here will be very familiar if you have handled Westley Richards double rifles from the pre-war years.
Some features have become indispensable to the profile of a rifle of this type; the quarter-rib with leaf sights, the pistol-grip stock with steel grip-cap containing a hinged trap, the kidney shaped cheek-piece on the stock, the red Silver's pad at the butt end. So familiar, so reassuring.
The combination of Anson & Deeley action with (Westley Richards' own patent) bolting 'doll's head' and top-lever with the added under-locking security of the Purdey-patent sliding double under-bolt has been a winner since the late 1800s. It has yet to be bettered.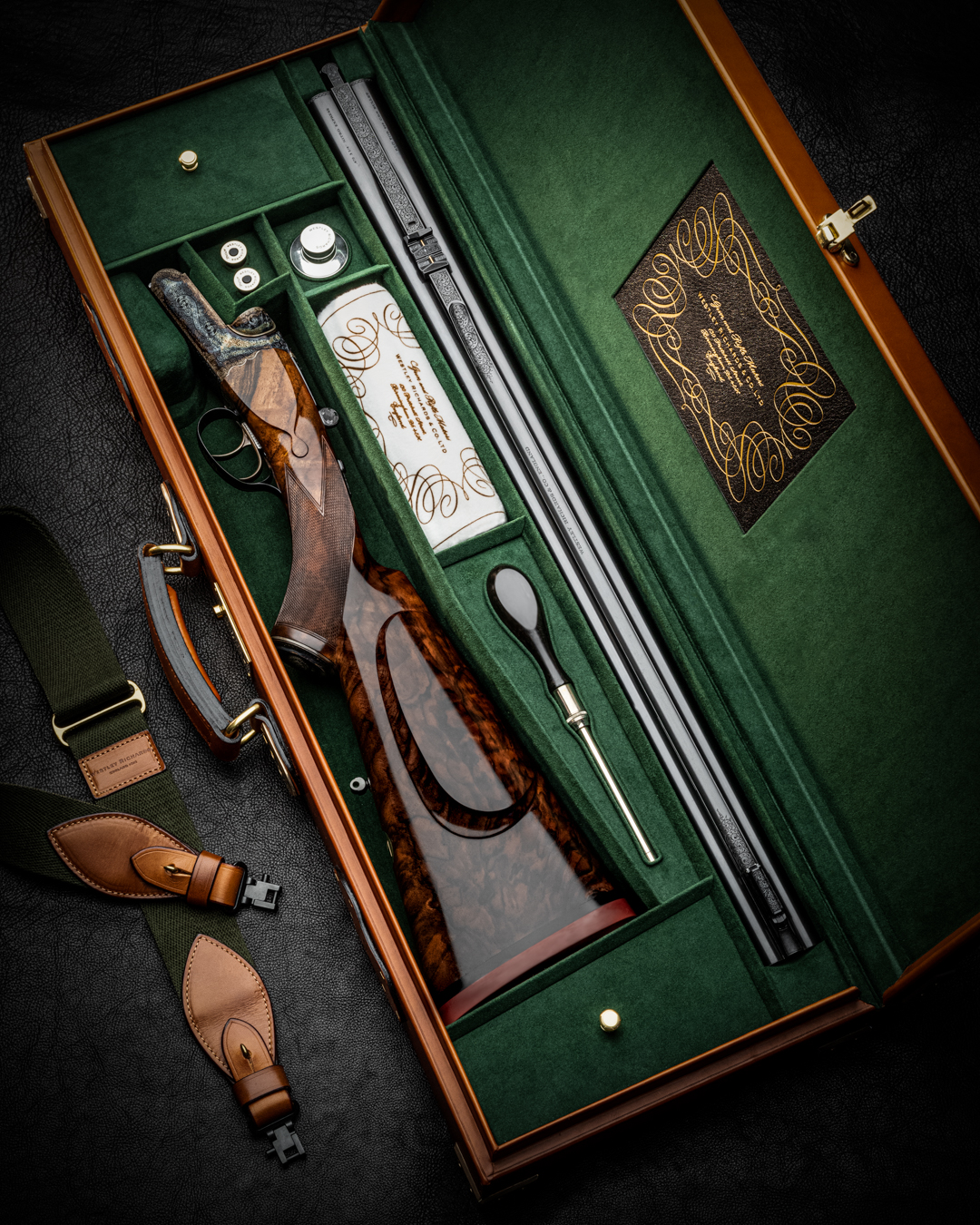 As with all new rifles, the customer can specify the customisation of any part of the build. In this case, he selected a subtle palm-swell in the pistol grip to locate his hand where he feels it best settles. The wood is a deeply marbled dark walnut and the engraving of medium fine scrolls and colour case hardening underscores the heritage feel of the rifle.
Fitted into a custom leather case, made in-house, lined with dark green alcantara, complete with tools and accessories; a Westley Richards canvas sling completes the package.
This is a totally fit for purpose hunting double rifle for a lifetime of hard work in the bush. The attention to detail employed in the  building of these new doubles actually exceeds what was being applied a century ago. Modern customers are very demanding and appreciative of quality in every aspect of the build.
Note the subtle refinement of gold inlay in small, key areas, like the leaf sights, 'SAFE', serial number and initials (on the guard rather than an oval in this case). These lift the look of the rifle and under-score the quality without adding ostentation.
This is a working rifle and an heirloom for a serious sportsman.