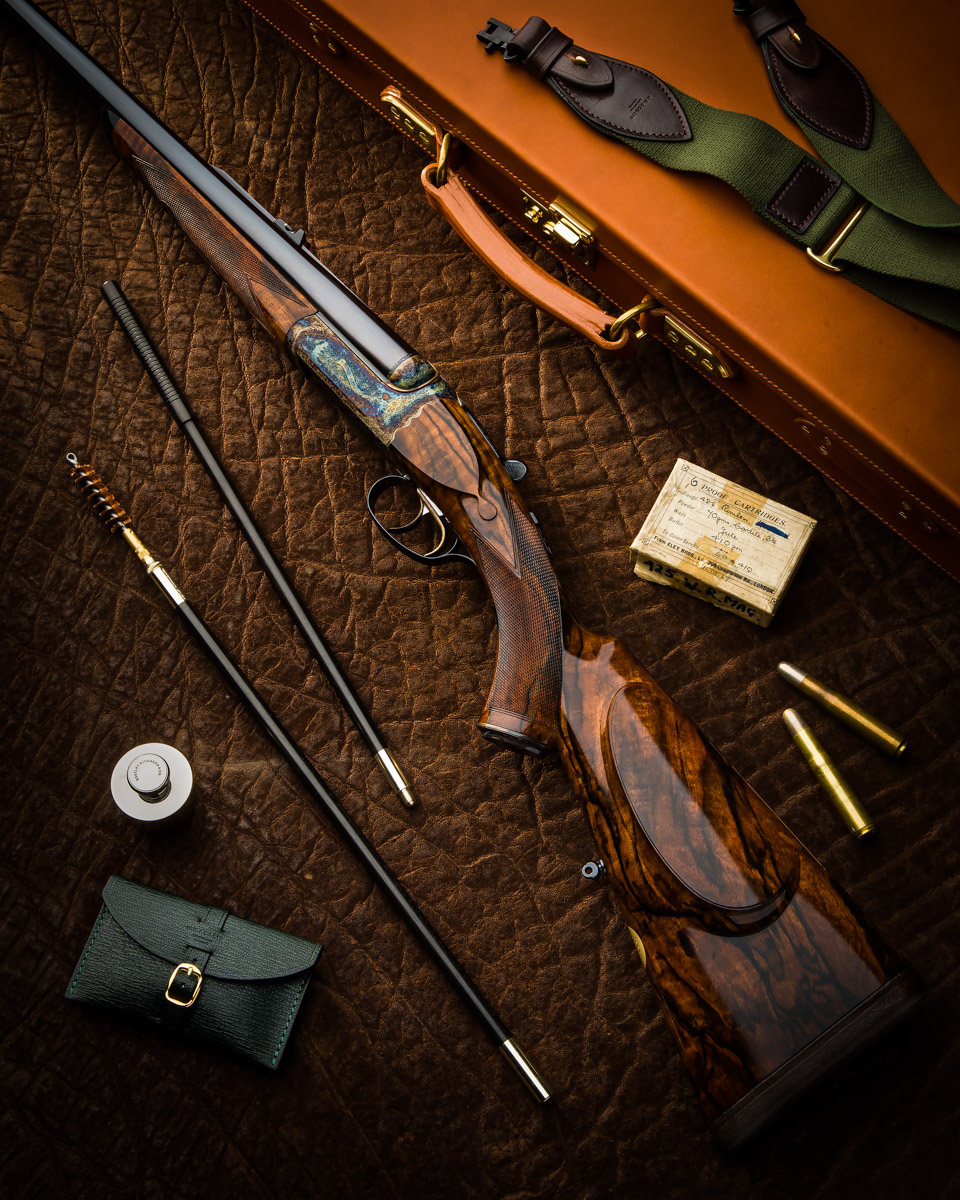 Whilst many things can make the rifle special or unique to the individual owner, one of the very first considerations is the choice of calibre, something that may have taken many months to initially consider, often consulting trusted friends and even more trusted professional hunters!
From Westley Richards own perspective what makes this rifle so interesting is the fact that it is built in our proprietary .425 calibre. Now to those of you unfamiliar with the round, the .425 was introduced in 1909 by Leslie B Taylor former Managing Director of Westley Richards and one of the foremost ballistics experts of his time.
What makes the .425 so special is that it was designed as a short round to fit into a standard length Mauser 1898 action. Longer rounds like the .416 Rigby had to be built into magnum length actions which were of course more expensive to manufacture. Many today would argue that the .425 was the first of the 'short magnums', with its short, fat case there is certainly a strong argument for this title. Firing a 410-grain soft nose or solid bullet the round became a firm favourite of none other than Captain F.C.Selous shortly before his death in World War I.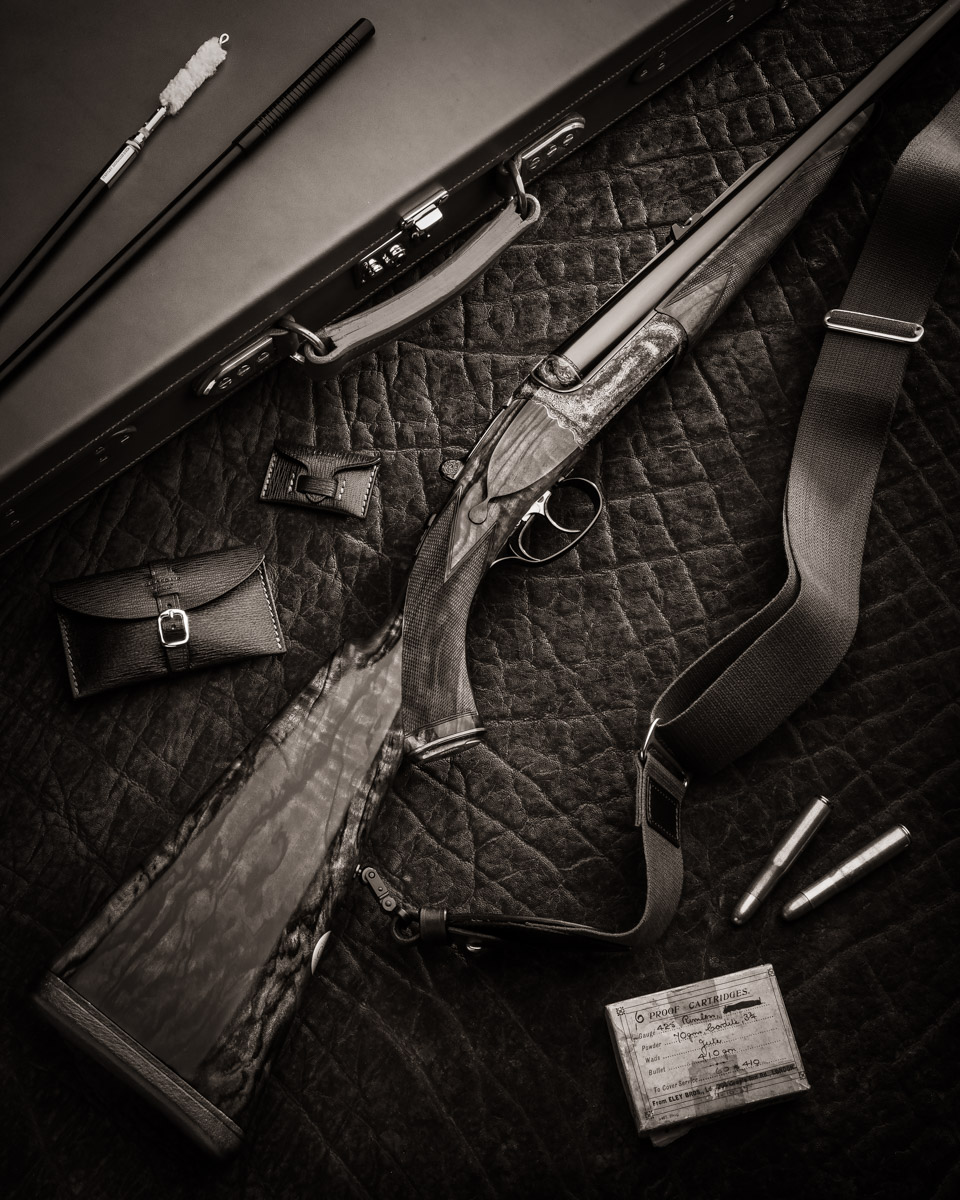 Wonderfully, this rifle is the first to be produced in a double for the best part of 15 years and whilst we have put a couple of modern magazine rifles through the books it really is great to see this double go out. It will without question see use in the field these next few years and if its magazine rifle predecessors are anything to go by then it should be a great success. The calibre is notoriously accurate and pleasant to shoot, making it ideal for all round dangerous game hunting. We wish the new owner much luck and fun with this modern take on a great calibre.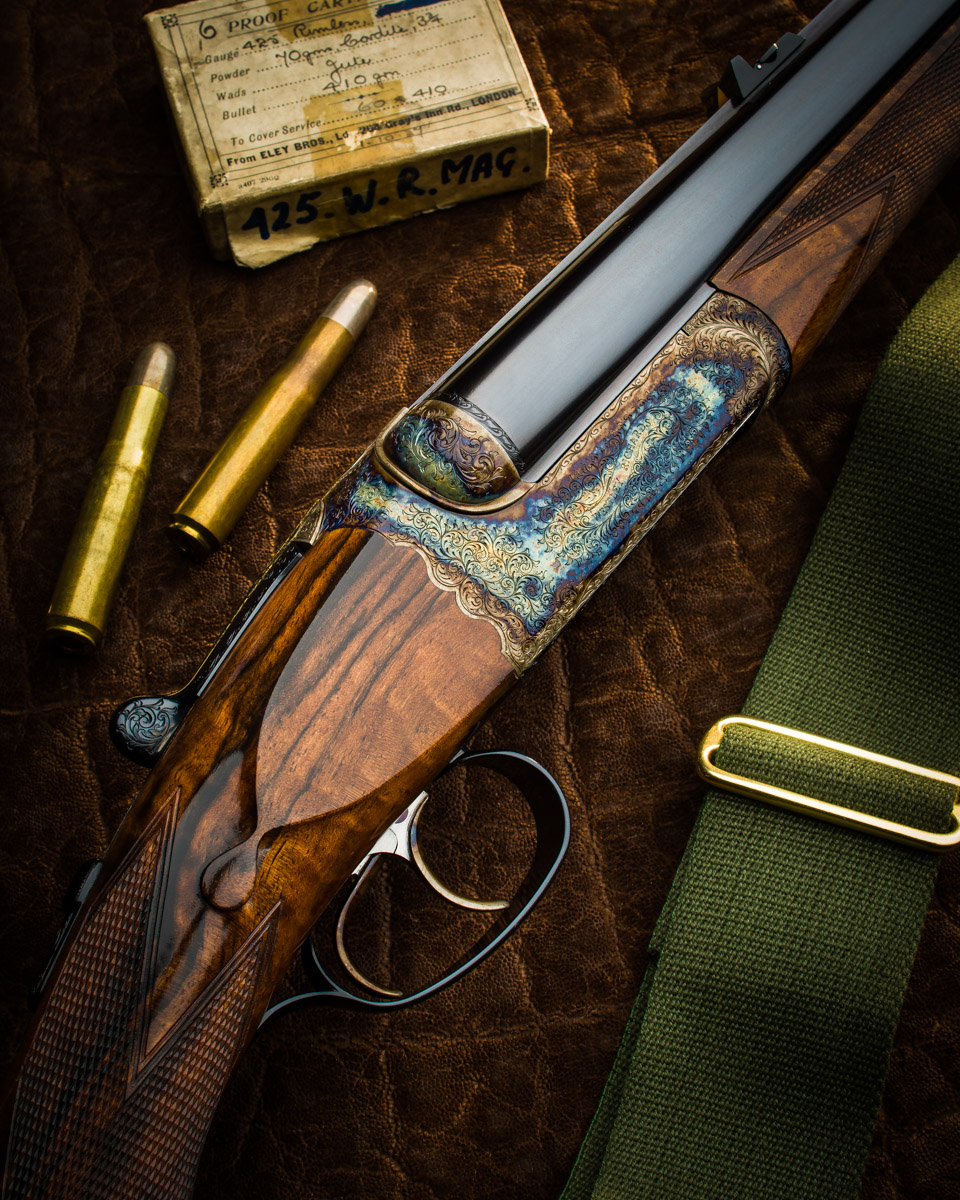 Vintage examples of Westley Richards .425 ammunition sit next to this modern production rifle. The rebated rim of the cartridge is a distinctive feature.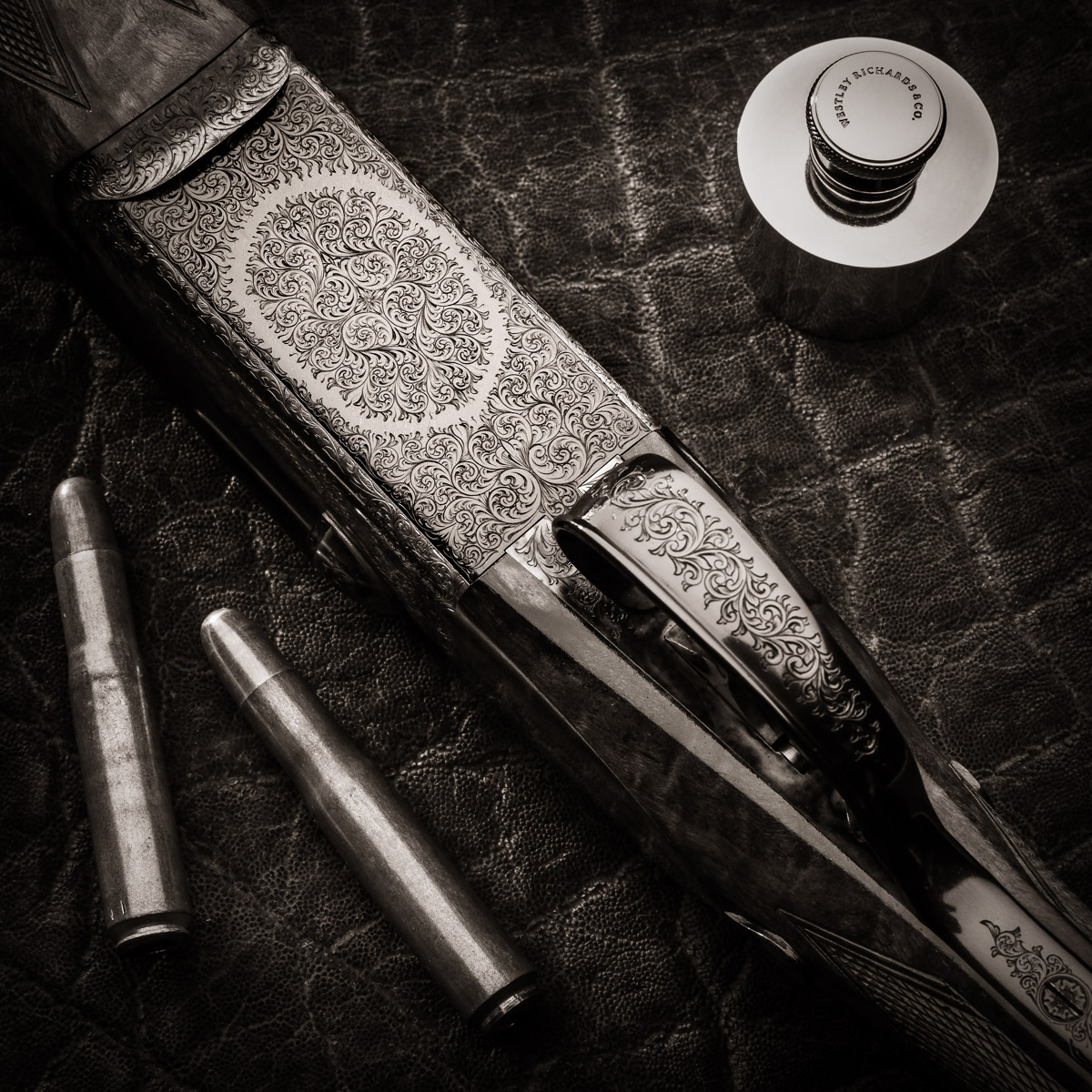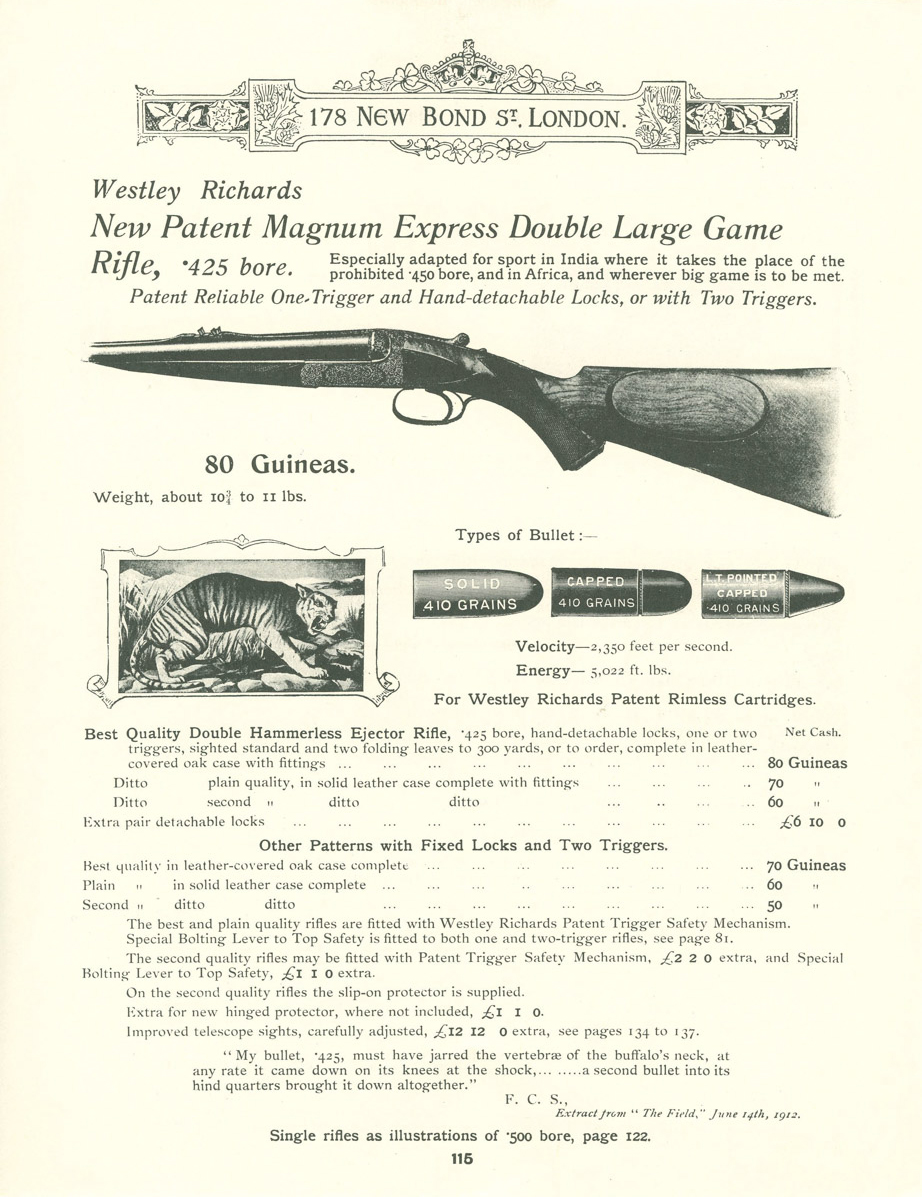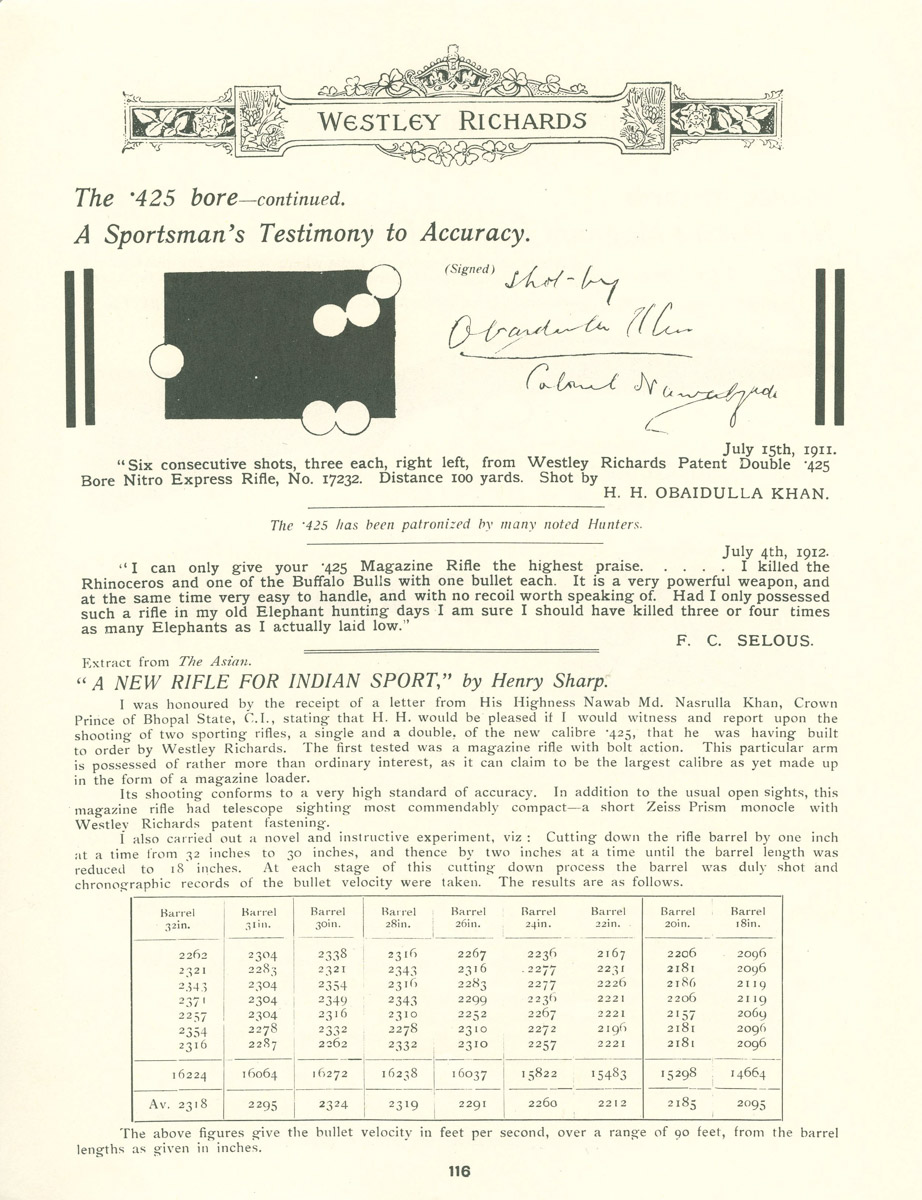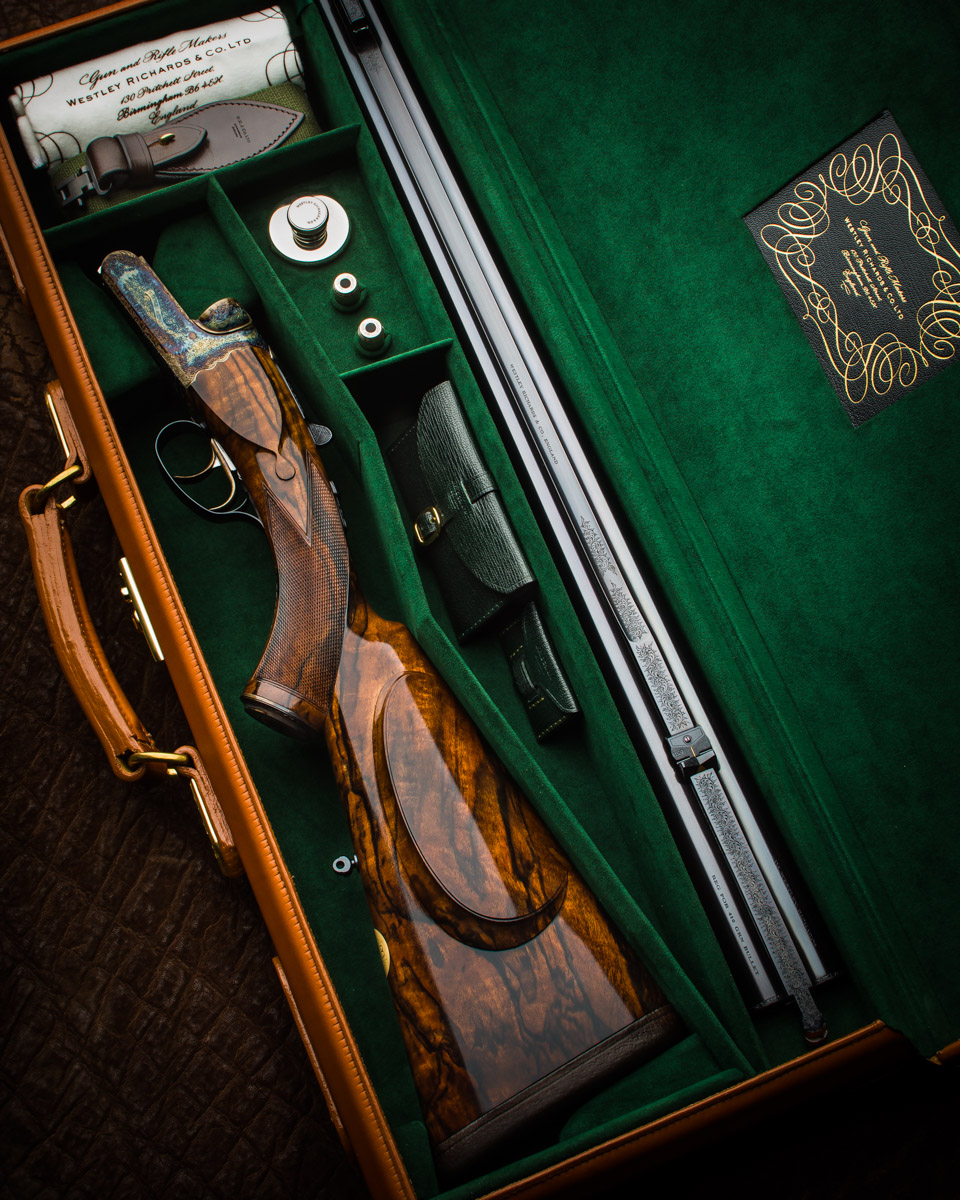 The completed package now ready to leave the Westley Richards factory.