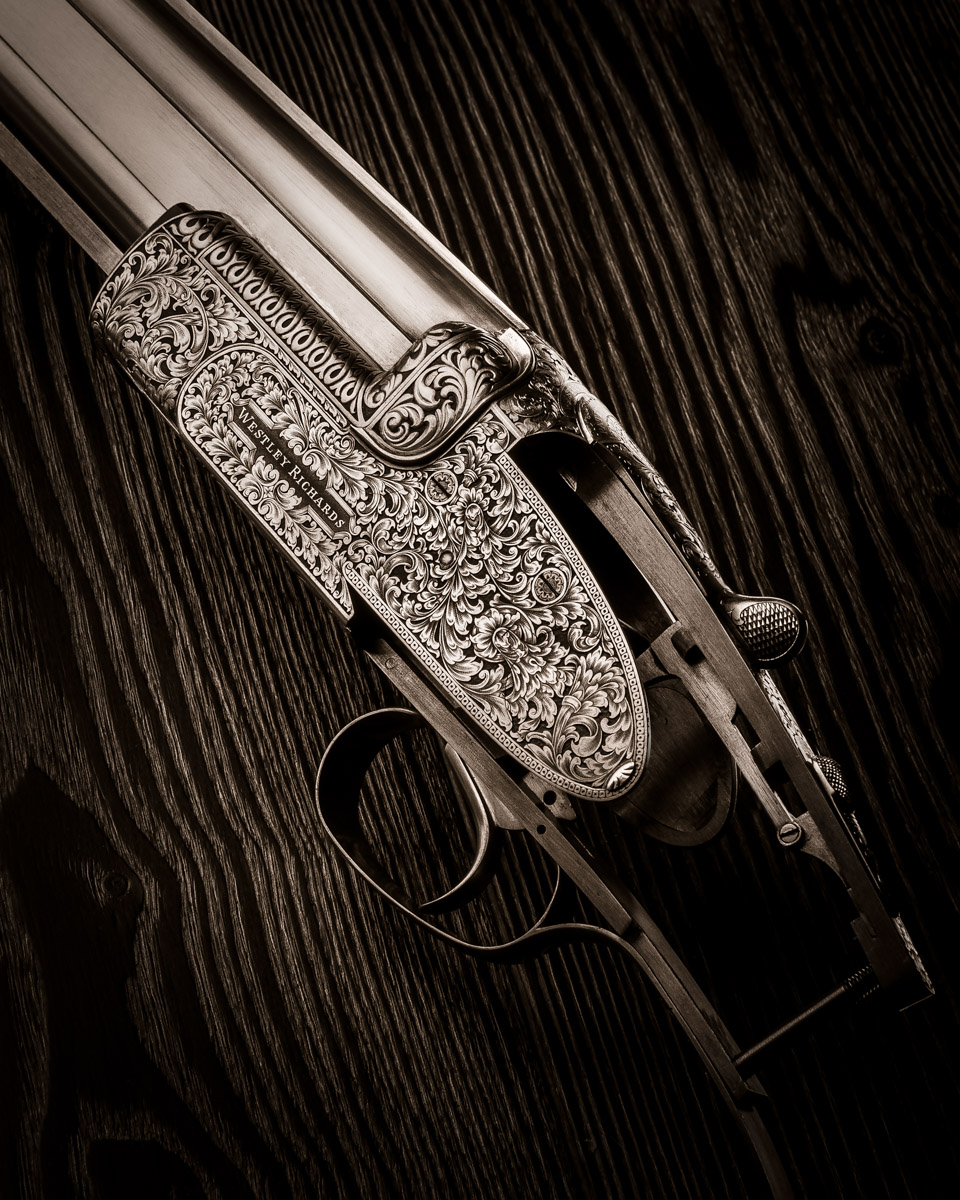 The British over and under shotgun has always been a complex affair and the Ovundo probably pushes the boundary of what technically can be built into an over and under gun whilst remaining faithful to the companies unique patents and designs. The Ovundo is a technical marvel (perhaps anomaly?!!!) and in the sleek lines of a 20g it is contrary to popular belief a very elegant gun.
This particular gun has a modern take on an elaborate scroll design that was first seen on a Maharaja Ovundo rifle that resides here at the factory. The fences have been carved in a suitable scroll design which carries forward onto the barrel breech ends before turning into an almost Celtic design along the barrel bar. Interestingly with vintage Ovundo's there seems to be a lot of variation in the engraving pattern from gun to gun, certainly more so than the house scroll droplock sides by sides that the company built during the same period. So it goes that all the Ovundos built in the modern era have varied in engraving design, so carrying on the tradition of individuality.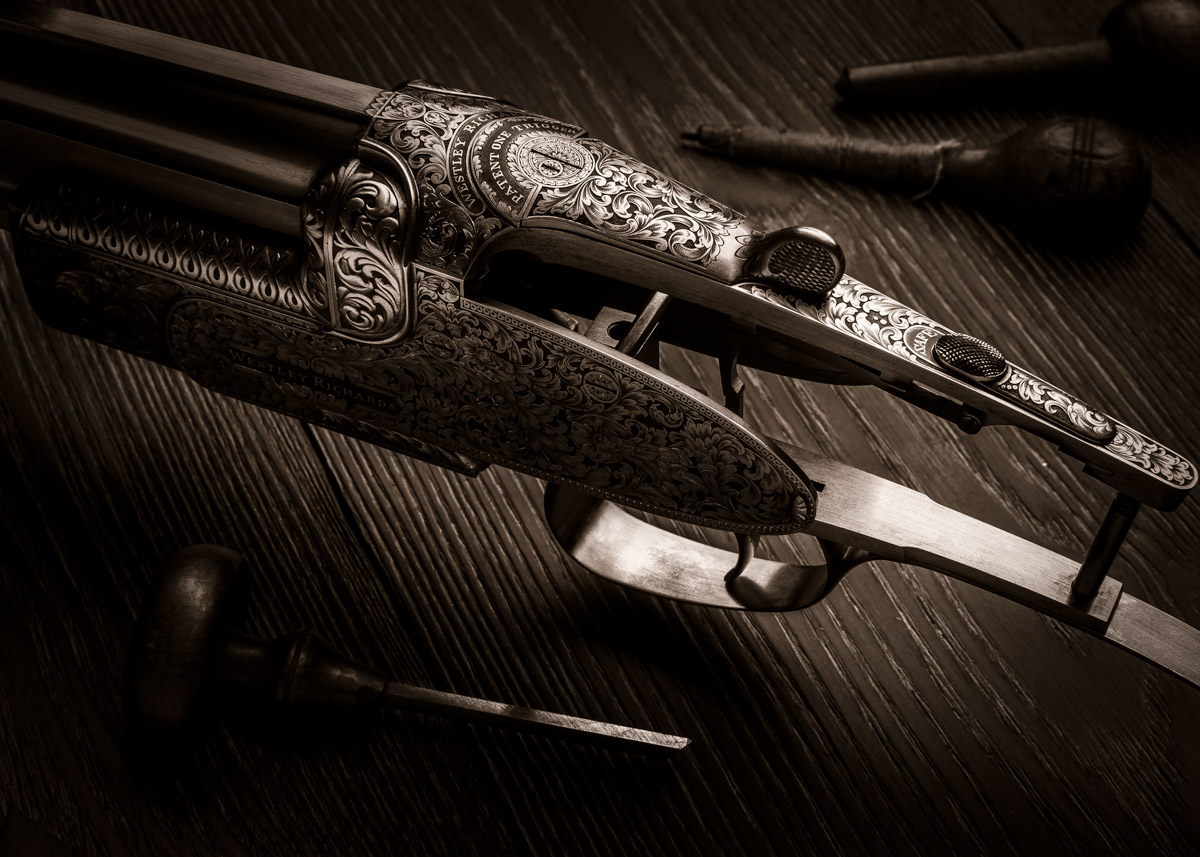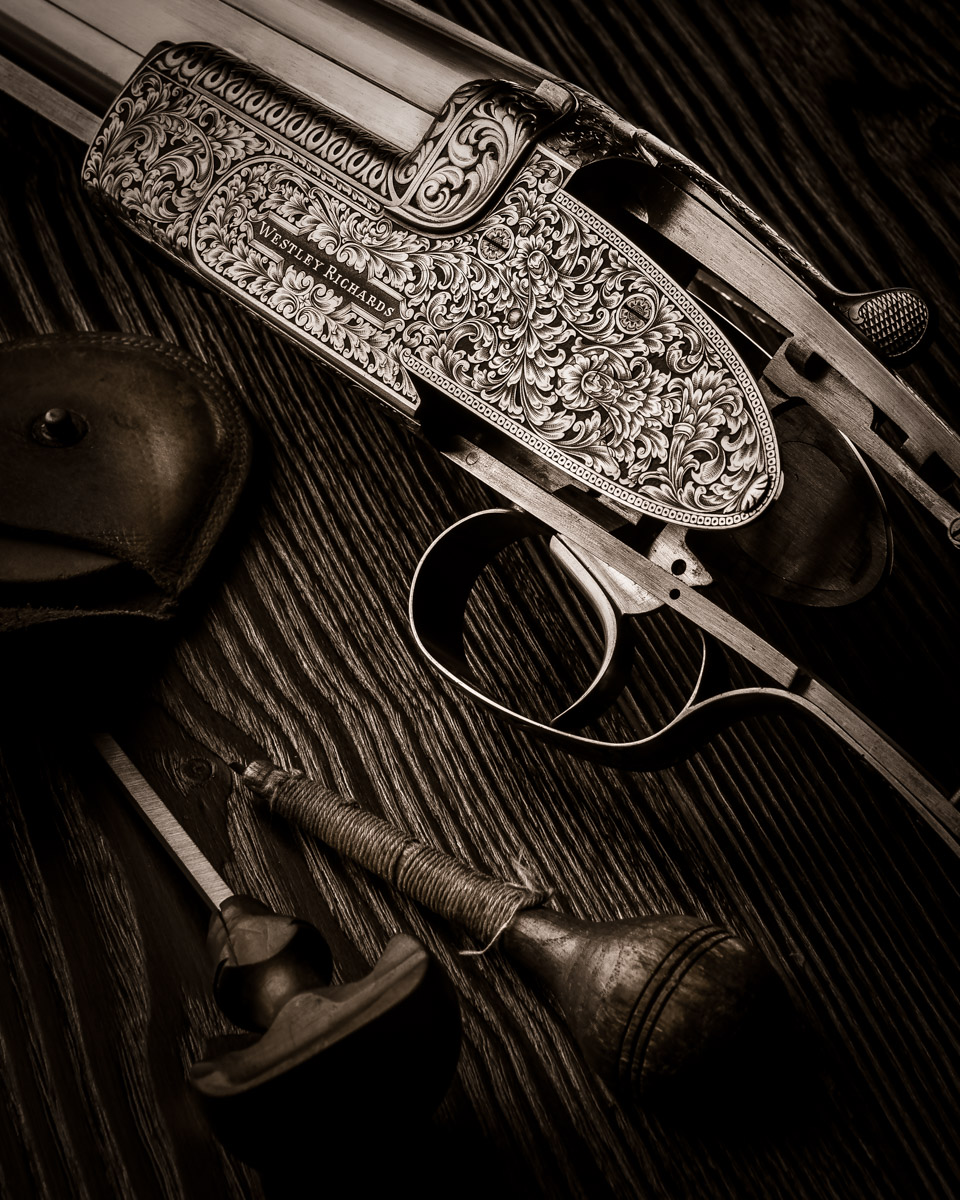 Carved fences and bars is a feature of all the modern Ovundo.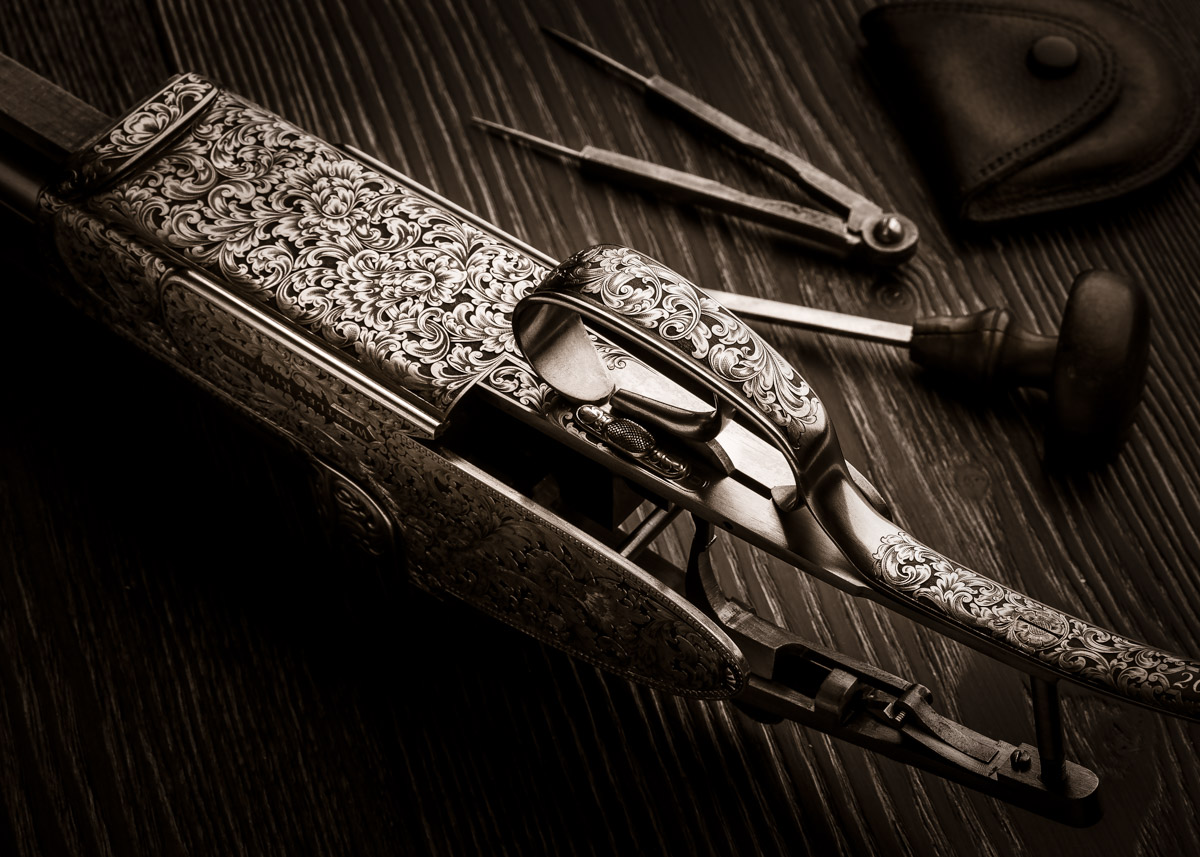 The elaborate scroll design carries well across the hinged cover plate and trigger guard.