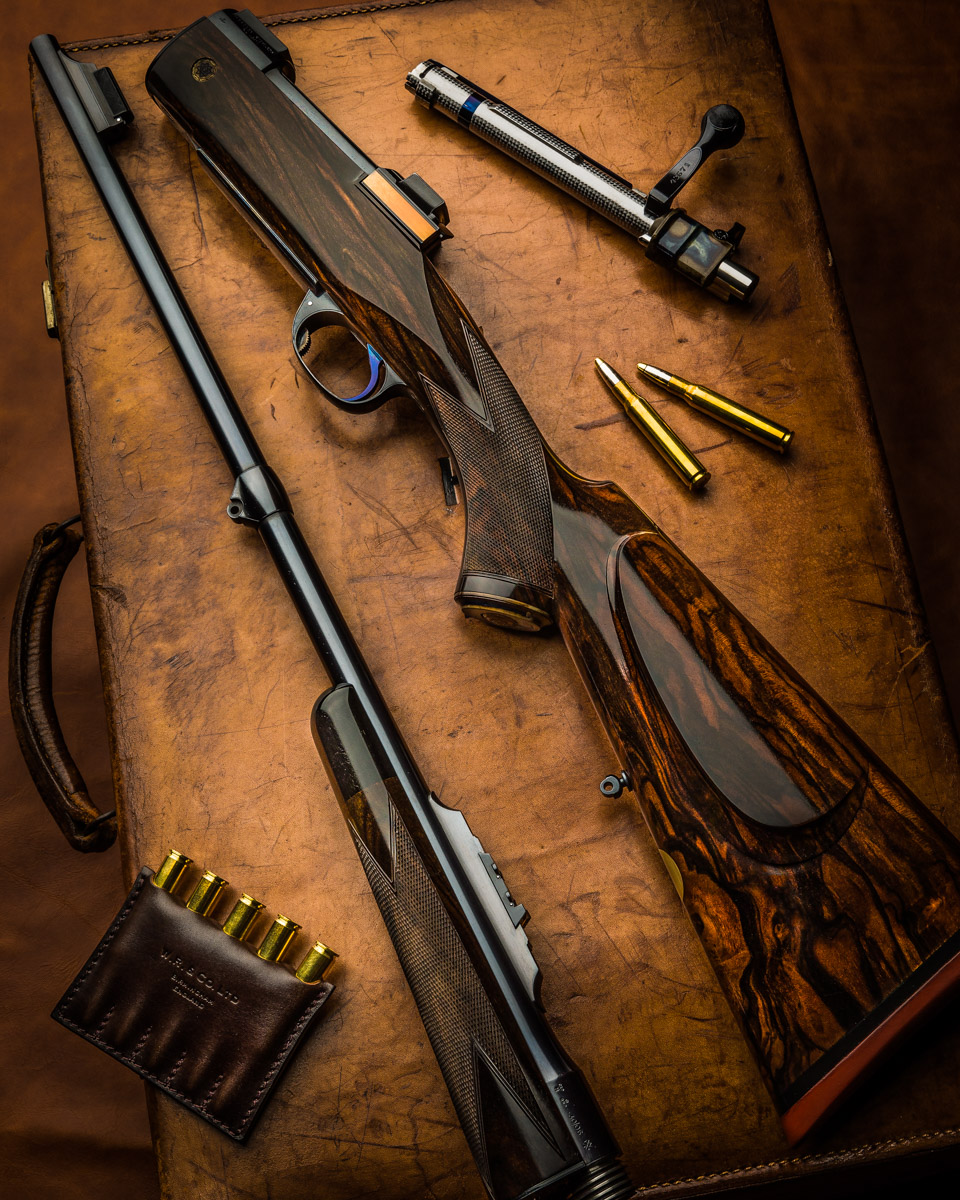 Our own example is built in take down format and the rifle speaks of elegant simplicity with each detail executed to the highest standard. We have always said that some of the least embellished of our guns and rifles have the most to say, as so little can be hidden under the disguise of the engraving. Beautiful wood and sharp clean lines are the order of the day.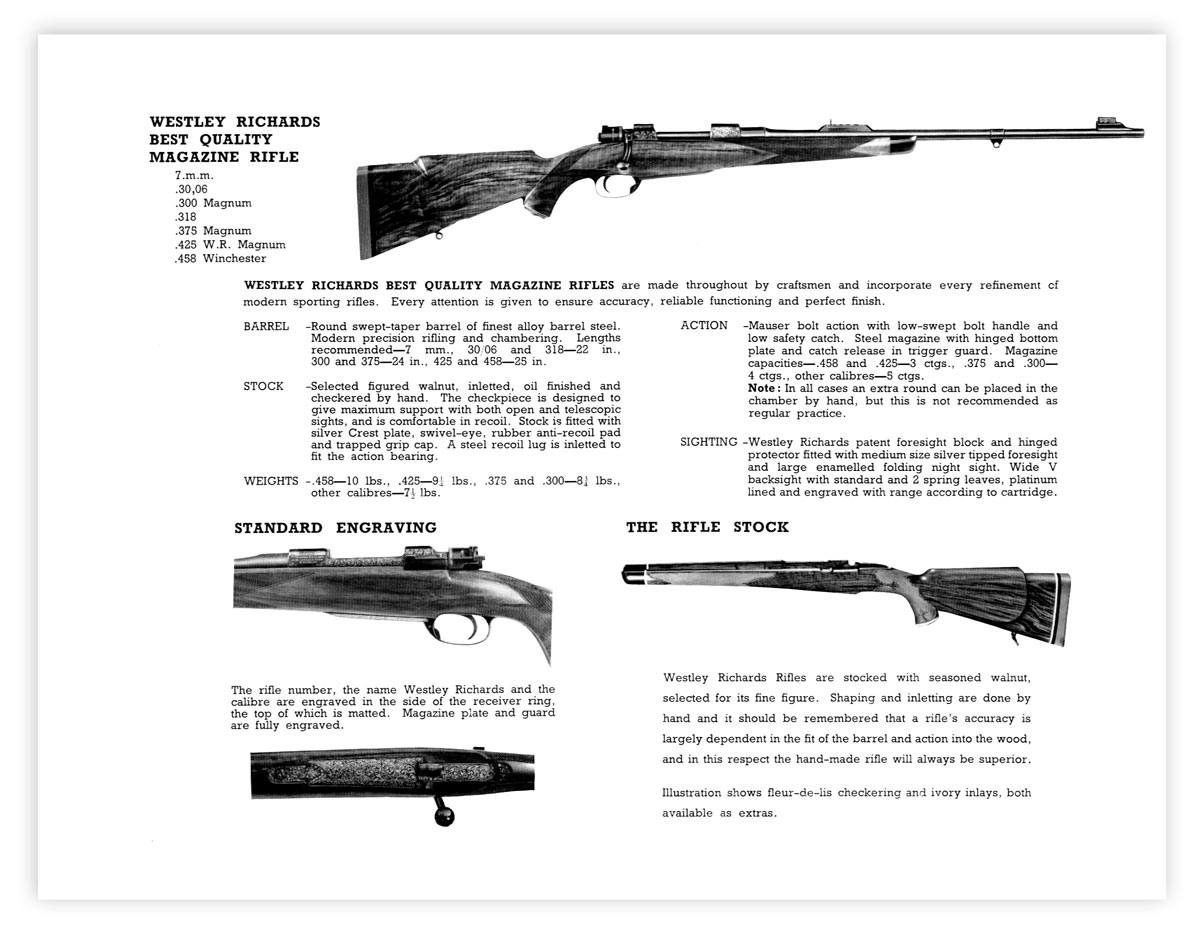 A post war brochure detailing the best quality magazine rifles being built by Westley Richards. The .30-06 features as one of the calibres and suggests a move towards the American market for new guns and rifles.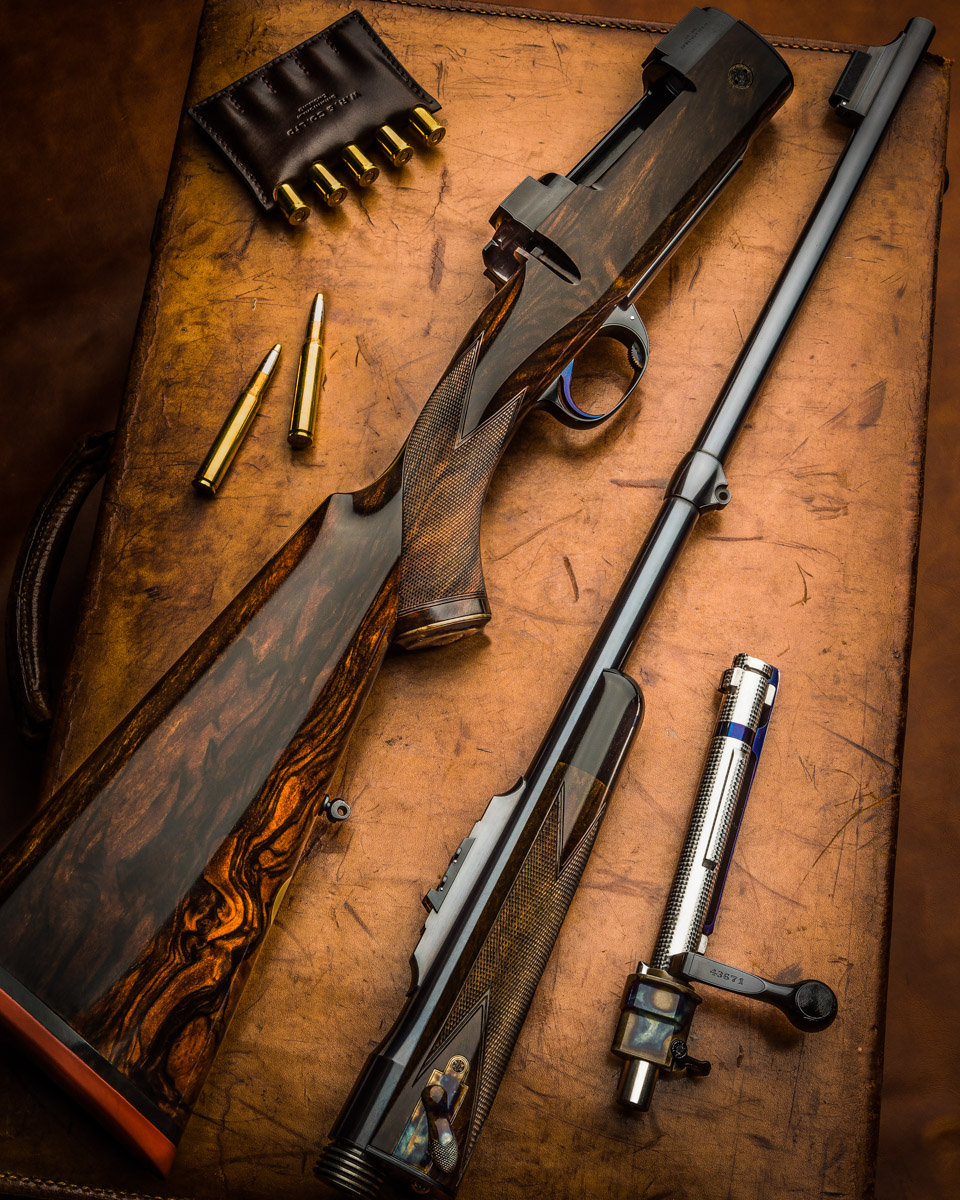 Elements of case colour hardening and light bluing add to the overall elegance of the rifle.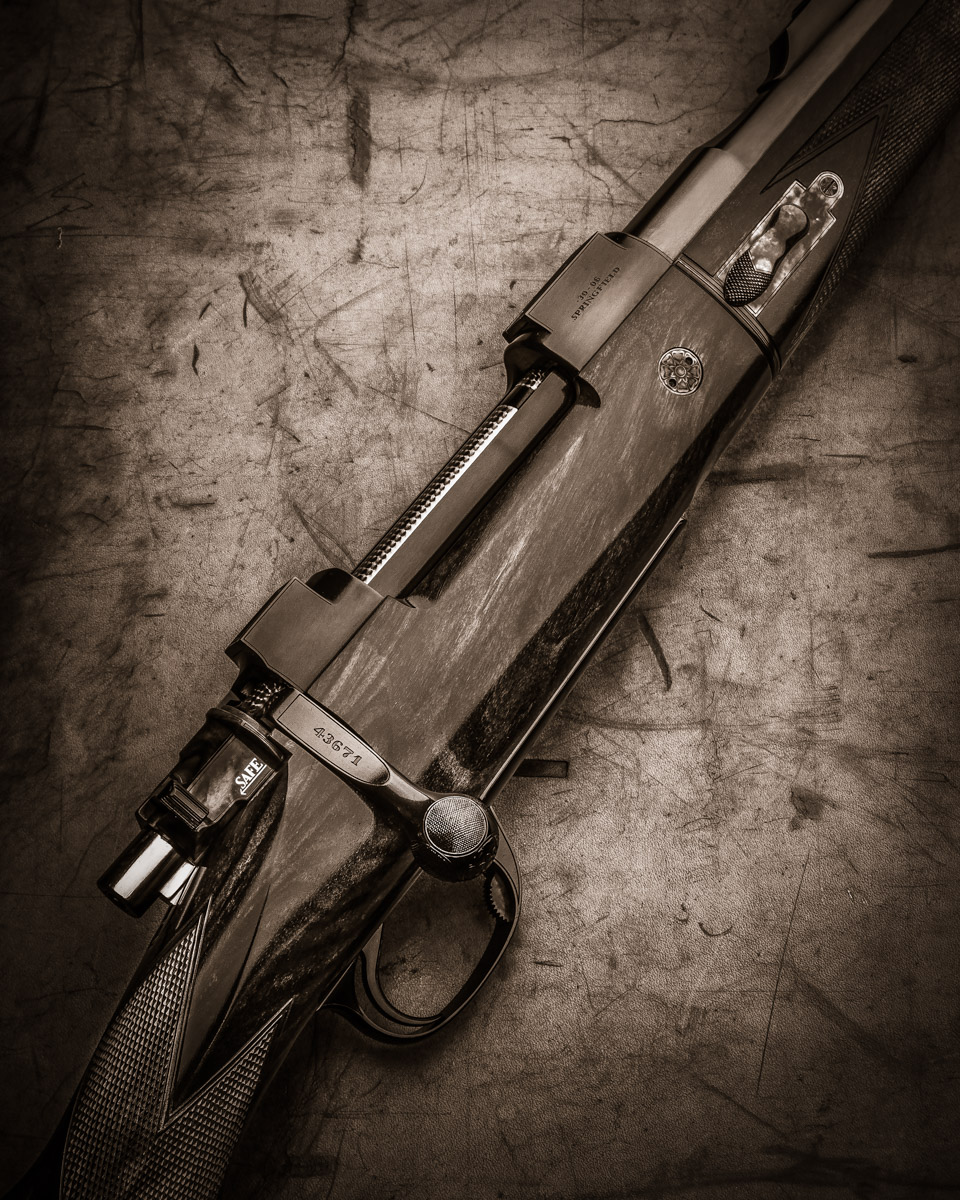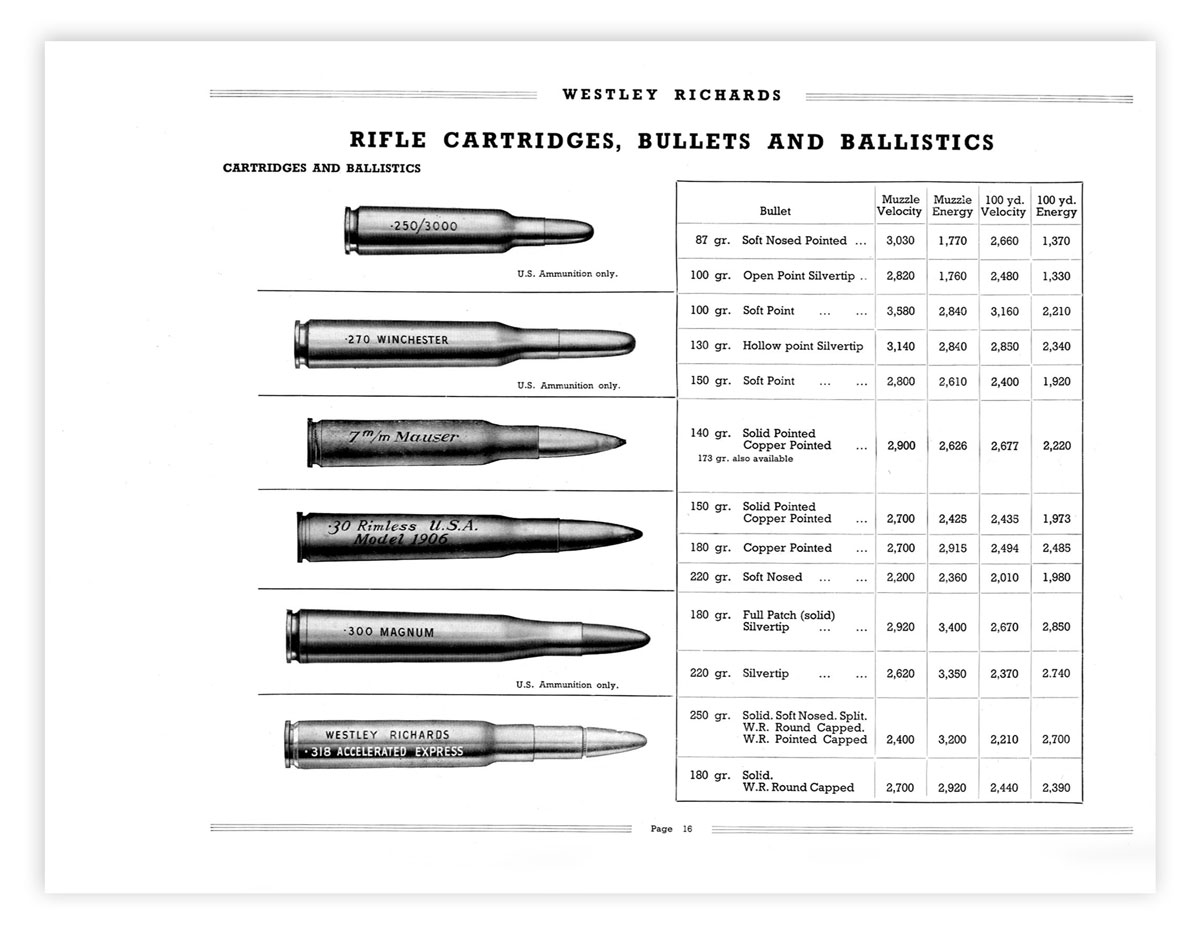 Post war the .30-06 was offered by Westley in three versatile bullet loadings. The calibre remains a favourite among hunters today.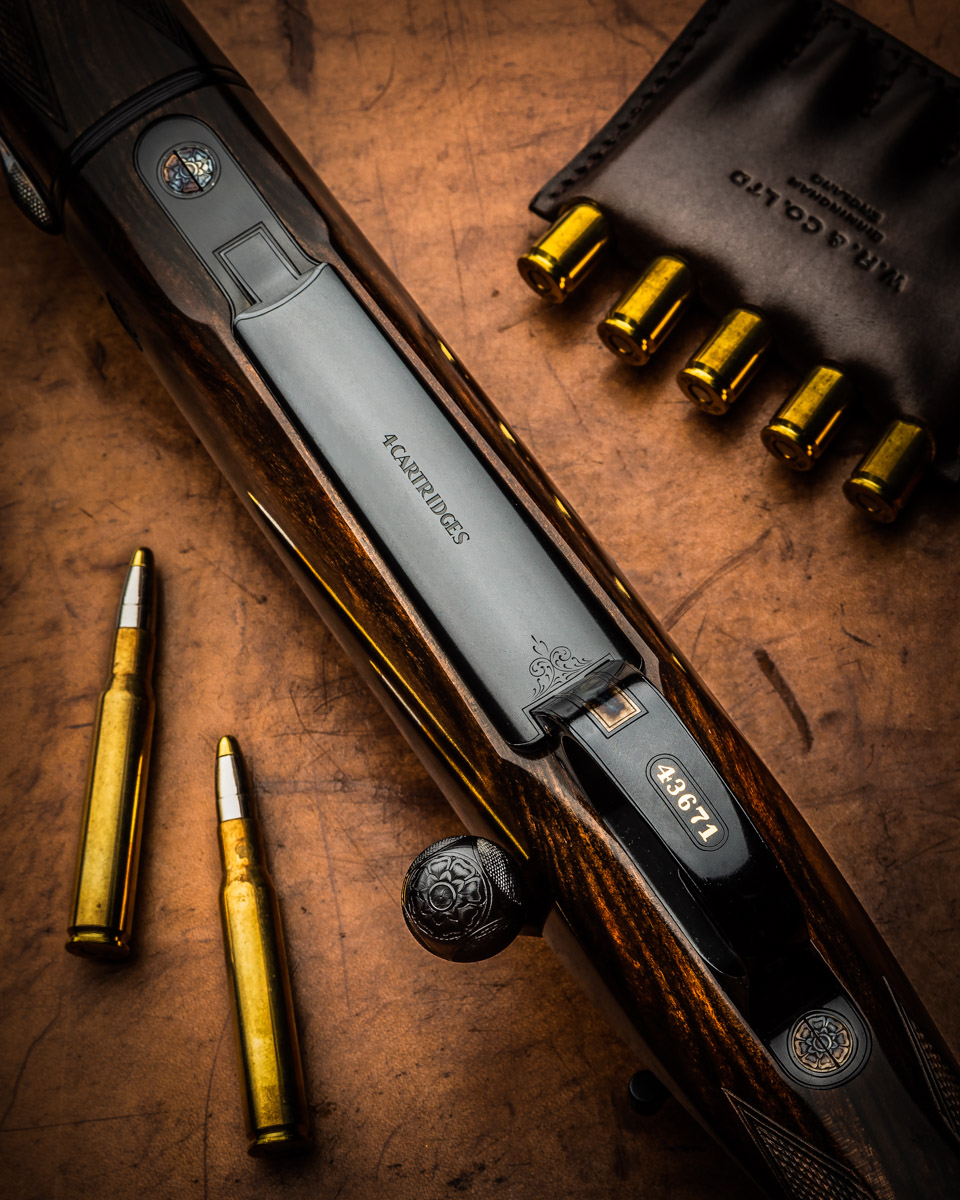 Simple yet effective engraving details.