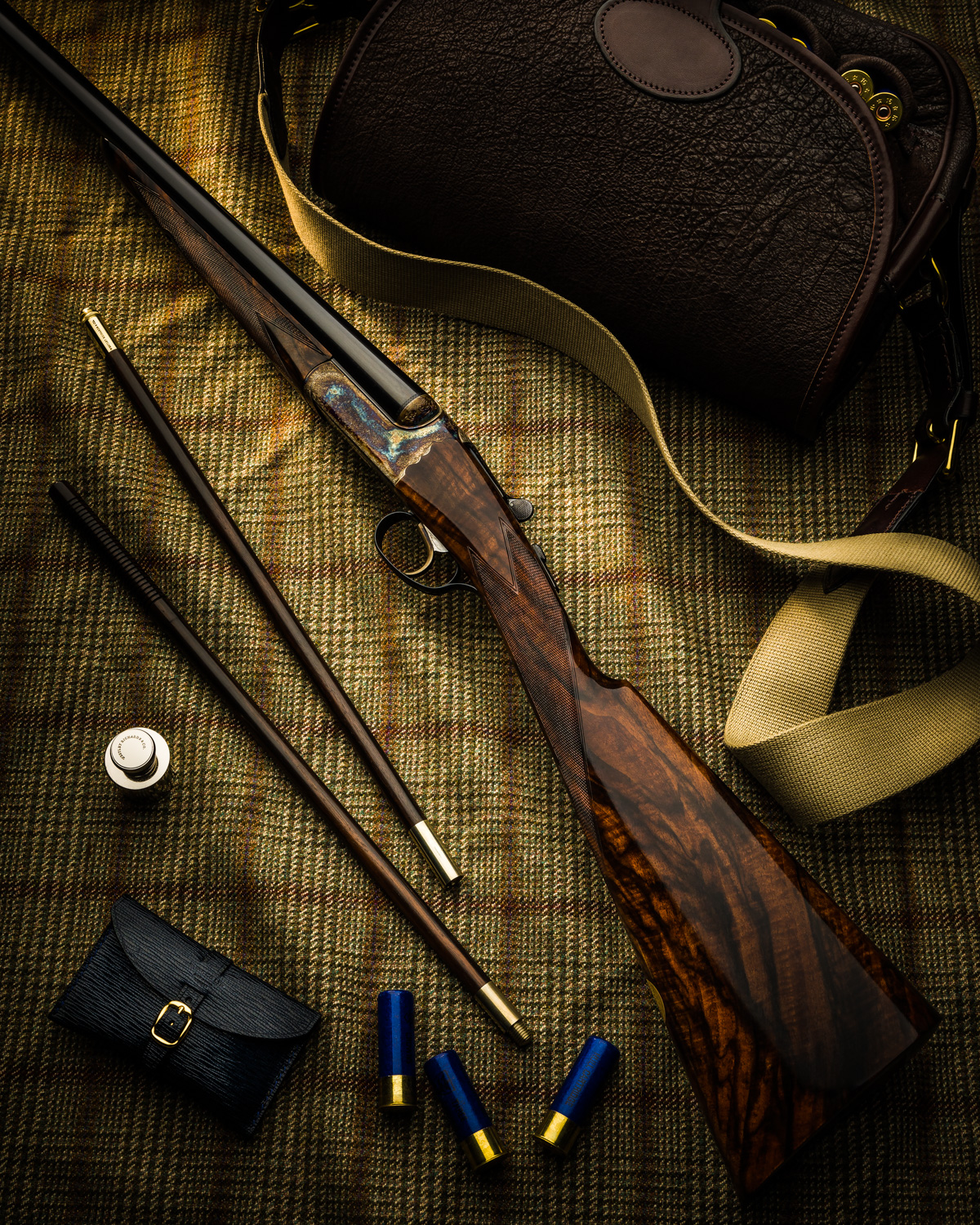 The 16 bore is considered one of the finest patterning guns, particularly with the original 15/16 oz loads that were developed way back. Cases then were paper and the loads of more moderate velocity which produced very consistent patterns for traditional driven game shooting. Thankfully British cartridge manufacturers have continued to load in the paper case for the older guns, whilst adding plastic cased cartridges for the more contemporary built guns. Modern loading components mean the 16 bore can be loaded to more current velocities whilst maintaining a smooth recoil.
Weight wise the standard 28" barreled 16 bore can be built at a trim 6lbs. Taking into account that a 12 bore shooting a 1oz load would traditionally weigh at least 4-6ozs more, it is amazing that the 16 bore never took a greater hold on the best gun market. Interestingly on the continent, many drillings combine a rifle calibre with the 16 bore cartridge so allowing for a sensible weight to a versatile weapon.
Today the 16 bore rolls out of the various British gunmaking houses in rarefied numbers. Westley Richards gets to build a few in a decade which makes them quite unusual and certainly worth paying attention to if they come onto the pre-owned gun market.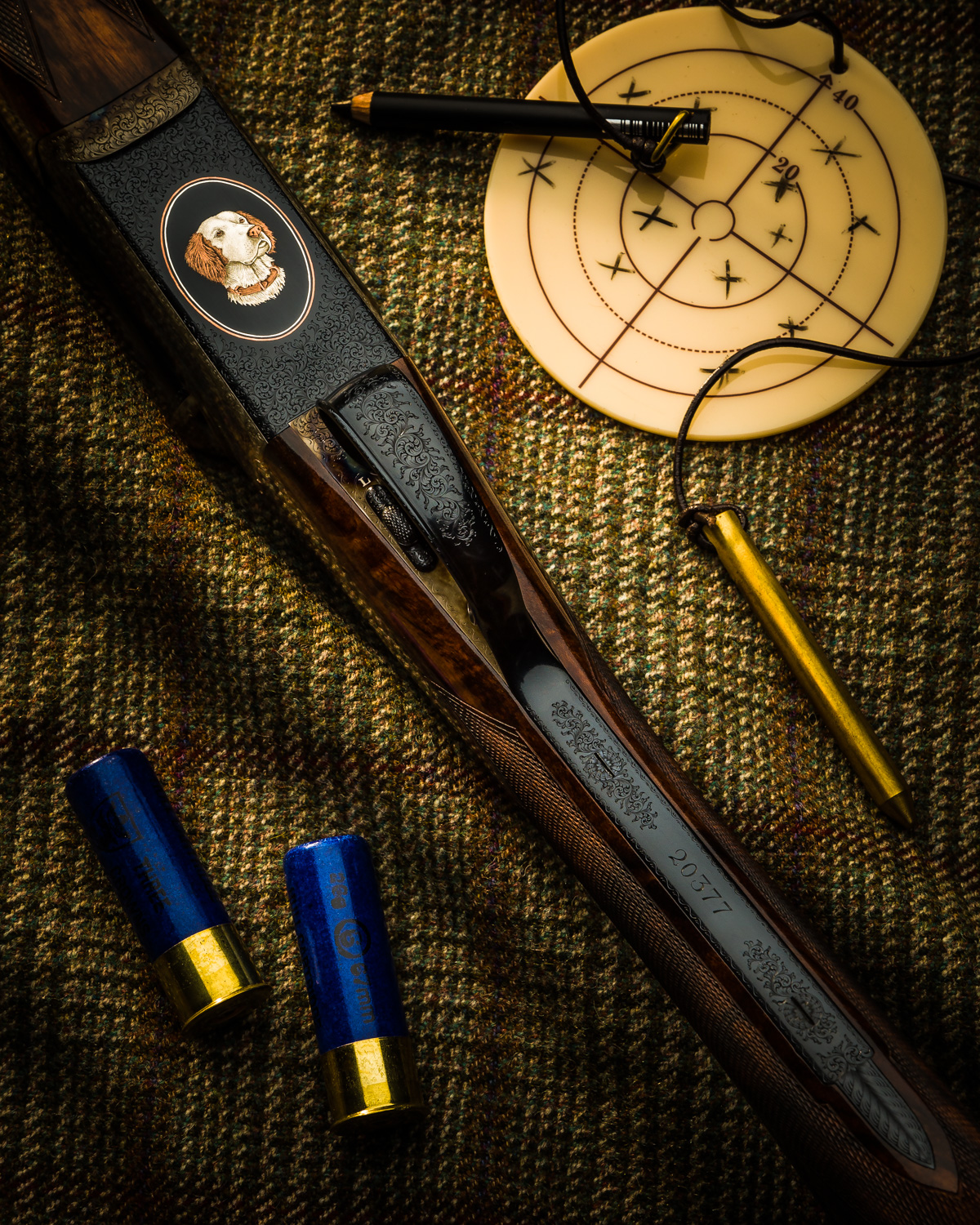 Multicolour game scene of the clients favourite hunting companion.