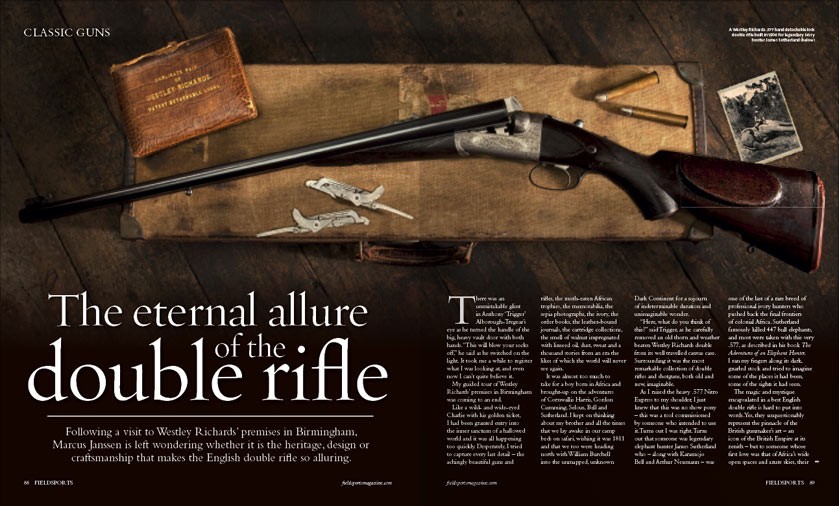 Unique I think for this magazine is the diversity of articles that are included and which cover wing-shooting, big game shooting, shotguns, rifles, fishing and dogs amongst other things which interest the field-sportsman. There is literally something for everyone, all informative, well written and well illustrated.
In this months issue you will find an article written by Marcus on Double Rifles, for us this is very nice to see, it being a subject not often covered in the magazines here in England.
For those of you who have not yet seen this magazine I strongly recommend getting a subscription which you can do here, Fieldsports subscriptions, I am quite sure you will not regret the 6 issues at £29.99 for UK subscribers and £54 ($80) for USA worldwide.