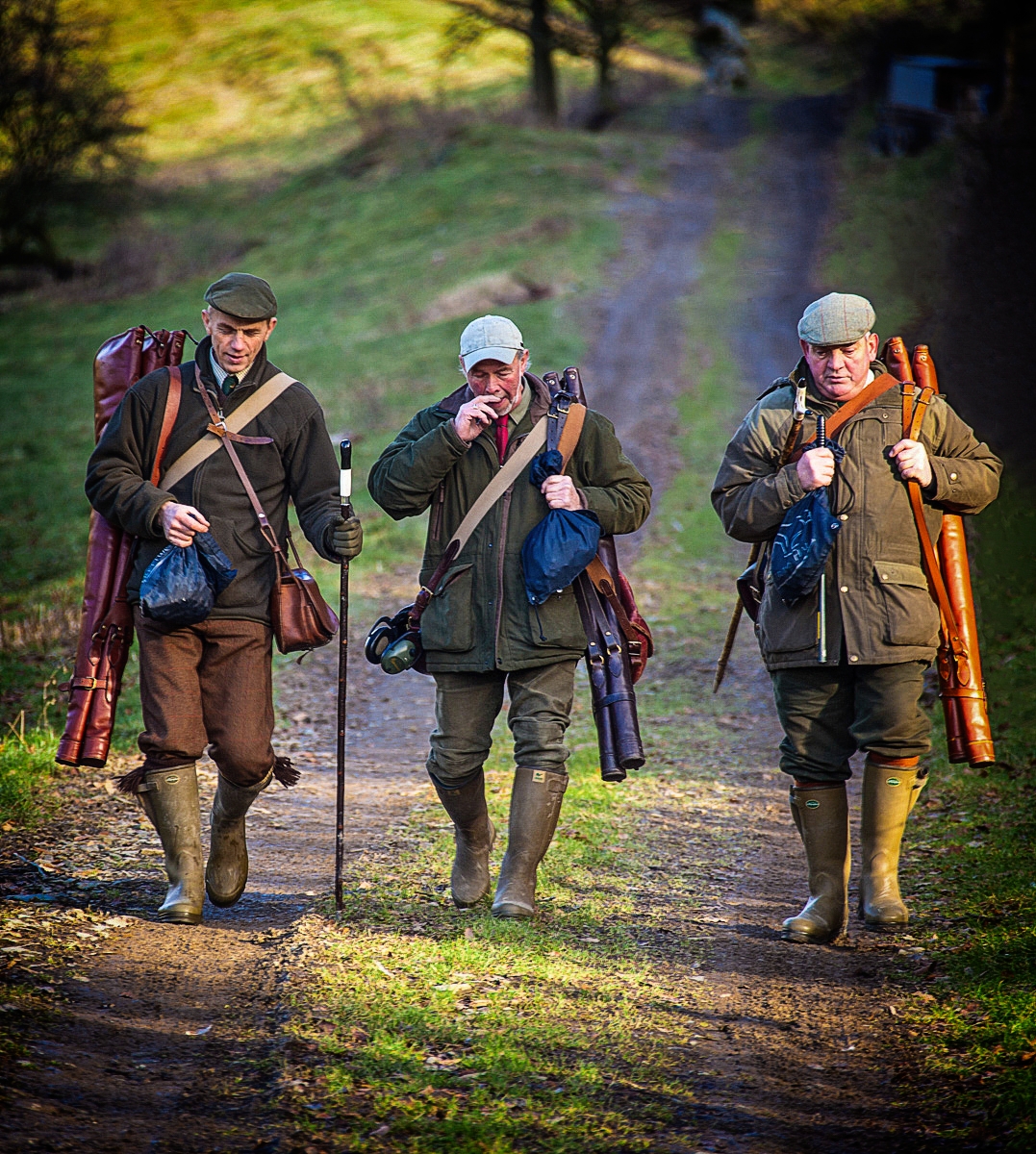 Westley Richards has always taken the view that the gun slip should match the quality of the gun it will look after, it should also be capable of doing that job for the life of the gun. We achieve this brief by using a very expensive organic tanned leather which has deep absorption of natural fats that will keep the leather in fine condition for many years with only a small amount of annual attention to reintroduce wax to the grain. The leather we use  will patinate and mature quickly becoming unique in its own way. I can always recognise my gun slips at a distance, the colour and distinct burnish marks gained over many years use of travel and use make them unique.
Hand made in our workshops using traditional saddlery skills the range of slips we offer is very comprehensive and each model can be found 'off the shelf' at popular lengths or made to order at specific lengths. We only use premium leathers, solid brass fittings, RiRI non scratch Swiss made zips and premium fleece lining to protect the guns. These fine components are stitched together using a combination of machine and hand sewing skills utilising strong waxed threads designed to last. The muzzle box is hand blocked for a perfect finish complete with hanging tag.
Why am I throwing this product into the pile just now? It is because each year as we approach Christmas the Deeley Slip is a very popular item and is often one that people want personalised as a gift. A variety of leather or shape or special length may be asked for and of course the initials, crest or name of the future owner. Our leather shop is a small department and we want to handle all our holiday orders in good time so this is an open hint to order early if this is a gift you may have been considering for yourself or someone else! The full range of standard gun slips can be seen here and we welcome discussing any special orders or requests you might have.