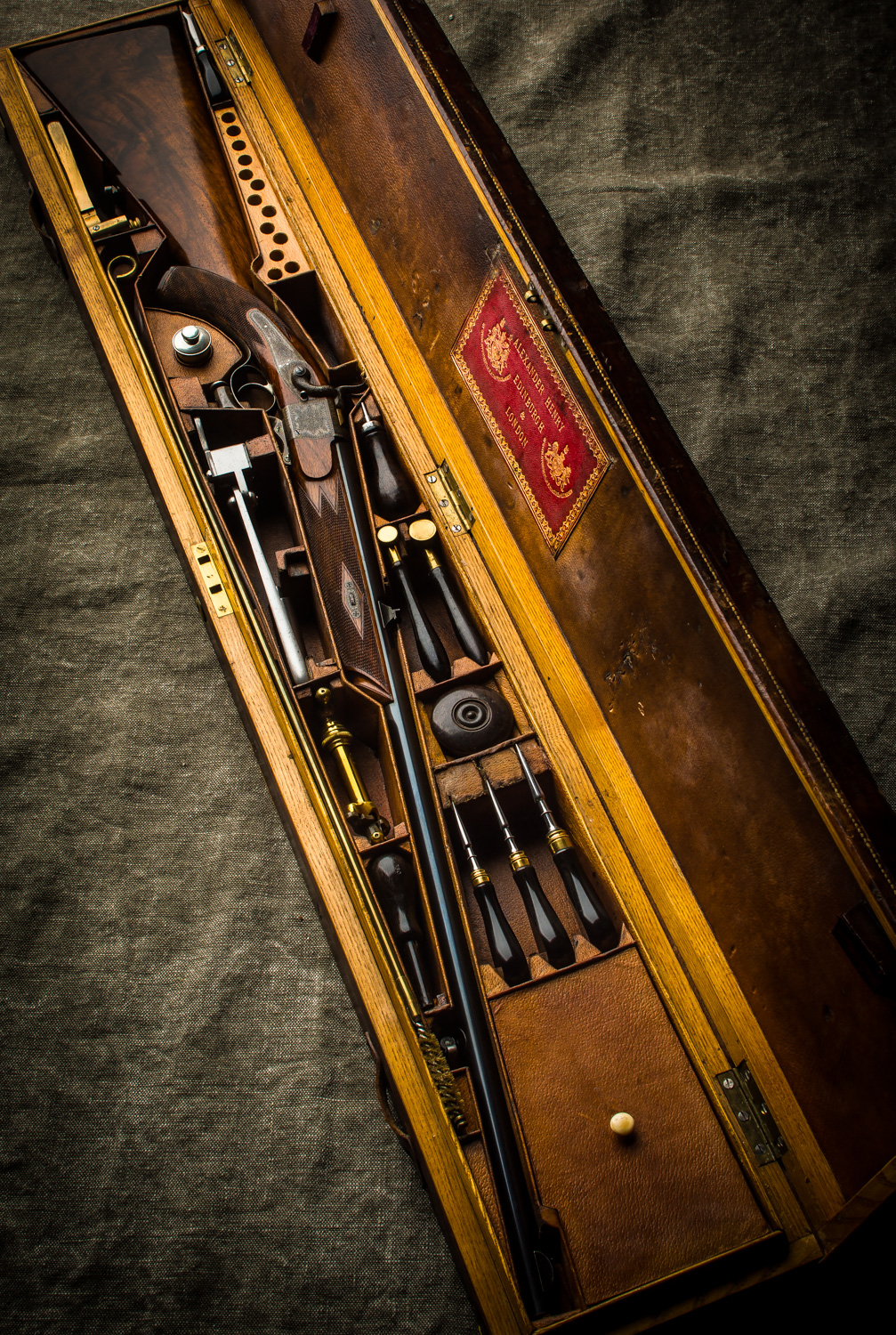 Famous primarily as a rifleman and rifle maker Alexander Henry set up his business in Edinburgh in 1852, at 12 South St Andrew Street. As an avid competition shooter and member of the Edinburgh Rifle Volunteers he was to see the transition from muzzleloading to breechloading firearms and was responsible for many innovations of the time. His first significant patent was no. 2802 of 1860 which was for his famous 'Henry Rifling', this was followed by patent no. 1701 of 1865 for the first of his falling block action designs. Most famously it was the Martini action with Henry's rifled barrel that really made his name, when it was adopted by the British Army as the standard service arm in 1870.
Alexander Henry passed away in 1894, and the business was subsequently taken over by his two sons. Sadly the business fell into decline and eventually ended up as part of the group of famous Scottish gun and rifle makers acquired by Dickson & MacNaughton.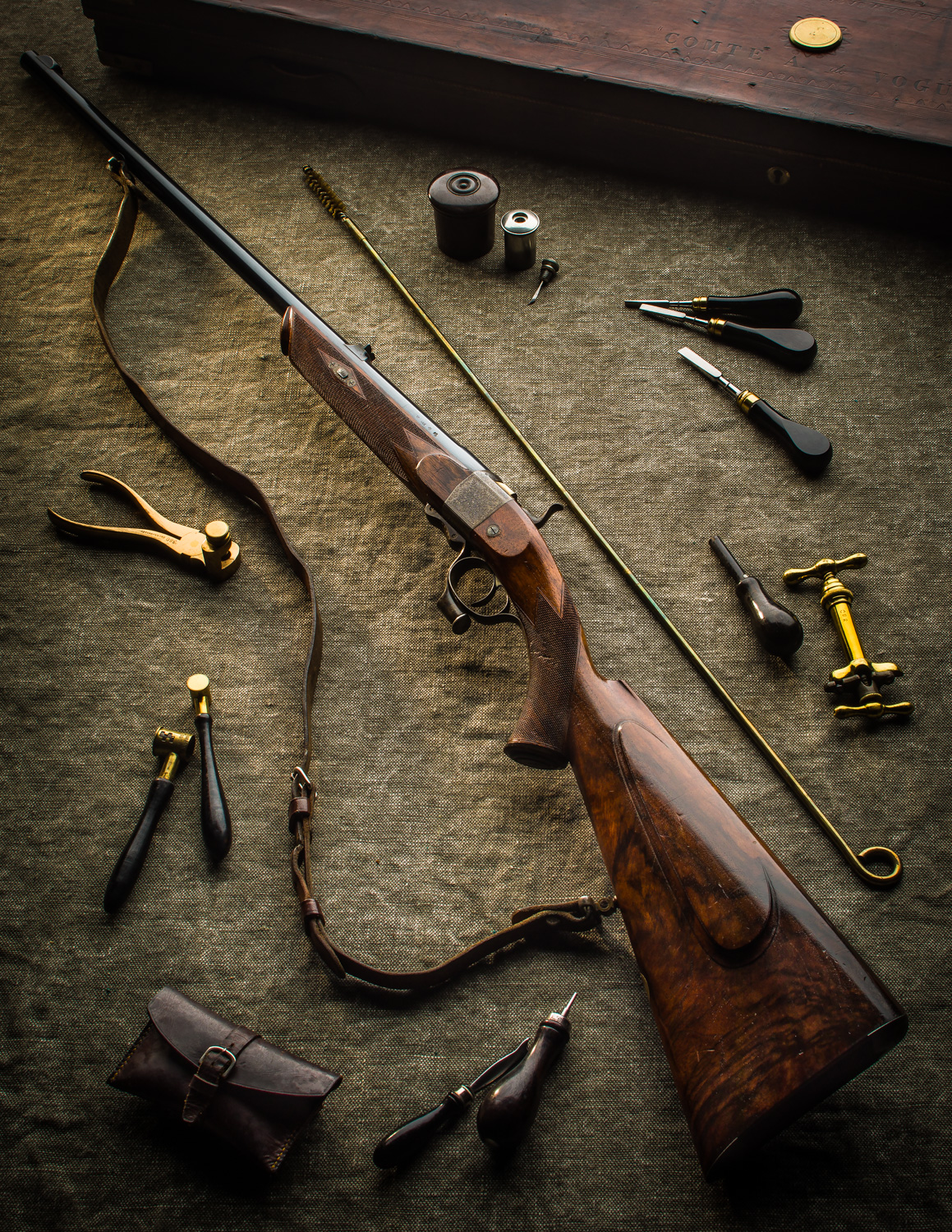 The rifle shown here is based on patent no.1776 and built on the miniature version of the falling block action in .360 black powder. As with other Scottish makers, the quality is simply outstanding with no attention to detail passed upon, from the engraving, to the stocking, to the final casing with all of the accessories.
As a modern gunmaker we appreciate just how hard it must have been for these great gun and rifle makers of old to maintain the unbelievably high standards that they did. In an age well before modern machining and computer design they were way ahead of their time and a credit to the industry.