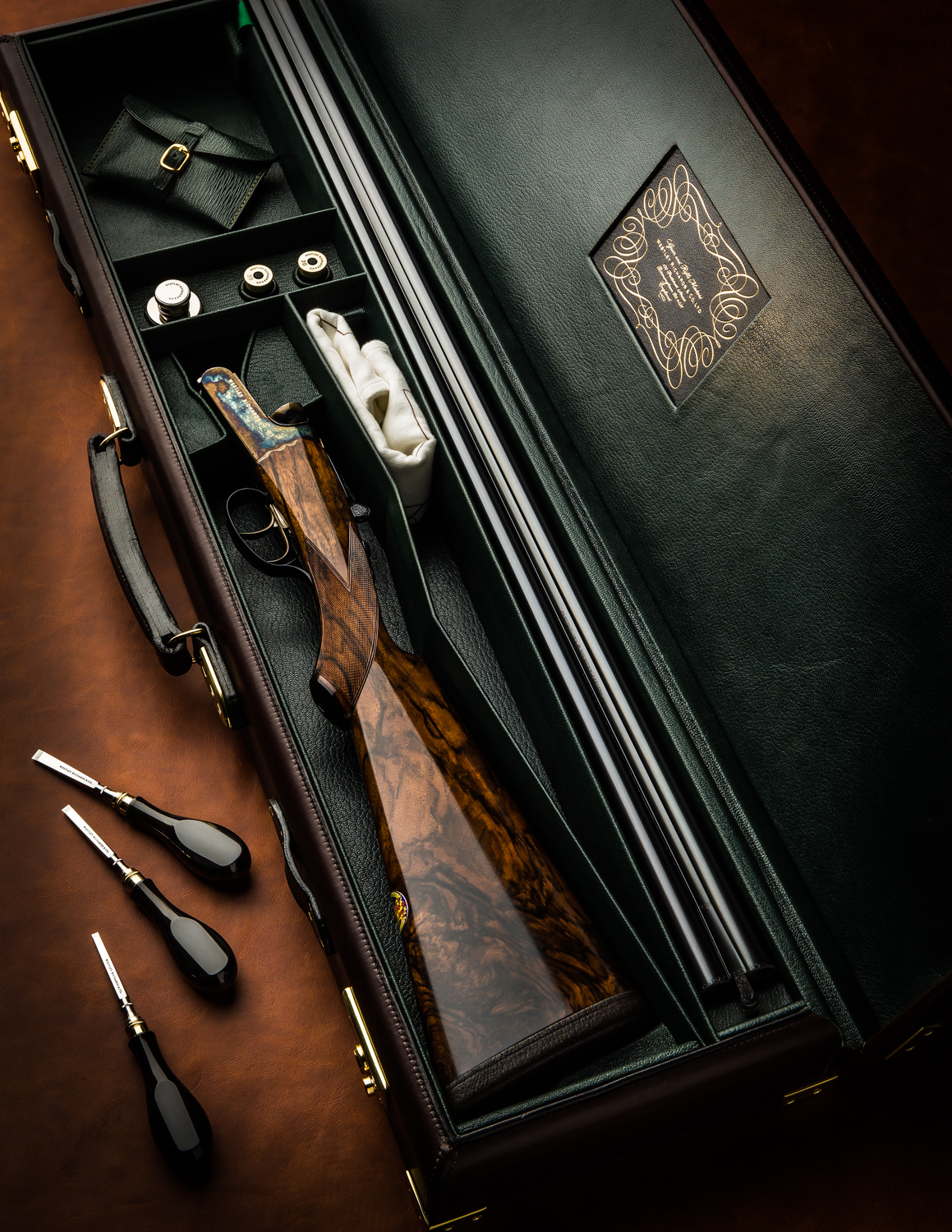 Well for those non-rifle fans amongst you here is the latest 'Gold Name' to leave our factory and it happens to be a small gauge shotgun, a 20g droplock. One of the keys to building a great unembellished gun is to stock it with fabulous wood and once again we managed to dig into the depths of our reserves and find a super piece of Turkish exhibition grade walnut. More importantly the actual craftsmanship must be second to none, as such a gun leaves nothing to be hidden.
Another nice attribute of this gun is the case which we put together as a lightweight leather in dark tan cowhide, with double locks and then French fitted inside with green goatskin to add a more classy finish.
It goes without saying that the hard work of all those involved in the manufacture of this gun and case made something that looks so simple, look so damn nice. It required far more work than the photos here can ever tell, but therein lies the secret.