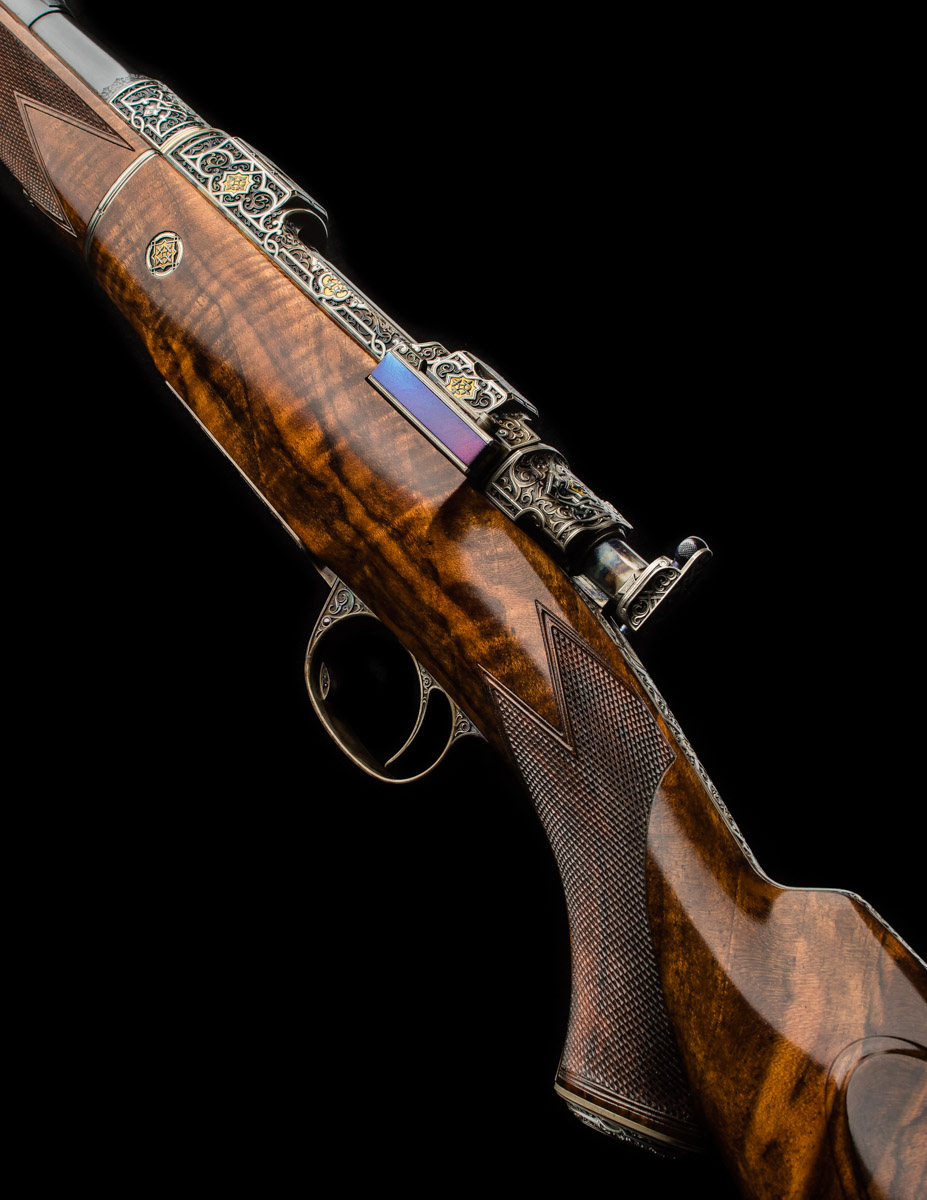 The two rifles shown here have all the fine hallmarks of Hartmann & Weiss. Built in 7mm Winchester Short Magnum and .300 Wincester Short Magnum the makers have utilised their own short or 'Kurz' action which comfortably holds three rounds in the magazine. The rifles feature strap over combs, extended guard tangs, peep sights, heel/toe plates and the makers own distinct take down mechanism. Stocked with exhibition Turkish walnut they make for a wonderful brace of rifles with very elegant lines.
The engraving was executed by maestro Alain Lovenberg and quite obviously has an Arabic theme. The geometric pattern has an etched background with wonderfully inlaid white and yellow gold throughout. The sheer accuracy and cleanliness of the work a definite hallmark of his.
Long may the gentleman at Hartmann & Weiss continue to produce such masterpieces.