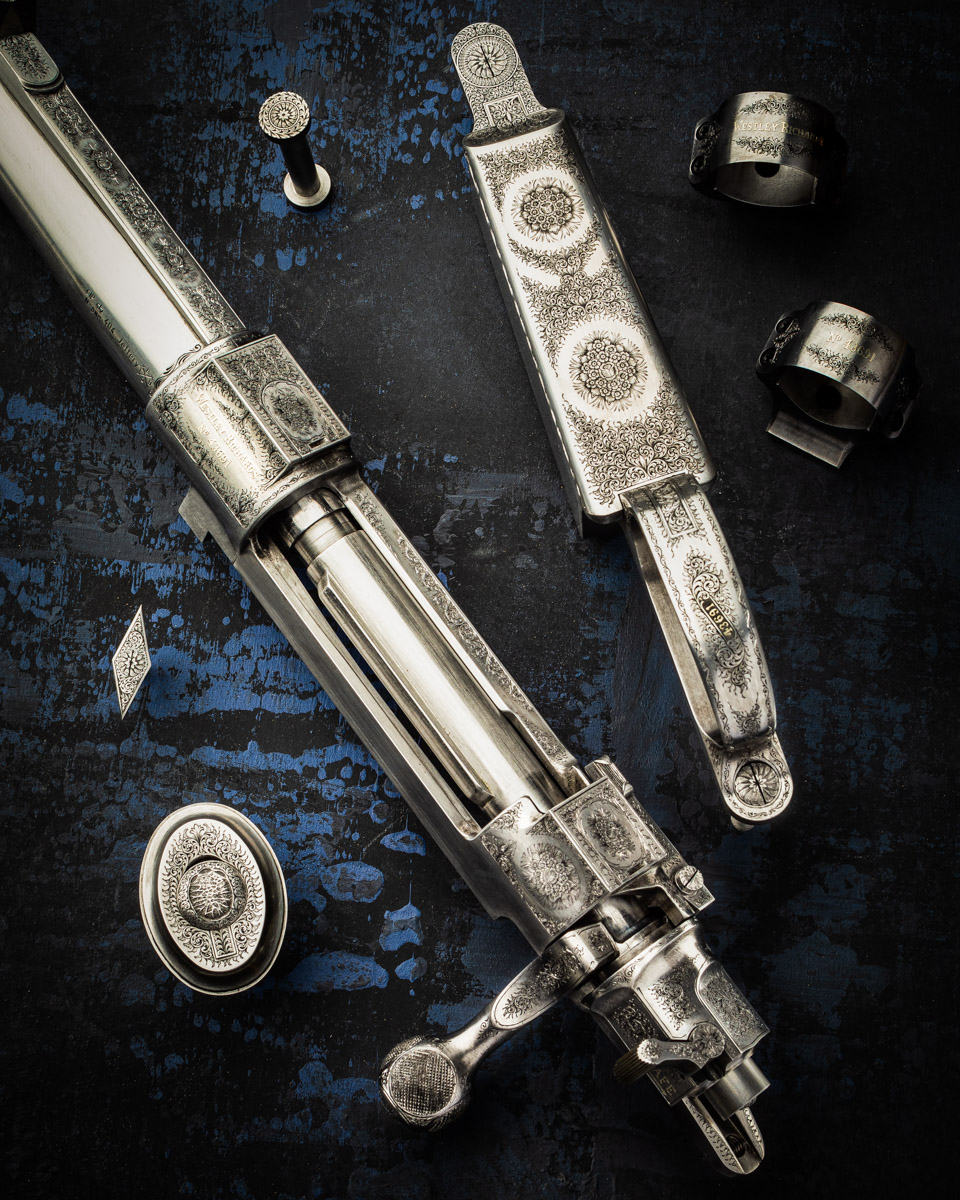 Fine 'rose & scroll', or 'bouquet & scroll' as it is also known, is a pattern of engraving that can trace its ancestry back to the mid 1800's. Developed in the London gunmaking houses, it still features on best guns and rifles there, Boss & Co. being the most notable.
Even today, vintage guns engraved meticulously by hand set the standard by which modern guns and rifles are judged. Subtle nuances in the execution and layout were the difference between 'best' and 'also ran'. Names such as Harry Kell and Jack Sumner were famous for their exceptional standards and today pre-war guns engraved by these masters still hold a premium.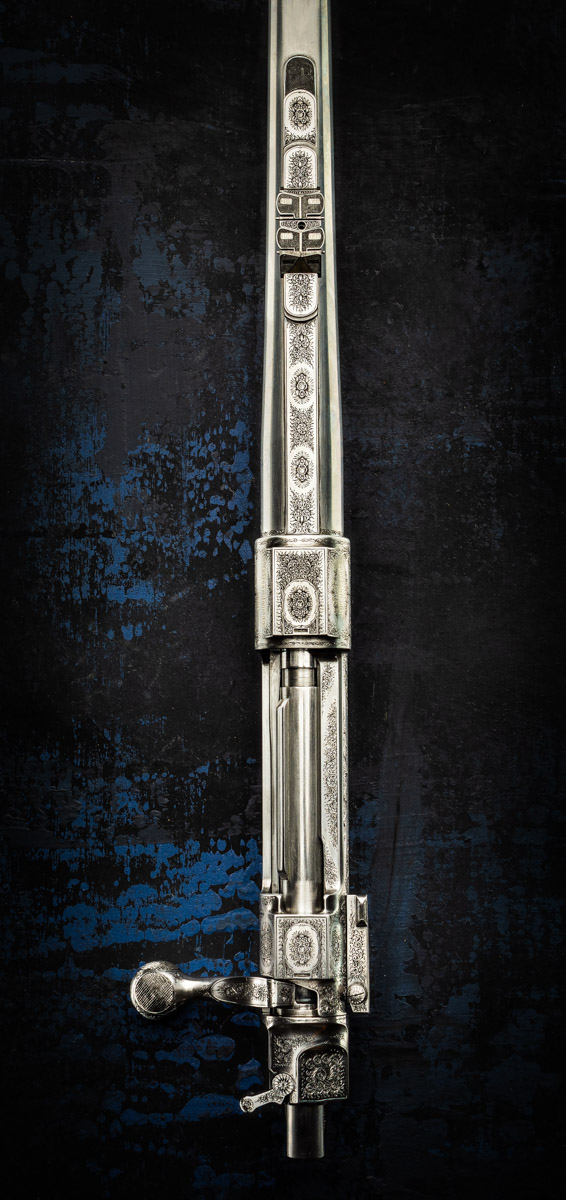 With all this in mind we decided it was time to take one of our own rifles and execute under the careful hand and skilled eye of Brad Tallett, our take on this classic pattern. The results are unquestionably elegant with wonderful pockets of detail utilising all the design attributes you might expect on a double gun. The cut of the engraving is absolutely vital as it needs to catch the light just right, hence traditional hand engraving is a must.
In preparation now for final finish we cannot wait to see how the case colour hardening, black, and light blue, highlight the engraving on the various surfaces of the rifle.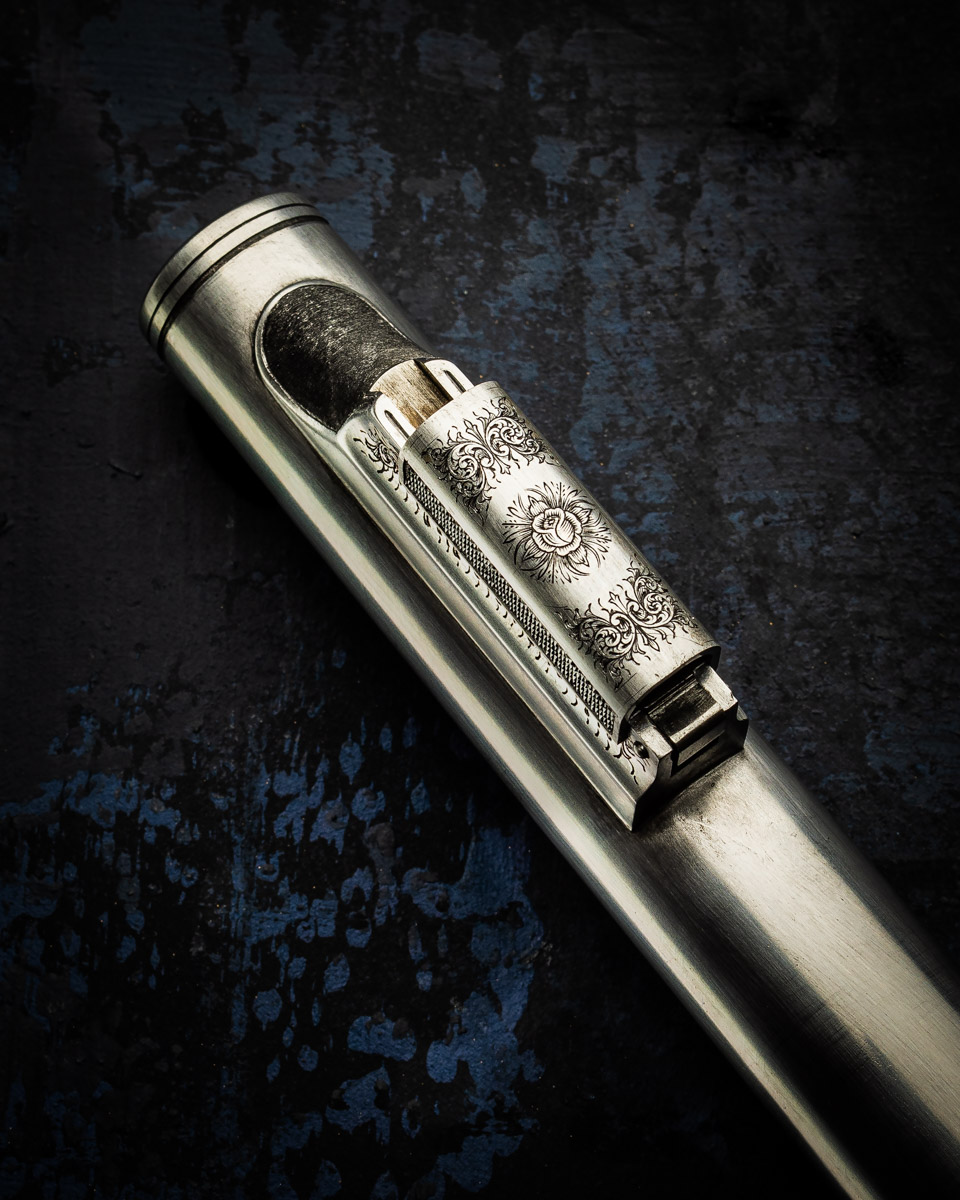 The classic Westley Richards combination foresight is wonderfully detailed.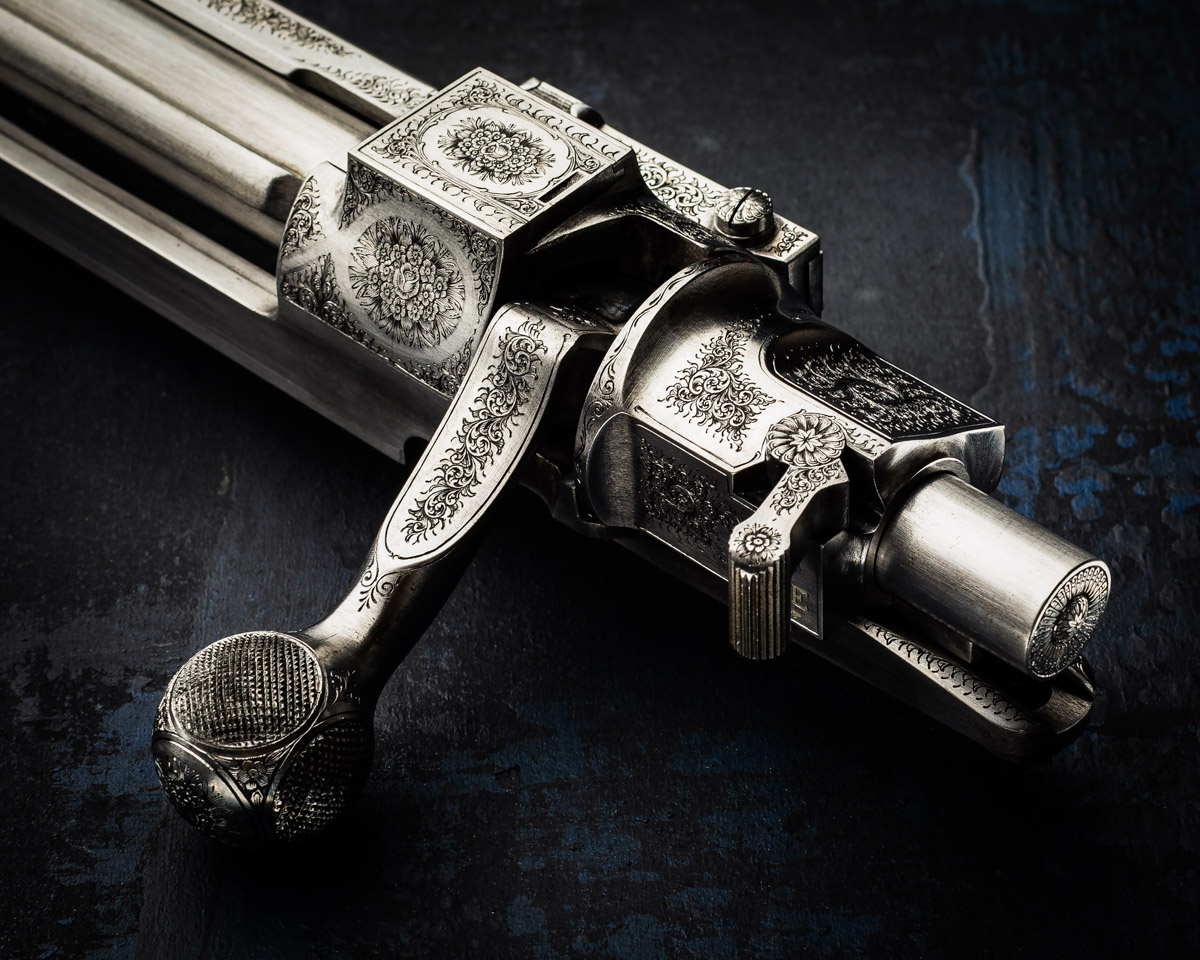 Pockets of fine scroll interspersed with elegant rose bouquets and geometric patterns adorn the surfaces of the rifle.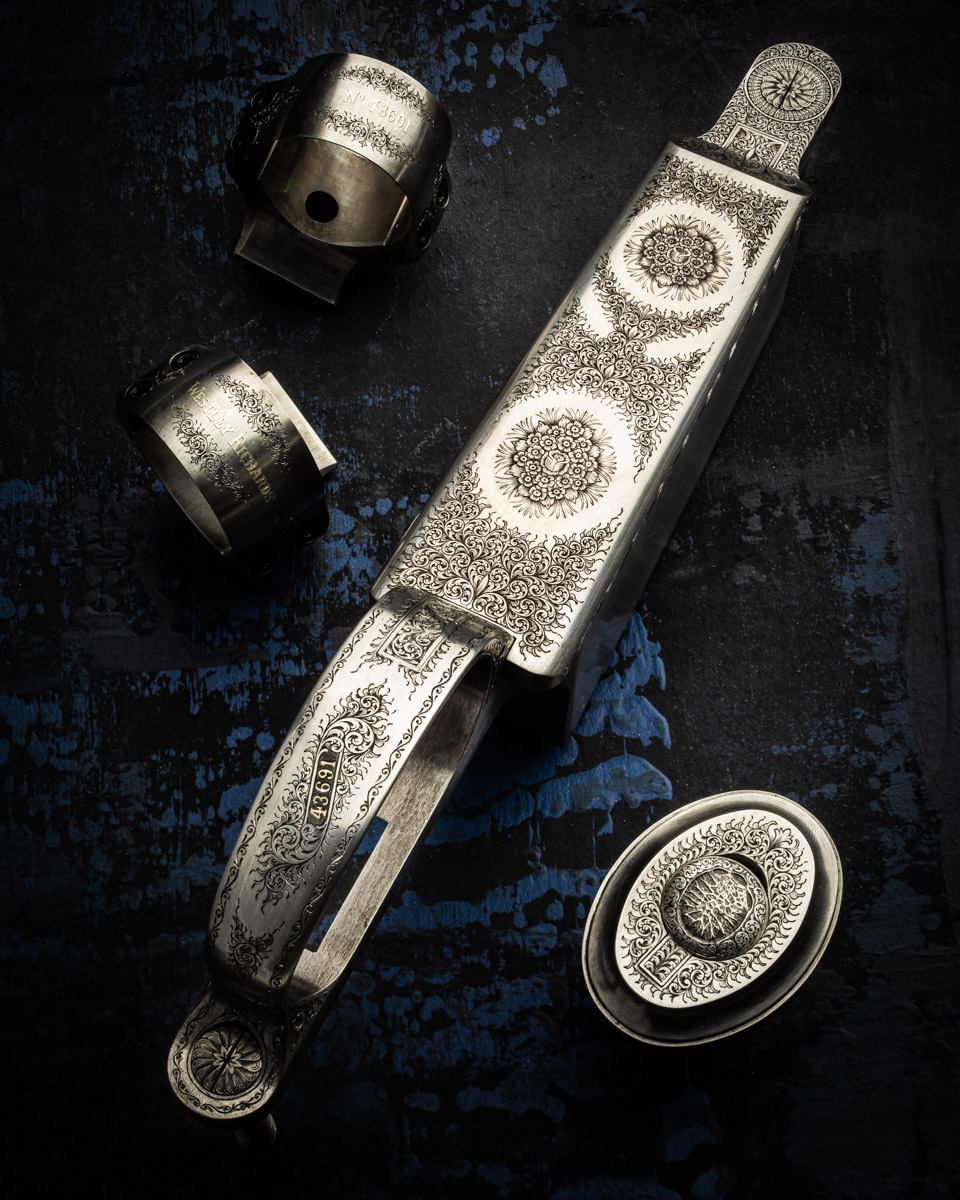 An elephants rear foot print is carved into the grip trap door.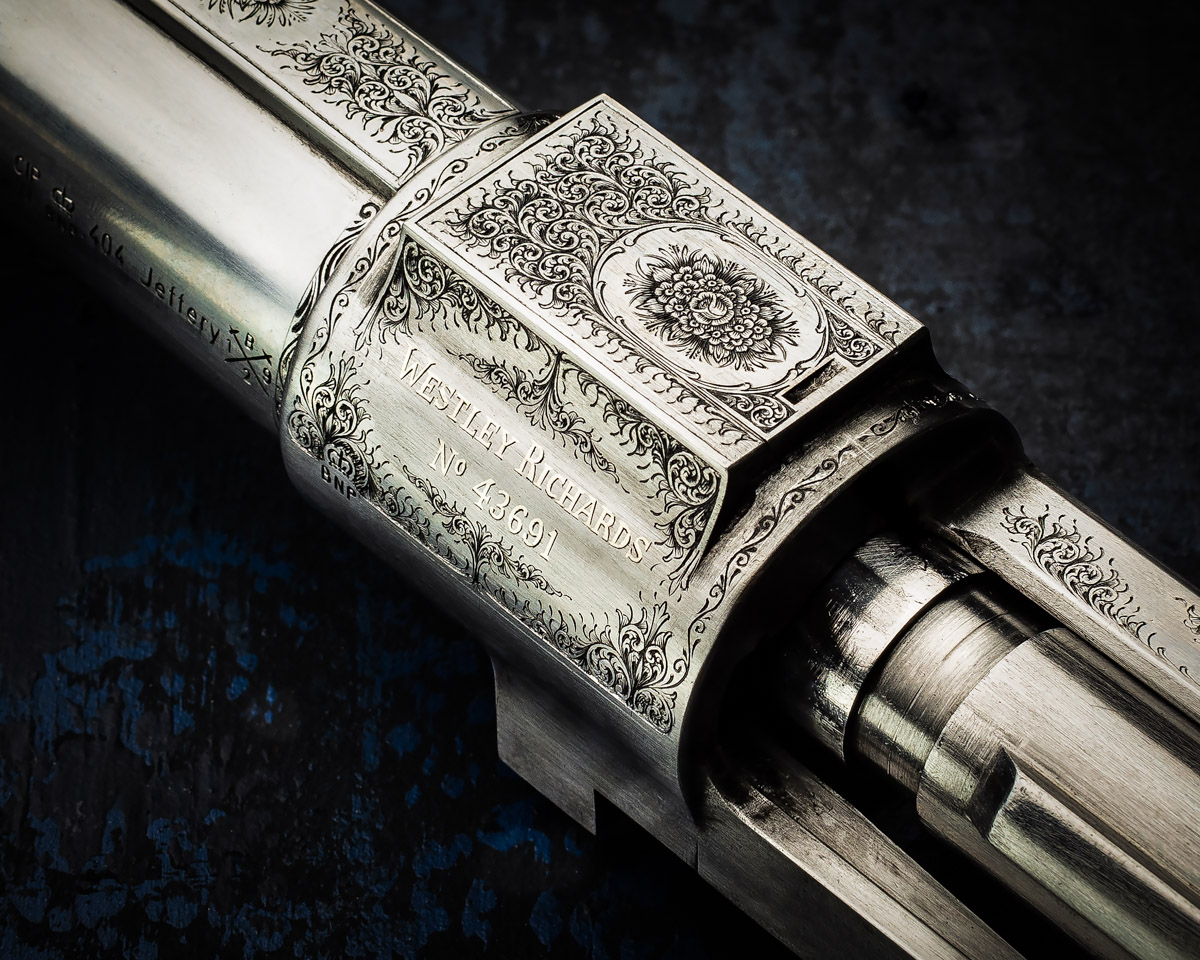 All lettering and numbering is executed in platinum.