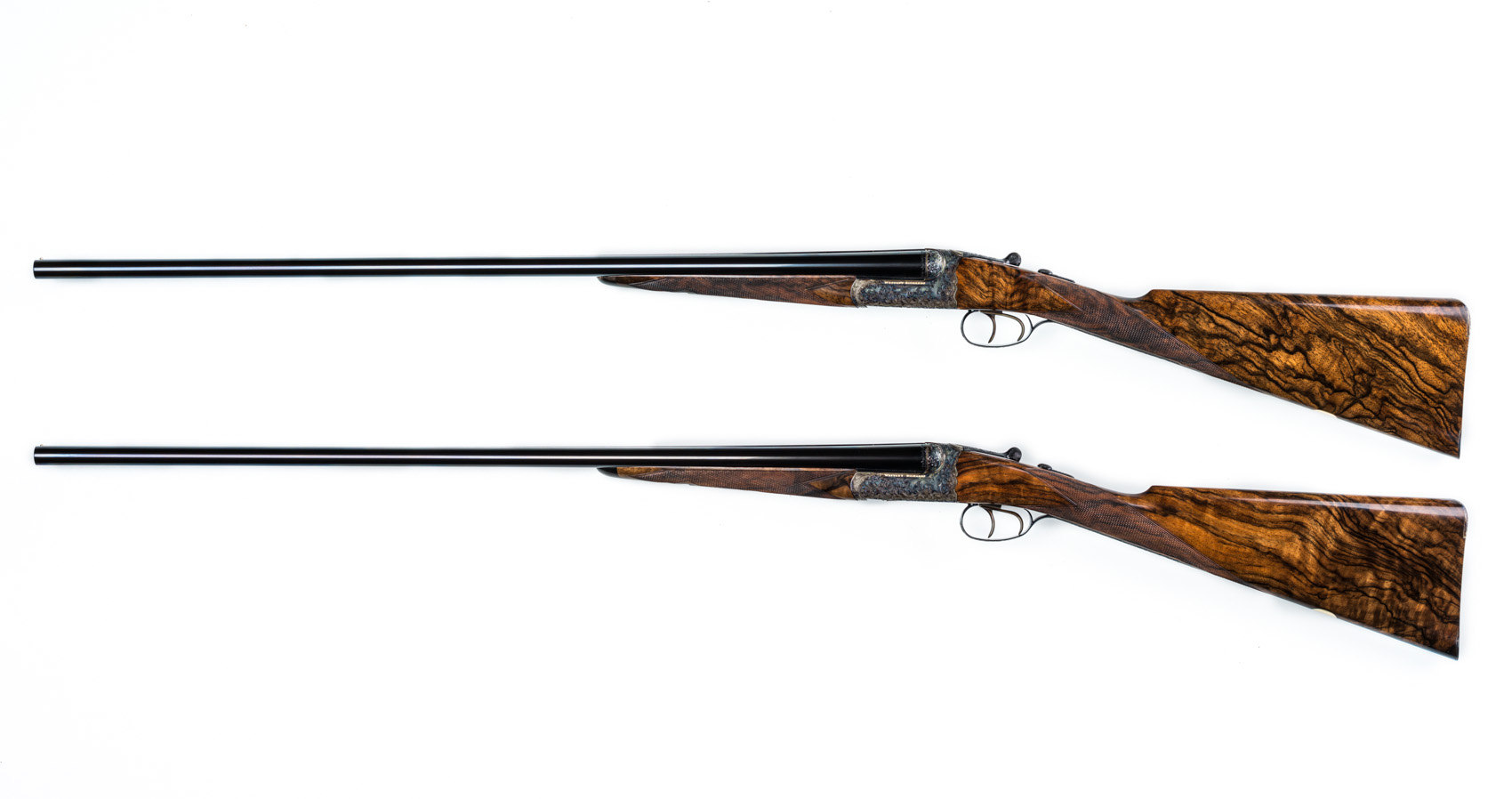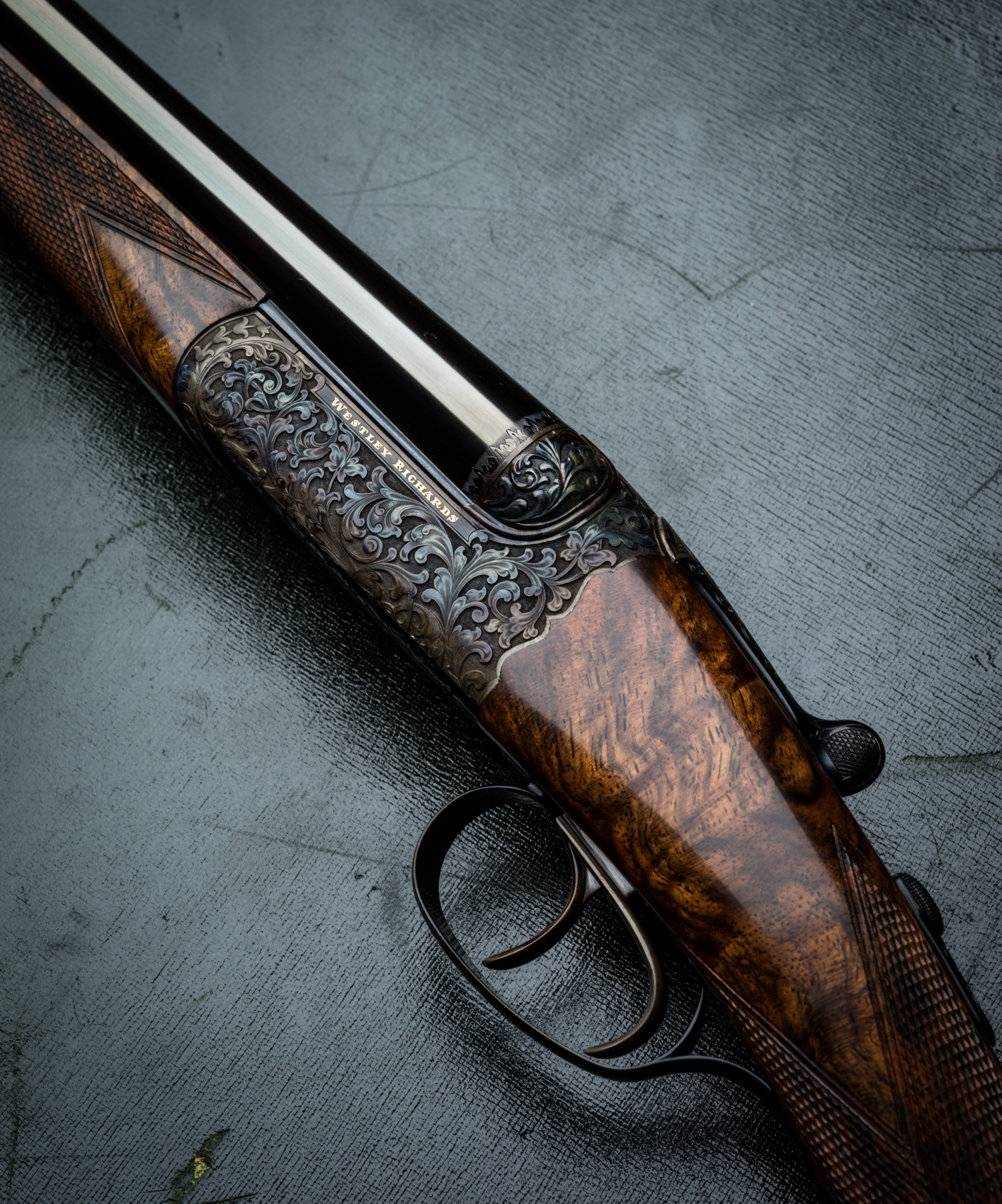 Everyone is happy in the factory when the guns pass their final inspections at the end of the month and get packed up to be sent or delivered to the customer. I am sure the customer is delighted also, especially in the case of this pair of  Ovundo's which are 2 of only a handful (12) of these guns that we are making, the order book for these was opened and closed within an hour, a moment of stupidity on my behalf some years ago at SCI convention! That said I am very pleased that we did make these guns again, even in very limited numbers and I think the team in the factory have done a magnificent job on making them unique and special for those that had an order.
This pair of 28g droplock shotguns have also come out very well and I hope these guns will be tested against the English game in the coming season.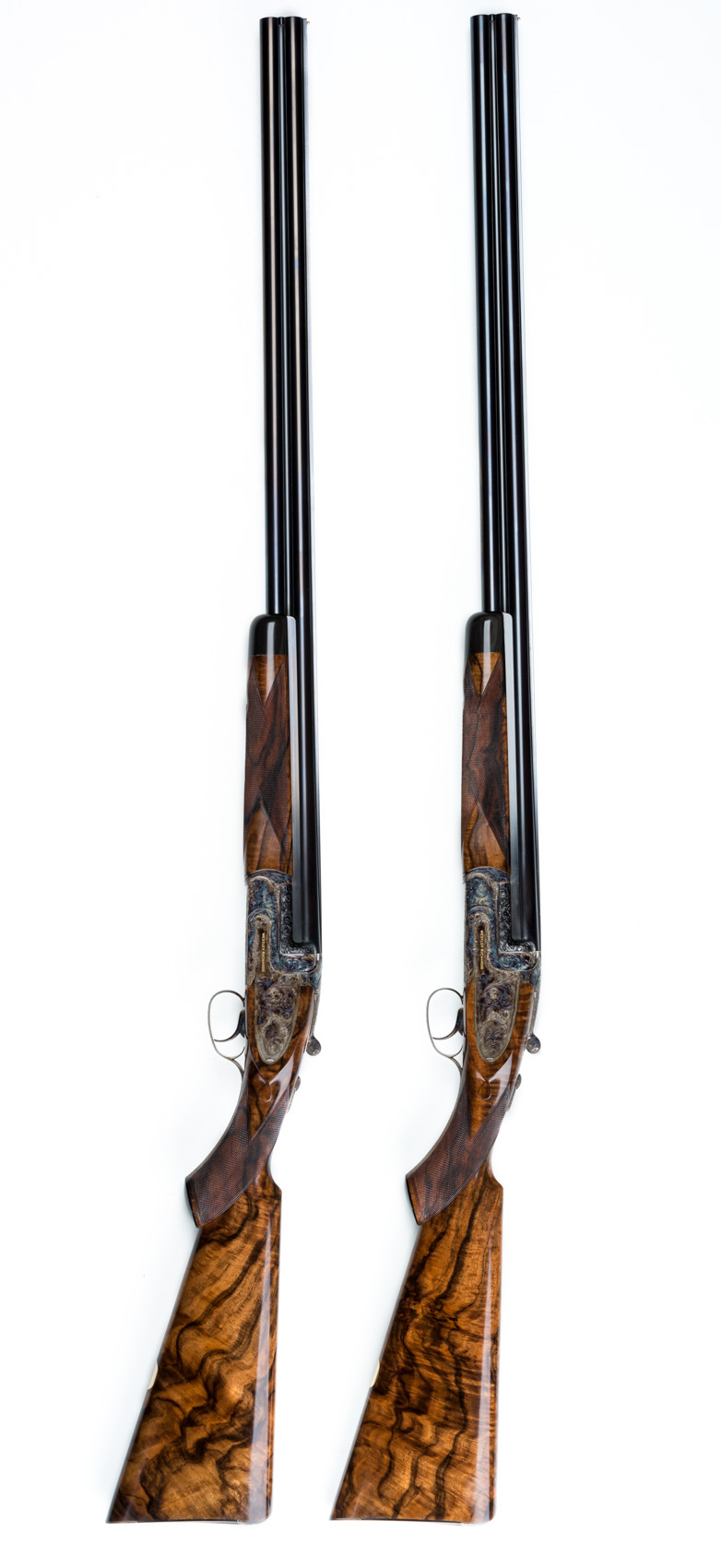 A Pair of Westley Richards 20g 'Ovundo' Single Selective Trigger Droplock Shotguns and below a single action from the pair.