Traditionally, a gunmaker's apprentice lived in his master's house from age fifteen and was provided with food, clothing and training. He lived an austere life under his master and bided his time, until being furnished with his papers at the end of seven long years. Among the restrictions on his activities, as specified by the covenant signed at the beginning of the term, was 'no fornicating'. Fortunately for the current generation, a modern apprenticeship is rather more liberal in its outlook, though no less ambitious.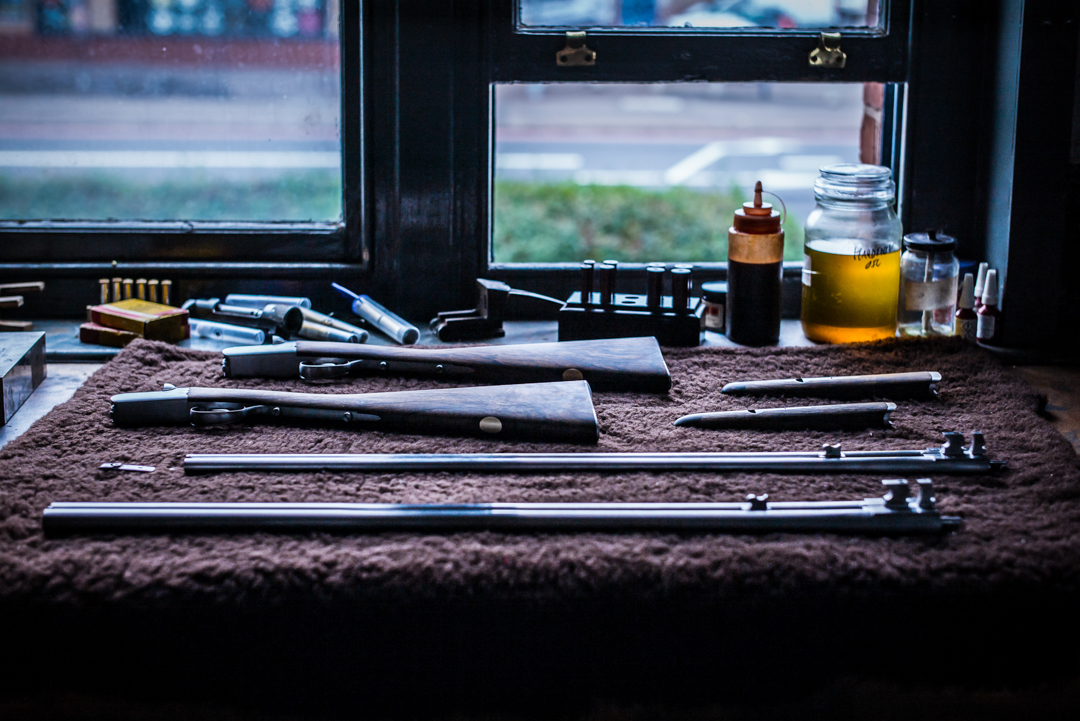 Apprentices beginning their working life at Westley Richards can expect to undergo five years of training, under the tutelage of masters in their disciplines. Training apprentices is a time-consuming and costly business for a gun maker but it is the only way to ensure that guns will be built here in twenty years to the same uncompromising standards that we build them today.
The gun trade has been guilty of indulging in short-termism in the past and there are indications that some in the trade are succumbing to temptation in the current, difficult, climate and poaching staff from others, with promises of inflated wages. This practice may fill immediate gaps in production capacity but we do not believe it is the way forward for our industry.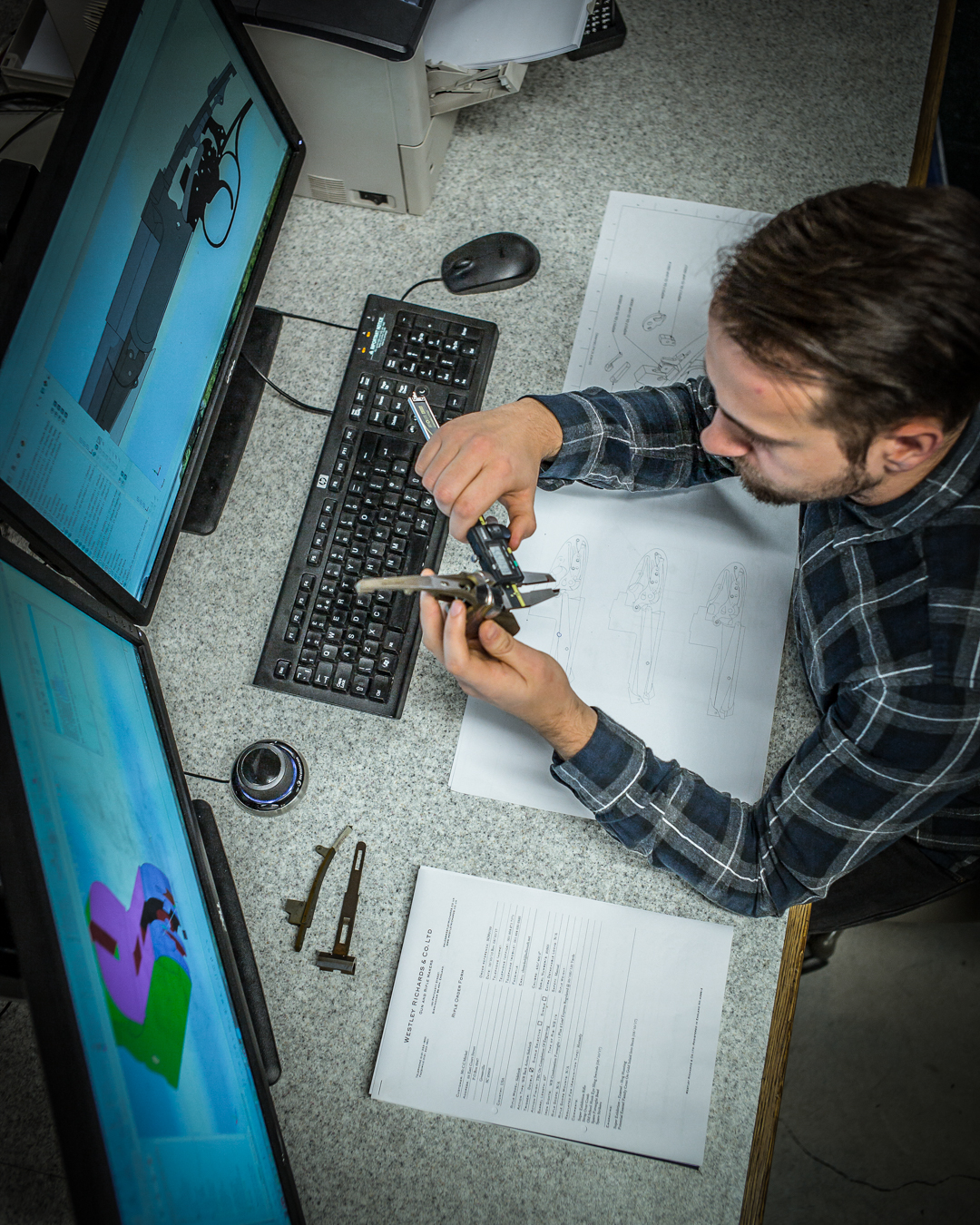 The journey to becoming a best gunmaker might appear a daunting prospect to a young man contemplating his life's work. Five years, viewed from the perspective of an eighteen-year-old is more than a quarter of his life to date. It requires maturity beyond that of the average teenager to take a medium-term view, never mind a long-term one.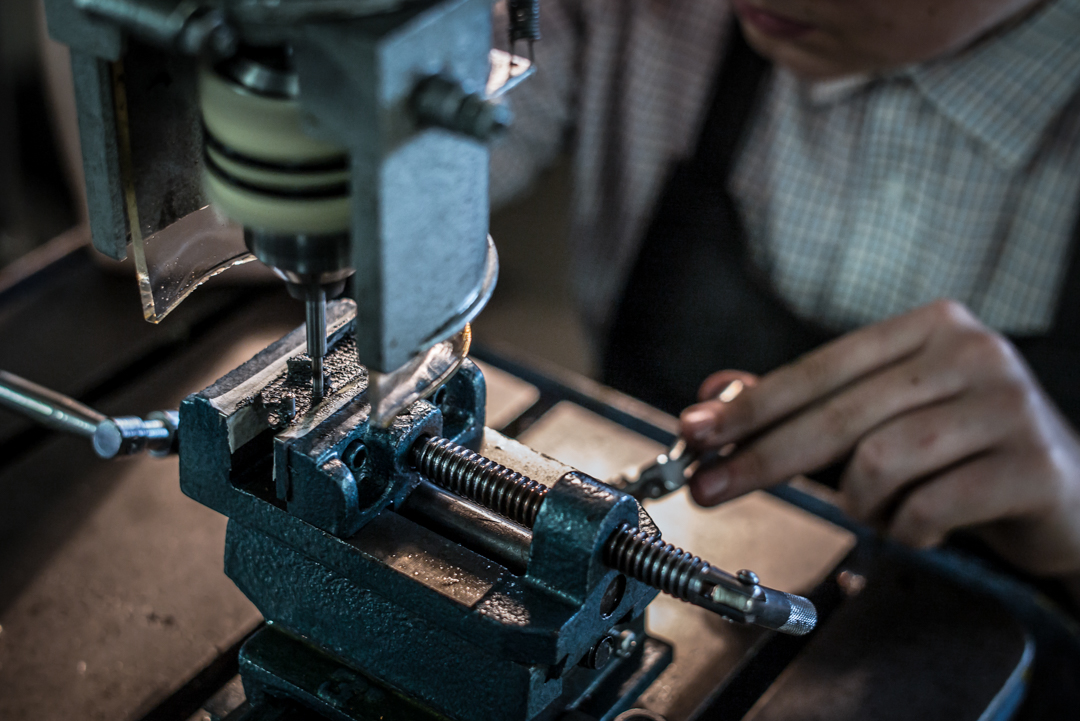 We do not pretend that it will be an easy road but it will be a stimulating and rewarding one for any youngster interested in engineering, mechanics, innovation, creativity and history. Those successfully completing their five-year apprenticeship will be awarded an industry-wide recognised Certificate attesting to their proven skills. The rest of a gunmaker's career is a constant learning process as experience, experimentation and collaboration with peers bolsters and amplifies the talents and skills they have already developed.
At the beginning of an apprenticeship, the apprentice is usually a raw teenager with little to offer but (hopefully) some innate talent and a good work ethic. Ten years later, that same individual will be a fully-fledged and time-served gunmaker, able to work anywhere that best quality guns are made, repaired, serviced or maintained. Even today, only a handful of people exist who can make this claim. Of course, once trained, we hope they will remain with Westley Richards for years to come and we strive to create a collegiate, stimulating and rewarding environment here, to ensure they do.
Wherever one goes in the world, where fine firearms are discussed and appreciated, a gun maker apprenticed to one of the great English firms is revered as the cream of the crop. A Westley Richards apprenticeship is a ticket to a lifetime of rewarding, well-paid work; for the skills acquired are in very short supply the world over.
Westley Richards is currently seeking new apprentices. This is our commitment to the longevity of our own business and to the gun trade in Britain in a wider sense. Applicants should have an interest in mechanics or engineering, good hand-eye coordination and the ability to pay close attention to detail. Artistic ability is a bonus. People good at making shapes and drawing, sculpting and using hand tools will find they progress well under good tutelage, in the right environment. Hand-filing steel and shaping wood into fine firearms is a very satisfying and creative process.
Stockers, finishers and actioners all provide the essential elements of the gun-making process. Apprentices will graduate with one of these specialisations, though it is not uncommon for those with one set of specialist skills to learn others during their working life.
Although, traditionally, apprentices were taken on as young boys, Westley Richards is equally happy to consider applications from women and from older candidates with related skills, transitioning from other industries.
For full details please send a CV and cover letter stating your interest to apprentice@westleyrichards.co.uk