Bland sold hammer guns, boxlocks and sidelocks and ran a successful business for decades, based in Birmingham's Steelhouse Lane. The earliest record of the firm dates from 1862, when they started up at 41 Whittall Street, also in Birmingham's Gun Quarter.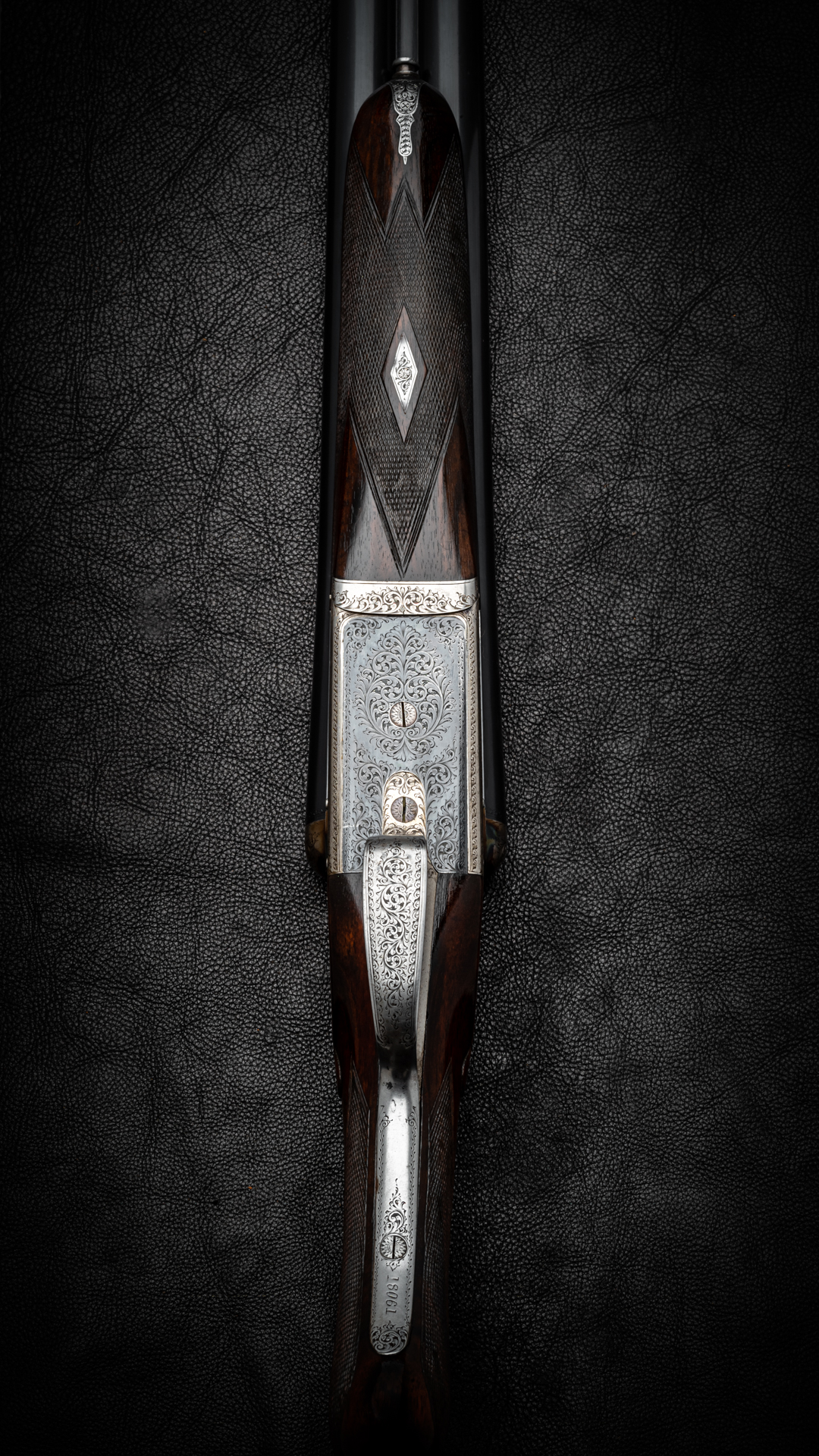 Like many Birmingham gunmakers, including Greener and Westley richards, Bland opened a London shop, which he called (without irony) The House of Bland. Over the years, the company moved in and out of several London premises and even opened a shop in Liverpool.
Production always focussed on robust, rather plain, practical guns for explorers, expeditions, fore-shore hunters and colonialists. This included pistols, cape guns and, above all, big bore duck and goose guns. This 10-bore (serial number 18061) is one such, but it is of a much higher level of finish than most of the firm's output. It was sold in the year the Crown passed from King George V to his son, Edward VIII. So far, it has passed through the reigns of four monarchs, yet looks almost as good today as it did all those decades ago.
The rib on the steel barrels bears the address '430 West Strand, London W.C2', which was opened in 1886; a year before the founder died and the business was taken over by his son. His grandson, Clifford, in turn, ran the company until he died in 1943, thereby ending three generations of family ownership and management. Clifford was an avid wild-fowler and made sure the firm specialised in this type of gun during his tenure.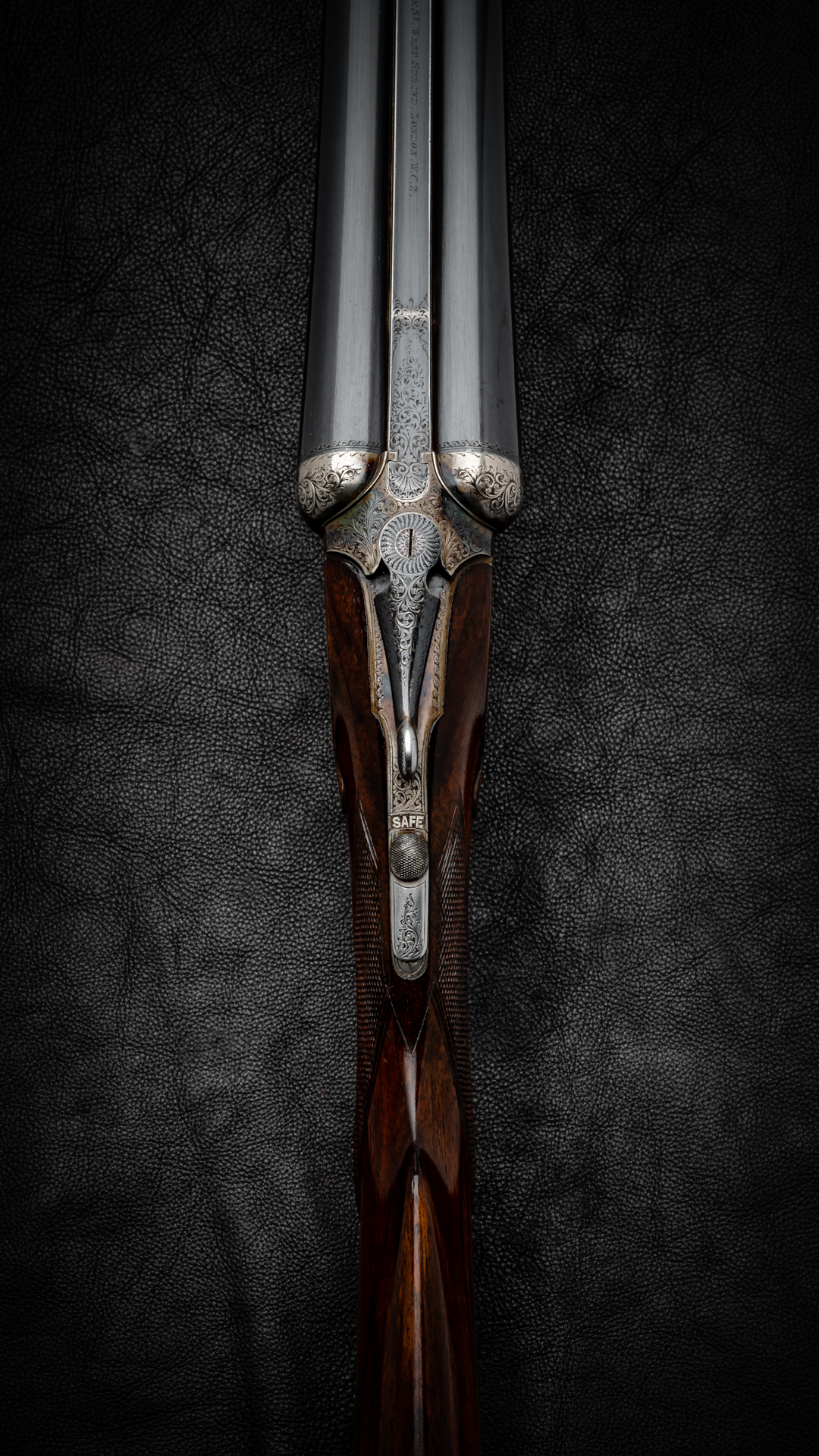 The gun pictured here is a classic, Birmingham made, Anson & Deeley action, Thomas Bland, 10-bore wild fowling gun. It is the smallest of the 'big bore' standard sizes sold in Britain in the nitro era, providing the extra load carrying capacity now fulfilled by magnum 12-bores. The vintage 10-bore is a gun that remains shootable in the conventional manner and can be carried by a reasonably fit adult male. It is also the biggest bore now legally applicable to hunting birds in the United States. In the UK there is no restriction based on bore size.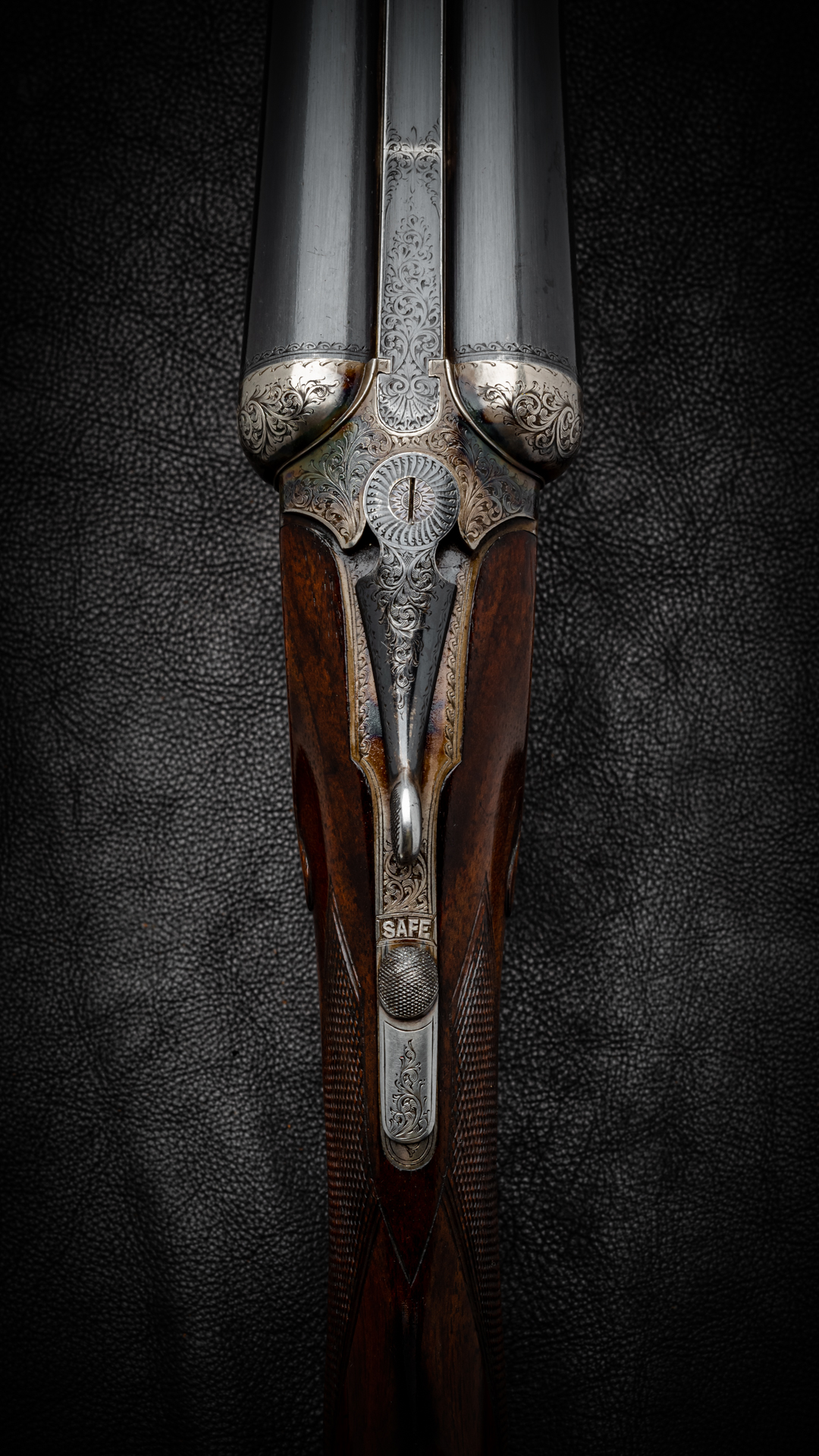 In common with many guns built to fire heavier loads, the Bland has a treble grip action, in this case consisting of a Purdey double under-bolt and a spade-end doll's head rib-extension with a sliding top-bolt. Operated by a top-lever and equipped with two triggers and automatic safety, it is every inch the 'modern gun'.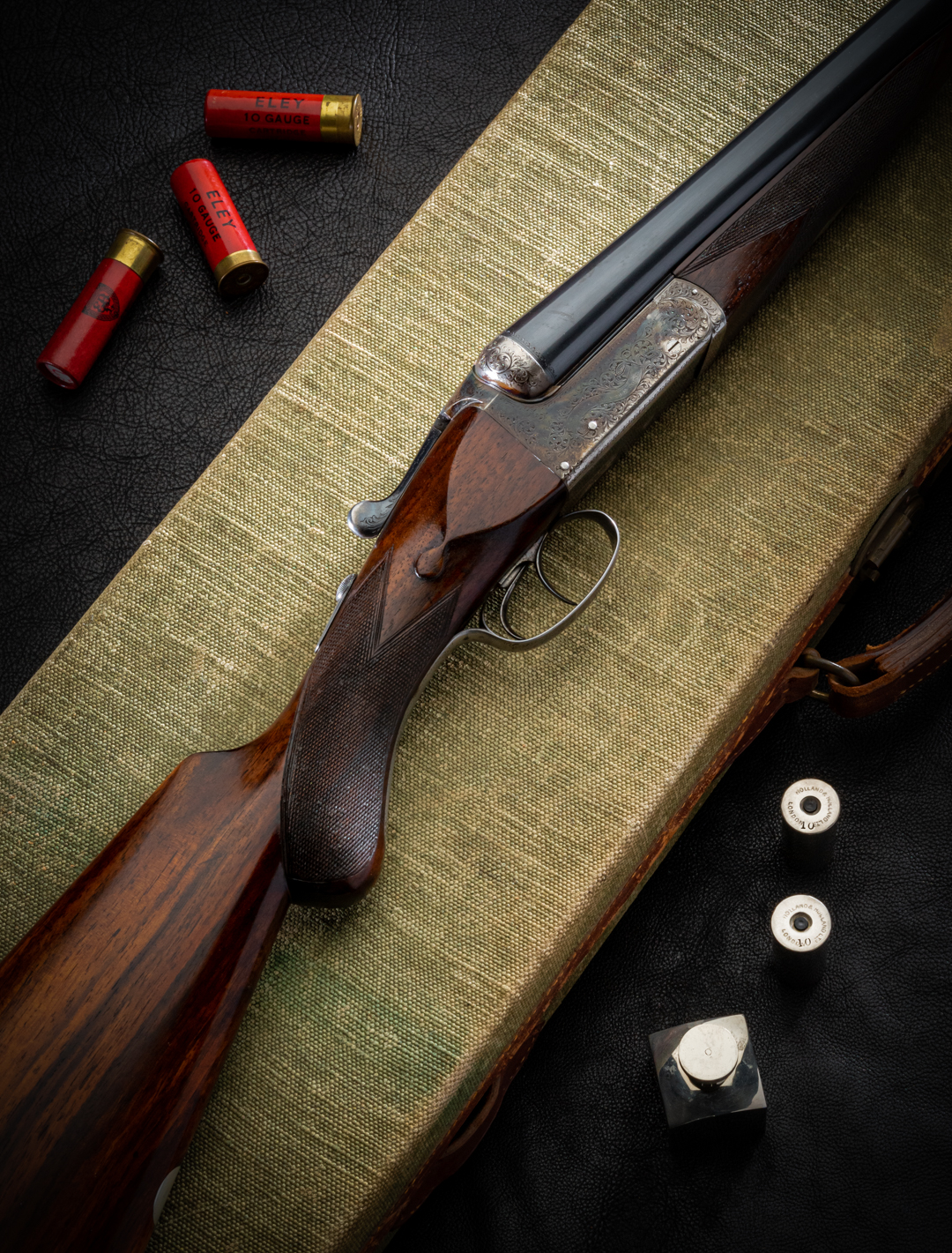 The gun is fitted with an unusually nicely-figured walnut blank and this has been cut into a semi-pistol-grip form with fine flat-top chequer, which has not been re-cut, and side panels and drop points. These features are usually reserved for more expensive models.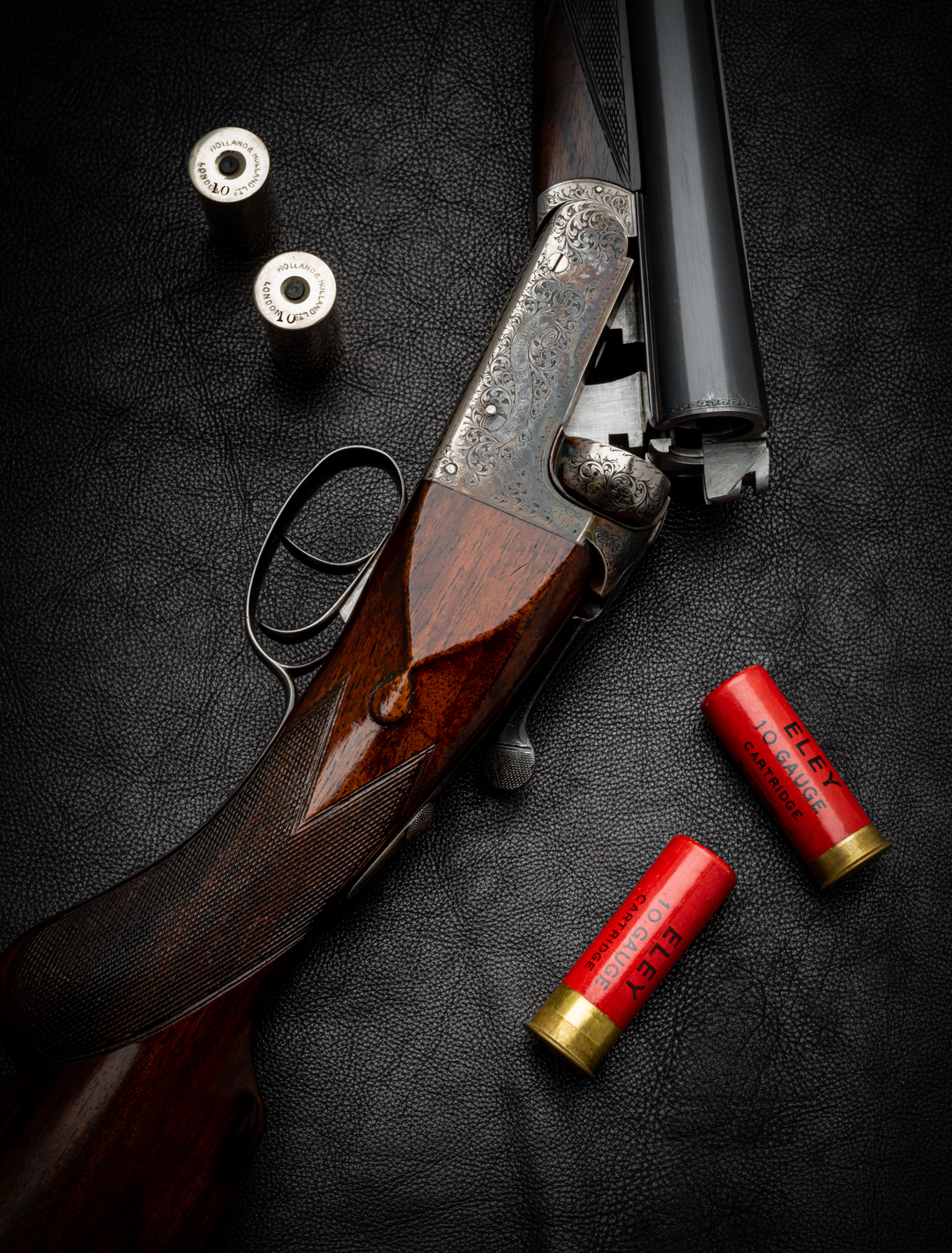 The action and furniture are nicely engraved with medium scrolls and all metal surfaces retain an impressive percentage of original finish. In fact, every part of the gun is refreshingly unadulterated or altered and it shows very little wear.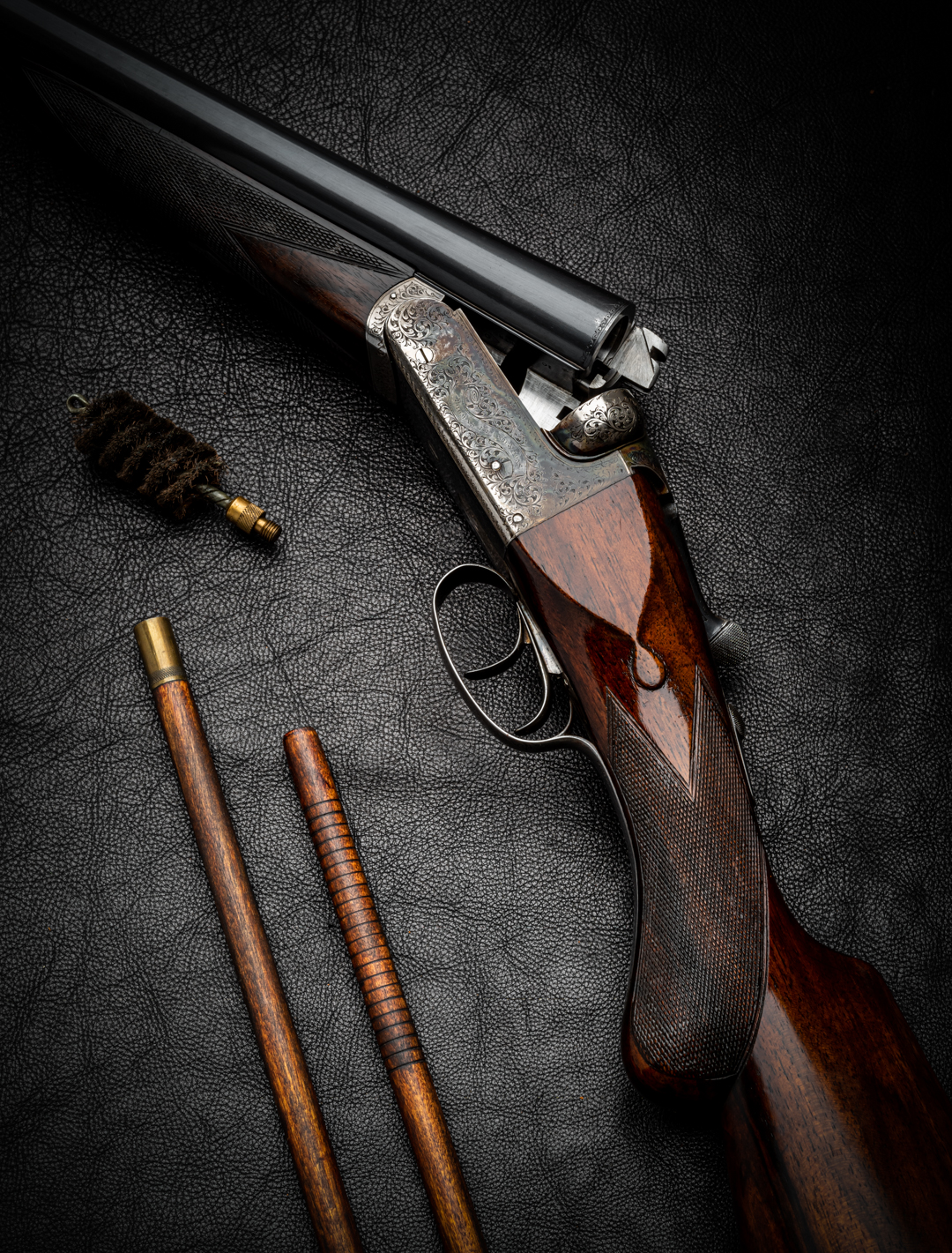 The lightweight canvas and leather gun case was the practical choice of the day and the one supplied with the gun still accompanies it. The case is in excellent order, with the canvas and leather just showing the usual light scuffing and colour fading that the years inevitably impart.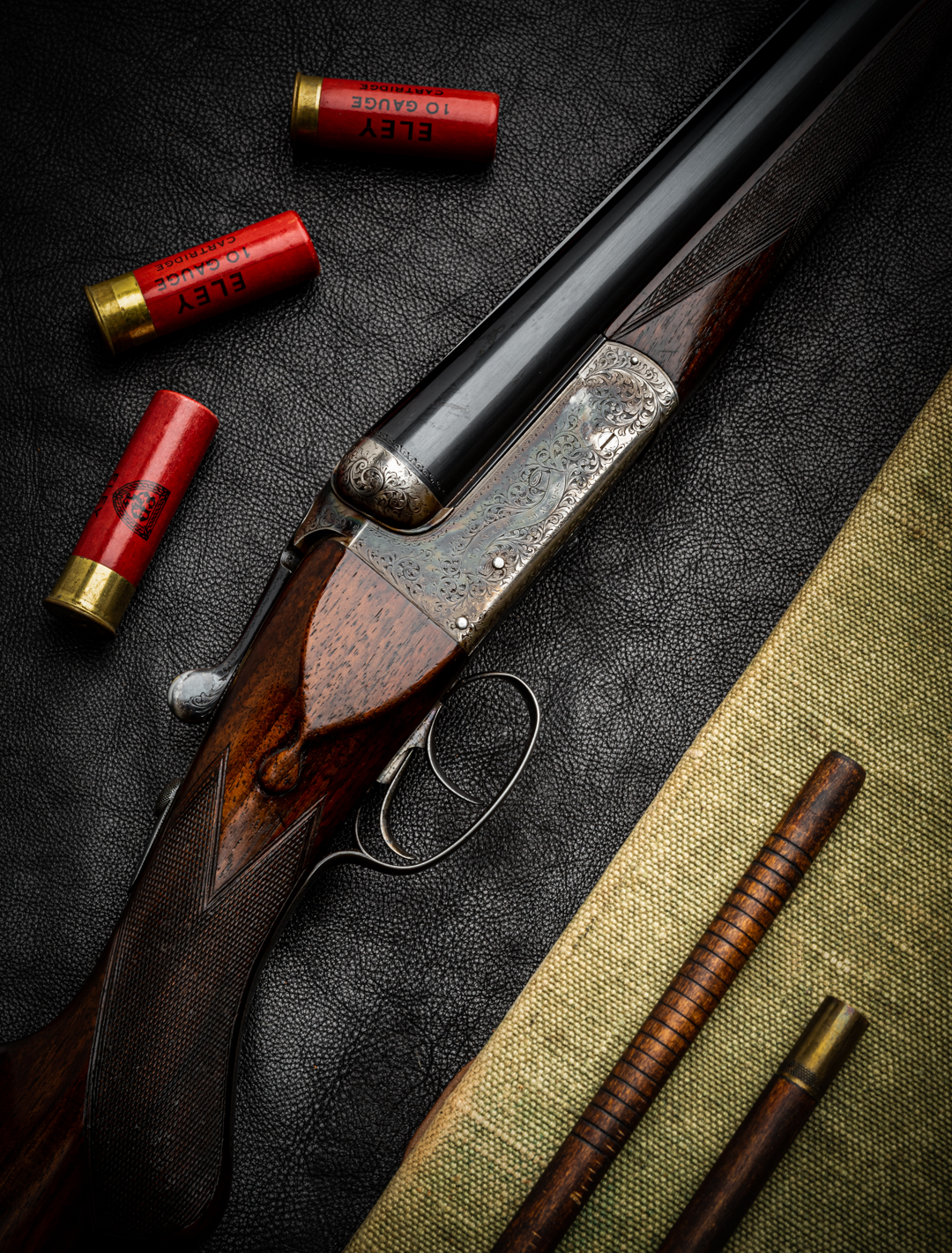 The package is a pleasing one. A rare, higher-quality, medium 10-bore boxlock ejector, made in 1936 and nitro proof tested with 3 1/4" chambers, for 1 3/4 oz of shot, cased and presented just as it was almost ninety years ago. Snap caps and oil bottle included.