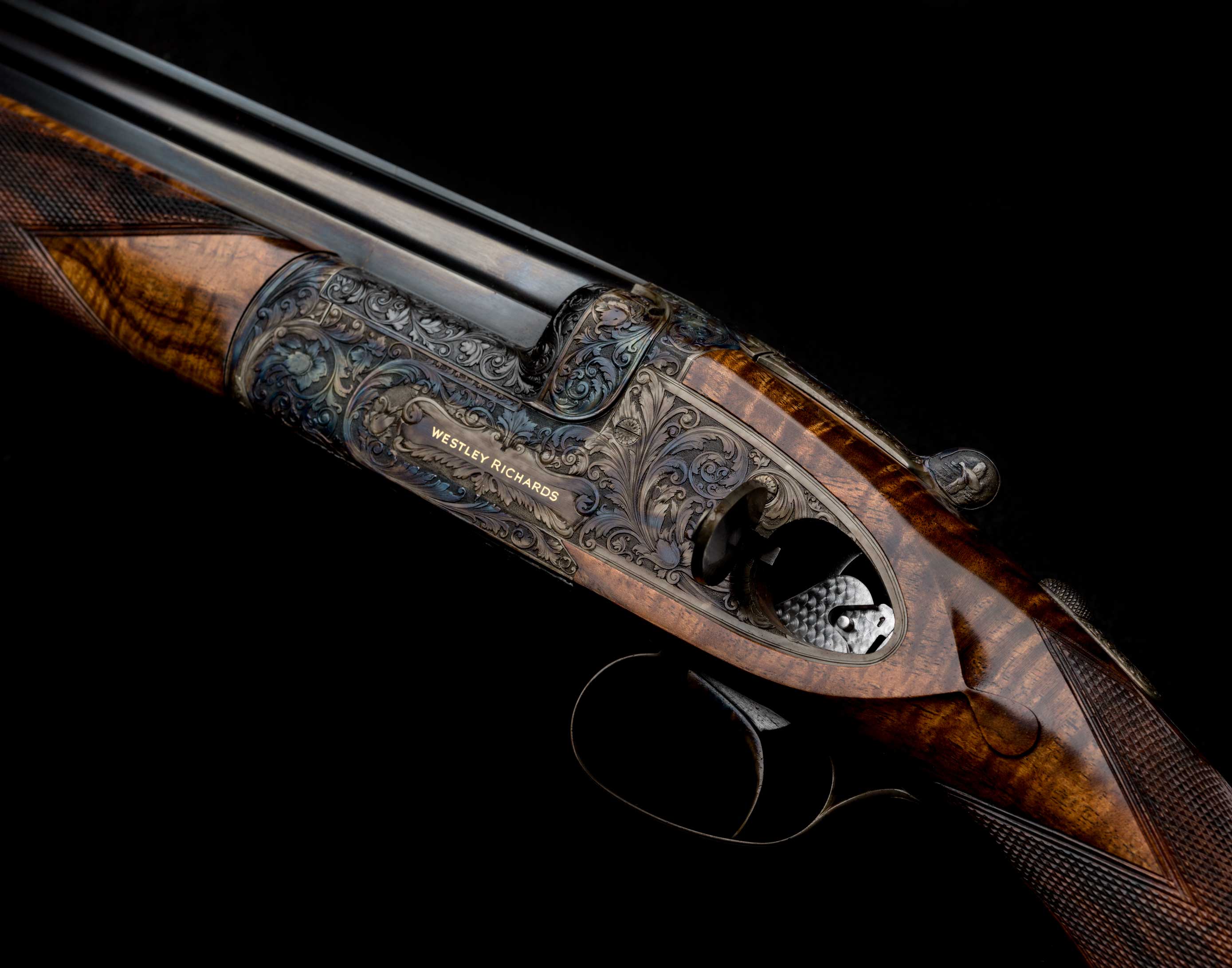 The over and under shotgun is a model I have always shied away from making. Whilst no doubt commercially sensible, I personally have always shot with a side by side, and have preferred, whilst the company is under my guidance to focus on these side by side models. I clearly recall when I was young, that an over and under shotgun was completely frowned upon when taken to a game shoot, it was "go home and shoot clay's" material.
Another reason why we haven't, as yet, focused on the over and under, is that we already have a very broad portfolio of products.  At present we are making our shotguns and double rifles in fixed lock, droplock and sidelock configurations which has kept us very busy for a long time, so it has always seemed sensible to leave the over and under's to the people who were already making them. Holland's, Purdey, David McKay Brown, Watson Bros and newcomer Boxall & Edmiston all make a very good over and under and compete between themselves for that market. By introducing a sort of 'non best' over and under version Holland's and Purdey have also tried to take on the lower end of the market than they normally play in, I have never understood why they introduced these models but that is a story for another day.
So to the question, will we be looking at introducing a new model of our 'Ovundo' in the future?  The answer is an emphatic 'Yes'. This project is being spearheaded by our young and energetic workforce who are much more enthusiastic about the over and under than old man Clode! Game shooting has changed over the years, and as such, the demands on the guns we use have changed. We will be looking at a completely new model of gun from the ground up, one which we feel will tick all the boxes of what a person now requires of an over and under gun. It will no doubt take time but the will to do this is now here which it hasn't been before.
To kick the project off we will shortly we will be taking delivery of 3 of the latest CNC machines on the market which will be supported by state of the art CAD/CAM software and an enthusiastic team, so the process will begin in earnest soon.