We advise all our customers to use lead shot for as long as it is possible to do so, in whatever shooting context they participate. If, or when, lead is removed as an option, we advocate bismuth shot as a ready-made alternative.
Lead is better; having a density of 11.32 g/cm3 compared to that of bismuth, which is 9.7 g/cm3 (making bismuth about 85% the density of lead). However, it is the closest lead alternative currently available in terms of performance and it can be substituted for lead without the need to alter the gun in any way.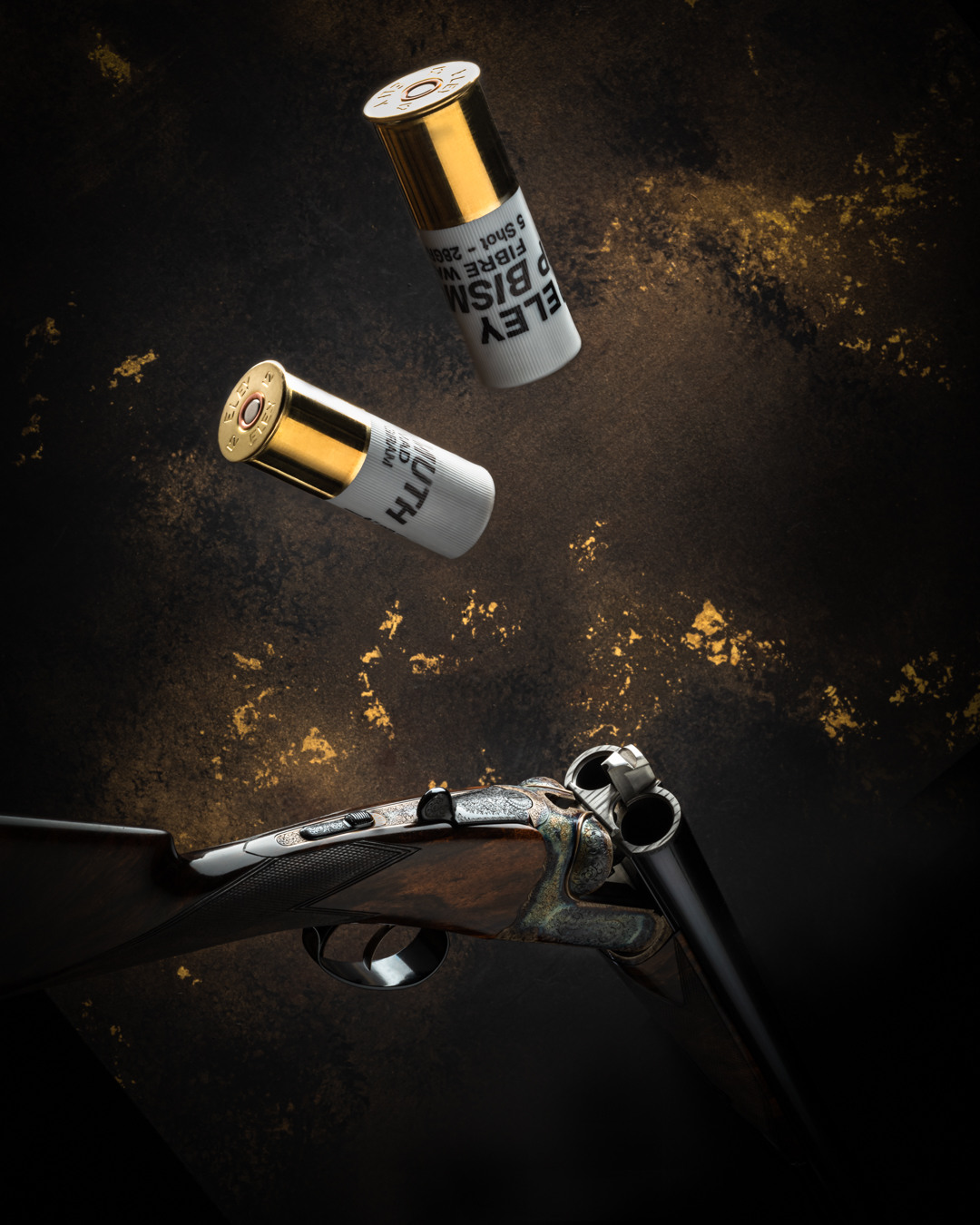 The bismuth shot commonly loaded into cartridges is actually an alloy, with tin providing the malleability that bismuth lacks. Because it weighs less, we recommend buying a shot size higher than your usual lead choice and a cartridge two grams heavier to make up in pattern density what you lose by going up a shot size.
By making this adjustment, a bismuth 32g load of No.5 shot should perform just as well as your usual 30g load of No.6 lead shot. You will have to pay a little more but you can rest-assured that your valuable shotgun is not going to be damaged and feel confident that your game is going to be killed cleanly.
Despite claims of suitability coming from many interested parties, the use of steel shot in gun barrels not made for steel shot is not yet sufficiently well documented or tested to provide unequivocal data confirming that your gun will still be in the same condition it is now once you have fired 10,000 standard steel shells through it.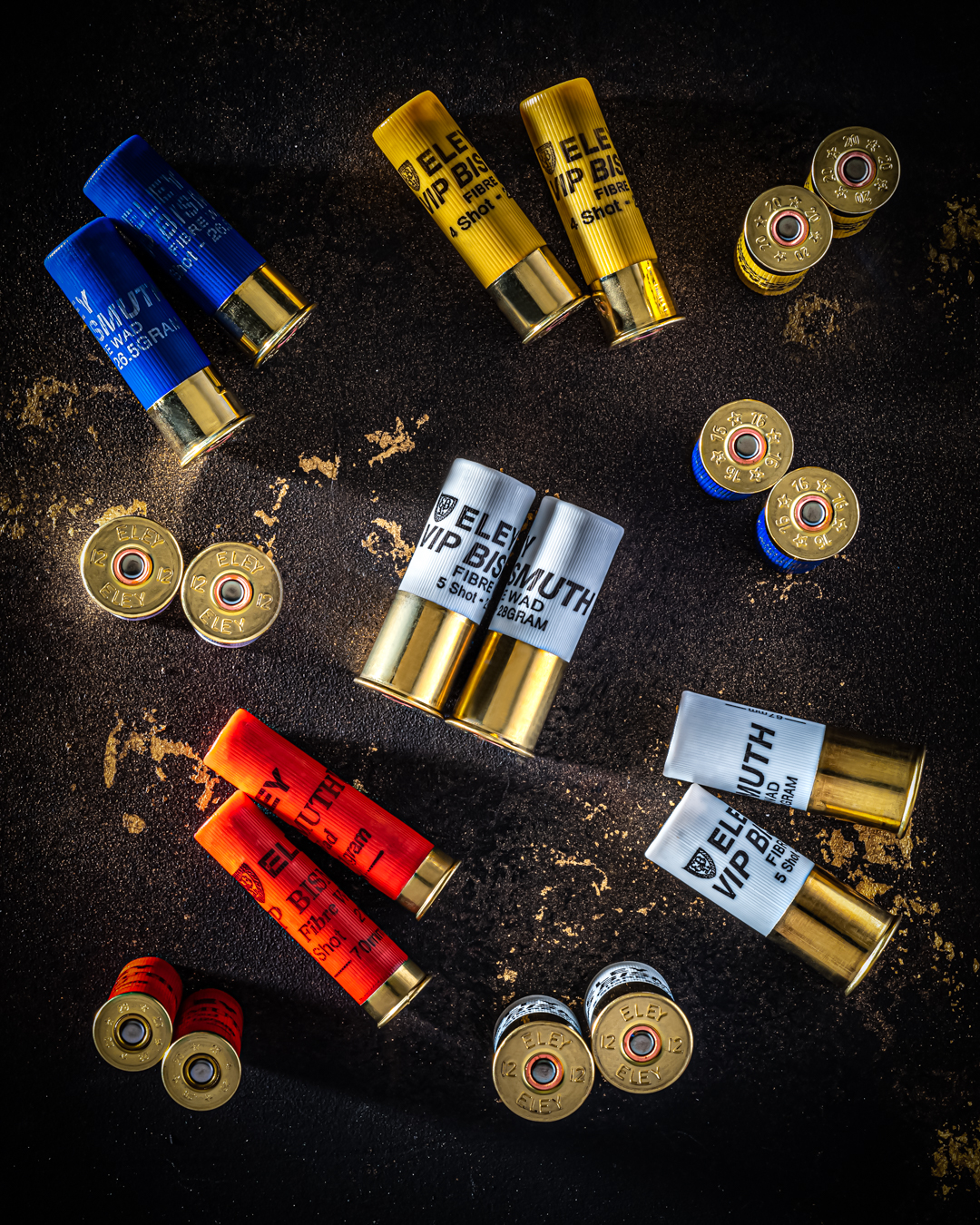 It may be that in the future, when this data is available, we adjust our advice and recommend that steel shot (or one of the other new compounds currently under development) be used in our guns. Until then, we are advising that only bismuth be used.
There is a cost implication*.
- A premium lead cartridge (Gamebore Regal) now costs £366 per thousand.
- A standard steel cartridge (Eley Grand Prix Traditional Steel) is £449 per thousand.
- A bismuth cartridge (Eley VIP Bismuth) is £1,299 per thousand.
To simplify that cost calculation, the price per shot in these equivalents is; lead 36p, steel 44p and bismuth 1.29p. That means if you shoot a good quality two-hundred-bird day, on which you get the average amount of shooting (which in a team of eight guns would be twenty-five birds to your gun) and you shoot averagely; meaning four shots to one bird, you will fire one hundred cartridges. With lead, your cartridge bill would be thirty-six pounds, with steel it would be forty-four pounds and with bismuth it would be one hundred and twenty nine pounds. That means by switching to bismuth from lead, your day will cost an extra ninety-three pounds.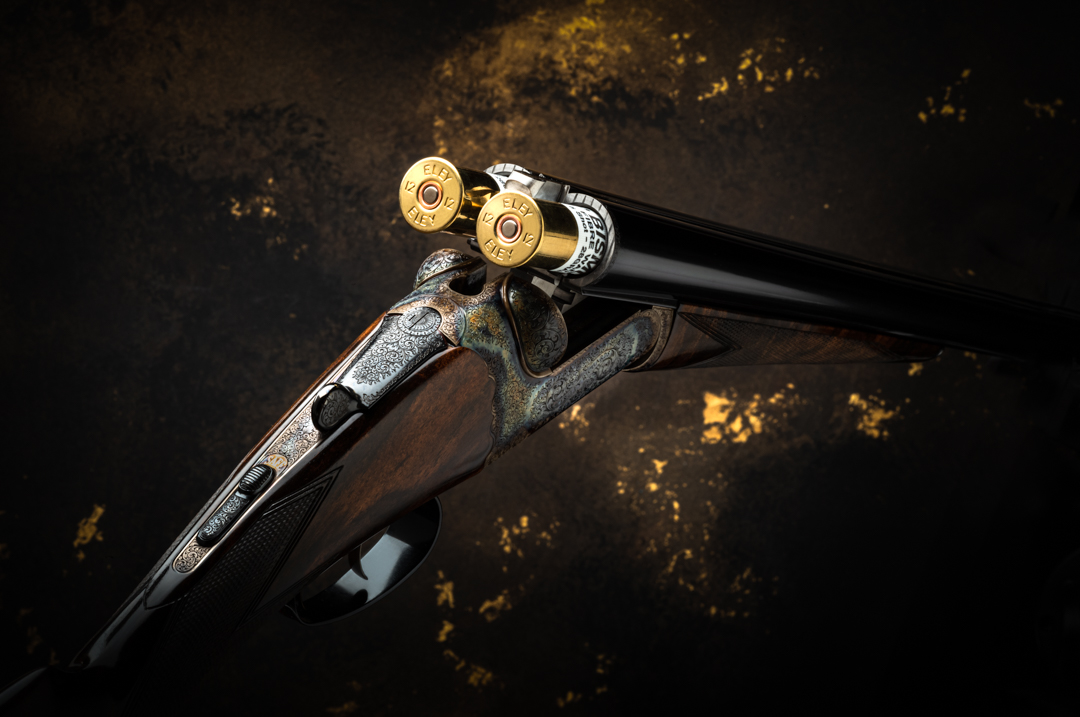 To put that ninety-three pounds into perspective, a decent two-hundred bird day will comfortably cost a thousand pounds and your shotgun is probably worth several thousands, if not tens of thousands.
It is simply a false economy to save ninety-three pounds on your day's shooting, yet risk damaging an asset worth untold multiples of that figure. Since lead shot is not currently under threat for use on clay shoots, we advocate practice with lead and a switch to bismuth when live quarry is involved.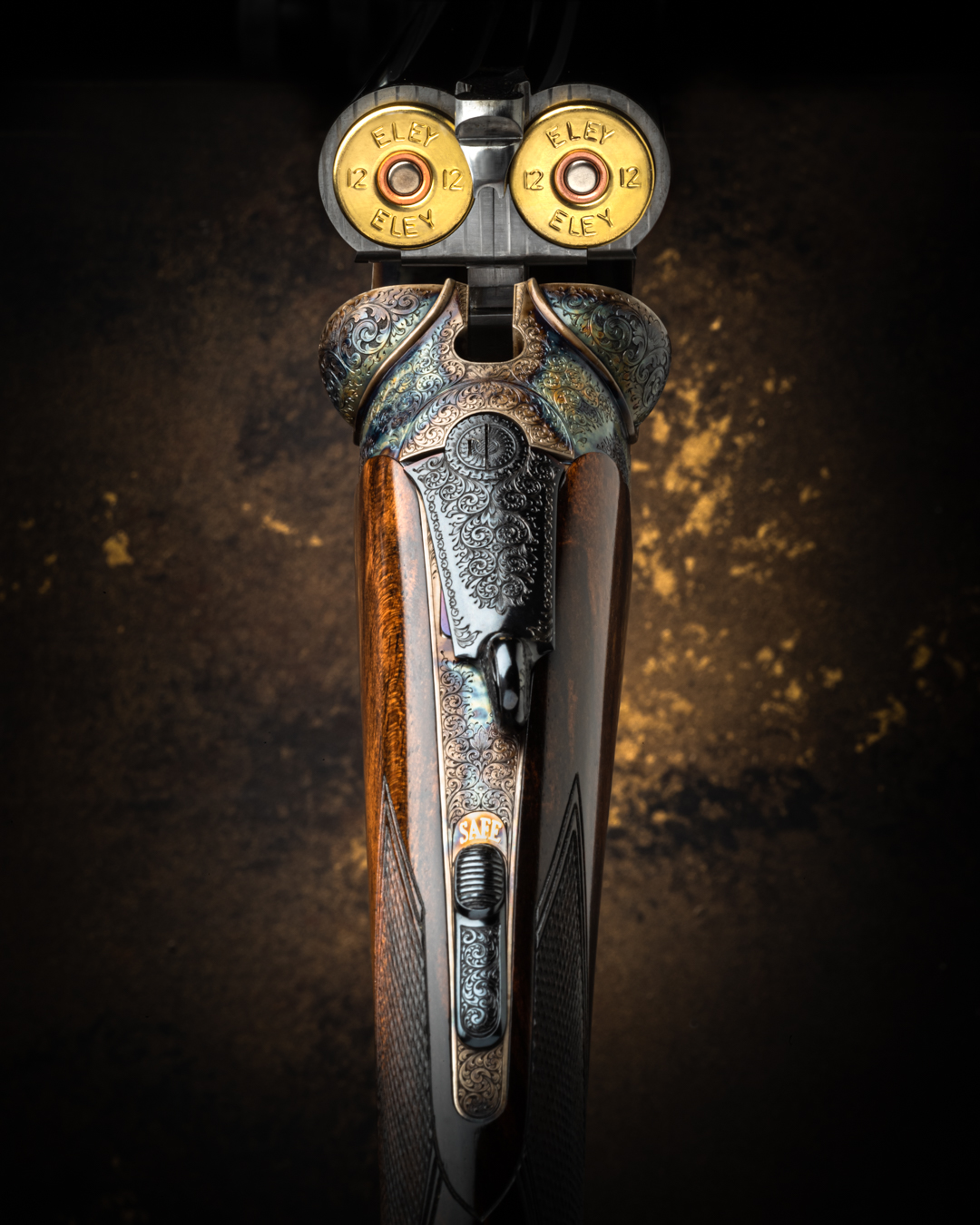 Like everyone in the industry, we are hopeful that technology will solve the problem and that we will, in time, have cheap, effective alternatives to lead, which prove to be harmless to traditionally-made shotgun barrels.
It is the barrels that impart so much of that fabulous handling quality into the guns we love and shoot. We should look after them; and that means, for now at least, picking up the 'phone and ordering a few slabs of bismuth in cartridges of the appropriate case length, swallowing the cost and getting on with enjoying our season.
*Correct at time of writing.