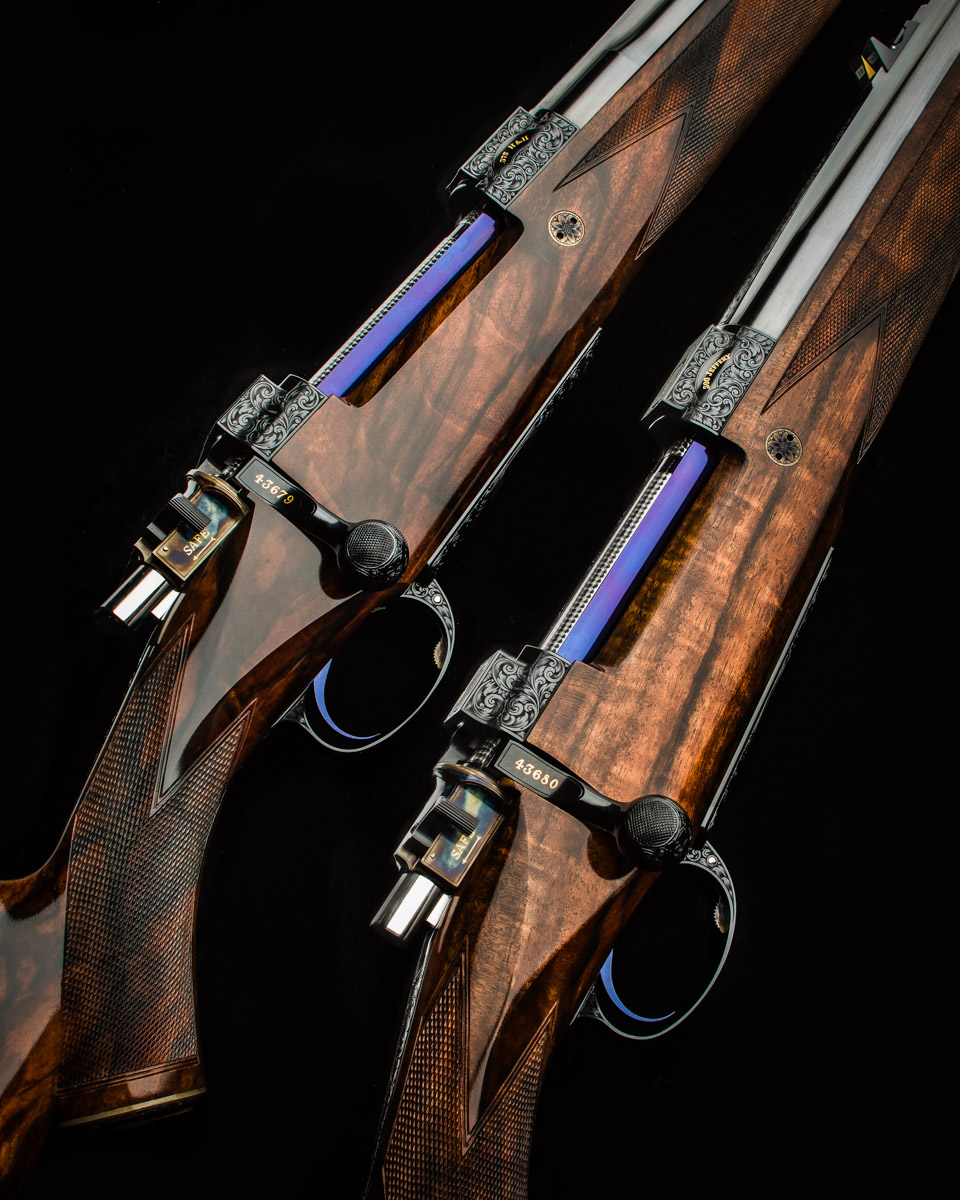 Both calibres have formidable reputations and really should need no introduction. The .375 has been regulated to shoot 300 grain loads, whilst the .500 shoots its classic 535 grain bullet, in this instance Woodleigh Weldcore's, from modern Kynoch ammunition.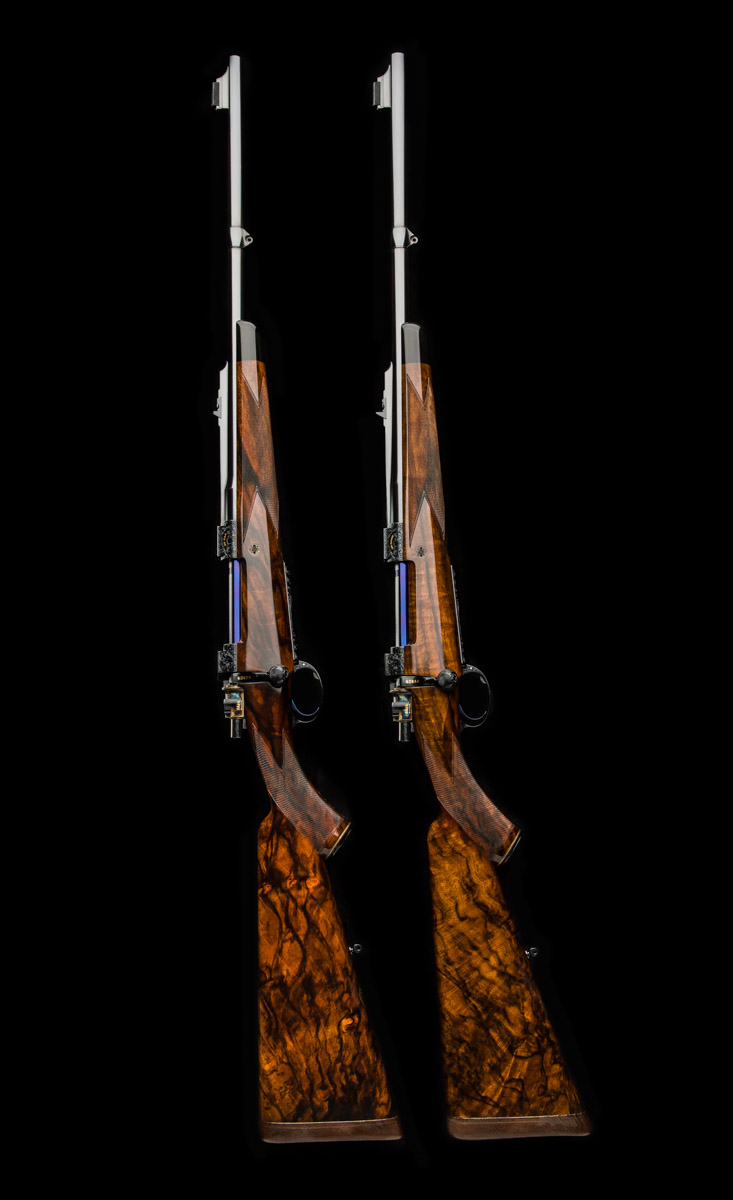 As is becoming the norm with our 'Modéle de Luxe' guns and rifles, only the very best walnut has been used as this makes such a statement when viewed by even the most casual of observers. We take great care in sourcing only the very best and like to think that the clients expectations will be more than surpassed.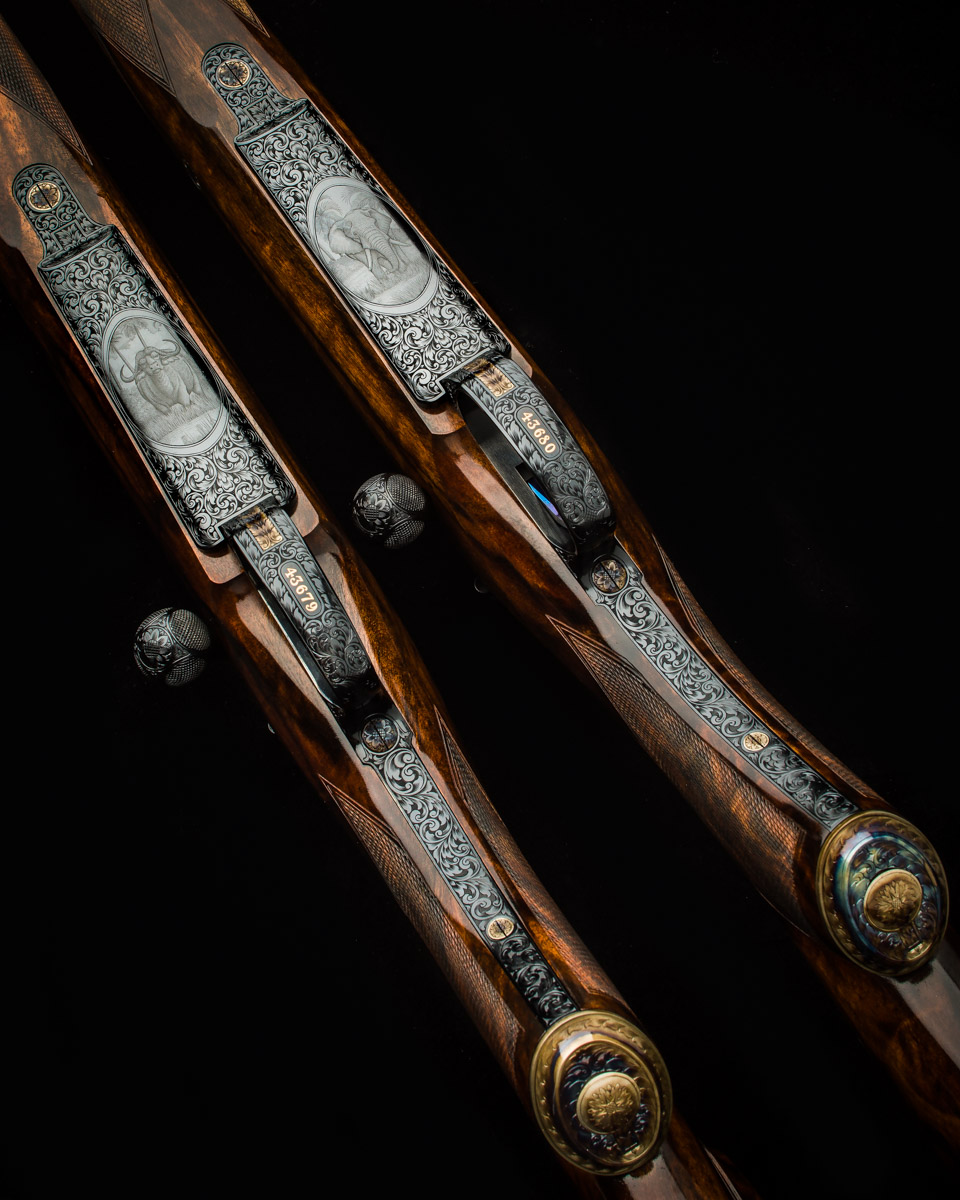 Full deluxe scroll, gold lettering and game scenes complemented by deep black, case colour hardening and light blue finish.
Engraving wise the client had asked for our deluxe scroll with gold naming throughout and the addition of a Cape Buffalo game scene on the .375 and a Bull Elephant on the .500. With our classic combination of blacking, case colour hardening and light blue finish the overall look of the rifles is subtle and classic.
Heading south of the equator shortly, these rifles will be sure to get a lot of use, with the team here at the factory keen to see the results of all the hard work. It is one thing to build beautiful rifles, but as the saying goes 'the proof of the pudding is in the eating' or in this case the shooting!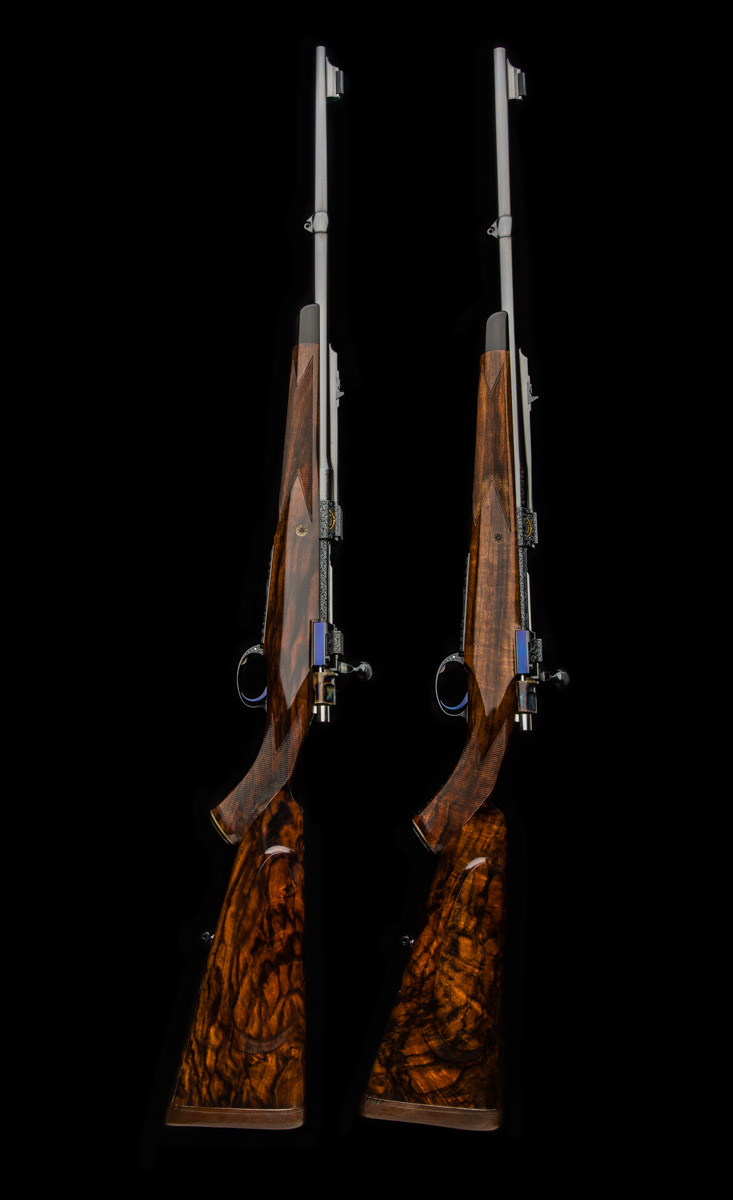 Spectacular matching wood for the rifles.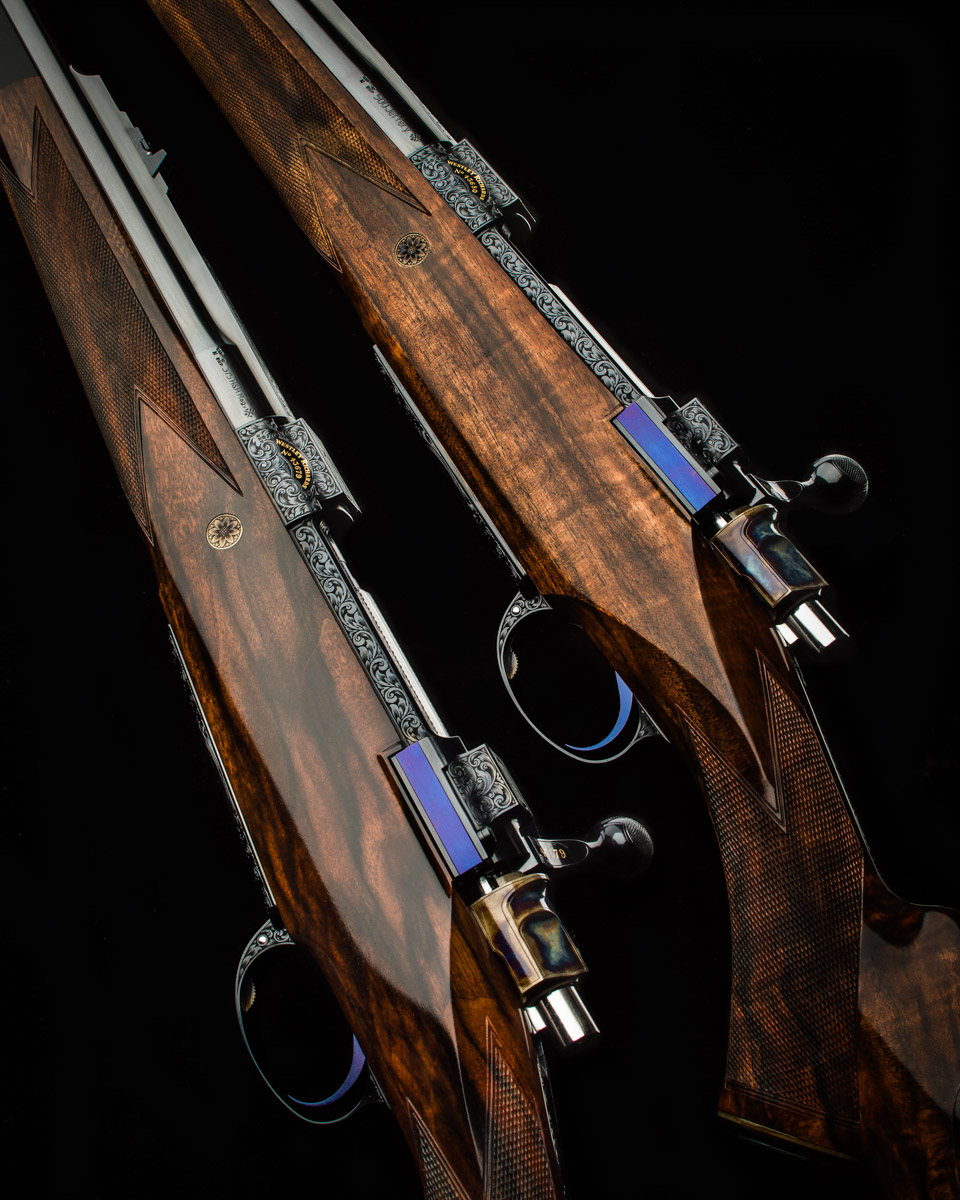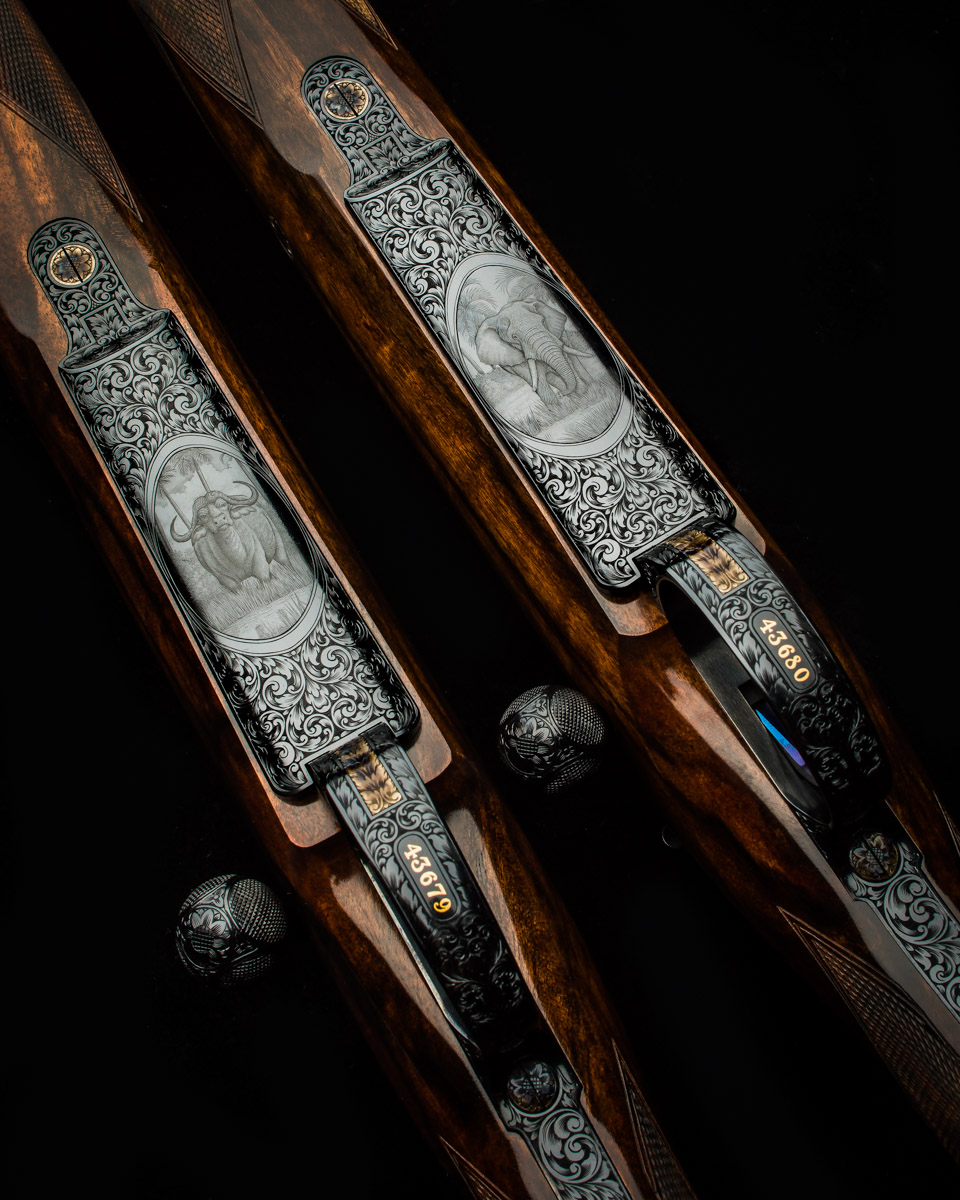 Cape Buffalo and Bull Elephant adorn the floor plates of the two rifles.