The Westley Richards leather department is unique amongst the  English gunmakers. This small shop which started with my desire to make our own cases in house, now makes a diverse range of hunting inspired leather goods to the exact same demanding criteria we use when making our guns. Our philosophy is quite simple, we want the gun, the case, cartridge bag, gun slips, cartridge belt, cleaning roll and travel bag, everything, to be handed down to the next generation. We want the patina of your hunting days and journeys telling stories to your children and grandchildren.
In order to achieve this we use a very simple formula, the finest components we can buy combined with all the time required to make a product as well as can be made. Hand burnishing edges is both hard work and a time consuming business, but it is that time and effort which makes a difference and ultimately sets our leather goods apart from any others found currently in any volume in this industry. I am sure you can source individual products from some very good small craft makers, if you have the time.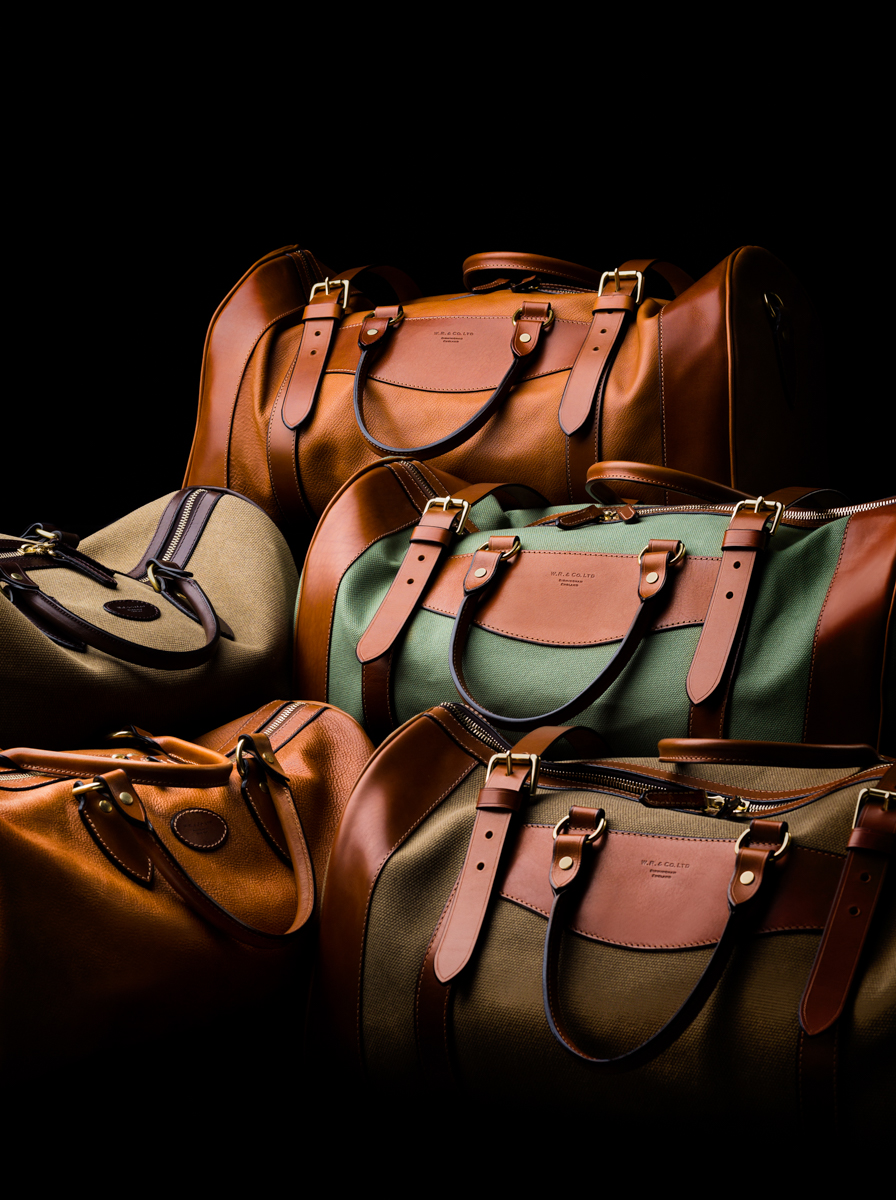 The range of Sutherland travel bags in full leather and canvas and leather.
Our leather shop operates in much the same way as our gunmaking, as such we are pleased to entertain bespoke orders. We are able to use a wide range of materials from our superb organic veg tanned Swedish leathers through to exotic skins from ostrich and alligator. We also often convert customers game skins into products, cape buffalo being one such example and one which makes a beautiful  product, always full of character.
For information on our bespoke orders please contact a member of our team at sales@westleyichards.co.uk to submit an enquiry or shop our leather goods online at westleyrichards.com