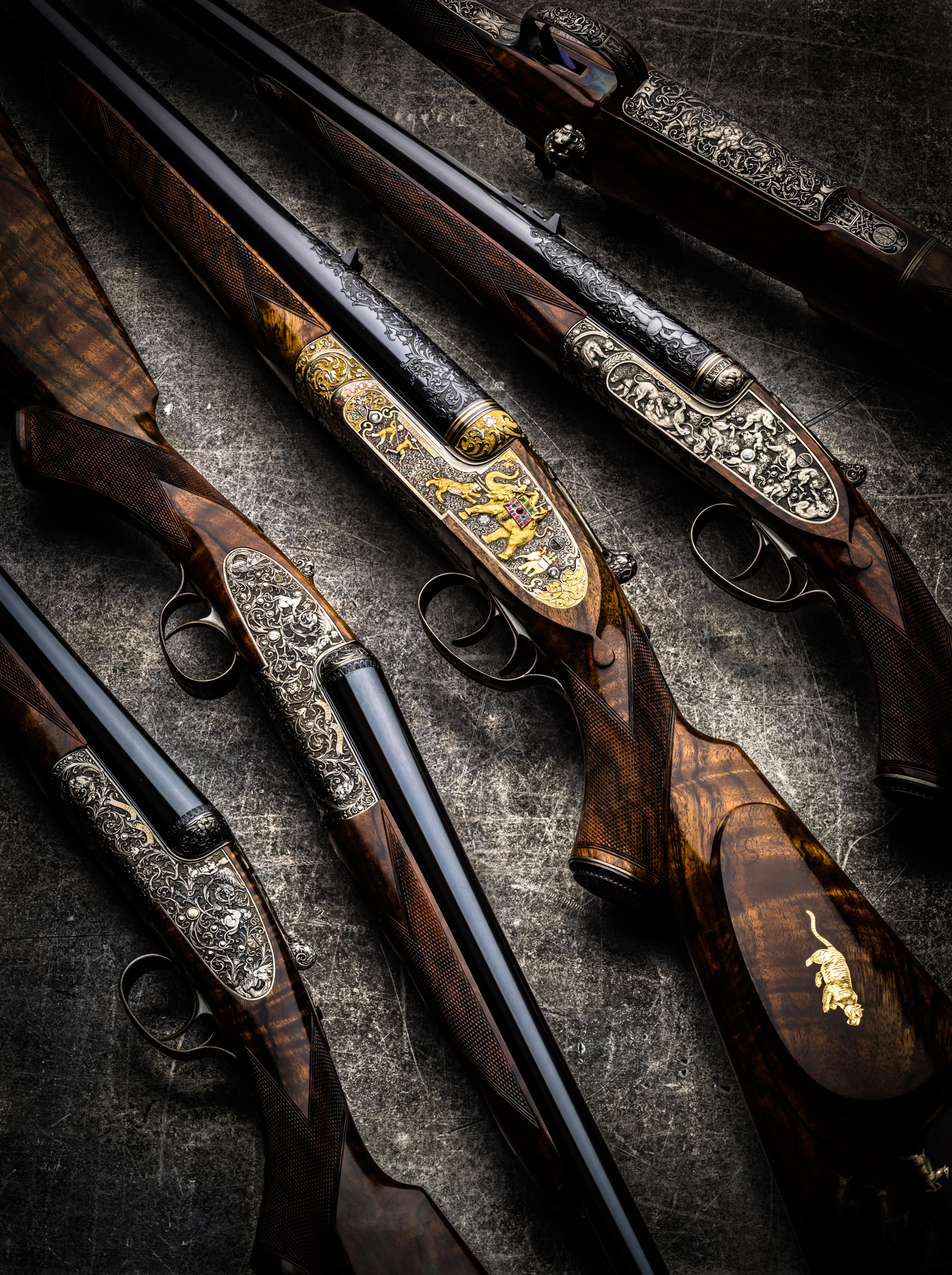 I was asked recently by Shooting Sportsman for some photos of Paul's work on Westley Richards guns and rifles over the past few years, and took this group of all the guns he has engraved for us. It didn't work for the size and space of the article and was perhaps a little gloomy so here it is rather than waste the effort!
This photograph does show, in one hit, the diversity and creativity of Paul's work which in my opinion has, love it or hate it, introduced a new style and level to modern day gun engraving.
The article on Paul Lantuch by Doug Tate, the author of British Gun Engraving, will be in the next issue of Shooting Sportsman.