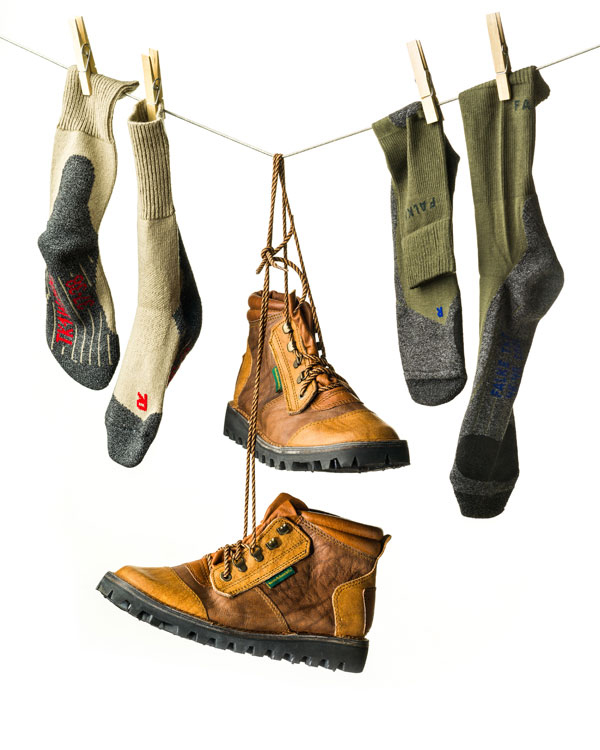 We left the vehicle at about 8 in the morning and tracked a small herd of Buffalo all day until about 4pm when I had to call a halt. I had blisters the size of dinner plates on my feet and couldn't walk another step. This was the result of a bad combination of boot and socks which rendered the whole day unsuccessful, we had to give up 'for a stupid reason' after putting so much hard work in.
It was a good lesson for me and with safari costing so much I made sure that this would not happen again. Good footwear is as essential as an accurate rifle. I researched the socks that were available and found the Falke brand of Left-Right specific hiking socks which we have been selling ever since. I and many of our customers have been using these since that time, and I for one, have never had a further similar problem with blisters and judging by the repeat business on these socks neither have our customers.
The combination of the Courteney boot and Falke sock is one we have promoted for many years now and one we have complete trust in.
https://store.westleyrichards.com/courteney-boots.html
https://store.westleyrichards.com/catalogsearch/result/?q=Falke