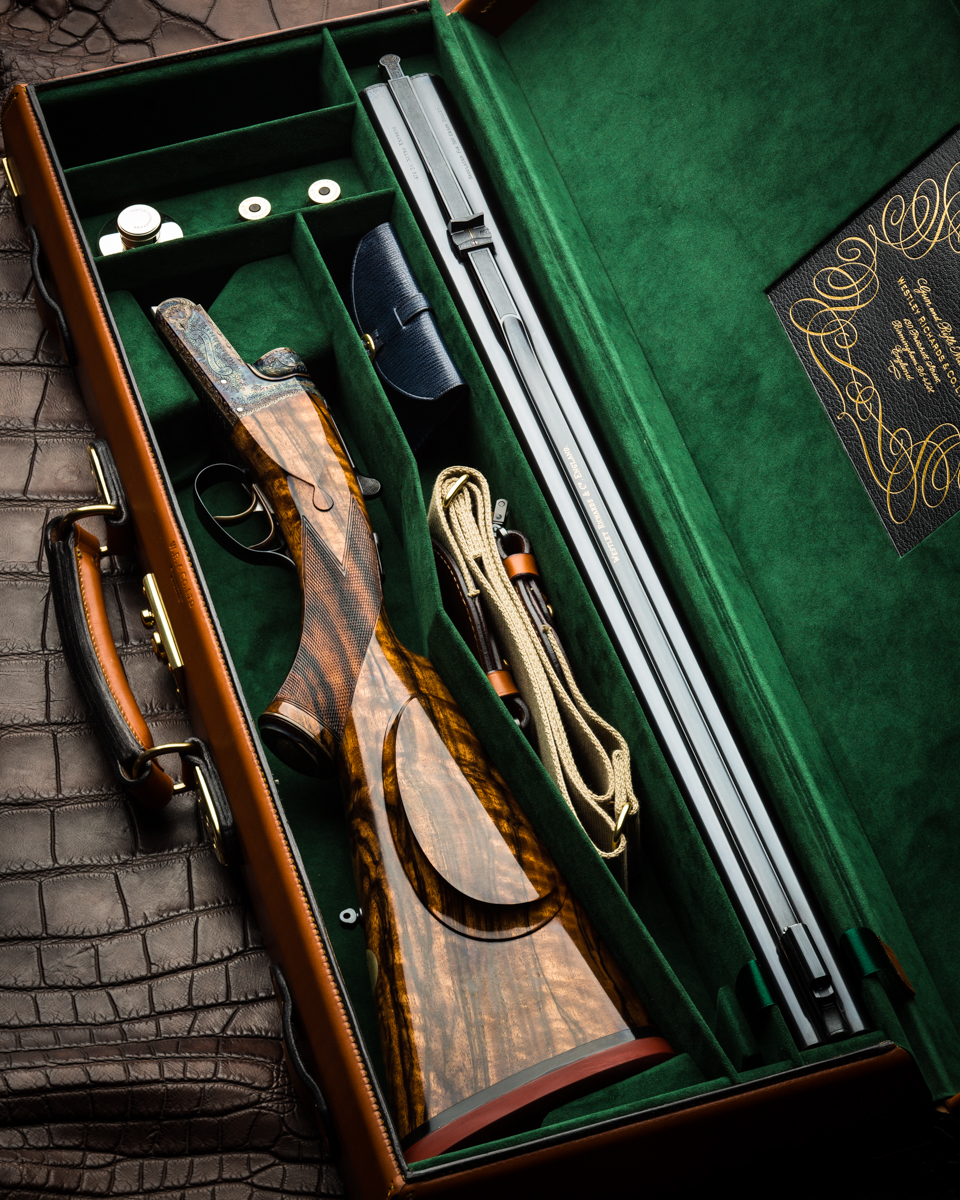 To this day the design remains the most copied, and has been produced in some way by every major manufacturer who produces side by side guns and rifles.
In 1995, former Managing Director ,Simon Clode decided it was time to re-introduce the fixed lock action in a double rifle. At the time the big hunting world was seeing a serious revival and whilst pre-owned rifles sold easily, there appeared a niche in the market to produce a sensibly priced fixed lock double rifle that appealed to Professional Hunters and clients alike. So the new fixed lock was released and whilst never produced in the same quantities as 'droplock' double rifles, they have always appeared in our order books.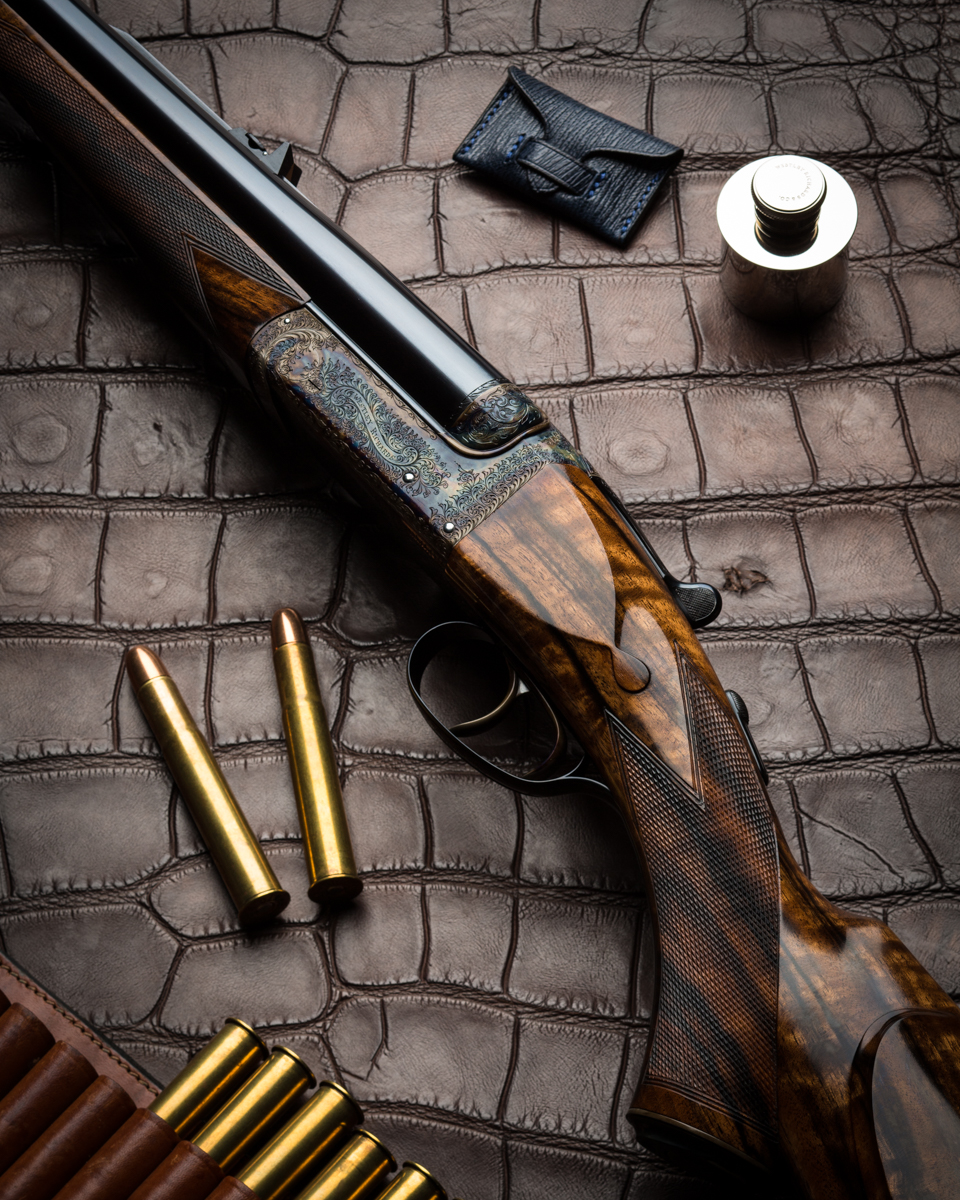 A .470 nitro express fixed lock double rifle. The fixed lock is offered in .470, .500 and .577 only as these are the calibres most commonly built in our 'droplock' double rifle configuration. Built in our factory by the same craftsmen as our other guns and rifles, the fixed lock rifle has Westley Richards signature model 'C' dolls head with wide pivoting 'snap action' lever work, Deeley forend fastener, distinctive 'jockey cap' safety button and classic stocking lines.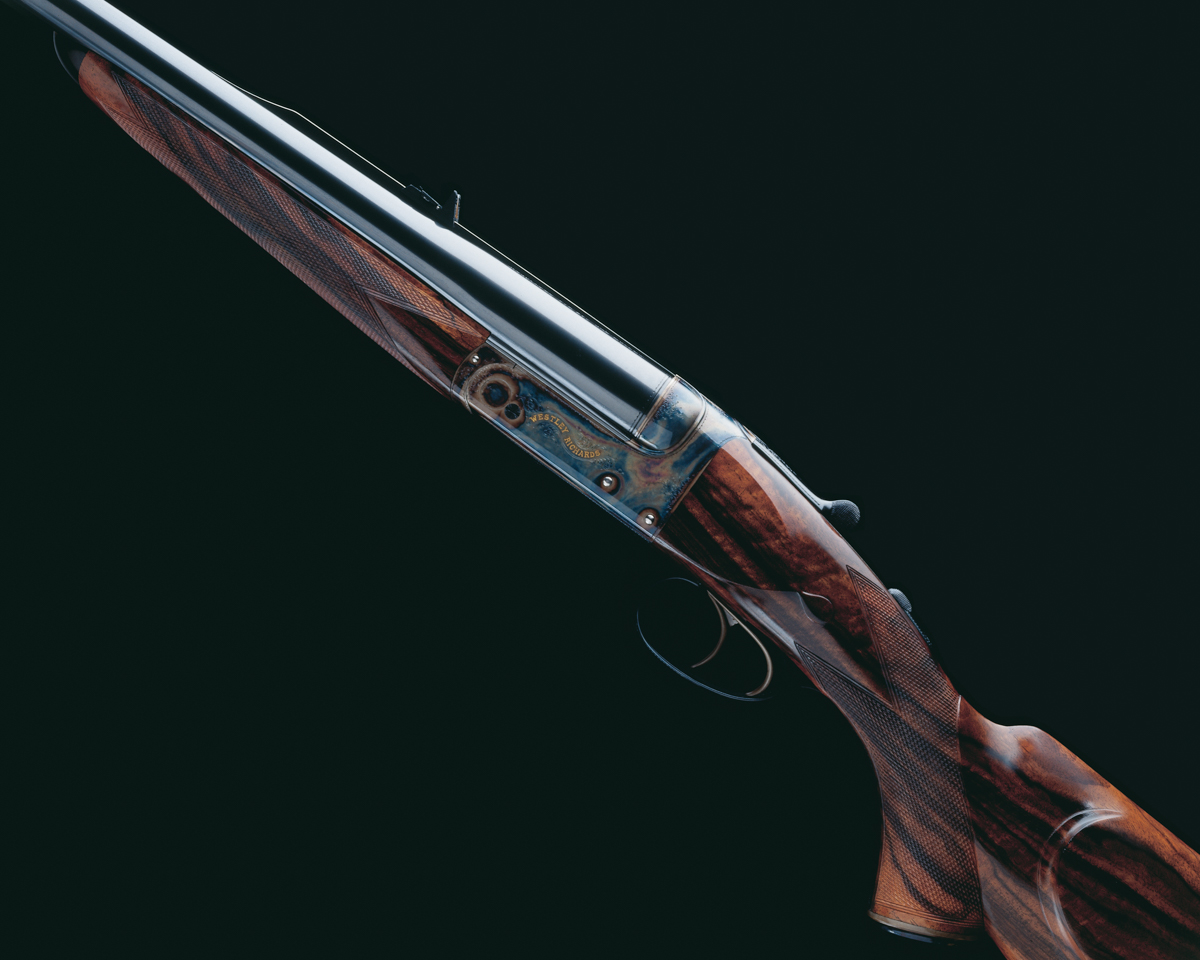 The first of the new generation of 'fixed lock' double rifles as re-introduced by Simon Clode. This rifle was in .500 3" Nitro Express and was built for an English client who at the time was engaged in a lot of big game hunting and culling.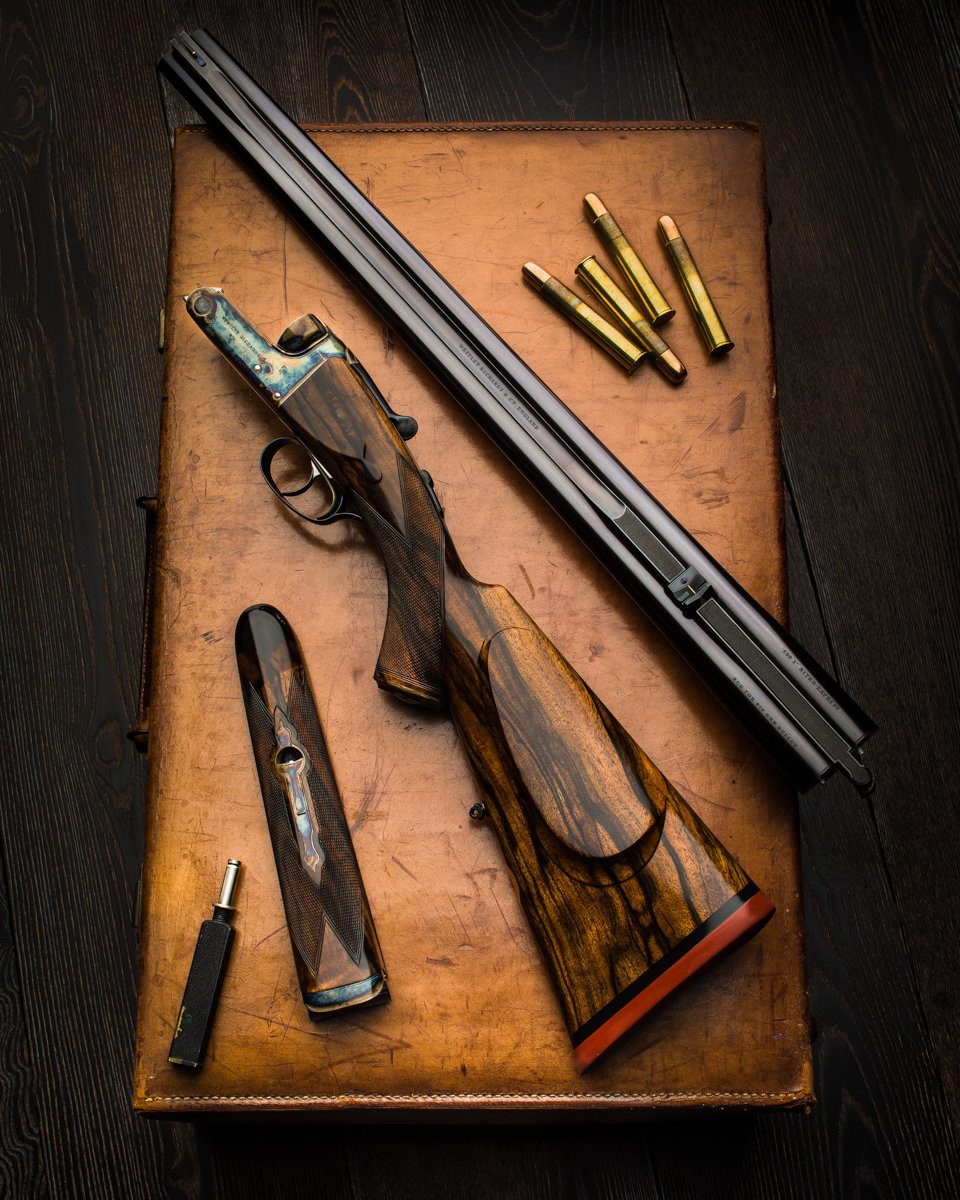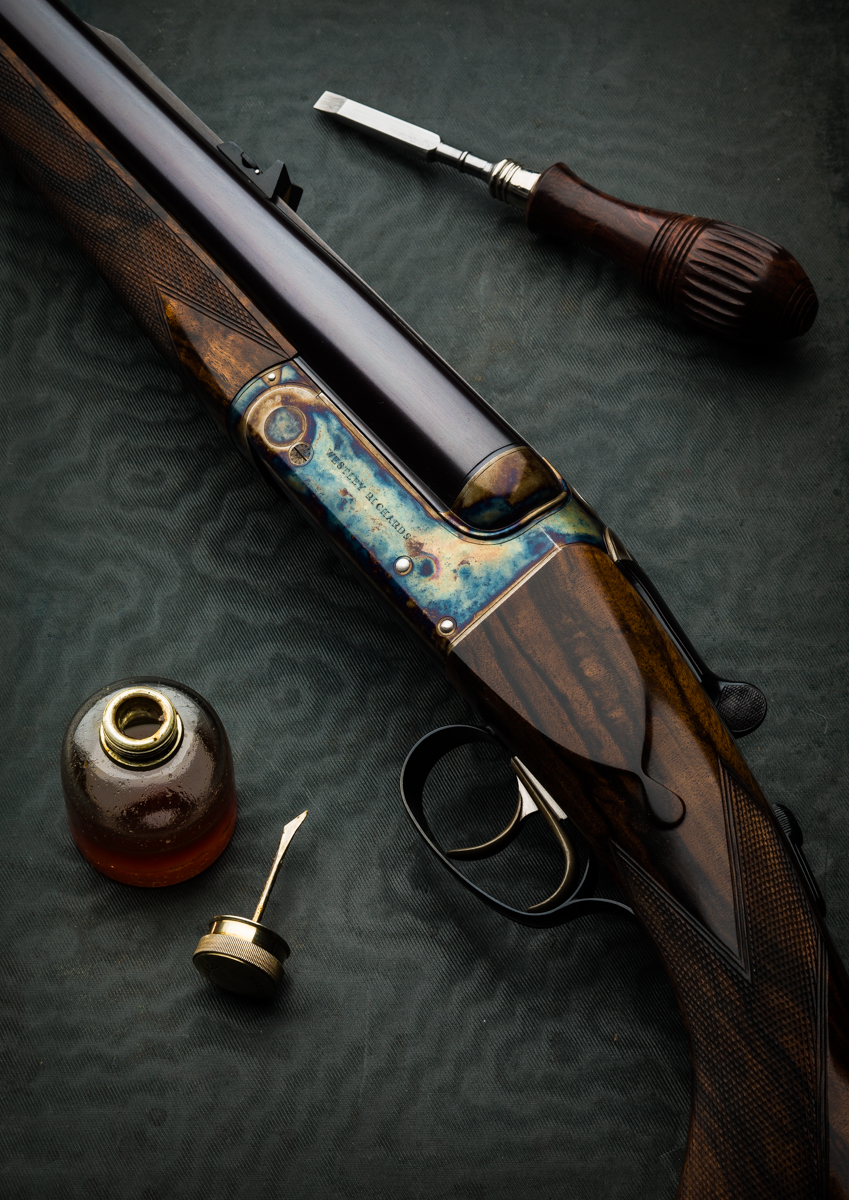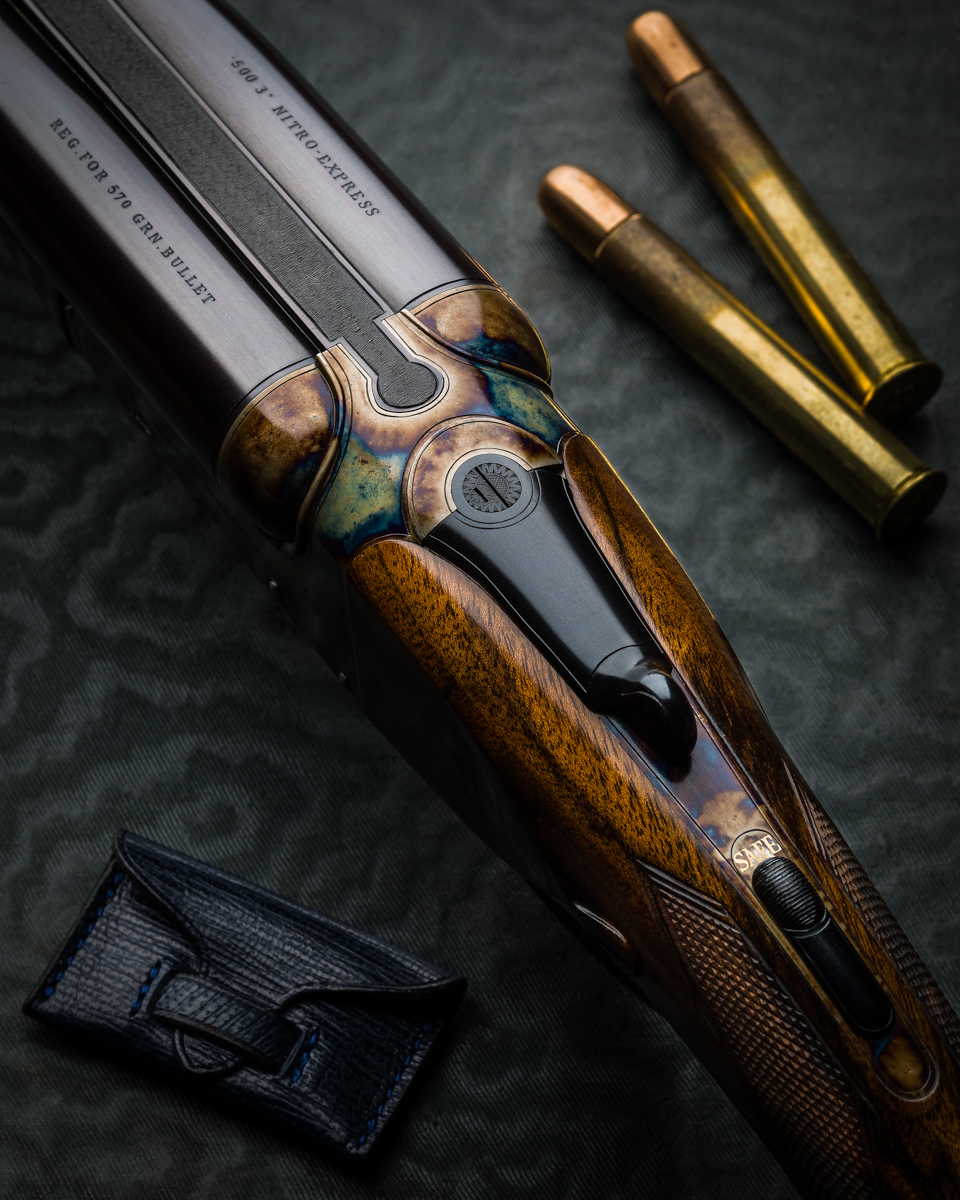 A more recent fixed lock rifle in .500 3" nitro express. The idea was to create a rifle that was simple, accurate and dependable. With classic 'name only' engraving the rifle relied on vivid case colour hardening to embellish it. In more recent years clients have tended to upgrade with super deluxe/exhibition grade wood and individual engraving concepts.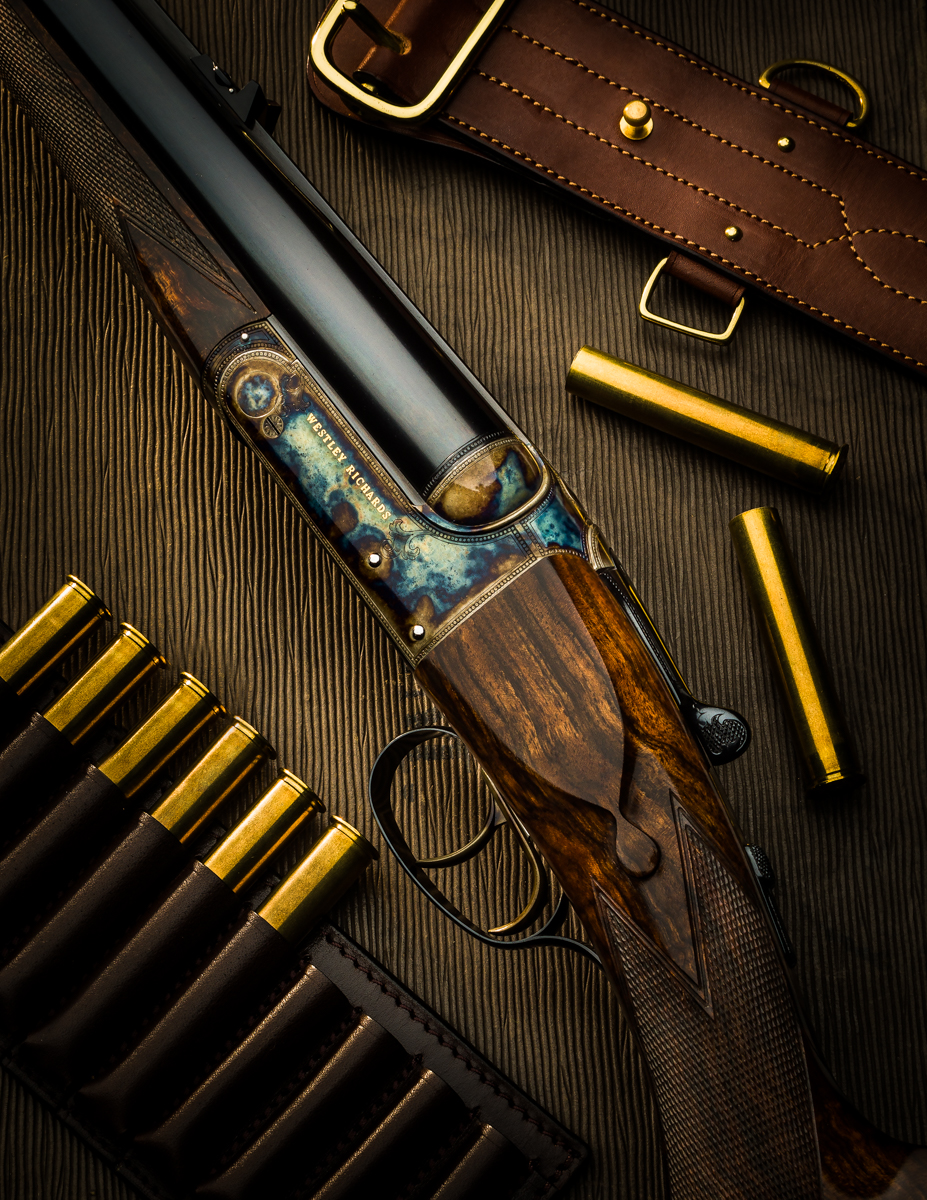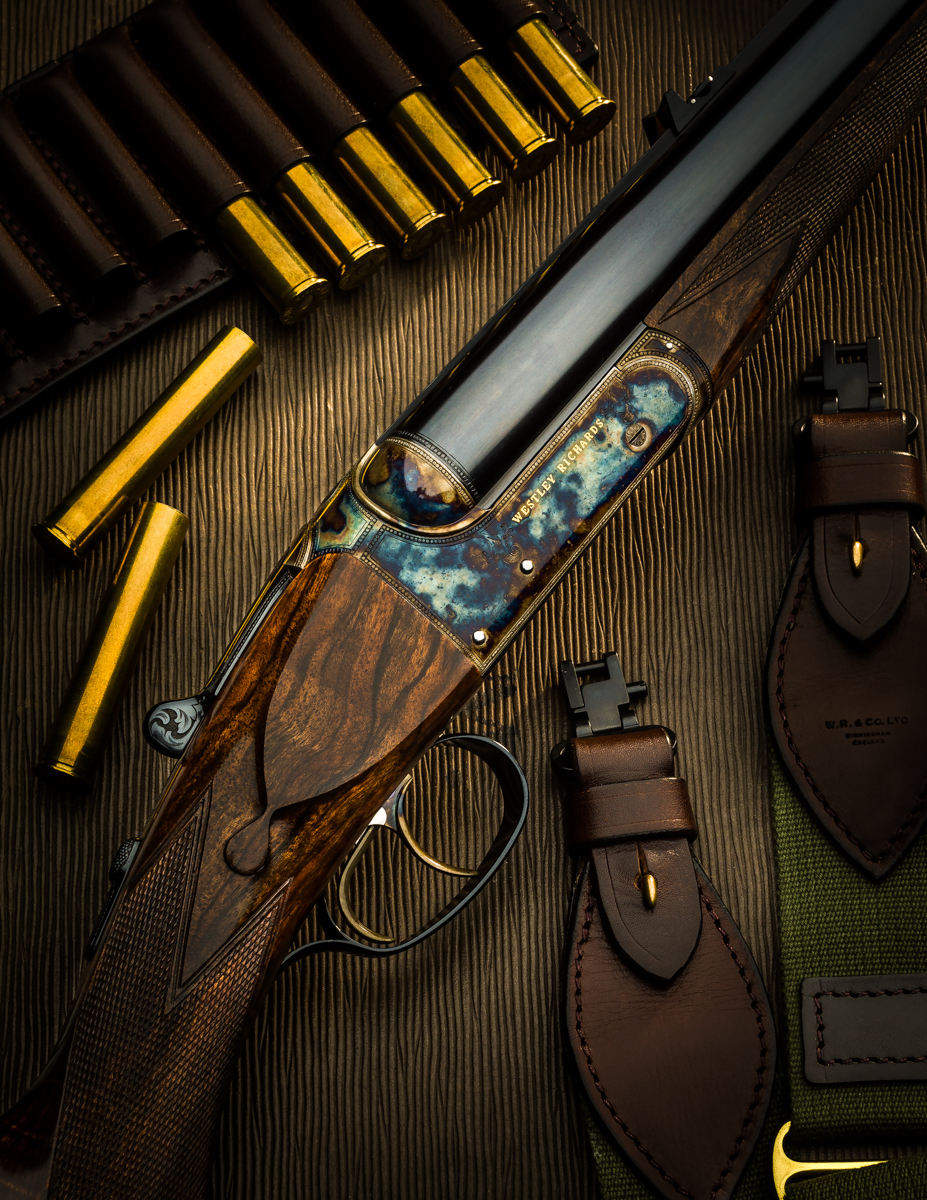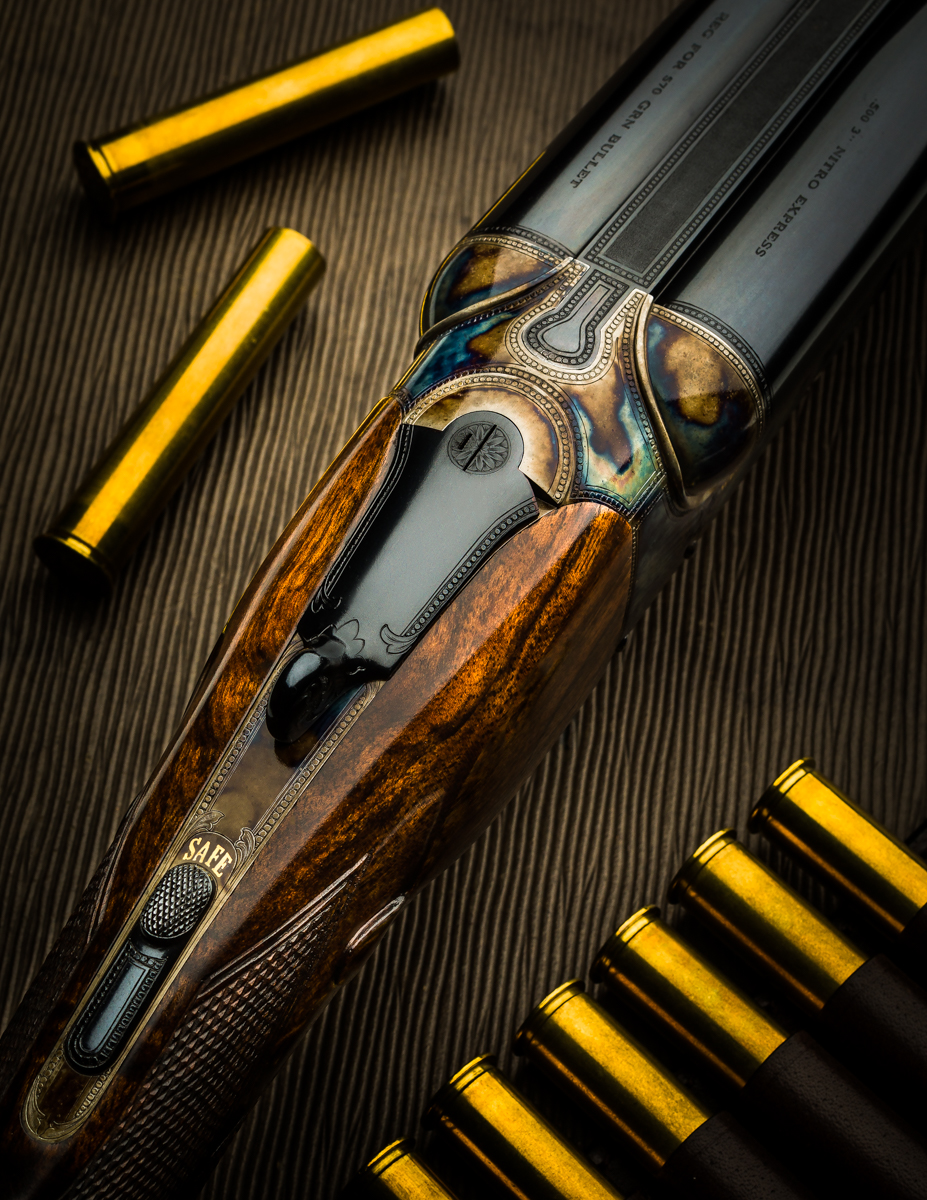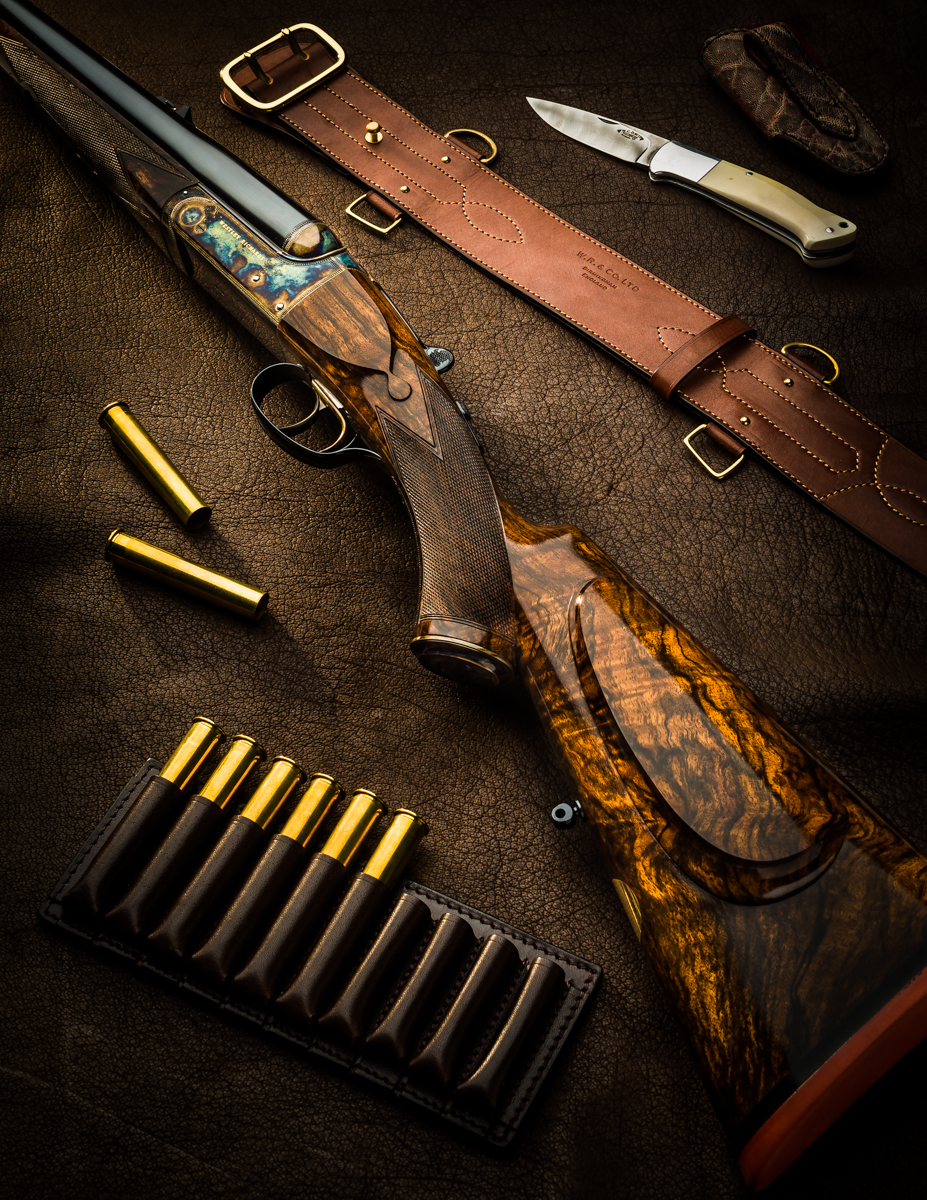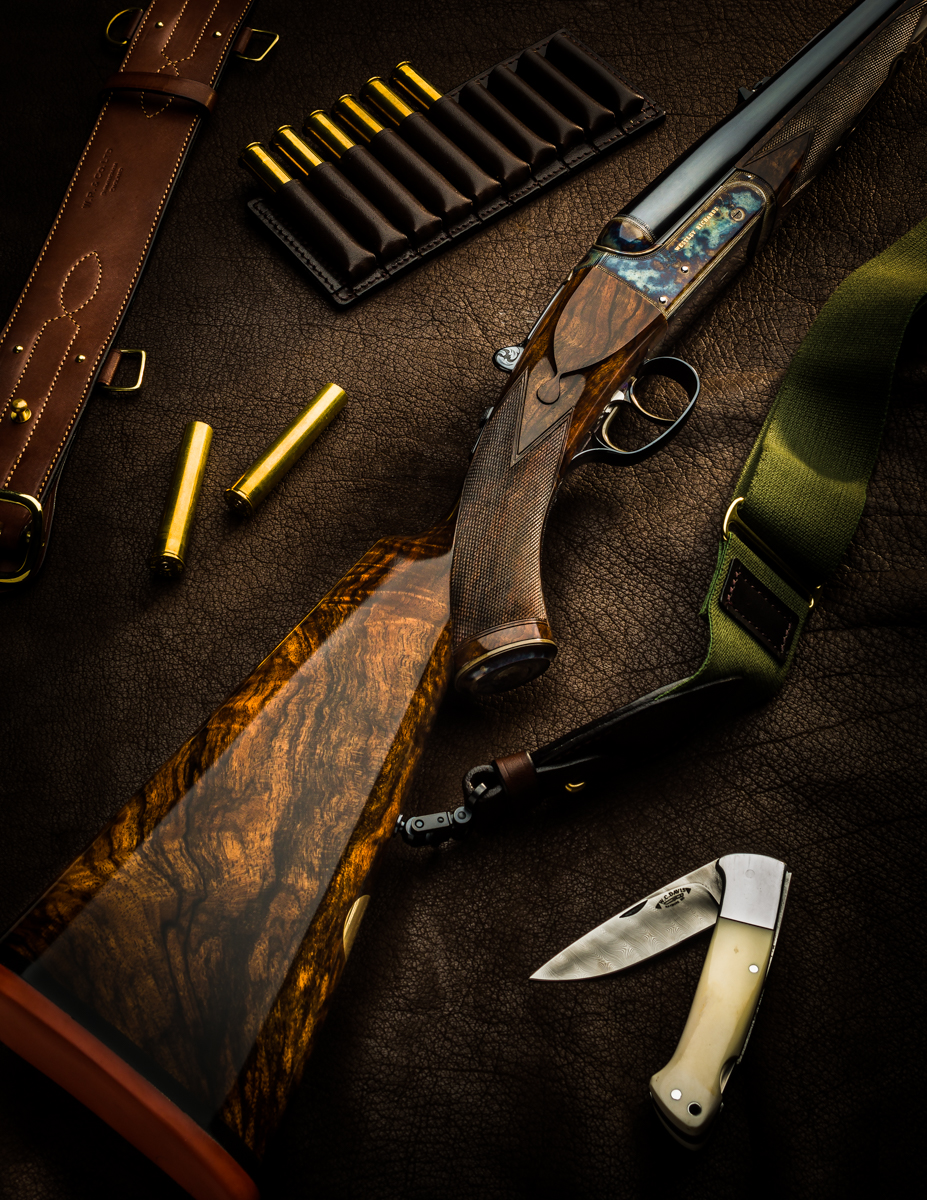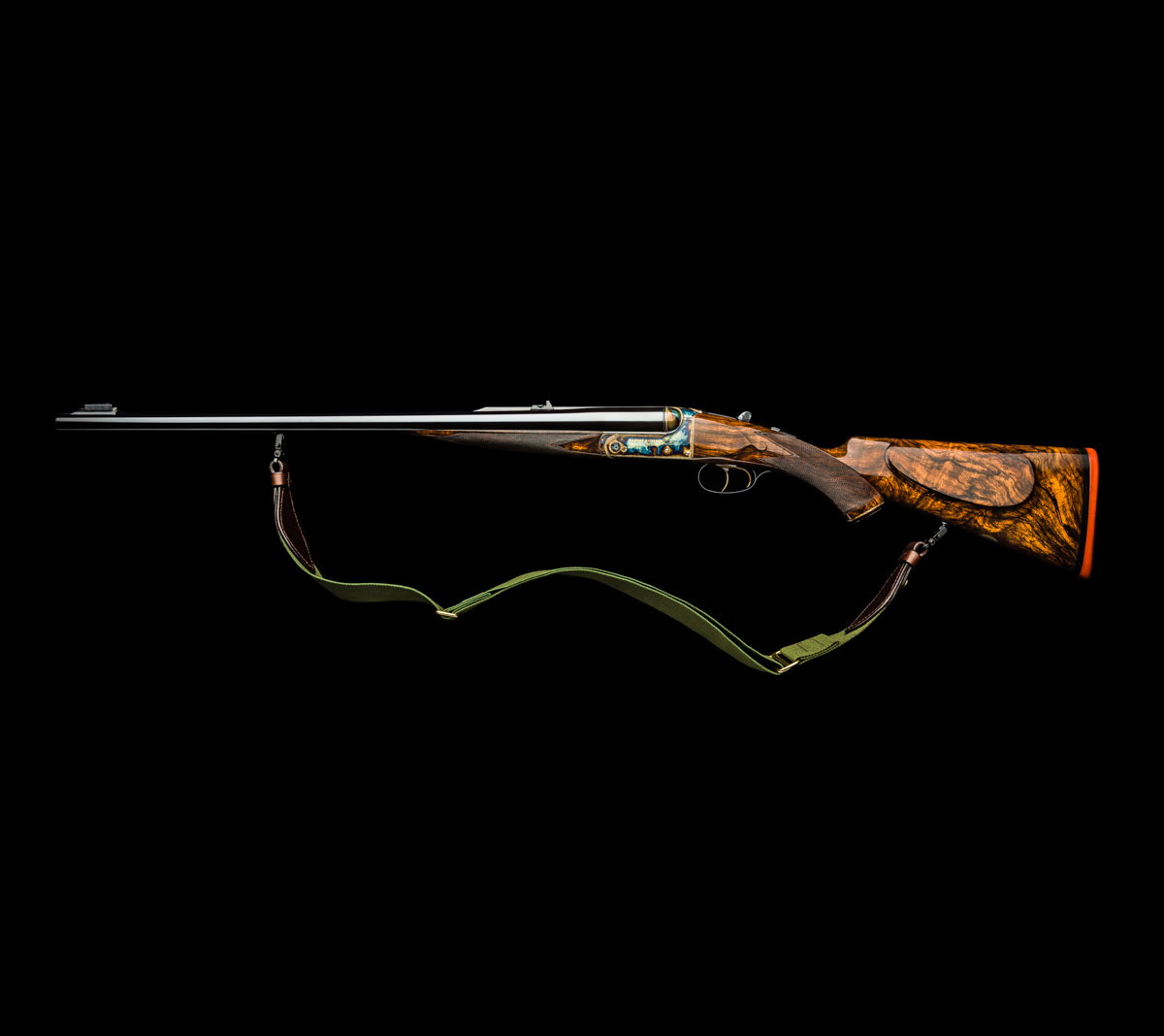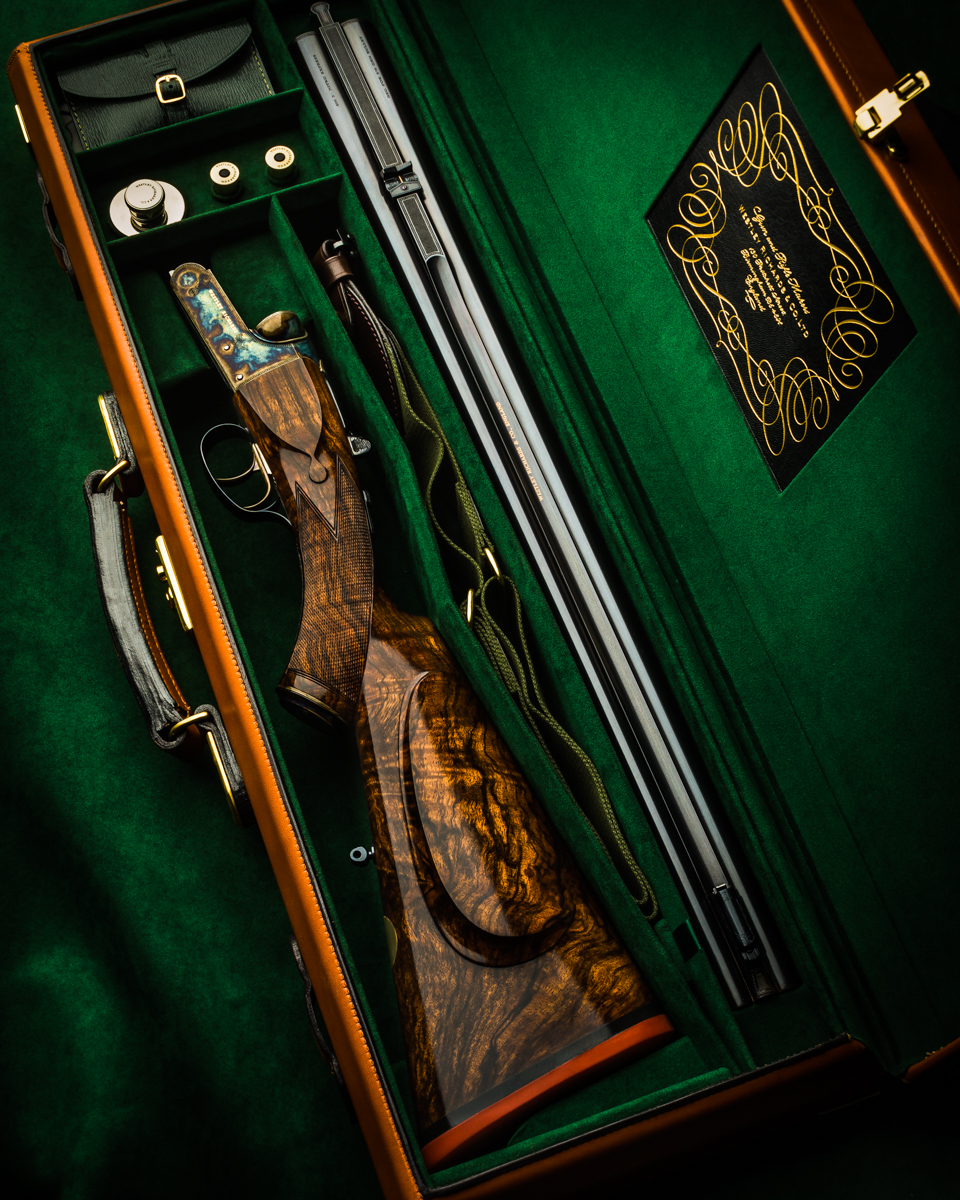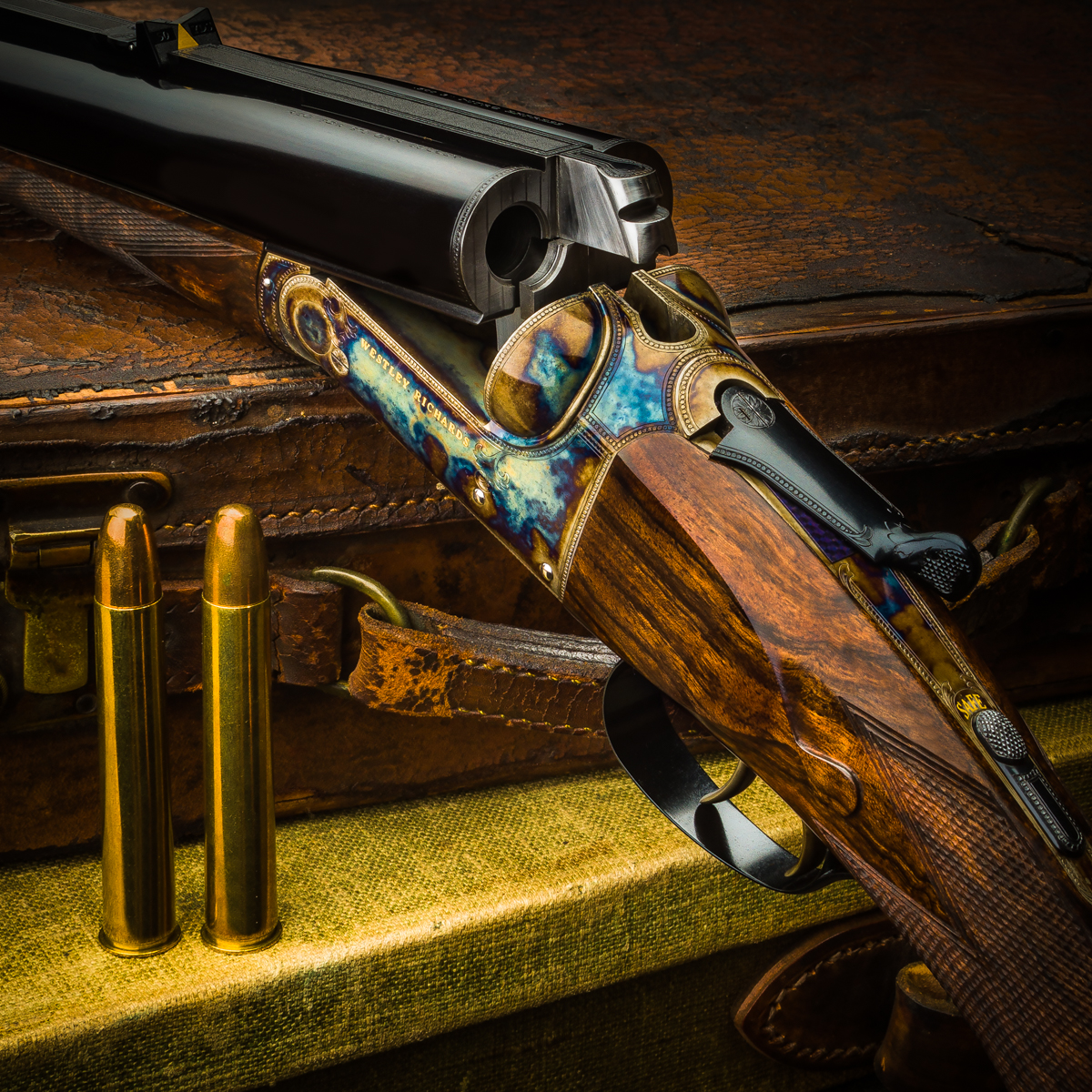 Another .500 3" nitro express with an interesting pinched dot border around the metal edges. This pattern came from a droplock .577/.500 that the client had seen posted on our Explora blog several years ago. Whilst simple in appearance it is in fact time consuming to execute, yet certainly worth the effort as it stylishly breaks up the individual components that go into making up the metalwork of the rifle.