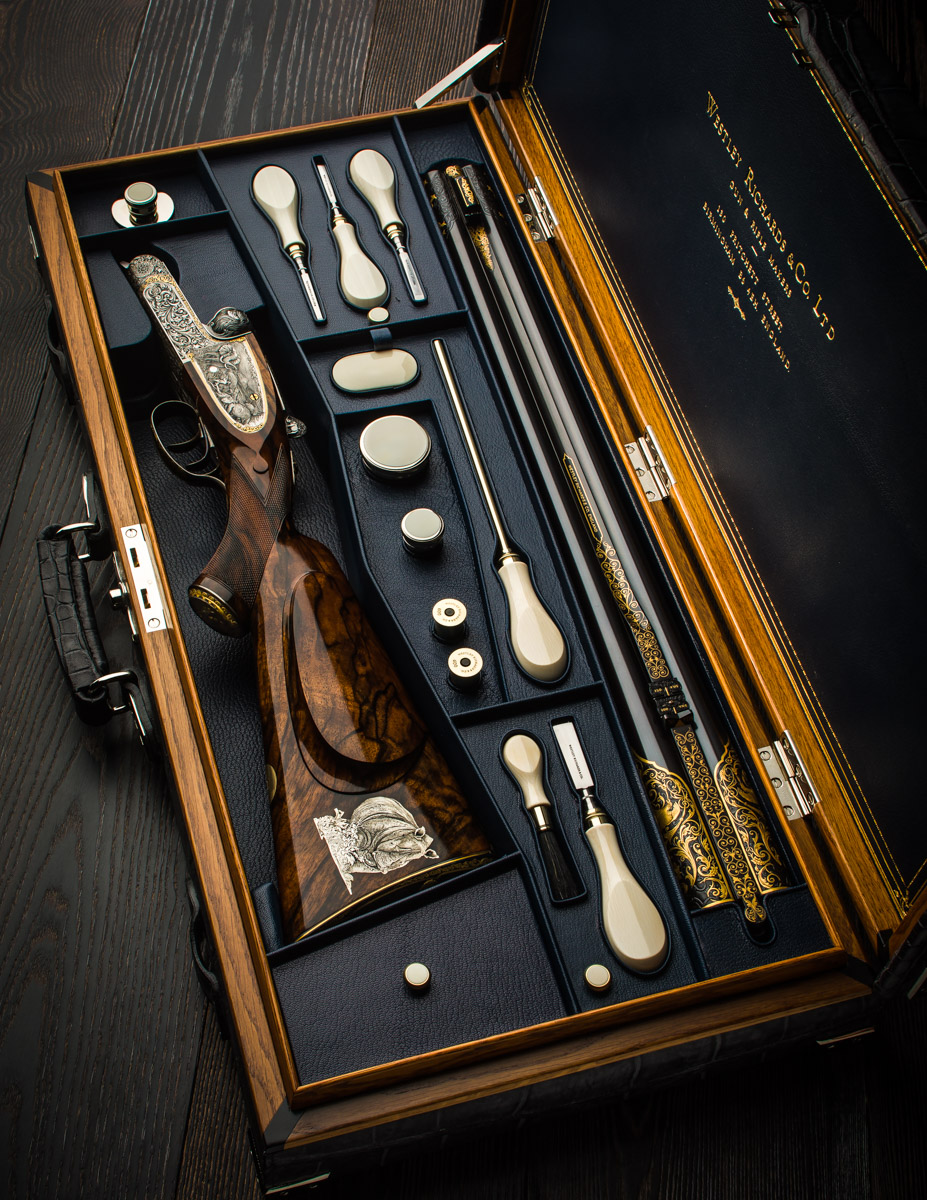 Back in January we posted some pictures of this rifle fresh back from engraving with a promise to show you the finished article. Well perfection takes time and when you see the whole package as presented here you can understand why it has taken so long.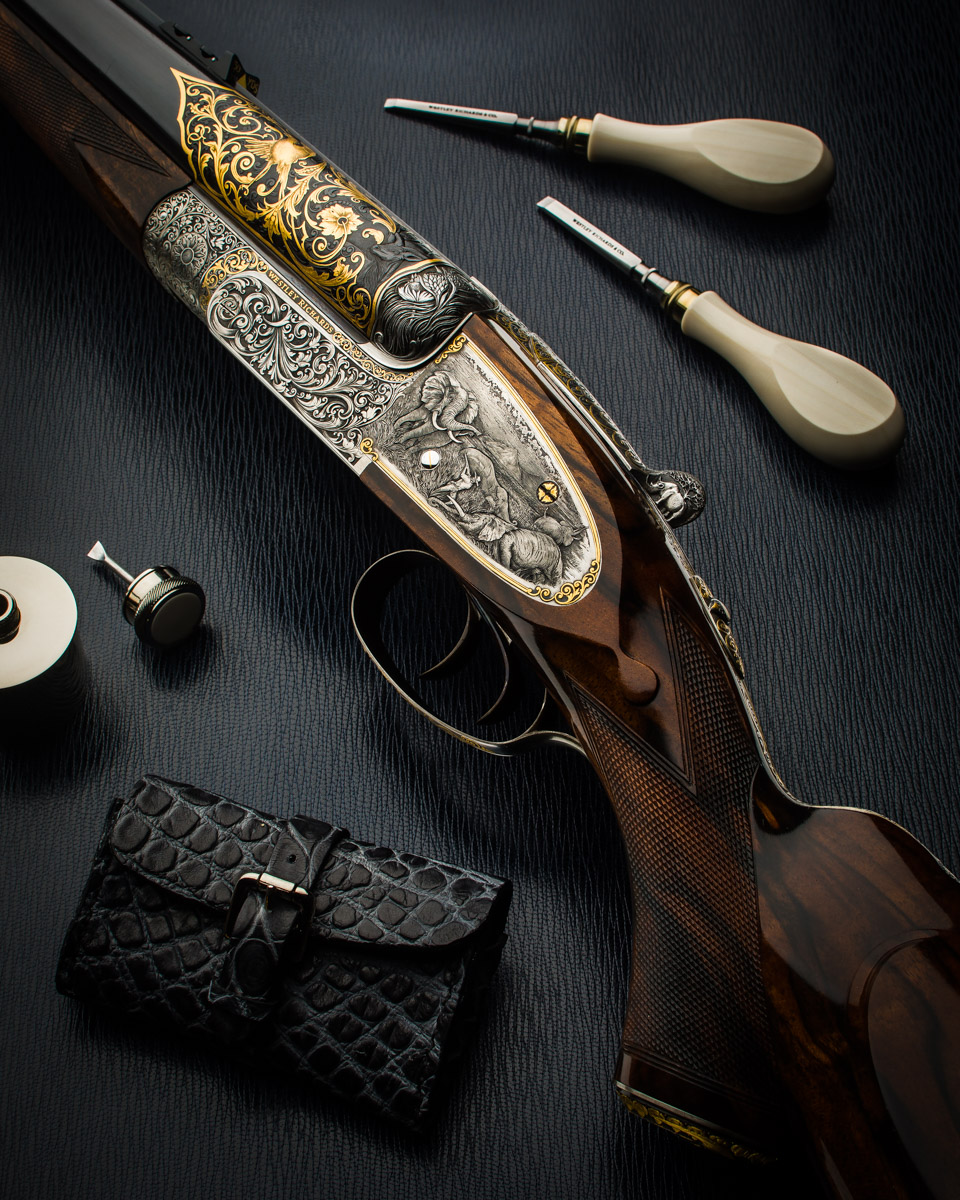 Whilst we are sure the rifle and its embellishment will not be to everyones taste, the level and variety of skills necessary to put a project like this together are the real challenge, particularly in this day and age. It is not every day that you get to see rifles completed like this and whilst we are continuing our legacy for such pieces, they are on the whole rare.
Highly embellished from muzzle to butt, the rifle depicts various hunting scenes from the great continent of Africa along with an assortment of flora and fauna. The execution is breathtaking, exhibiting carving, gold inlay, raised gold work and fine scroll, the actual finishing process after case colour hardening, adding to the character of the work. Strikingly the stock is inlaid with solid silver scenes of White Rhino and a pod of Hippo below a thundering waterfall.
Complete in a black alligator skin case with silver fittings, full complement of ivory handled tools french fitted into blue goatskin, with a pure gold leaf detailed lid interior, it certainly makes a statement. The lid is actually fitted with slide off hinges so that the rifle can be displayed in the lower case section only, should the new owner wish.
Not only are such pieces a credit to the craftsmen in Westley Richards very own workshops, but all those smaller tradesmen who contribute in their own unique way to the finished package that you see before you. The rifle and case embody all that makes British craftsmanship so special,and why patrons from around the world travel to these shores to commission such fantastic pieces. More importantly consider that such quality is still being produced here in the City of Birmingham.