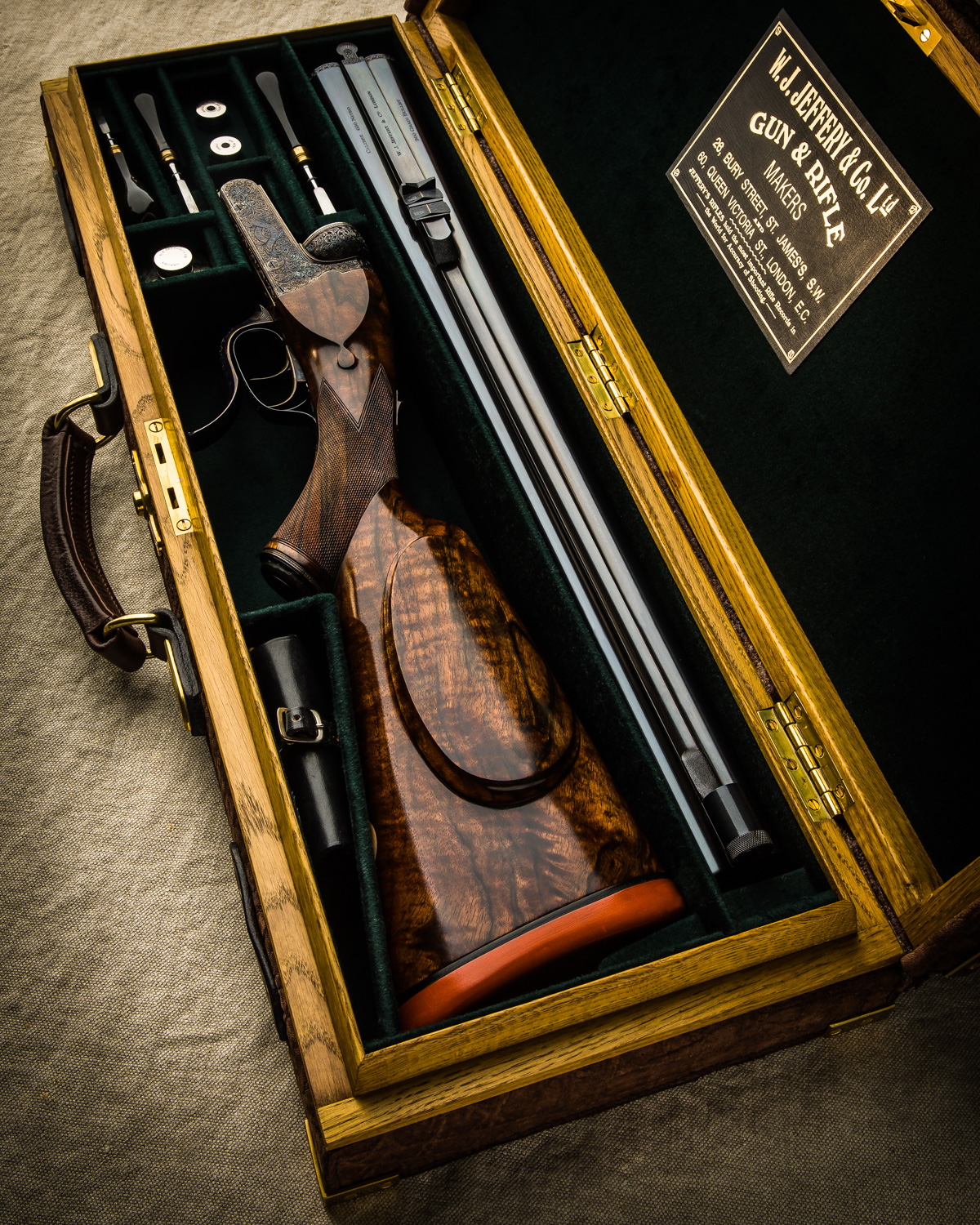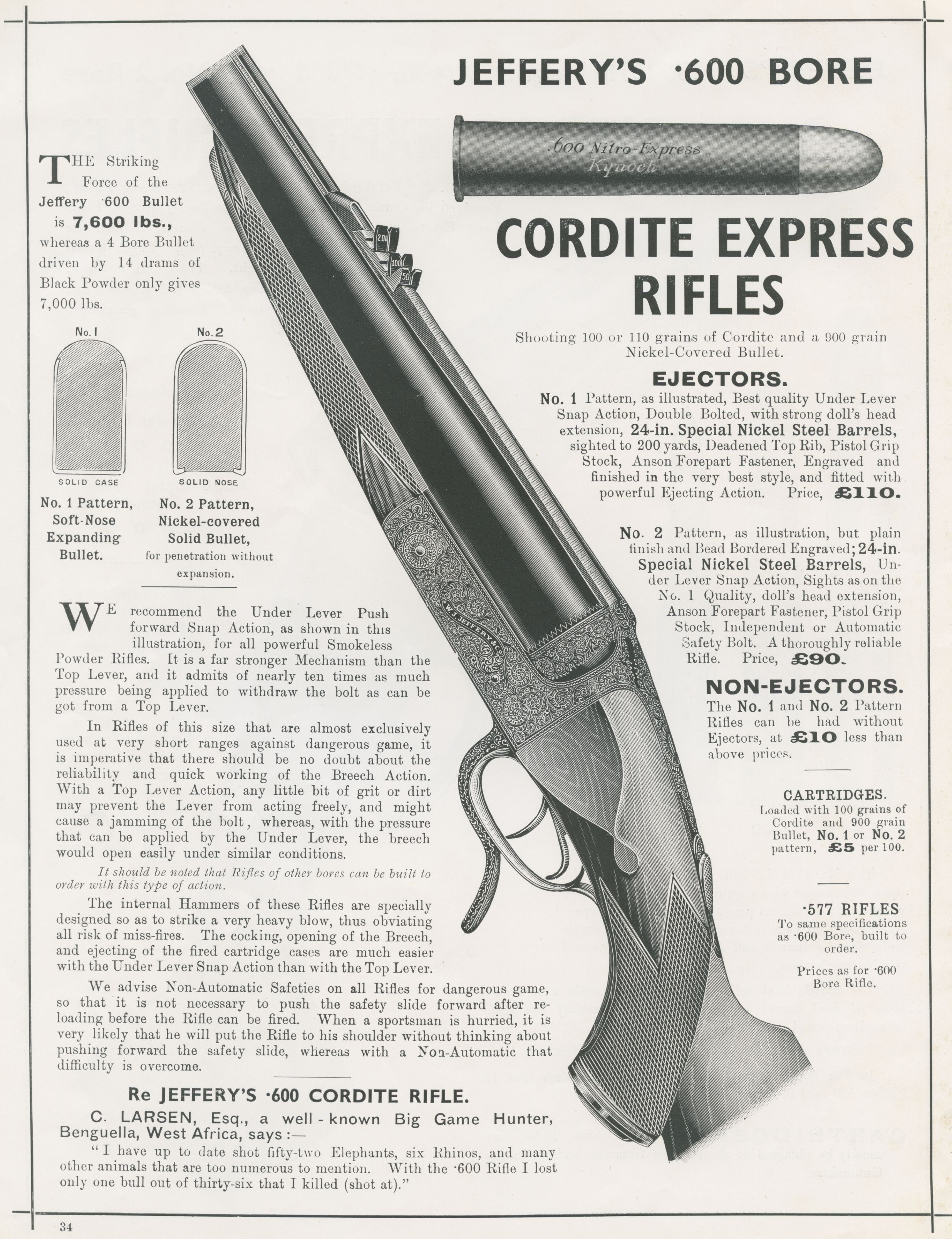 W.J.Jeffery originally built a handful of these rifles on their now famous and very distinctive snap action underlever action all but one of the actions being of fixed lock configuration. A mammoth of a rifle, they were built heavy to absorb the recoil of the 900 grain bullet as it left the muzzle at 1,850 feet per second.
Even in the heyday of British big game rifle manufacture from 1898 to the start of the Second World War, the .600 nitro express remained a rare beast indeed. Original rifles by any of the great makers of the day, built in this calibre are highly sought after and extremely valuable collector pieces. As the originator of the calibre, W.J.Jeffery rifles are certainly the most desired.
It is therefore refreshing to have in our hands today this superb new example of a W.J.Jeffery .600 nitro express, the only one in fact completed since the Second World War. In pristine and unfired condition it was reverse engineered from an original example and demonstrates all of the great features associated with the original rifle including under lever push forward snap action opening, dolls head extension, Jeffery style scroll back action, full scroll engraving, ejectors, weighing in at a sensible 14lb 8ozs with 24" barrels.
The real beauty of this rifle is that whilst being highly collectible in its own right, it is a modern and totally useable rifle. Complete in elephant skin case it really is an impressive piece and would add greatly to any armoury. Any interested parties should contact me directly anthony@westleyrichards.co.uk