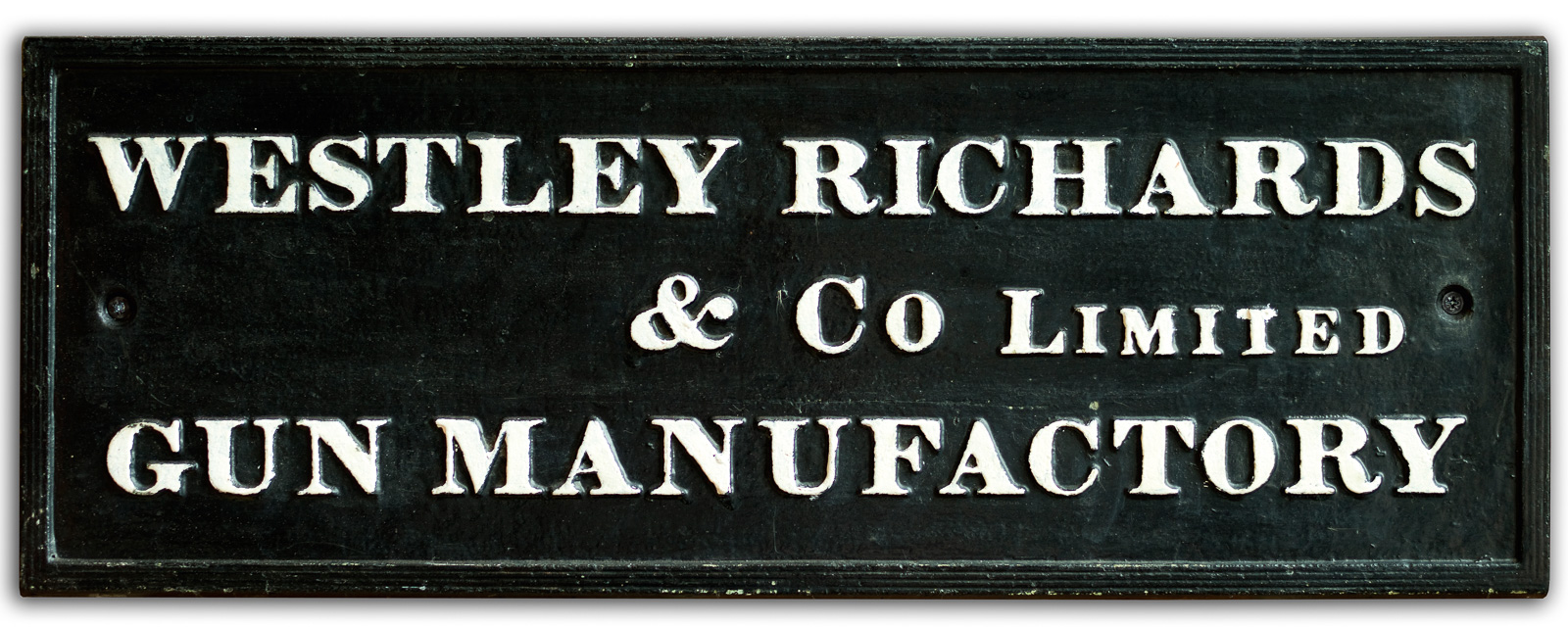 It is often considered a long way to Birmingham, it's only 100 miles from London, not that far. An hour and 20 minutes on the train from Euston to New Steet or a couple of hours by car, all motorway driving and we are a just few minutes from the motorway junction, a large car park awaits.
There are few gunmakers existing in England today and none offer a destination to match what is found here at Westley Richards. This week we have entertained visitors from America, Russia, South Africa, the Middle East and England some of whom have been before and some for whom it was a first visit. Without reservation they all found the trip here worthwhile and quite unlike any gunshop they had been to before.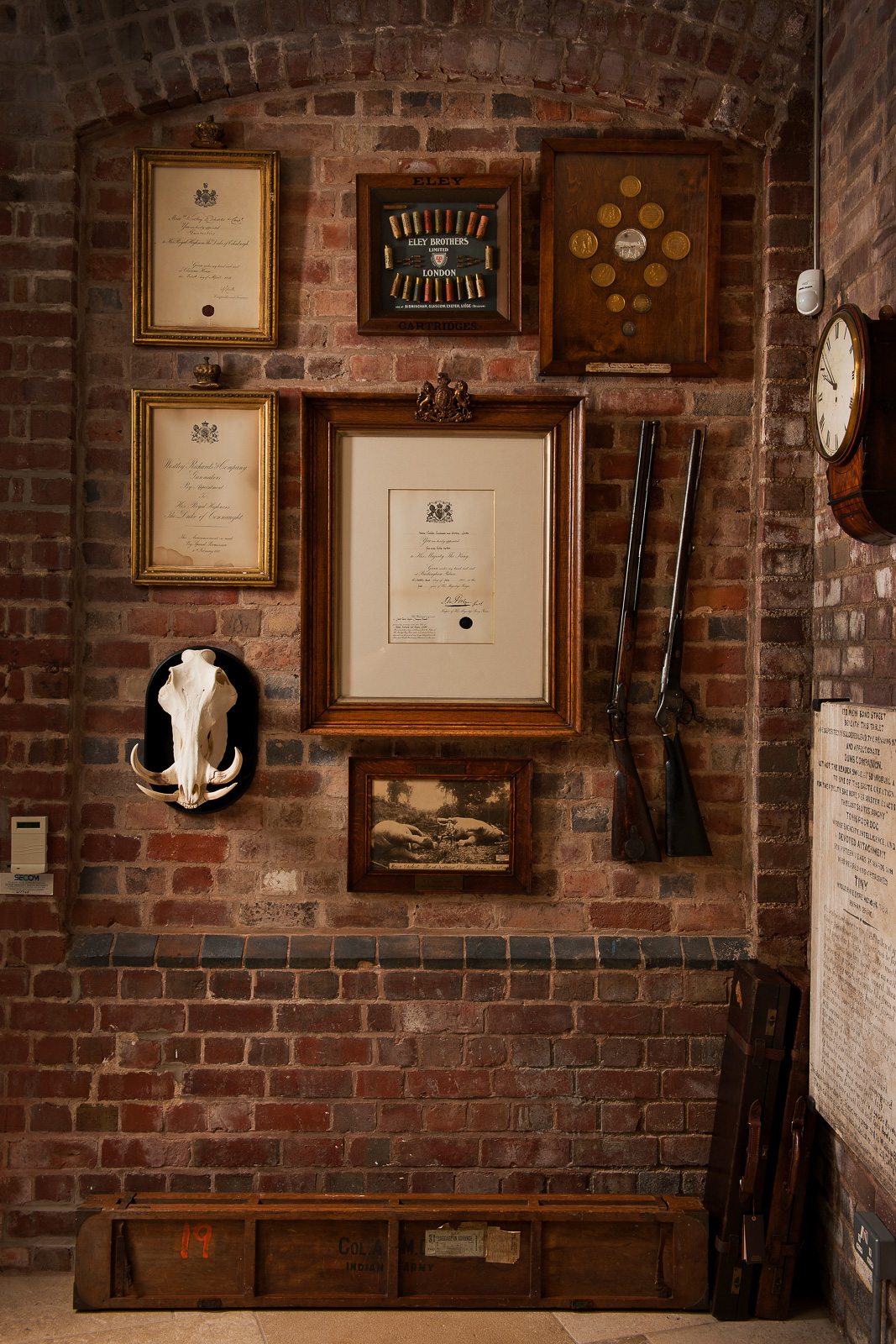 A wall of our previous Royal Warrants and the Medals won at International Expositions.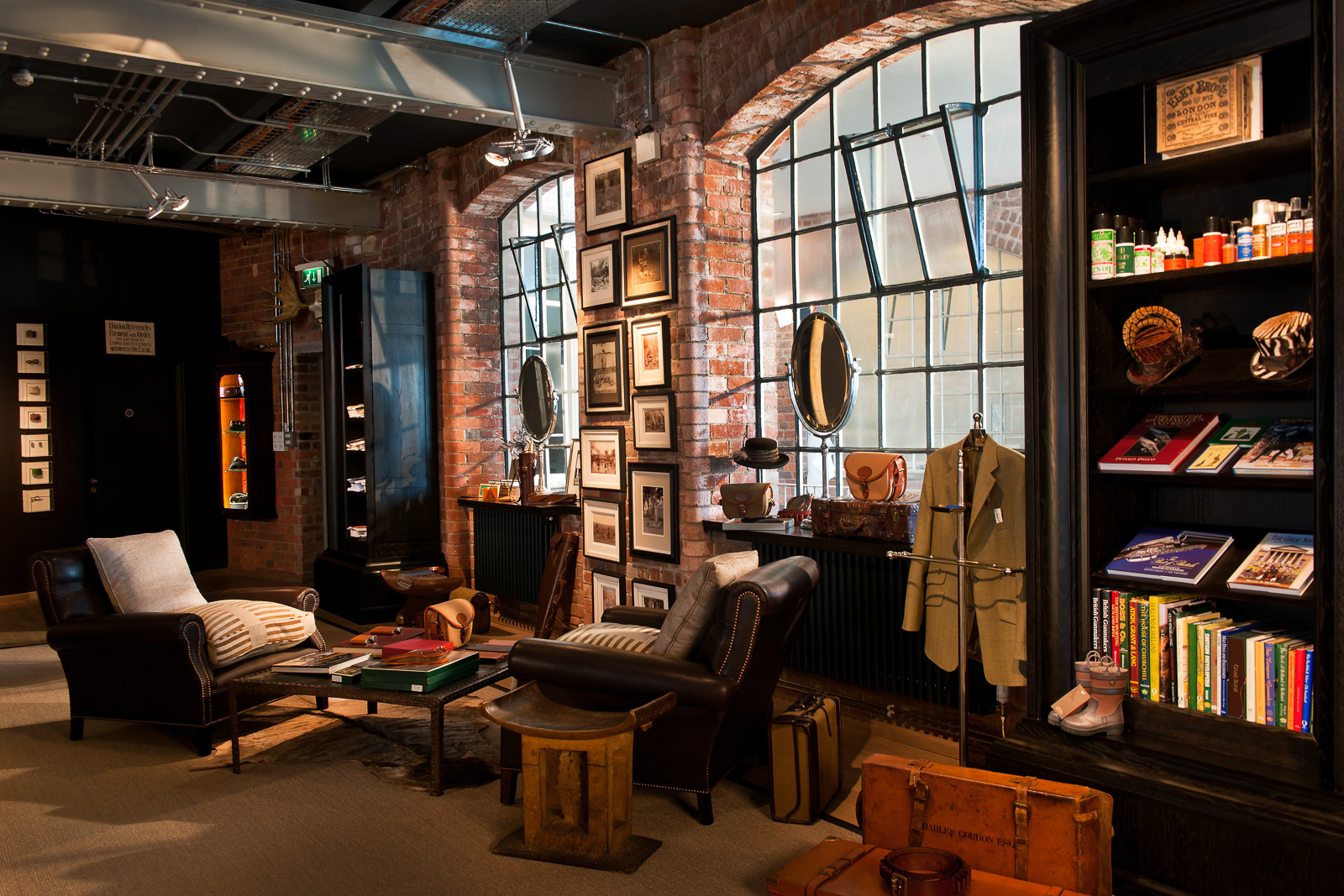 A view of the showroom 
When we made the plans for our new factory we decided to lay it out so that visitors could not only see the history of the company but see also, at first hand, how we make our guns. The craft of gunmaking is a diminishing one making the opportunity to see it in action, rare. Our whole team is spread over 2 floors, management and the showroom staff downstairs and the gunmaking craftsmen upstairs on the 2nd floor. Divided into various workshops they ply their trade and alongside you will find our own leather department crafting the leather goods we offer. On the 3rd floor is our design and photographic studio as well as accomodation for the caretaker, which is me, yes "I live over the shop"!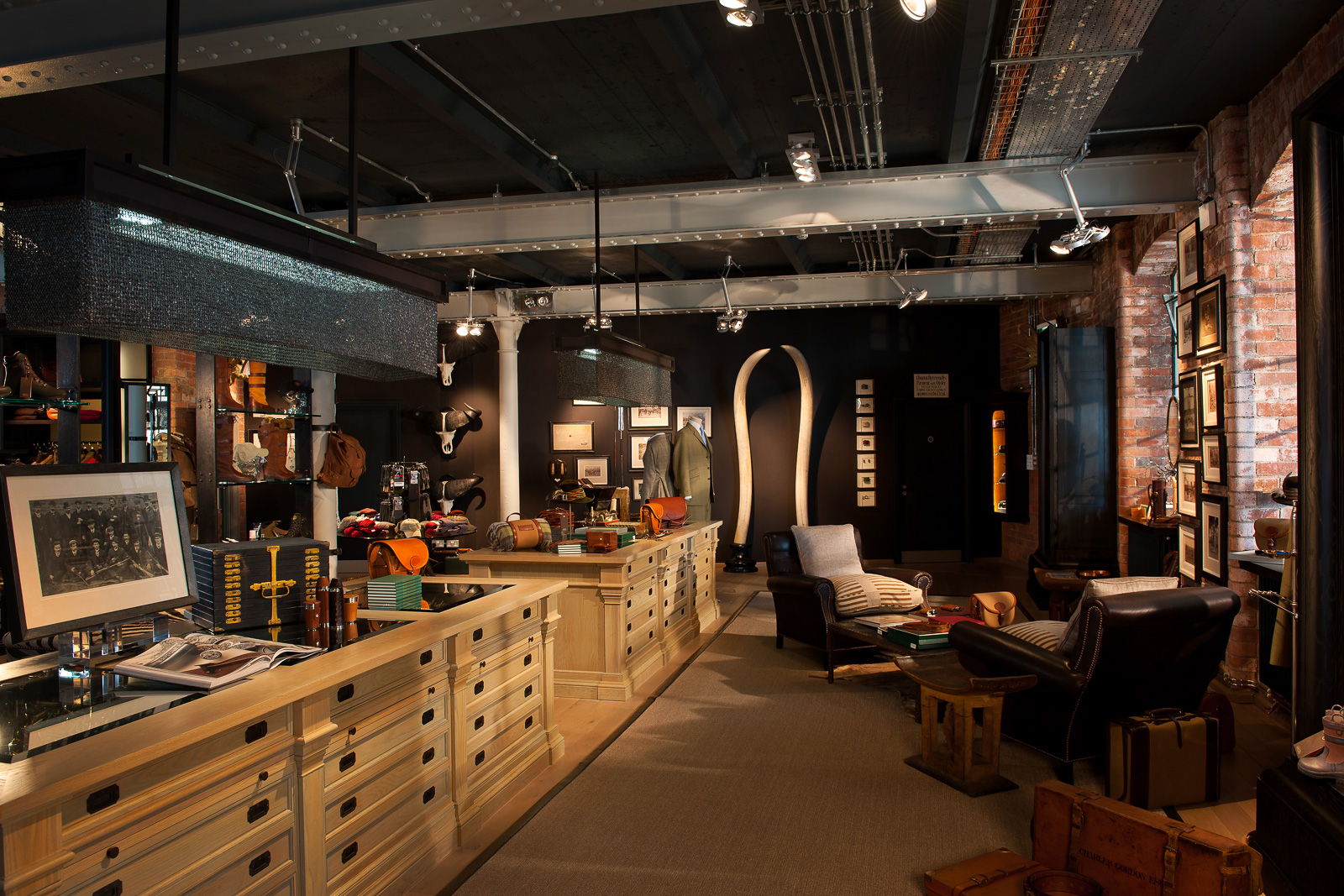 The showroom contains a large selection of shooting clothing and goods which we have selected from brands you know well, as well as some I am sure you don't. Combined with our own range of garments which is expanding and our own leather goods this make a unique offering to the sportsman, one that will not be a repetition of the normal tweed, tweed, tweed you see everywhere else!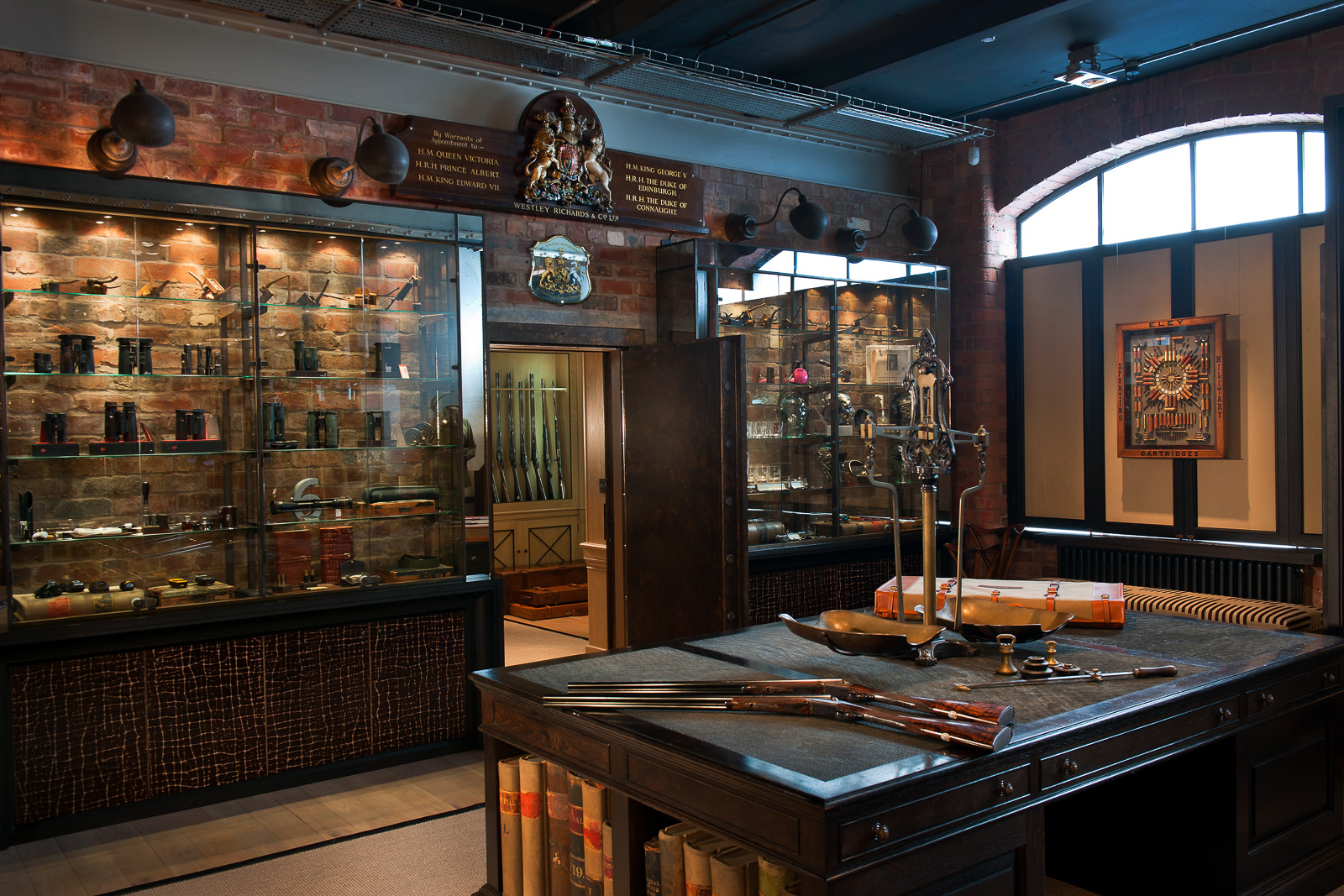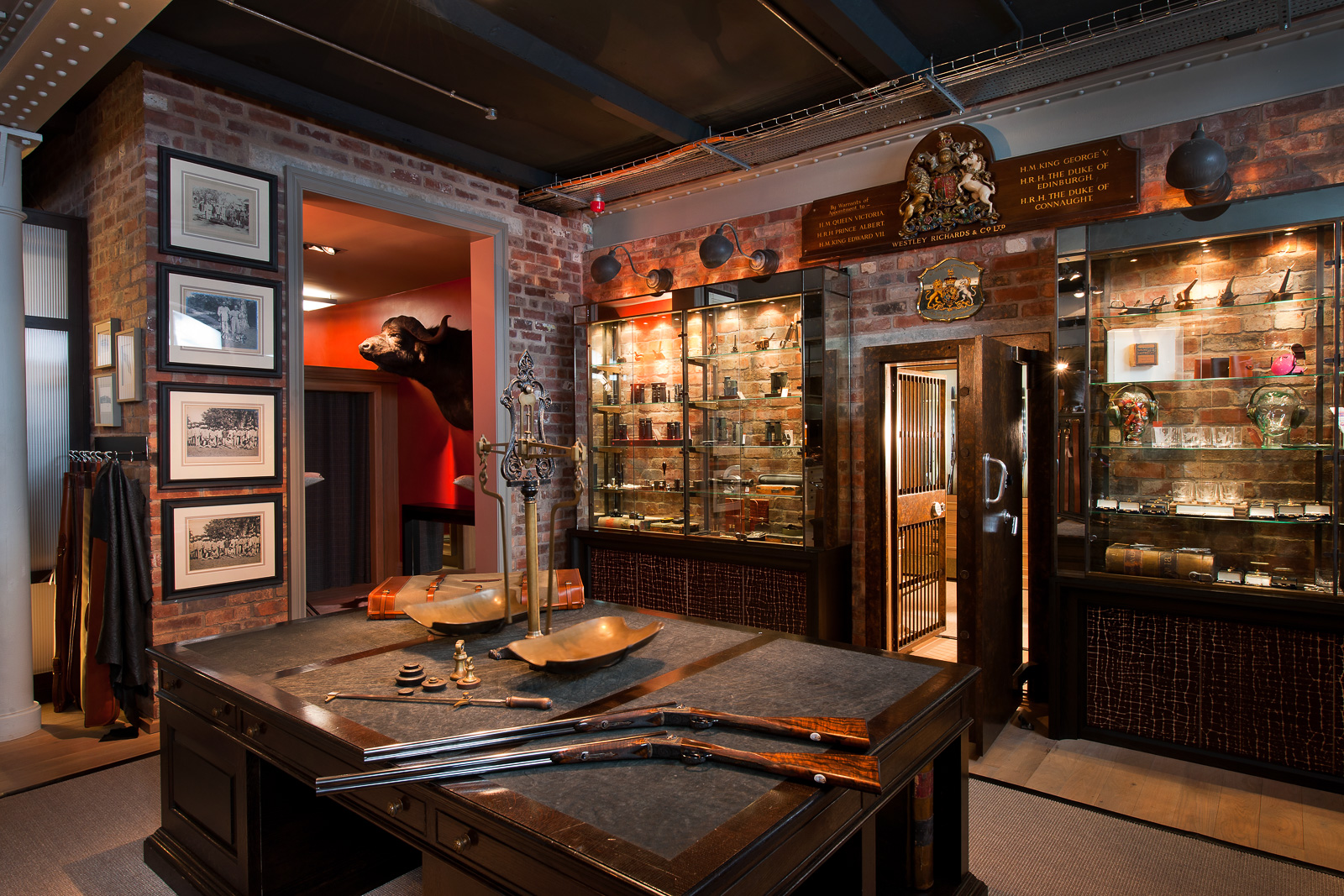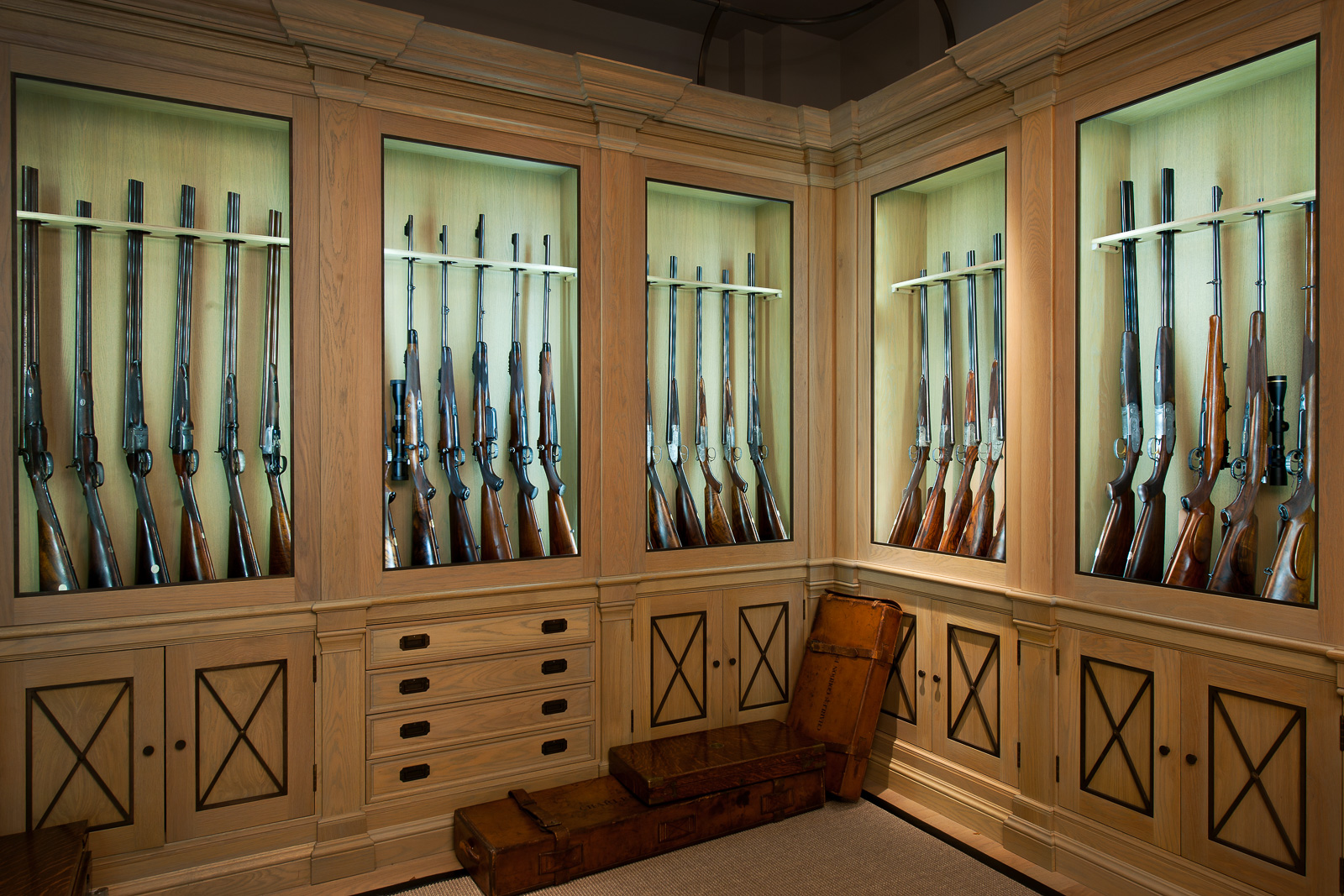 The main gun vault displays both new and used guns of various makes.
Our selection of guns comprises all makes, you will not only find Westley Richards guns here but makes of all kinds. A visitor today could for instance be shown 3 original 500 Jeffery bolt actions, Holland & Hollands Royal rifles in 5 calibre's, Purdey rifles and guns, Hartmann & Weiss rifles and over under shotguns, .410's by Pursey, Holland and ourselves etc. the list goes on. At Westley Richards you will find people who are enthusiastic about the guns of all makes and wishing to share their knowledge, people who are not afraid to lay our guns alongside the 'very best of the competitors' so you can choose!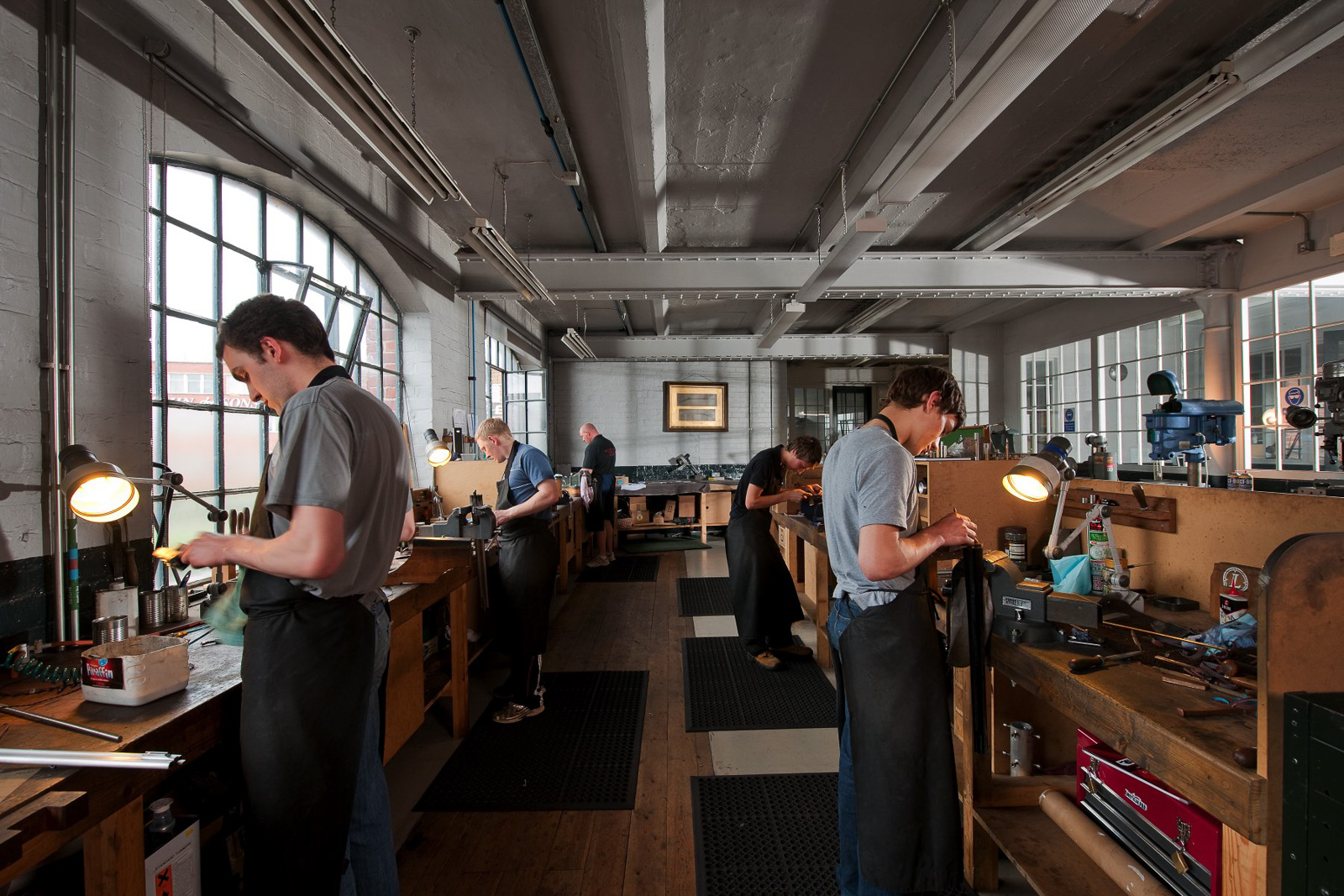 The gunmaking is carried out in the 5000 sq. ft. second floor workshops.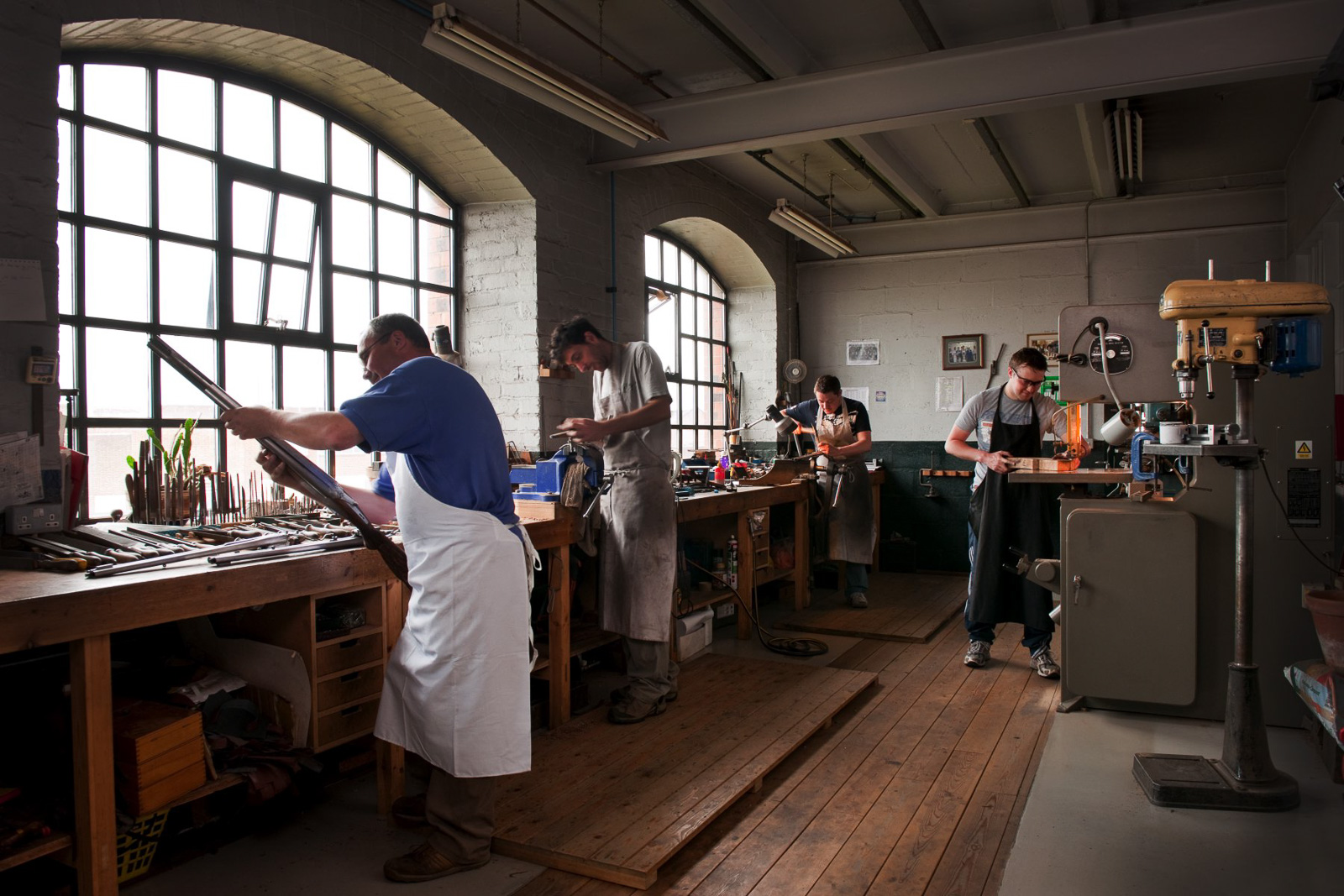 The view of the stocking shop.
Whilst we do try to avoid long tours of the factory floor as it can disrupt production quite badly, (gunmakers love 'red herrings'!), we will always make the effort to show you the workshops and describe the various stages the guns go through from start of the order to completion.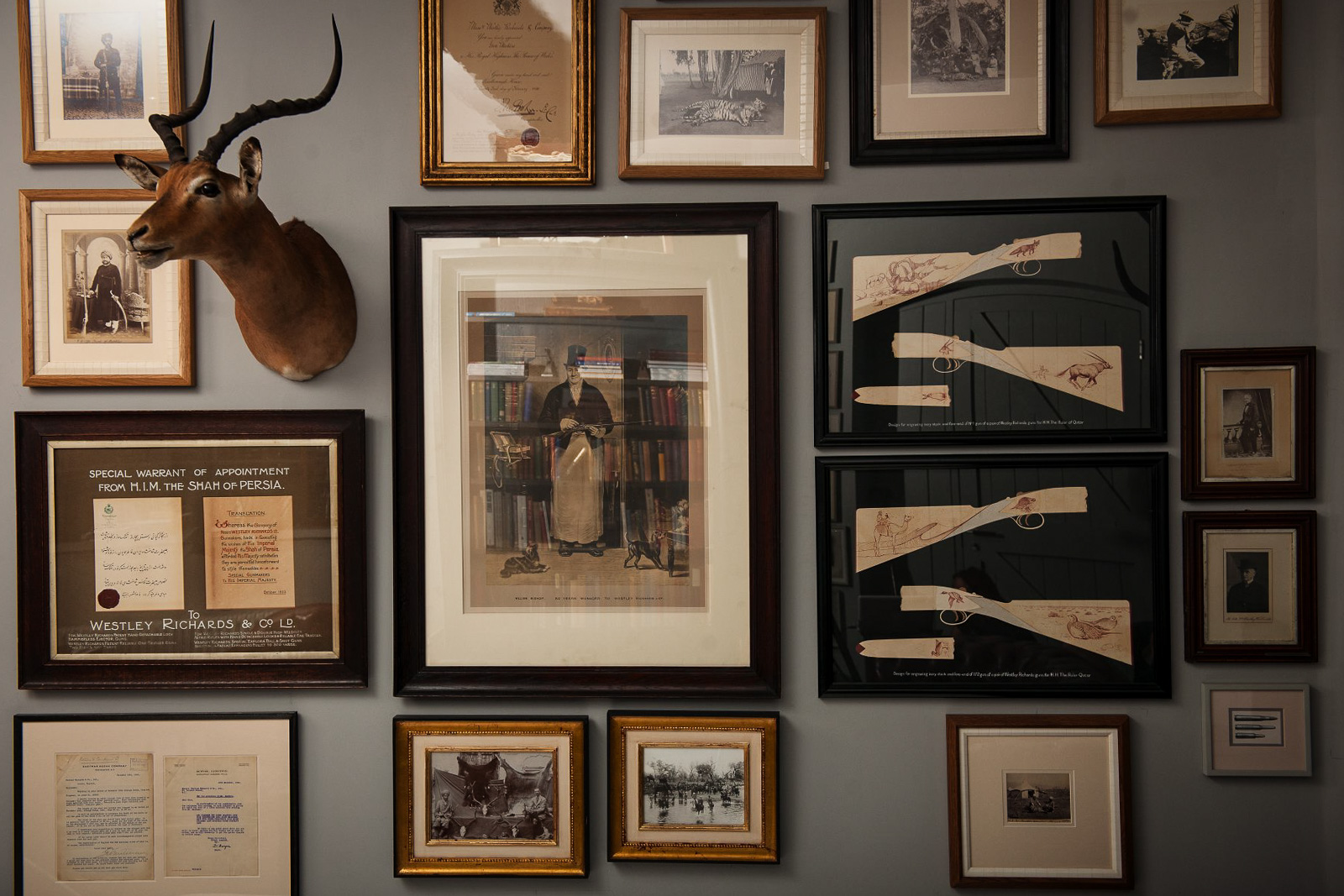 Approximately 200 framed items of historical interest hang on the walls throughout.
Our collection of vintage Indian hunting photographs is second to none, these will be found covering literally every wall in the building, I have run out of space to hang anything more, much to my accountants delight and the dismay of my framer! The photographs are combined with Westley Richards ephemera and trophies collected in Africa and other parts of the world by our team and customers, some of which are truly unique.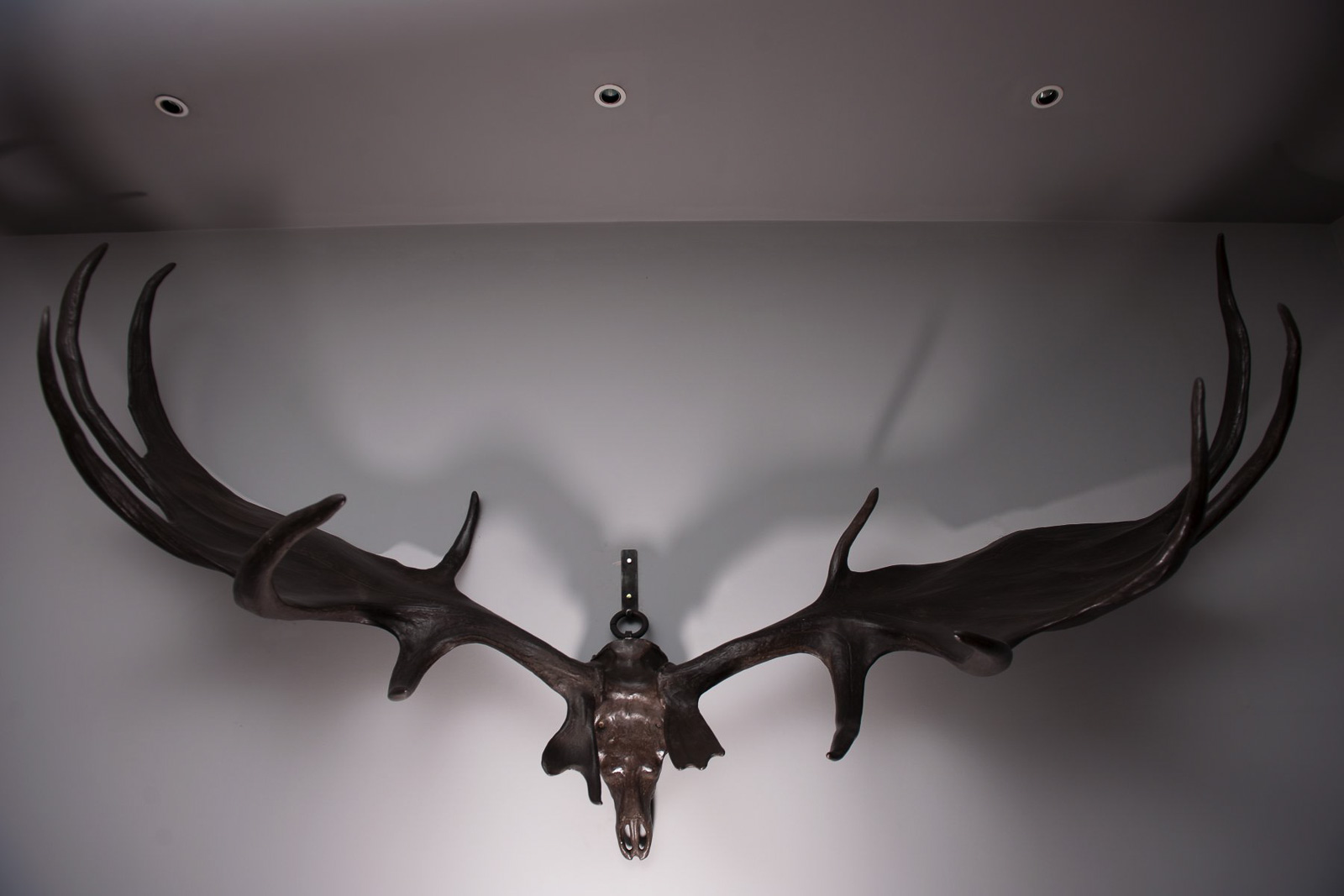 The Irish Elk is one of many species found around the factory.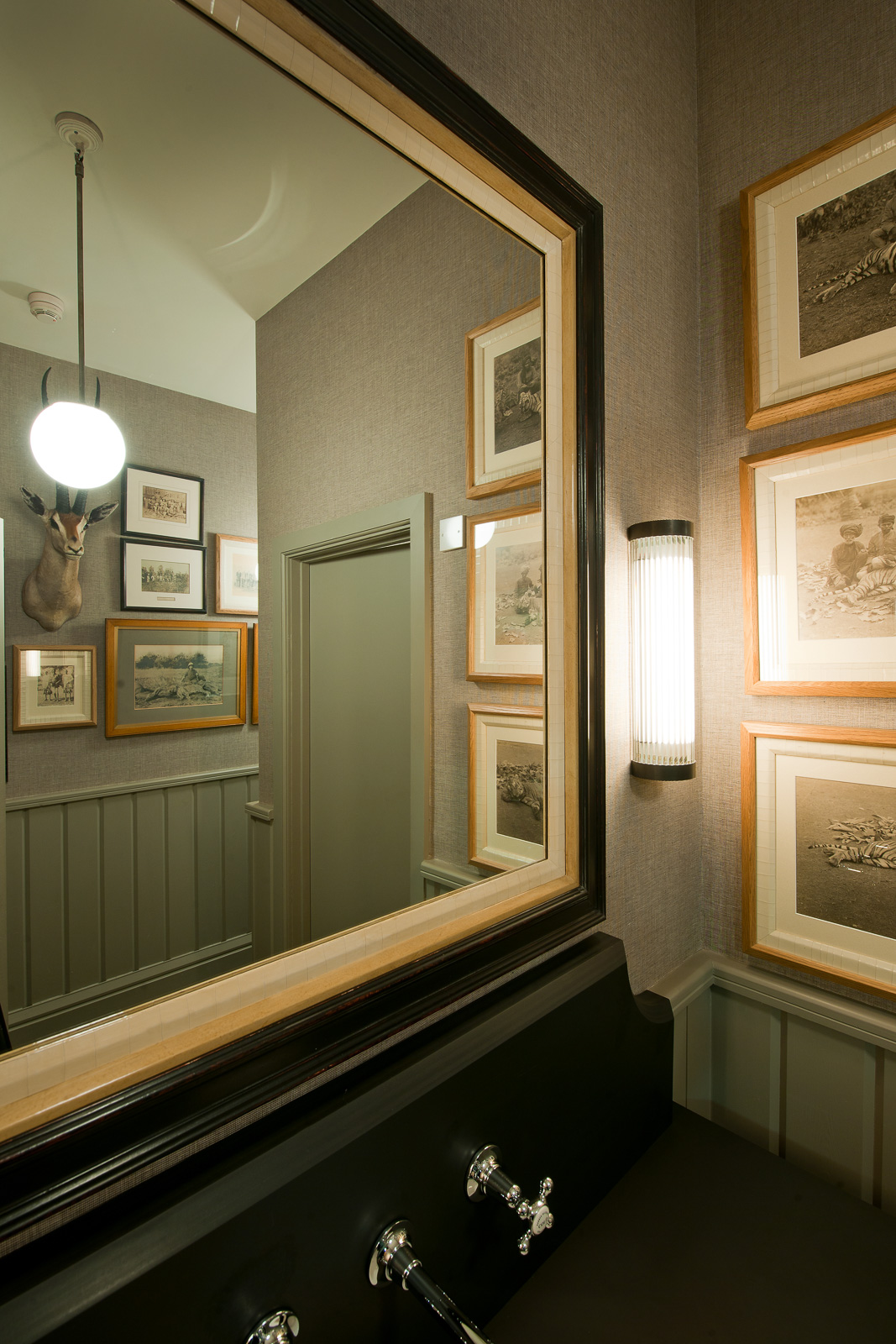 Even the bathroom has 20 pictures to keep you entertained.
I hope that you will come and visit us and see all this for yourselves, we look forward to welcoming you here.