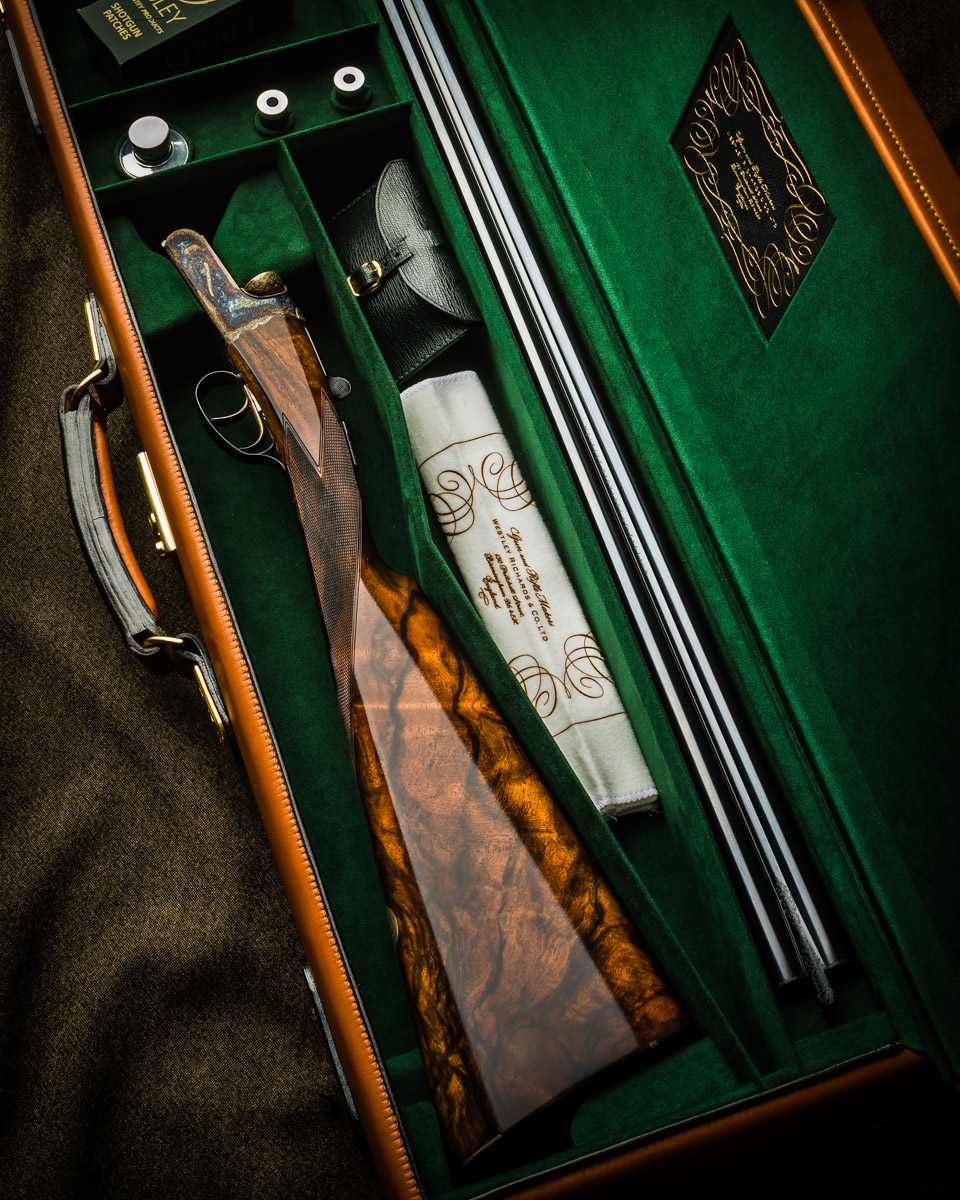 These guns will always stand the test of time as they are the bench mark gun for the company. Quail hunters in the US simply love the small bore guns that the guys here build and the actual 'droplocks' always make them a talking point on a hunt.
It goes without saying that we enjoy using the very finest of figured walnut and having just returned from a recent buying trip there are going to be some truly epic guns and rifles coming out of the factory in the next couple of years!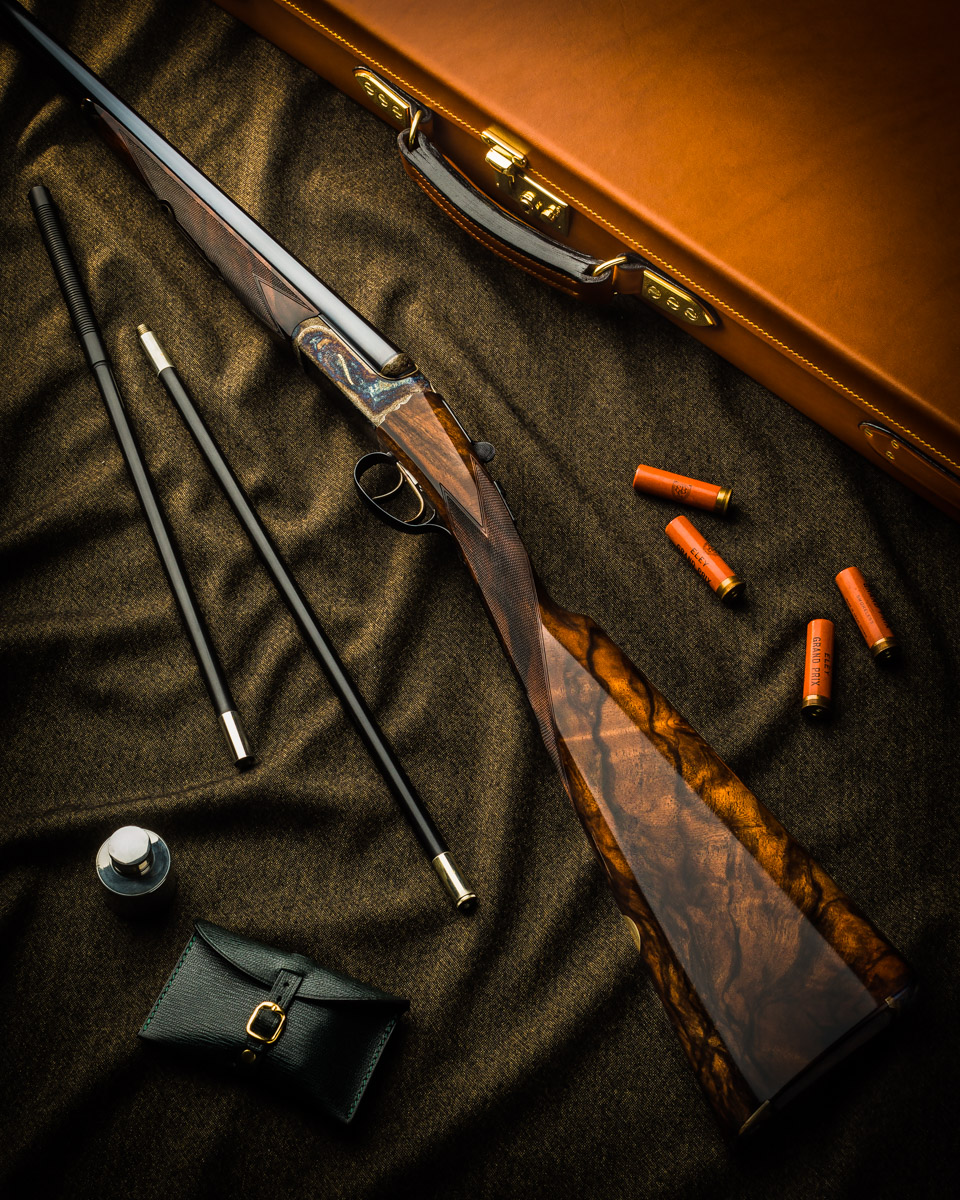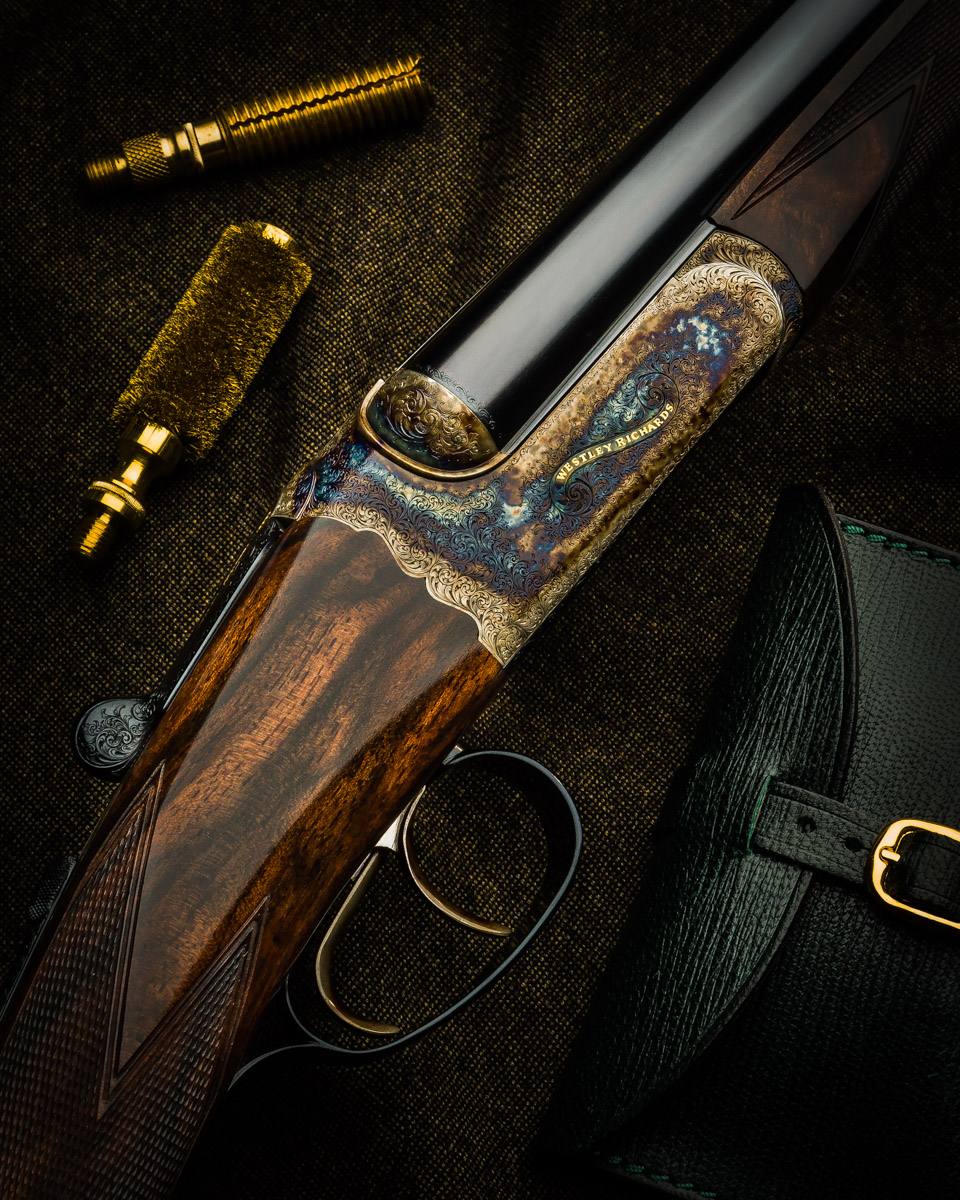 Gold naming whilst subtle adds an elegant touch to the gun.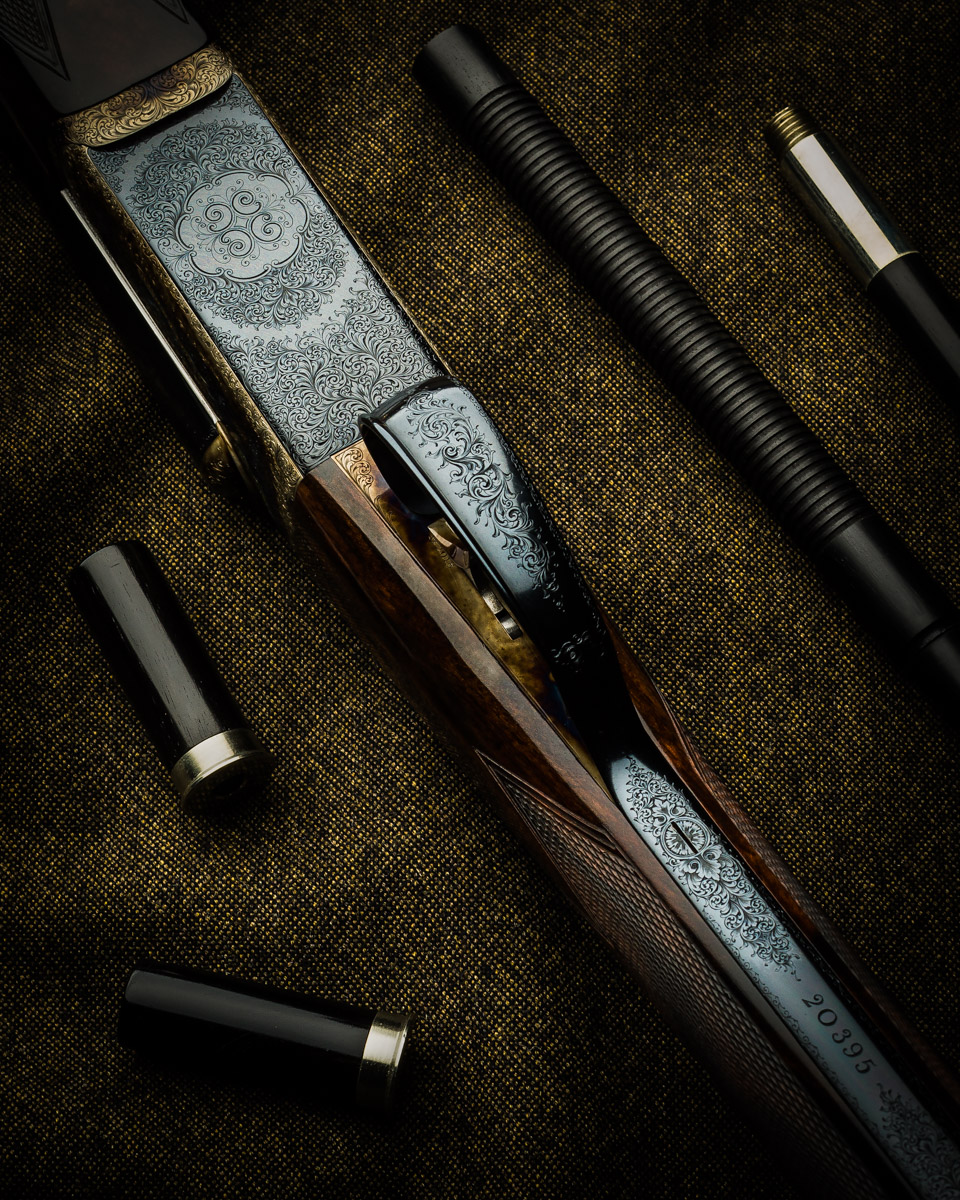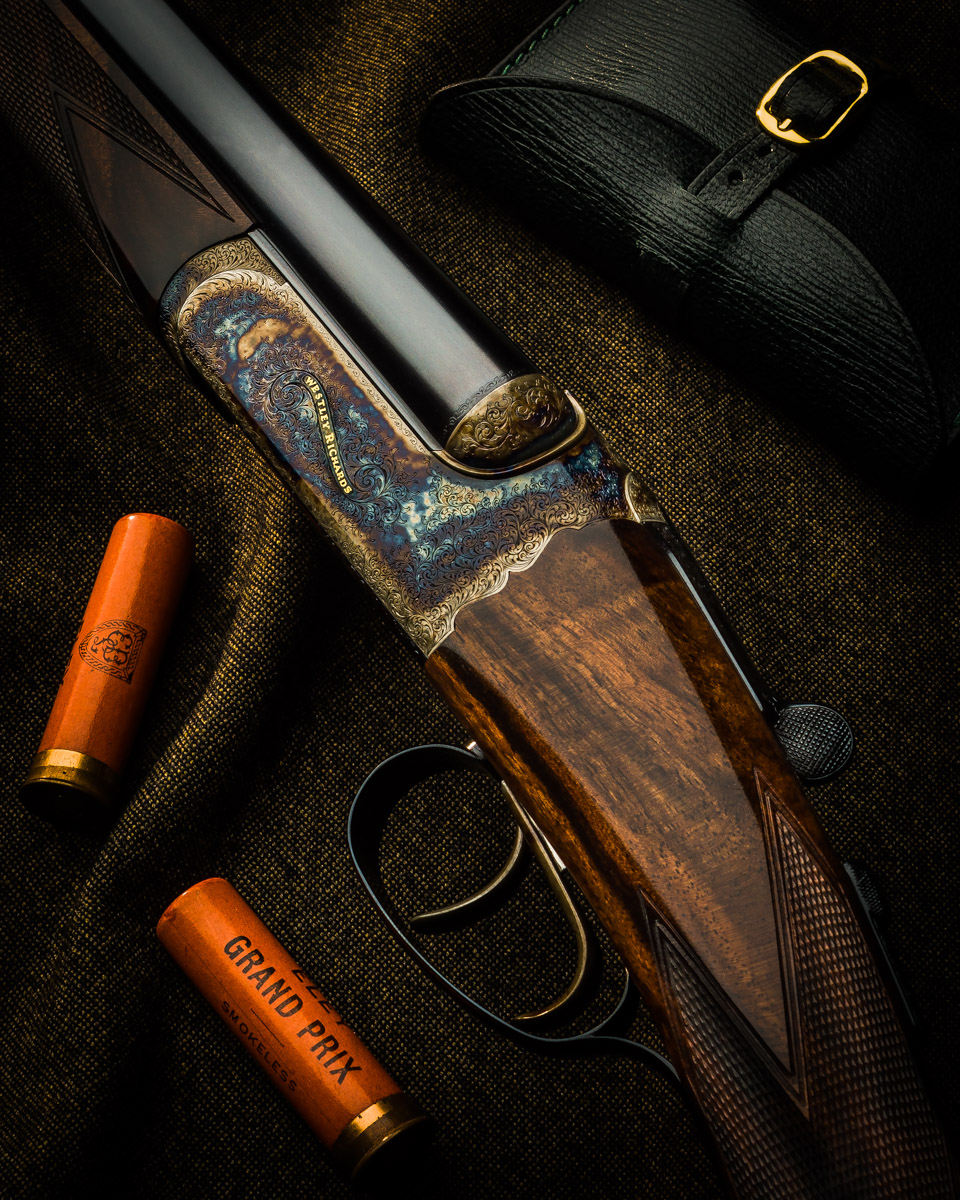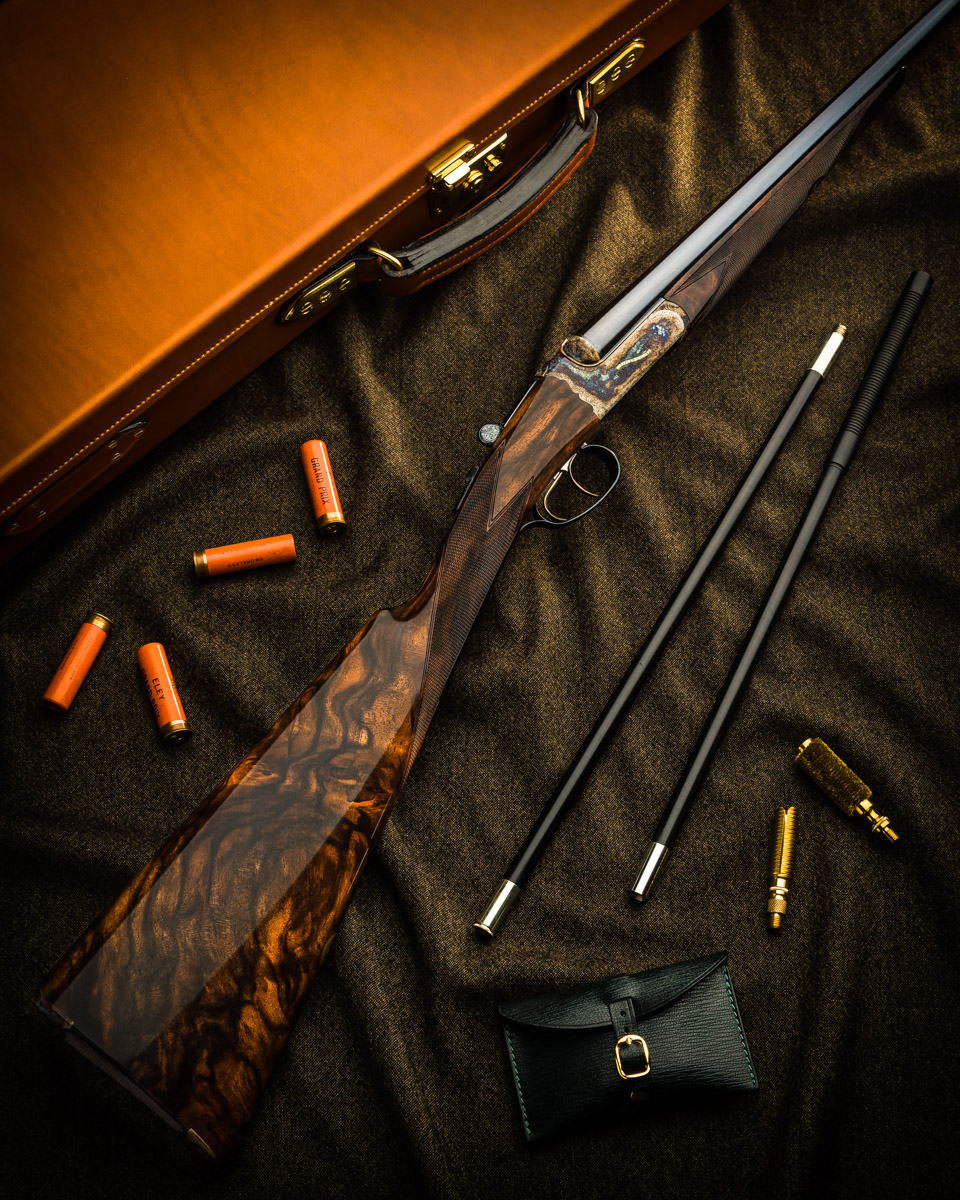 Super deluxe wood is the standard now with Westley Richards.