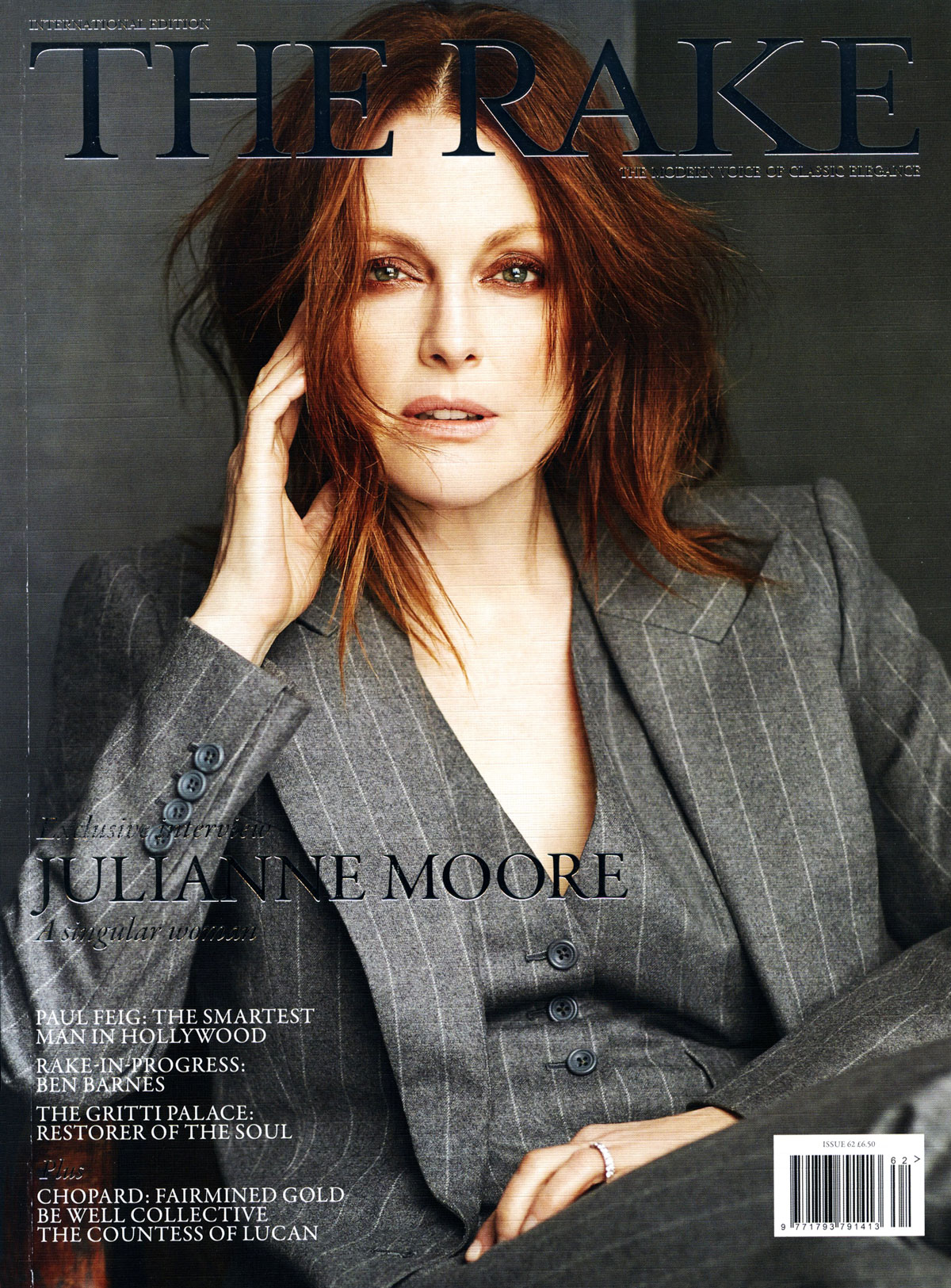 Originally a student of the arts, her true passion has always been shooting and she has pursued both feathered and furred game worldwide building a strong reputation as an elegant and calculated shot. Her guns of choice as featured in The Rake are a pair of Westley Richards round body 20 bore sidelocks, sporting elaborate scroll and gold inlaid flowers. The perfect bore for a lady, these guns were built totally bespoke for the Countess and have by all accounts served her very well!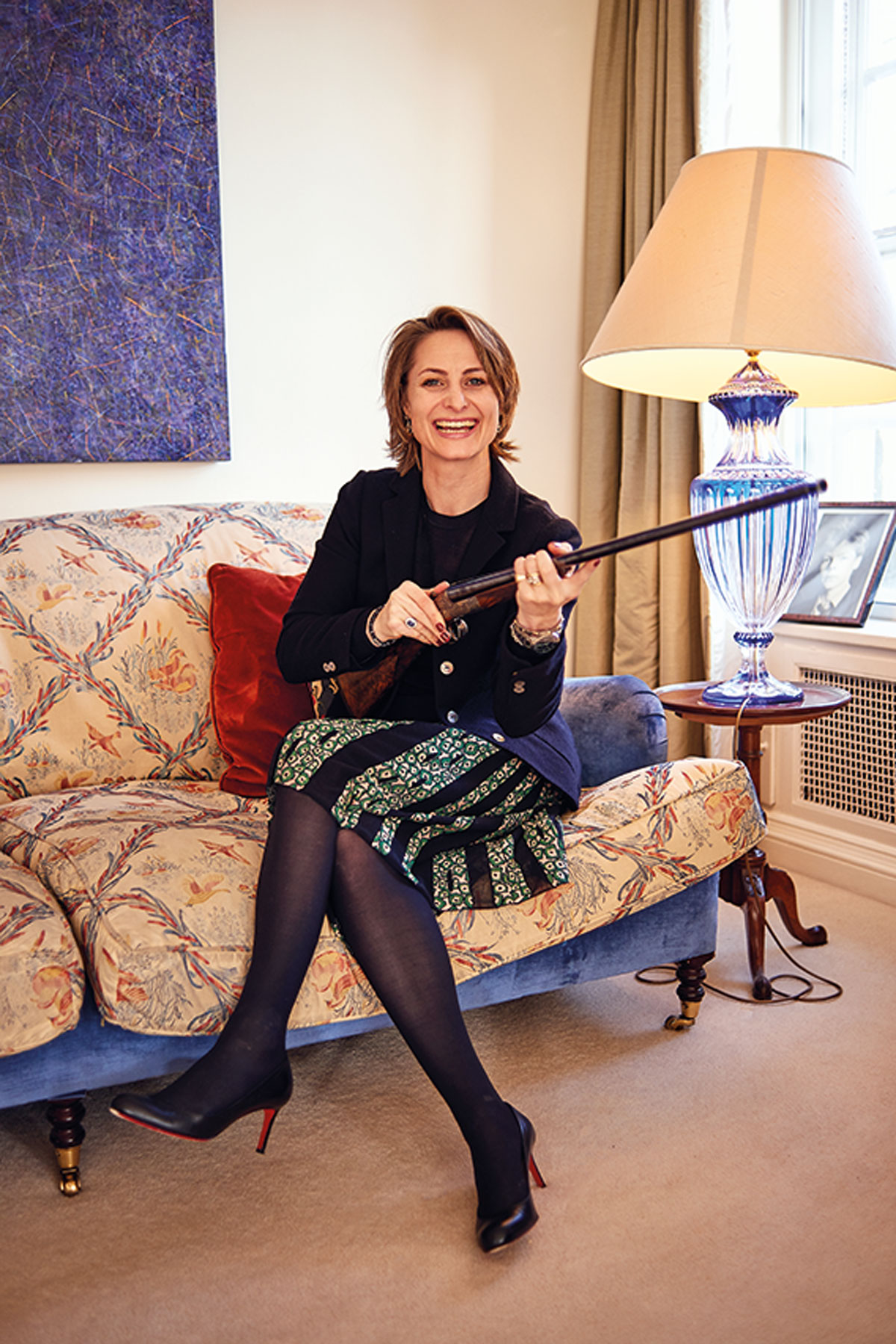 The Countess of Lucan's Westley Richard guns "are my little lovely babies; I just think they're so elegant and so smart. I think you've got to have something that reflects you."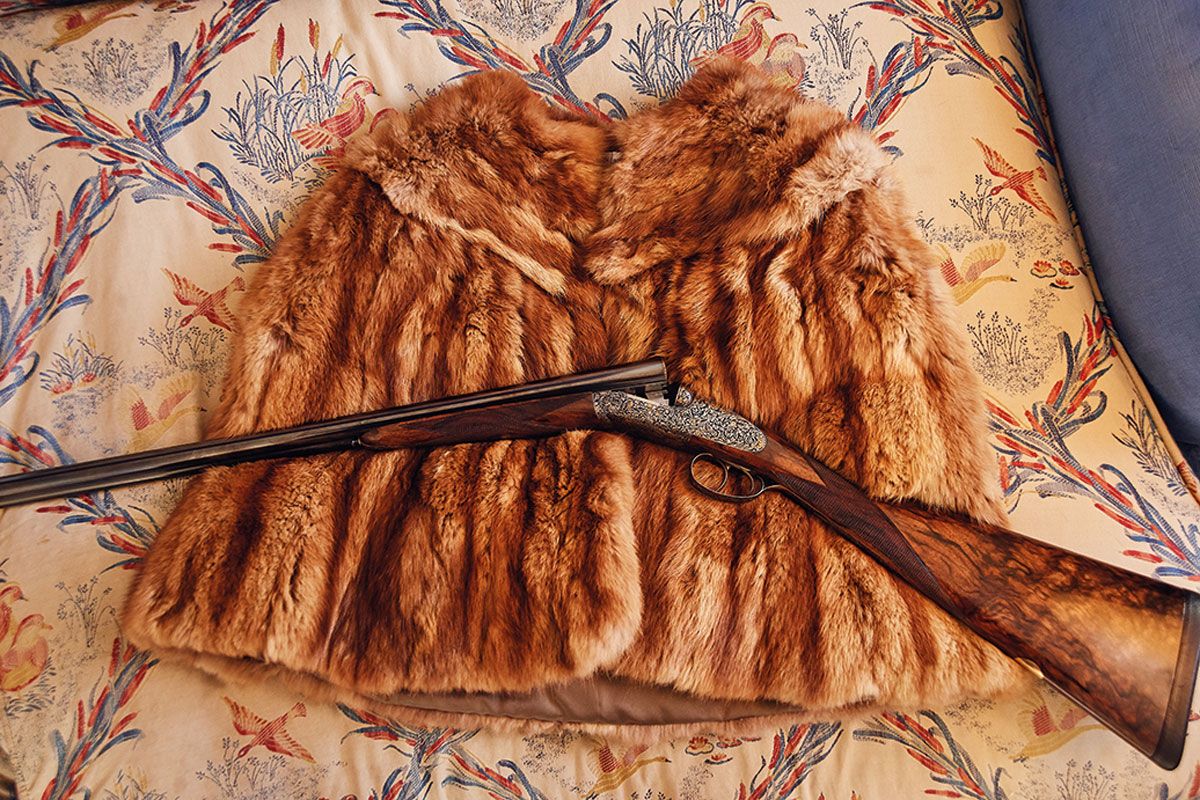 It is this passion for shooting and the finer things in life that has transferred into her clothing line with many of the pieces designed exclusively for the shooting field. Her early experiences found that little was available to suit her own needs and tastes so in 2017 she began designing her own clothing line based on vintage styles, moving it into the modern game shooting era. At the recent Great British Shooting Awards she won Gold for best ladies garment with her ladies vest featuring fur trim. Need we say more.
For further details on the Lucan range of clothing visit: https://houseoflucan.com
For further details of The Rake Magazine visit: https://therake.com