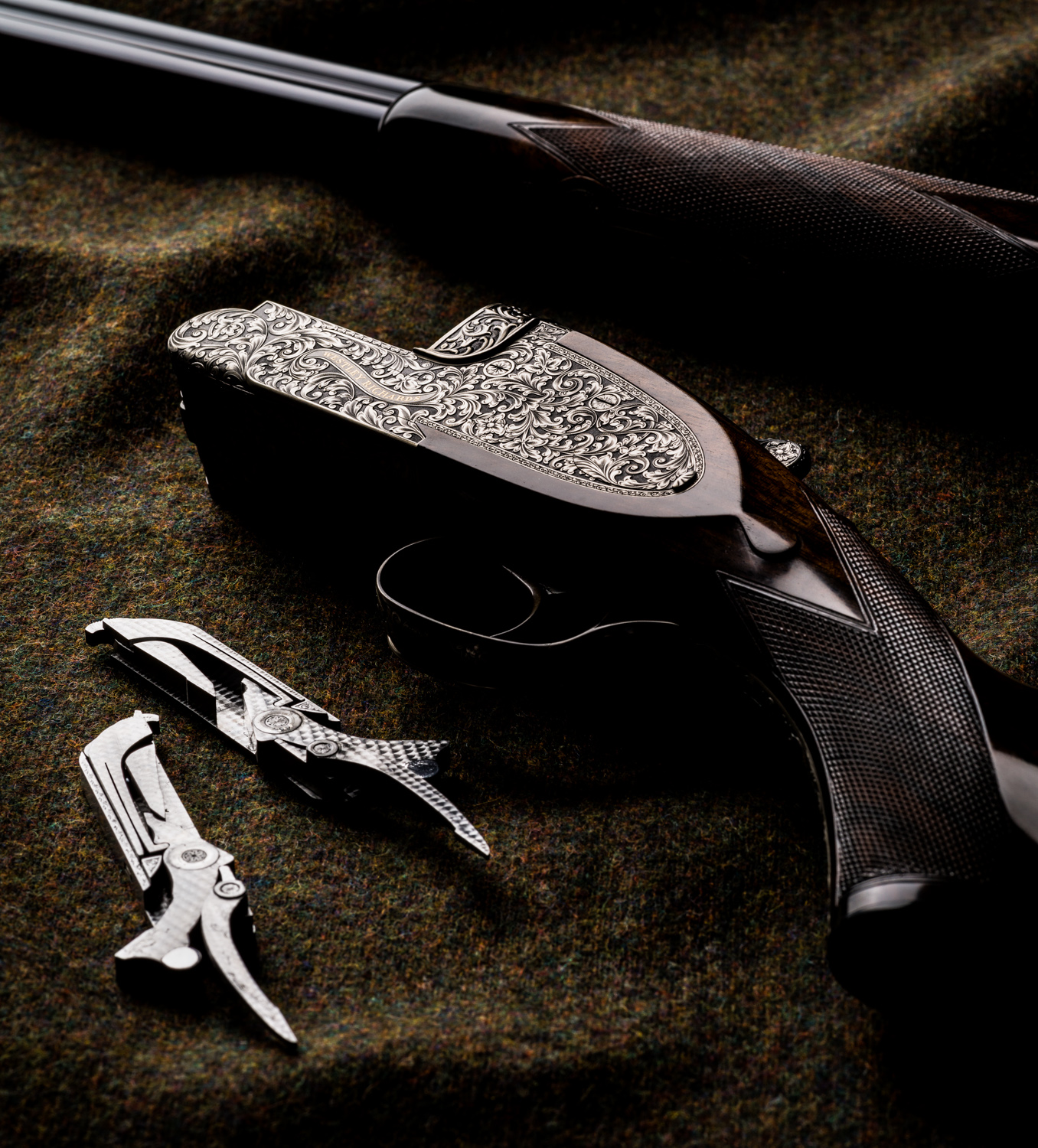 With that admission made, I would like to thank the client both for his most generous commission and also for his patience whilst we made the gun, I know his fuel bill for visits during the period were huge that I even, at one point, offered him an apron and full access to the workshops to supervise the job!
The 'Ovundo' is a special gun for us and we only 'give one out' very rarely. The gun is a hand detachable lock, single selective trigger gun which has been engraved by Paul Chung.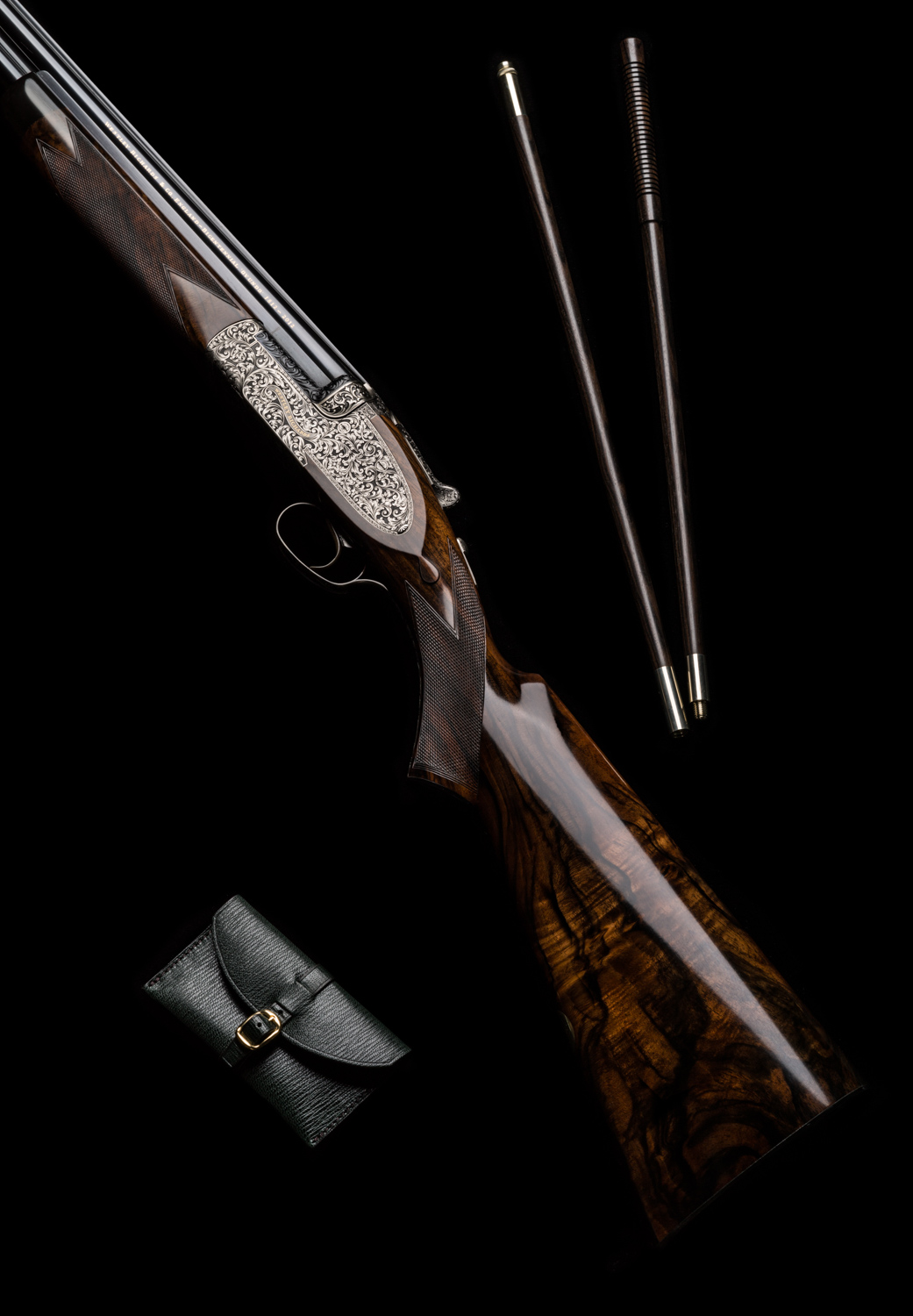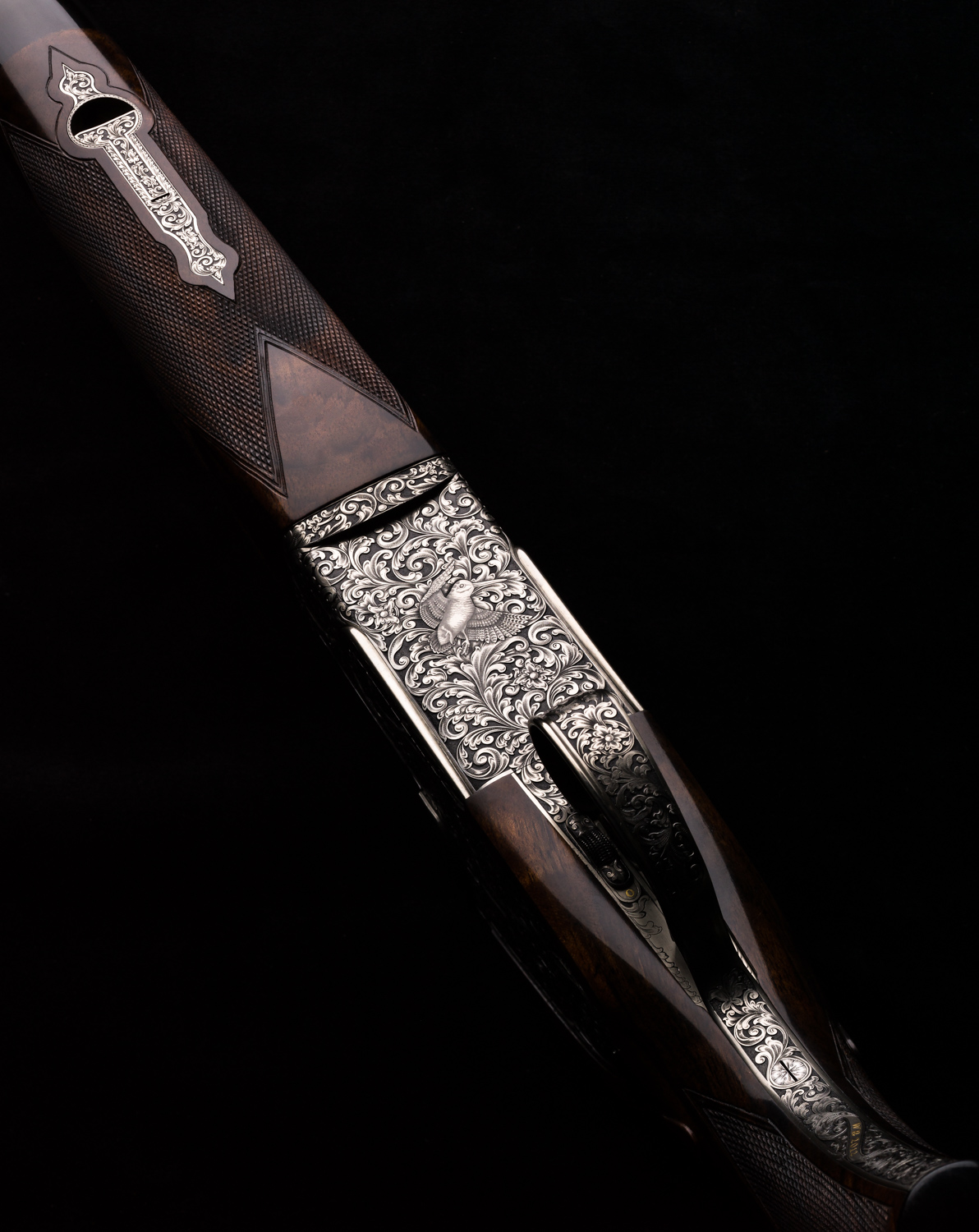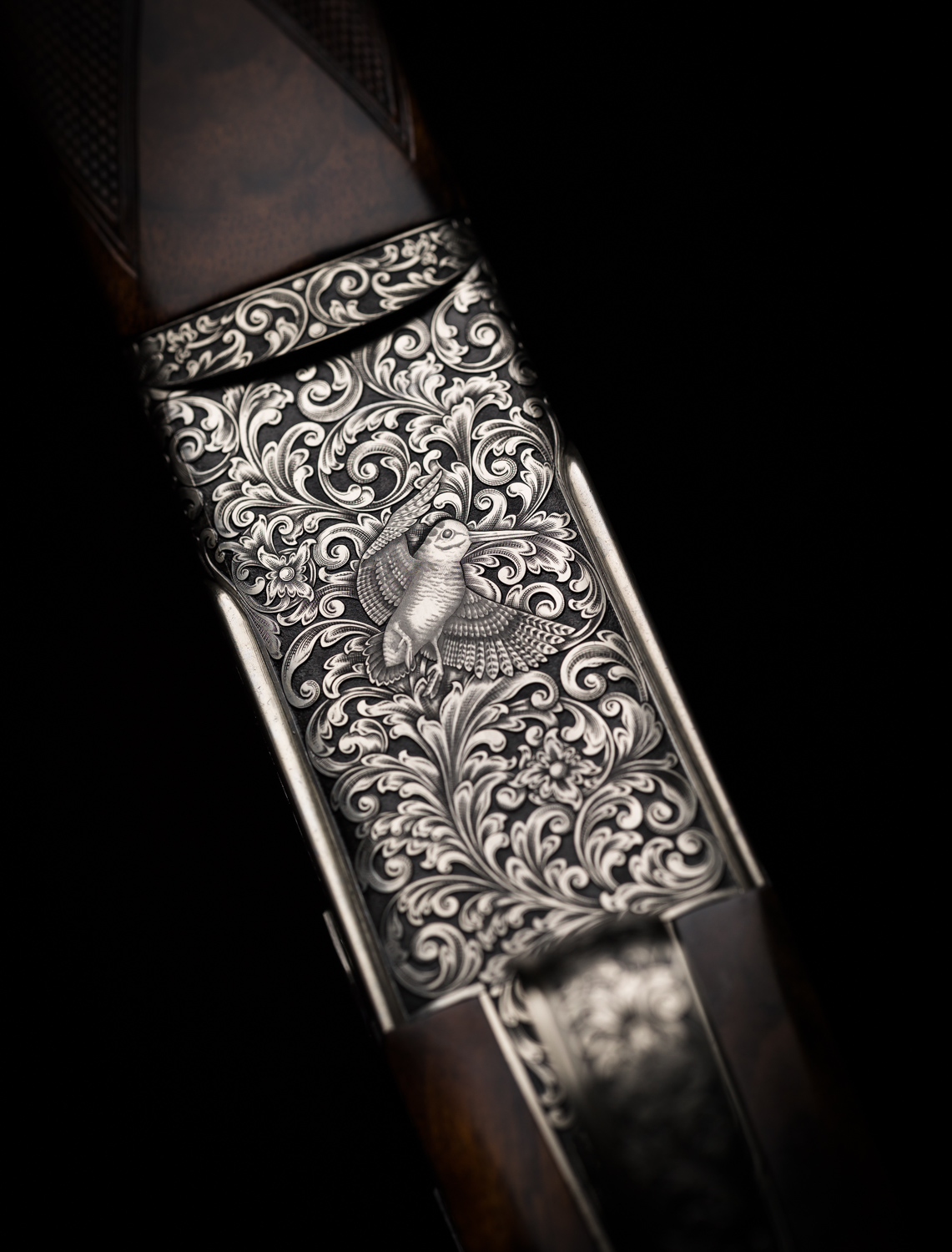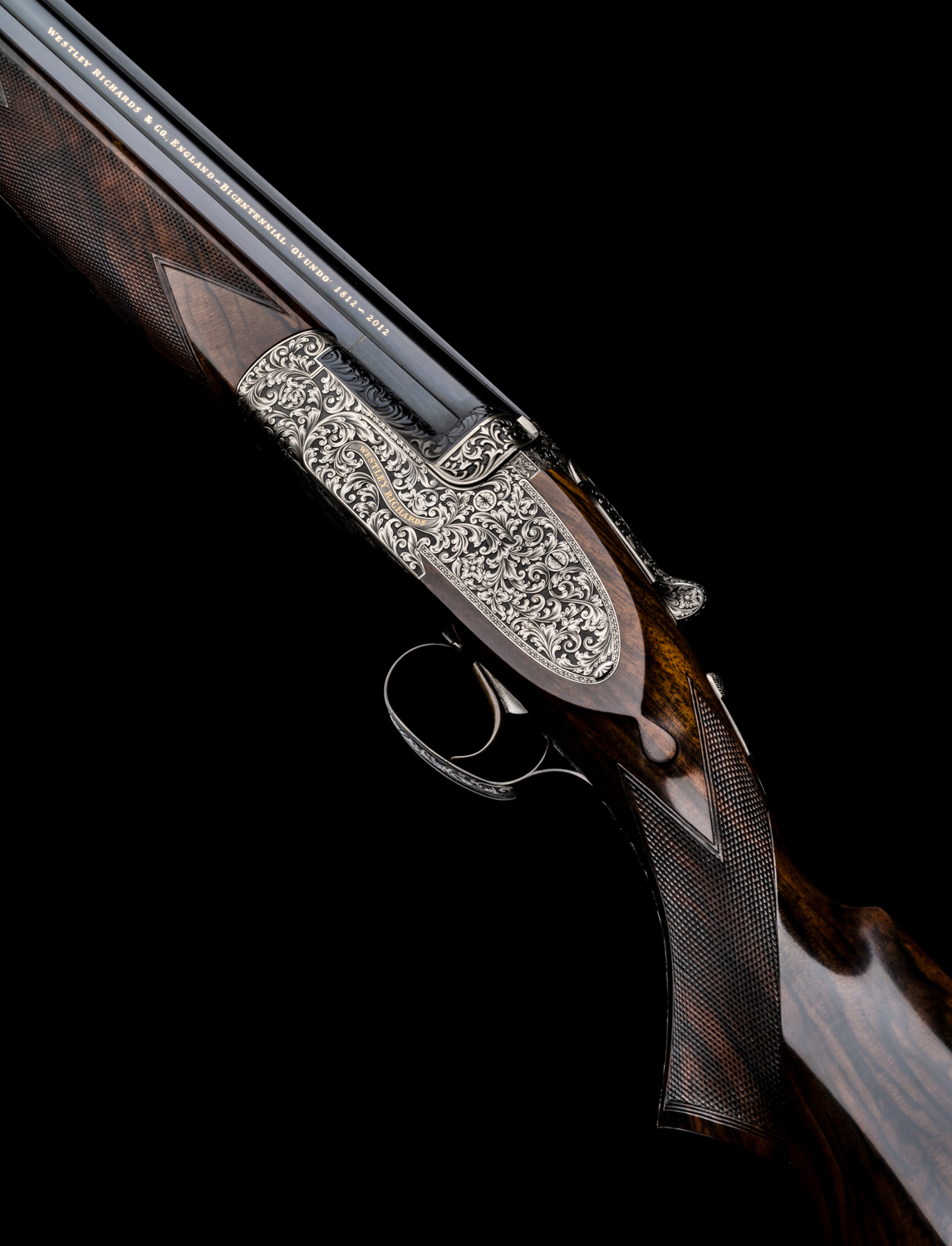 The Opening side ports of the gun, showing the single trigger working parts.