Specialist outdoor kit often finds its way into your everyday wardrobe. Great garments have multiple uses and become firm favourites but, before they do so, they have to be proven performers in their intended environment. That requires great design.
The Westley Richards Hide Jacket may have a familiar silhouette and it certainly takes cues from other iconic fit-for-purpose jackets of the past but it was originally designed for cold mornings or evenings in a leopard or lion blind.
Seasoned hunters know Africa often gets cold when the sun is not high in the sky and the necessary concentration of thought and deed is hard to accomplish with chattering teeth and shivering limbs.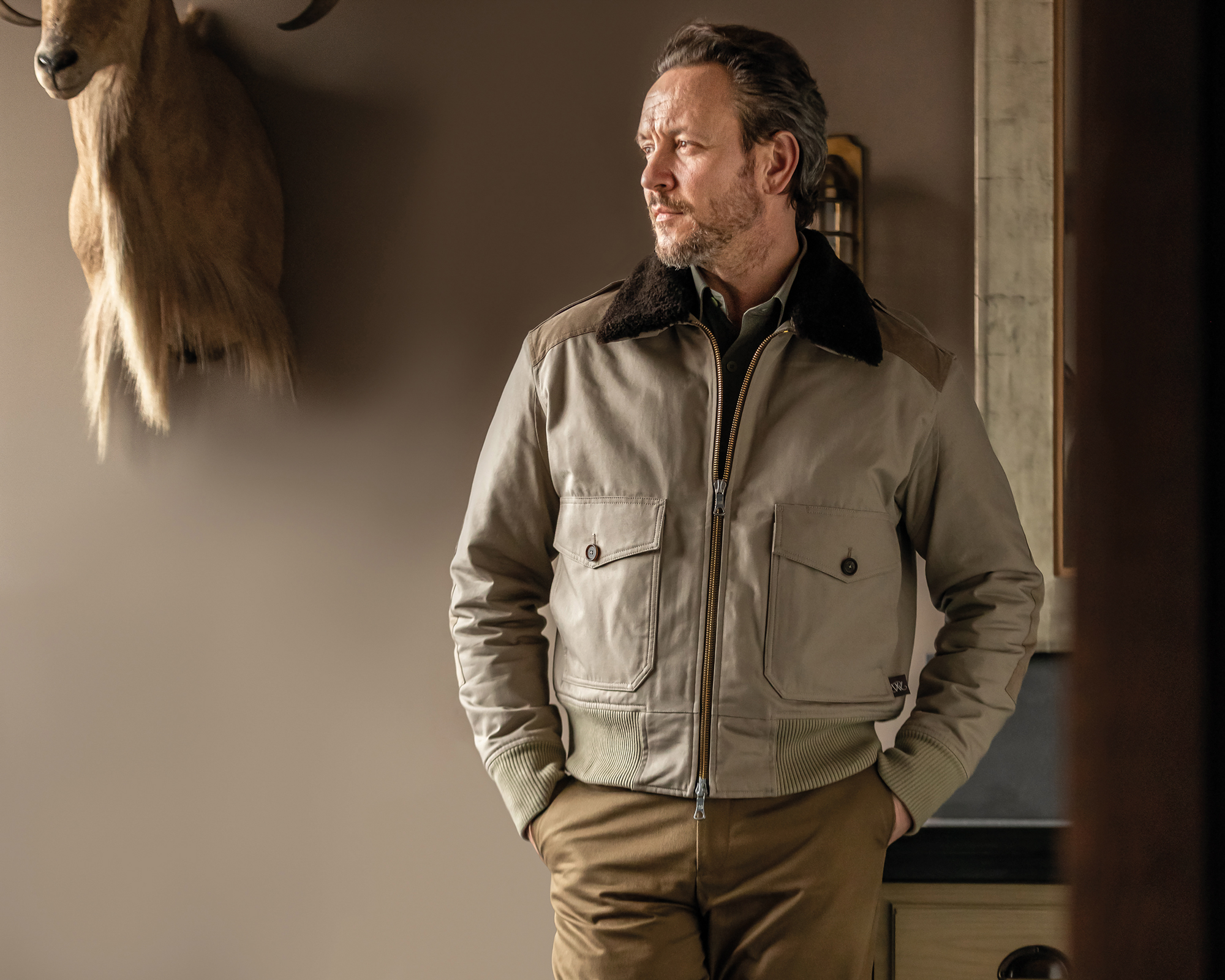 So, our Hide Jacket is warm. Constructed in three layers; a pure cotton shell with internal polyester wadding and a desert camouflage cotton liner, cross-stitched for shape-retention and longevity. The fully-detachable collar is natural sheepskin and the shoulder facings and elbow patches Alcantara, providing a silent, non-slip surface, where one is needed.
For the hunter, be he armed with rifle or camera, waiting patiently in a hide, motionless, but ready to act at a moment's notice, it is important that no excess material is caught on protrusions, snagged under camp chairs or prompts fidgeting to access pockets. Of all the jacket styles yet developed, the Hide Jacket shares many features in common with WW2-era flight jackets and tank jackets; both made for environments where operations were carried-out in confined spaces.
Pockets are large patch-type, with button-down flaps, set mid-chest height and easily accessed from a sitting position. The central Riri zip is of best quality brass and the collar can be turned up and secured with a strap for extra warmth. An elasticated jersey-fabric waist band and cuffs provide practical finishing touches, sealing the body in a snug cocoon, protected from crawling insects or cold, dusty winds.
As you would expect from Westley Richards, styling details like brand-engraved natural horn buttons and subtle 'WR' logo tag denote its origin.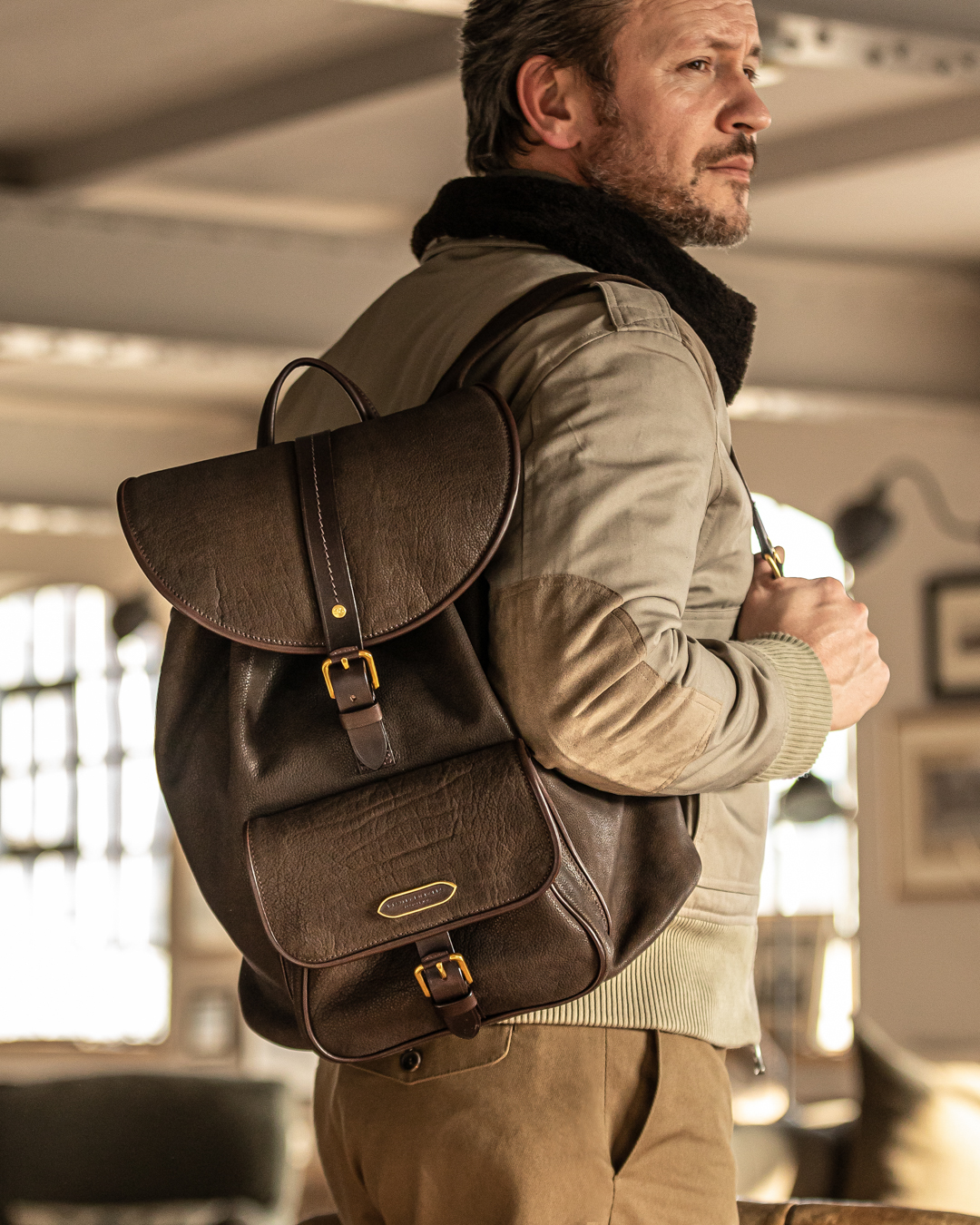 You may buy this jacket to accompany you on a once-in-a-lifetime safari, knowing that every detail of your kit choice could keep you the right side of the fine line between success and failure. However, you may just find yourself wearing it leisurely on evenings out or to the rugby club, where its warm, stylish, easy-wearing nature will be equally welcome.
Shop the full Safari Collection to get everything you need for your next adventure.