Ventile is 100% cotton but due to its ultra-tight weave, it is remarkably water resistant. Rain-drops simply roll-off the surface, though it allows perspiration to evaporate effortlessly away. This makes for an ideal outdoor shirt for hot climates, where an afternoon shower is possible at any time.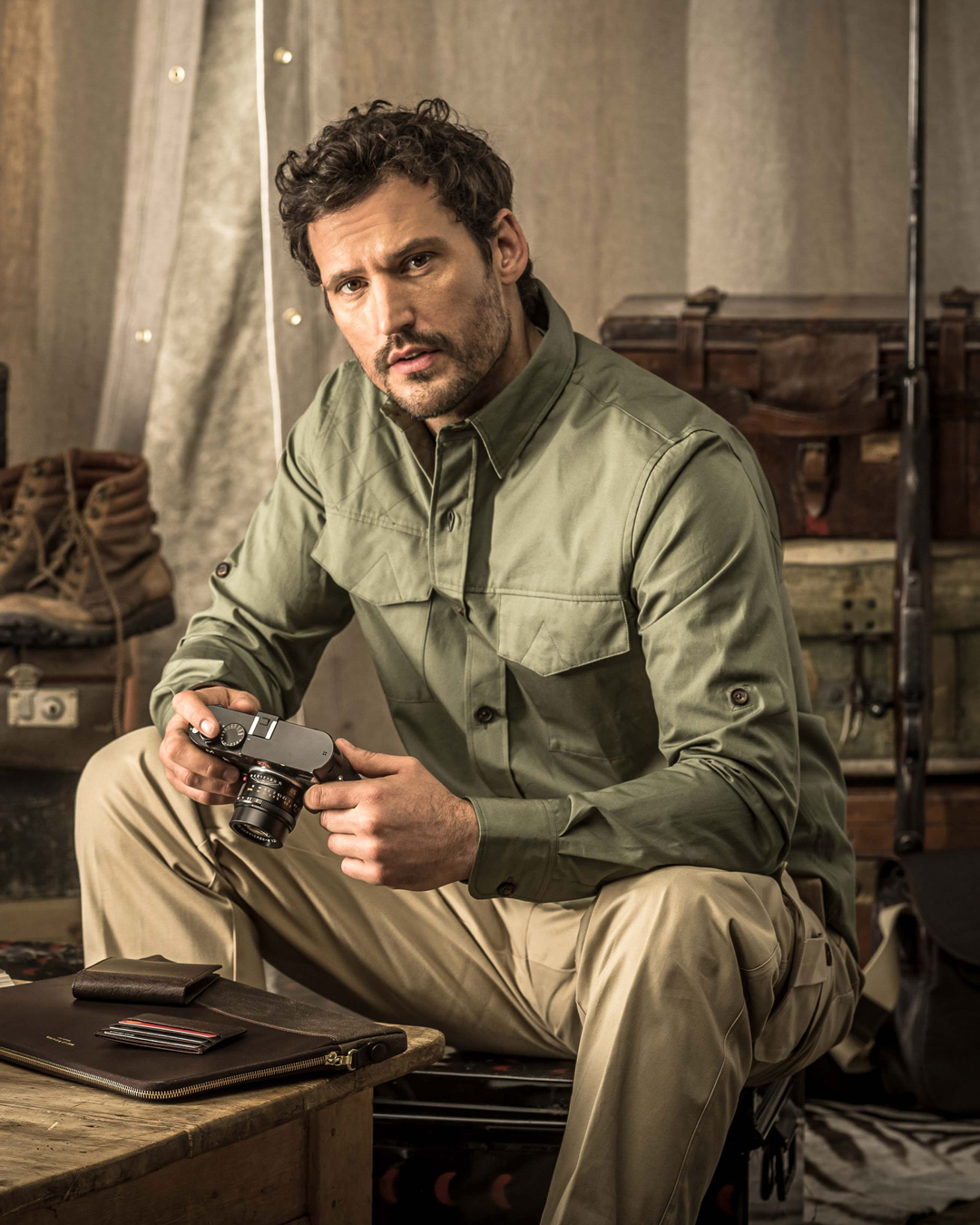 That tight weave also creates an effective barrier to small thorns or insect bites, while making the garment very light-weight and easy to wear.
A structured jacket is just too much for mid-day hunting or walking but intense sunlight often calls for more protection than sun screen offers. The answer is an over-shirt like the Ventura, styled to be worn un-tucked and loose enough to allow air to circulate.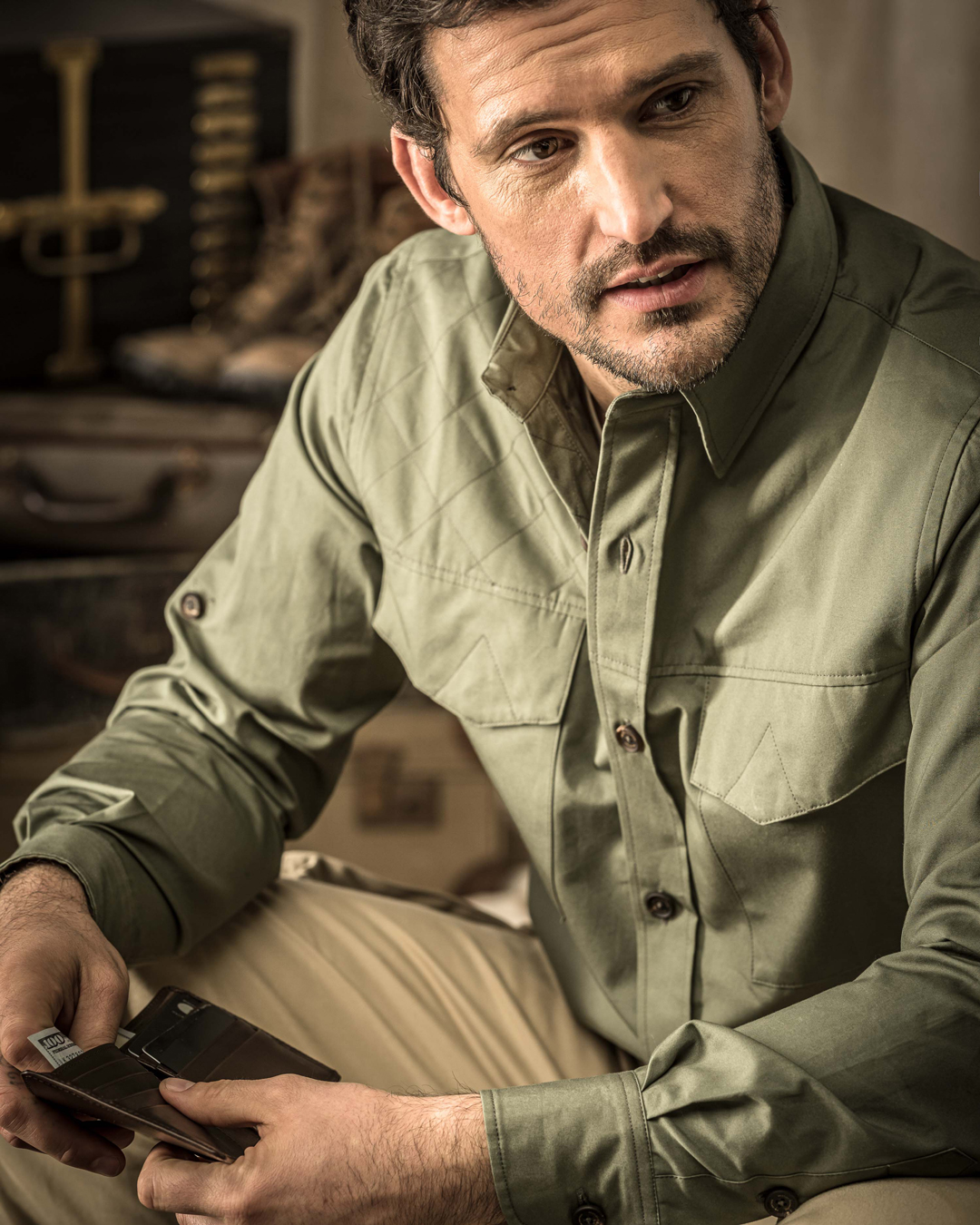 This well-refined shirt has all the features one might expect from Westley Richards, with genuine horn buttons, finely-stitched breast pockets, with concealed button-down flaps and fully functional cuffs. Long sleeves are cut to be rolled-up and secured with straps, when desired.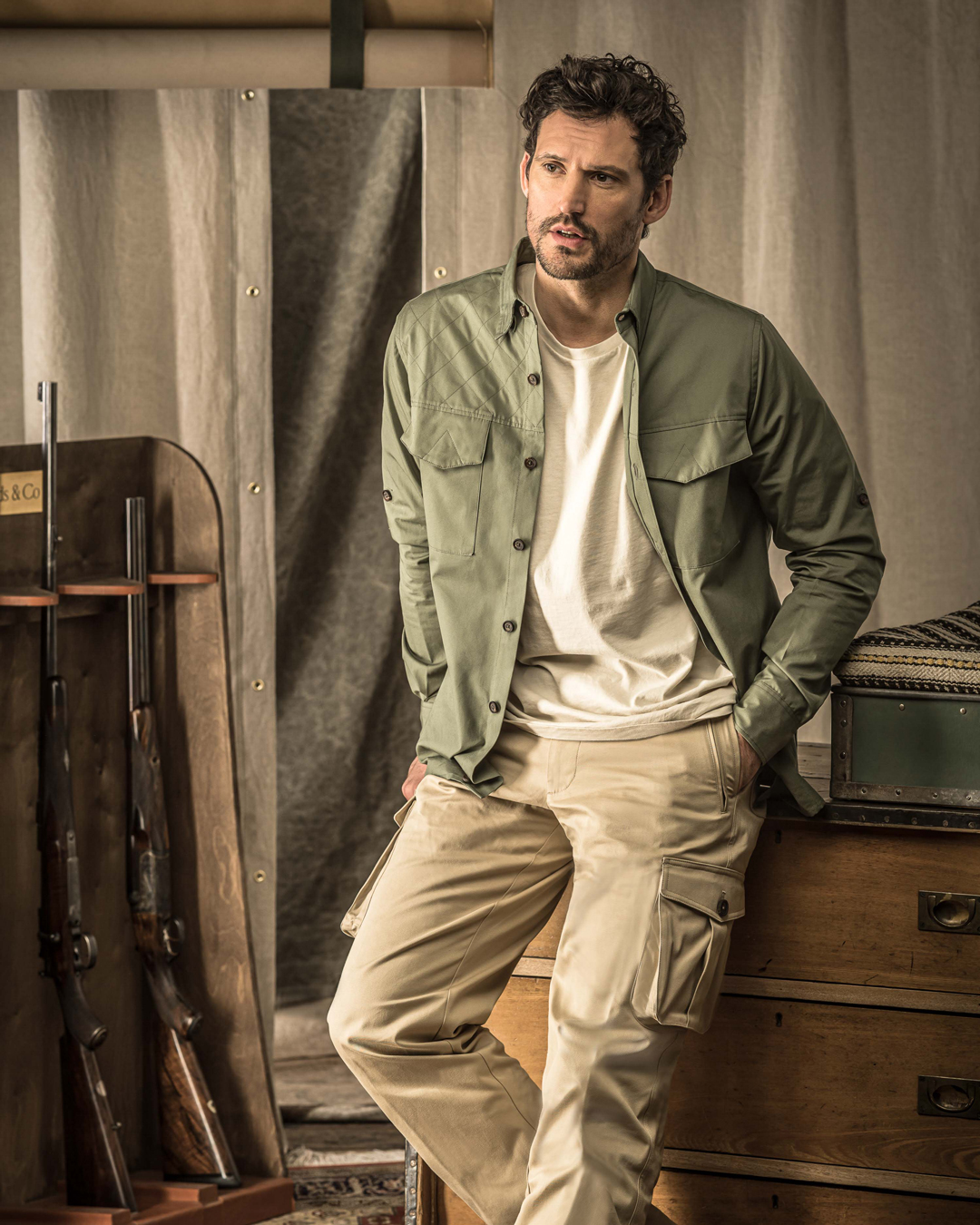 Available in two natural tones; green and fawn, it is the perfect choice for town or country this summer with the reassurance that, should you need to pack for Africa at a moment's notice, it will be in its element among the acacia and mopani.
We think this is the highest-grade safari shirt we have made to date.
It is destined to be a best-seller.